Planning your next weekend break? Head to Florence for your fill of art, architecture, fashion and food for your own slice of la dolce vita. And the place to stay for the ultimate luxury weekend? The Four Seasons, of course… Caroline Phillips reveals her insider tips
Florence Travel Guide 2017
Florence, cradle of the Italian Renaissance and the place where Leonardo and Michelangelo worked, packs more beauty per millimetre than any other city. There's something gasp-worthy wherever you go, from architecture to 15th-century frescoes, bas-reliefs and al fresco statues. Plus there are cobbled streets with botteghe (artisanal workshops), piazzas for relaxing with a cappuccino or a glass of Brunello di Montalcino, trattorias for ribollita (traditional bread soup) and (thankfully, given the crowds) a pedestrianised central zone. And then there's all that Gucci and Dolce & Gabbana that just has to be bought…
Stay:
If there's one hotel you should stay in before you die, it's the Four Seasons. It comprises two Renaissance buildings: the 15th century 'Palazzo Della Gherardesca' and 'La Villa', a 16th century convent. There's a 15th-century courtyard with bas-reliefs and stuccoes, a chapel-turned-reading room, suites with Baroque frescoes and a 19th-century church which is also a banqueting hall. Plus, it boasts the city's only hotel spa for that must-have Chianti Wine Massage, set in Florence's largest private garden with ancient trees, cascading wisteria, and romantic landscaping with statues, fountains, and small Ionic temple…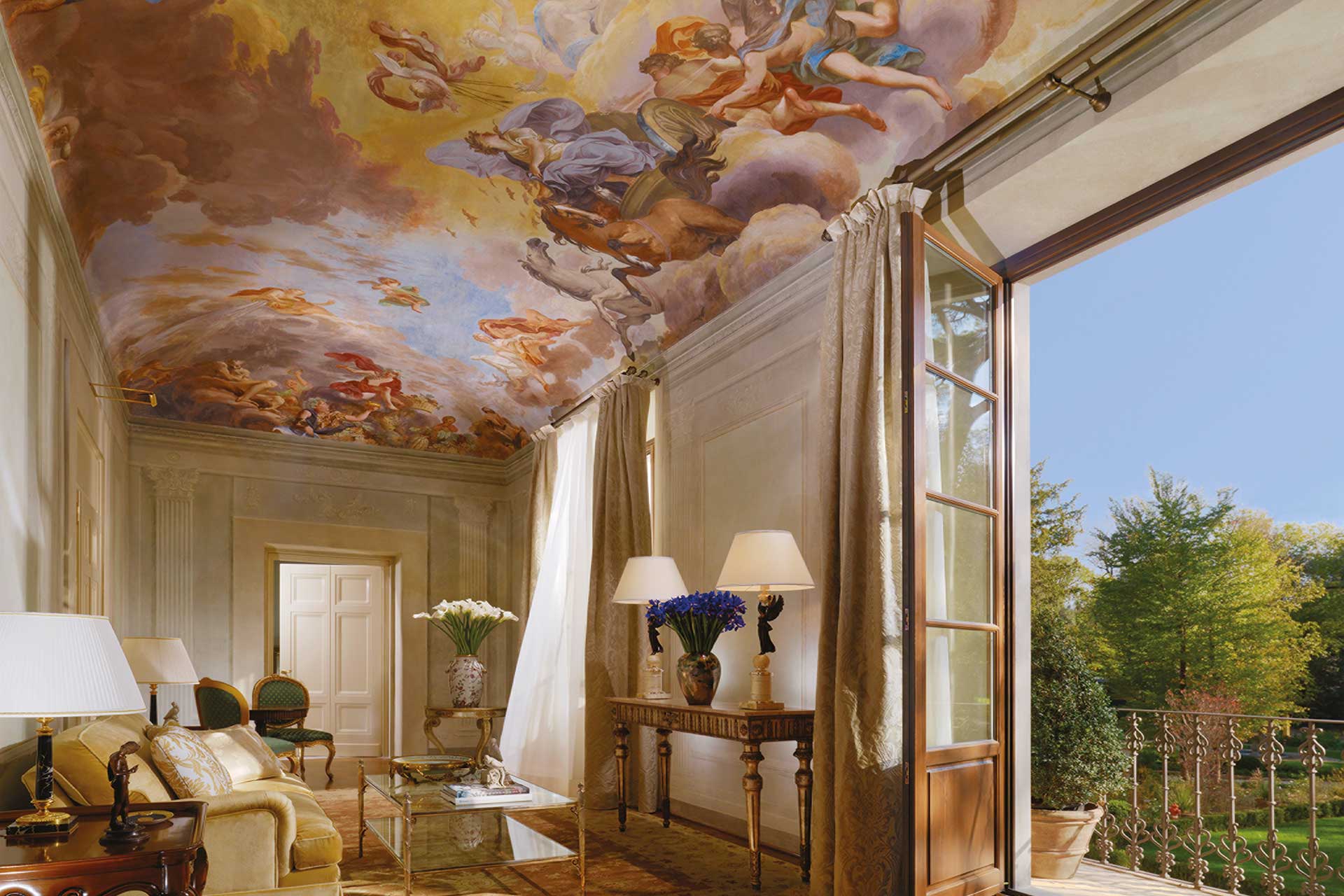 And what of the sleeping arrangements? The high-ceiling suites with art, chandeliers, and glorious Italian traditional décor would have a Medici drooling, and you'll be snoozing where Pope Leo XI's sister, Costanza, and the Viceroy of Egypt once stayed. Sip Bellinis in the Atrium Bar then eat some of the best food in town at Il Palagio, wander through stately rooms with rich fabrics and textures, armfuls of flowers by Vincenzo D'Ascanio, all suffused with the bespoke scents of Dr. Vranjes (the Florentine artisan perfumer), and revel in your life as a Florentine noble, but with every last 21st-century comfort added. Then, open your bedroom window for the sound of birdsong and church bells in the morning. Forget the Four Seasons- this is the three Graces (elegance, beauty and joy), the four seasons, and five senses rolled into one.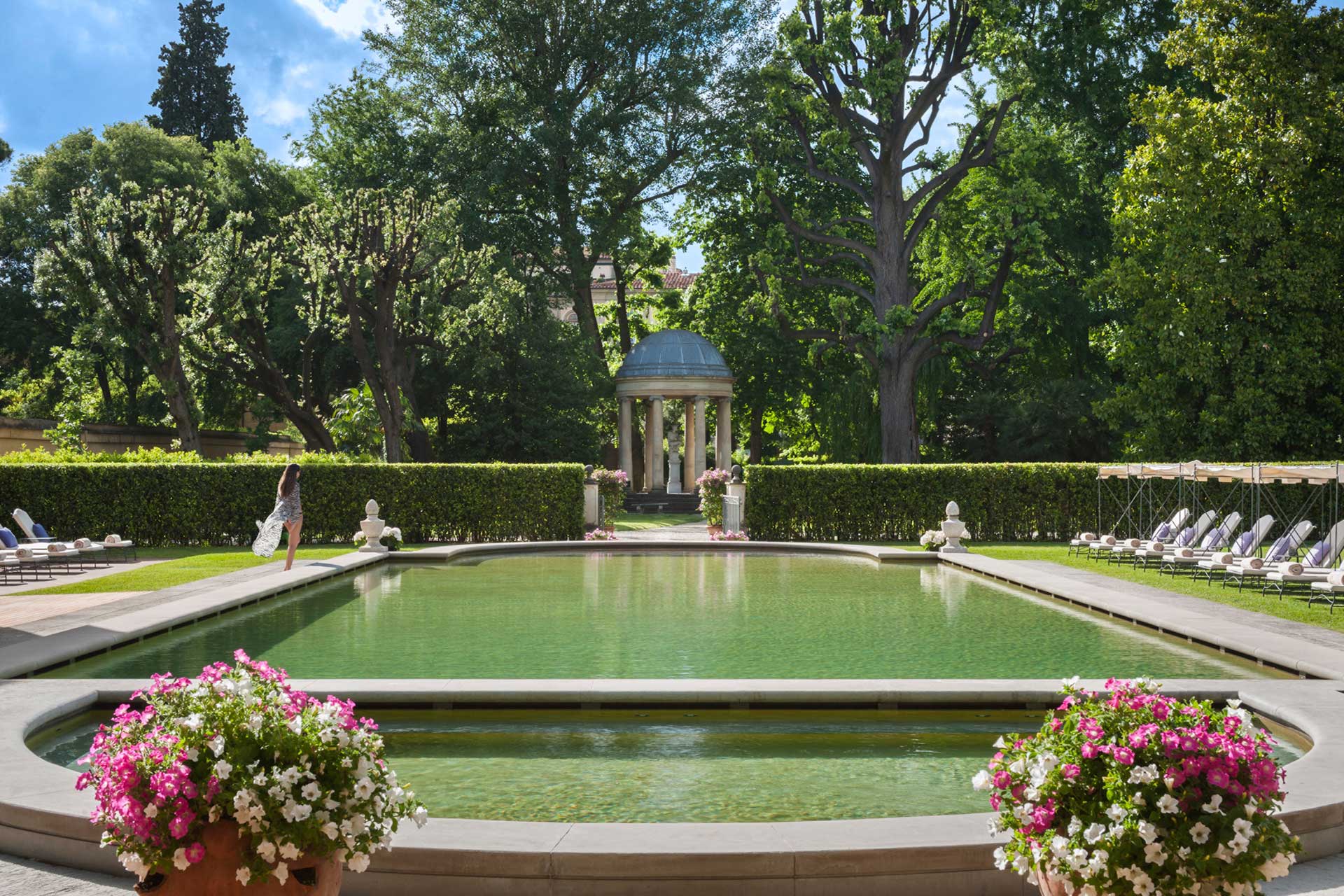 Eat:
Lunch
Eat lunch at Irene Bistrò, the creation of uber-chef Fulvio Pierangelini. It's on the terrace of the Hotel Savoy, overlooking the Piazza della Repubblica between the Duomo and Ponte Vecchio. It's a perfect spot for people watching, including spying the occasional nun cycling in a full habit. Drink in the piazza's history as you dine alongside its Column of Abundance and massive arch engraved with "L'antico Centro della Città" (the ancient centre of the city) where the ancient market was held. On Saturdays, the restaurant is the place to be for smart Florentine families with their stylish children eating homemade pappa al pomodoro (tomato soup). You must try the excellent red prawn tartare with ricotta and herbs, and Tuscan suckling pig with the best olive-oil mashed potatoes. If you fancy something lighter, opt for an endive, escarole and fennel salad which is to die for.
Dinner
Il Palagio is the Michelin-starred restaurant in the Palazzo della Gherardesca with vaulted ceilings and elegant décor of enormous chandeliers, intricate tapestries and marble floors, plus al fresco tables overlooking 11 acres of botanical gardens. The menu is traditional Italian with a contemporary twist – exquisite ingredients all cooked simply, with salami from heirloom Cinta Senese meats to artisanal Amadei chocolate. It's hard not to order every dish from a menu including scallop carpaccio with ox bone marrow and caviar, and pigeon with Vin Santo which are particularly popular. The pigeon is cooked according to a traditional Tuscan recipe… in a pig's bladder. But don't let that put you off- when in Florence…
The sommelier, Marco Lami, is hot on modish Super Tuscans and will recommend the perfect wine to pair with your meal with over 50 on offer by the glass. For the alcohol-free, the meal is twinned with gourmet juices: such as a 2014 biodynamic apple nectar. The service is super attentive and gently theatrical- the Risotto with raw shellfish and champagne is finished in a copper pan with a thespian flourish at the table. Don't let the 'business casual' dress code fool you though- locals love to look their best, so think elegant and stylish. All in all, Il Palagio offers a wonderful experience. Hats off (chefs' hats, natch) to Executive Chef Vito Mollica.
€130 for a 5-course tasting menu.
See: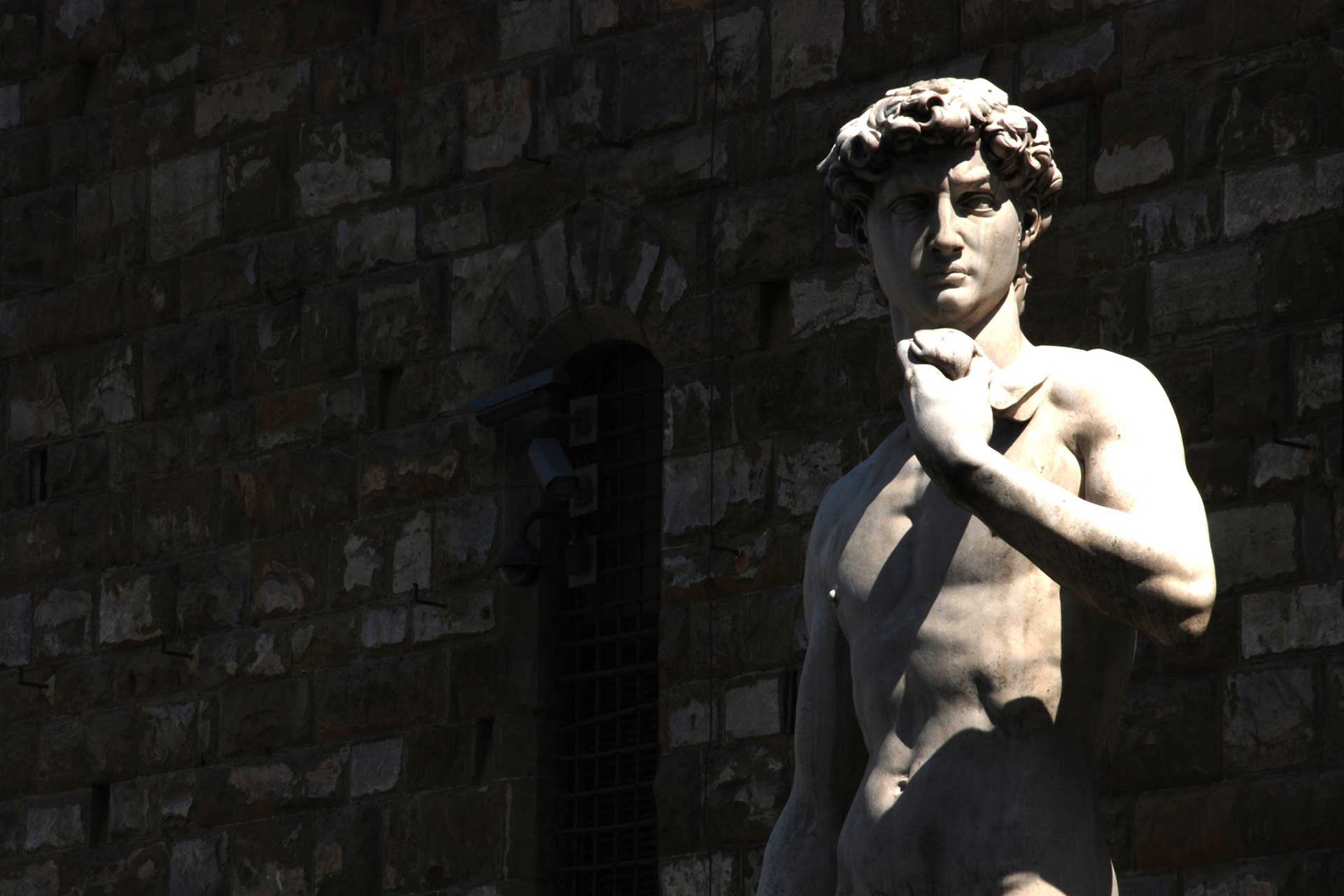 Of course, there's the Uffizi, the Accademia Gallery, the David and all those Caravaggios to see, not to mention the Duomo with its sublime ceiling fresco (courtesy of Giorgio Vasari) and its doors with Ghiberti's bronze reliefs. There are enough churches to fill 48,000 hours, let alone 48!
Once you've had your fill of the classics, head to the Museo Salvatore Ferragamo which showcases more than 10,000 pairs of shoes in its archives, and is a shoe lover's heaven. The Museo dell'Opera which opened in 2015 and was designed by Natalini was once Brunelleschi's HQ and the site where Michelangelo carved the David, and is a must-see for its wonderful collection of urns, apostles and sarcophagi. It also houses Donatello's Penitent Magdalene and St John, and Michelangelo's Pietà, plus various religious paintings and manuscripts.
The Museo degli Innocenti dates back to 1410 when it was a hospital for foundlings, taken in on the sole condition that they were able to fit through a hole in its grated window. The museum is eye-opening in terms of understanding Renaissance Florentine social welfare, and moving as parents left objects (coins, rings, hairclips) and written messages to identify their children in the hopes that one day they would be able to collect them.
Buy: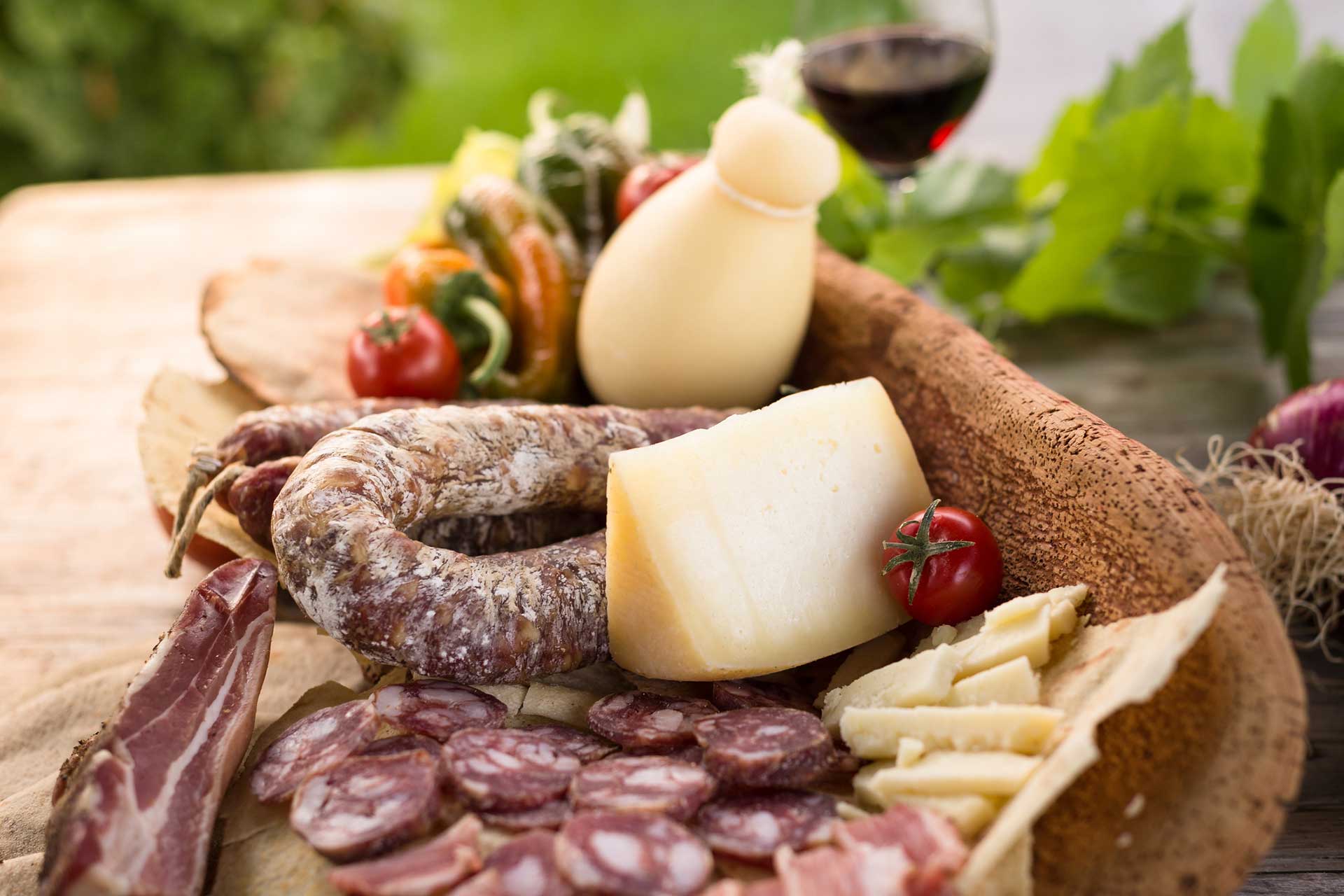 Via de' Tornabuoni houses the A-Z of luxury fashion: from Armani to Zegna. Near the Santa Croce church, the Scuola del Cuoio sells jackets, bags, wallets and all manner of leather goods made from everything from calfskin to snakeskin, all handcrafted by artisans who you can see at work in the Franciscan friars' dormitory.
An absolute must-visit is the Officina Profumo-Farmaceutica di Santa Maria Novella- think Murano glass chandeliers and a frescoed courtyard. One of the world's oldest pharmacies — it was established in 1612 by Dominican friars and still has an ancient erborista — it sells everything from essences and pomades to balms and colognes. And Dr Vranjes in Via della Spada is a tiny emporium that creates incredible home fragrances, candles and scents like oud, amber, leather and briarwood (250 ml for €45).
For food visit the Mercato Centrale, also known as San Lorenzo Market, which has the best prosciutto, trippa and tartufo nero salsa (black truffle sauce), plus the biggest lemons you'll ever see and artisanal olive oils. If it's art, furniture and antiques that you're after, brave the crowds of the Ponte Vecchio to cross the River Arno to Via Maggiore, by the Palazzo Pitti.
Or, if you'd rather put your feet up at the Four Seasons, the lady from Stefano Bemer will take your order for custom-made shoes of exceptional quality from the atelier where Daniel Day-Lewis was once an apprentice (from €1150 for standard measurements and from €2450 euros for bespoke).
Take a Trip: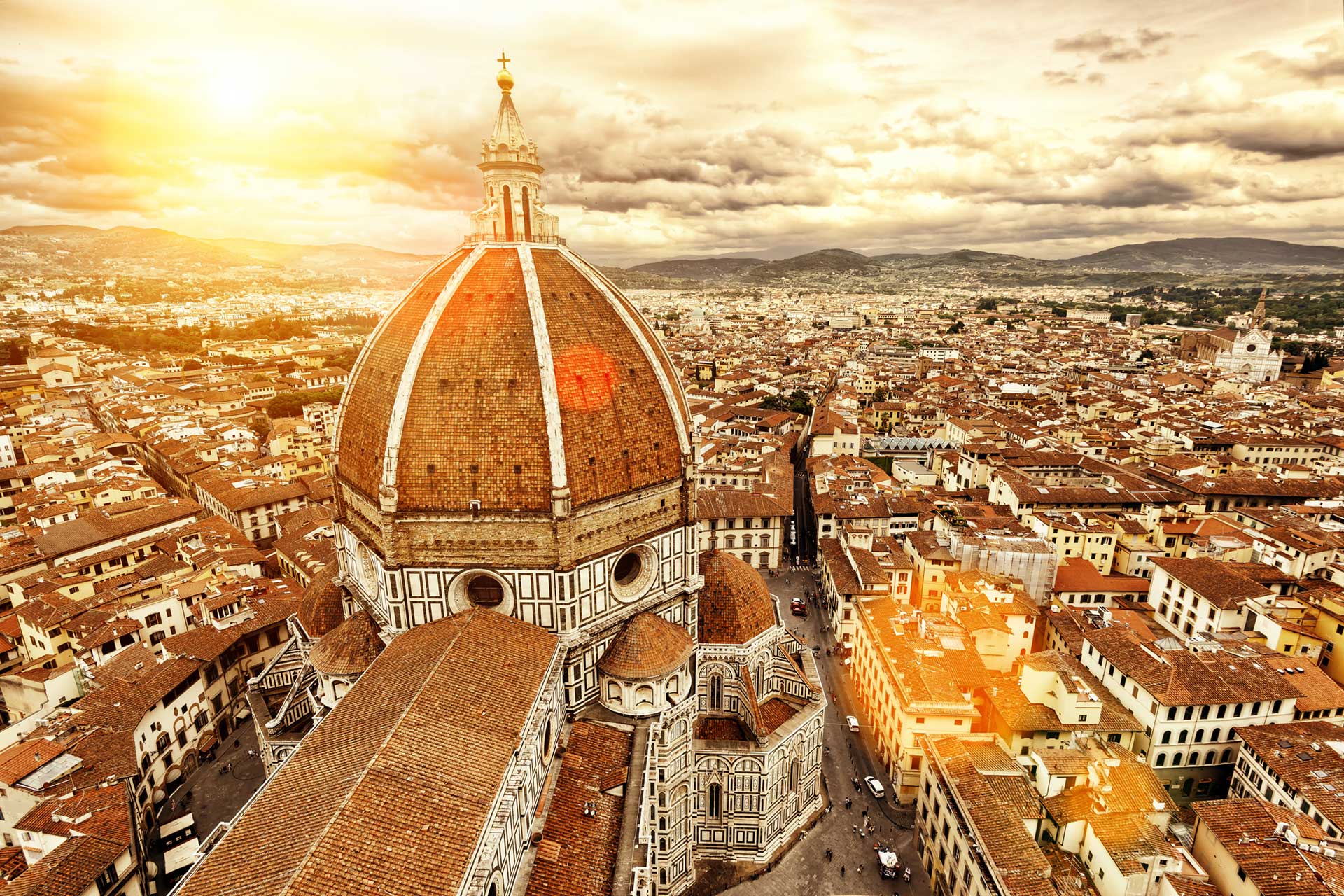 If you fancy going out of town, rent a car (from holidayautos.co.uk) and drive for 45 minutes on the wrong side of the road to The Mall, the luxury outlet in Tuscany. It's not exactly a factory outlet, but more a mall selling excess stock of luxury brands such as Prada, Gucci, McQueen and Stella McCartney. Fashion insiders and tourists from Asia come in their busloads, so get there as early as possible to make the most of the huge discounts.
For something a bit more authentic, drive for 30 minutes to reach Andrea Falaschi's low-key but delicious restaurant in San Miniato. Andrea left London's Borough Market recently to set up Sergio Falaschi, a restaurant named after his father whose fourth-generation butcher's is around the back. You'll walk past home-cured hams, prosciuttos and salamis- as well as Andrea's mamma cooking her infamous sauces and sausages in the kitchen- to reach a modest space with a handful of tables and an enormous window overlooking Cypress trees, olive groves and rolling hills: a Renaissance scene. With an almost meat-only menu, this is not one for vegans.
MORE TRAVEL: Anna dello Russo's Guide to Tuscany | 4 Best Hotels in Italy | 48 Hours in Rome
---