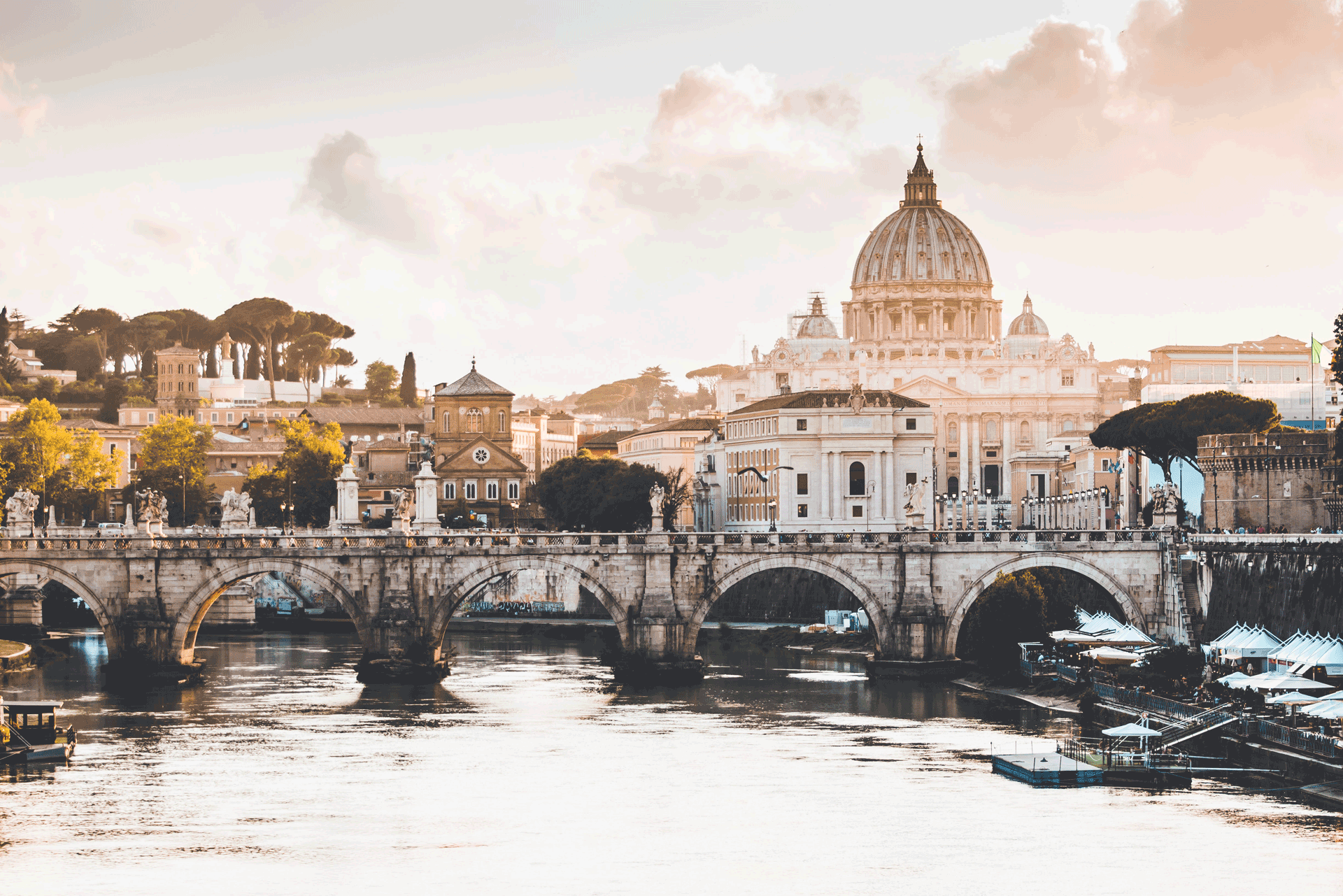 The Italian Job: The Five Best Hotels In Italy
---
Italy rarely lets you down. Its people, food, culture and natural beauty make it top of our (amber) travel list.
Looking for the best hotels in Italy? Live la dolce vita at these sumptuous Italian sojourns. Daisy Finer reveals her top picks below. 
The Italian Job: The Five Best Hotels In Italy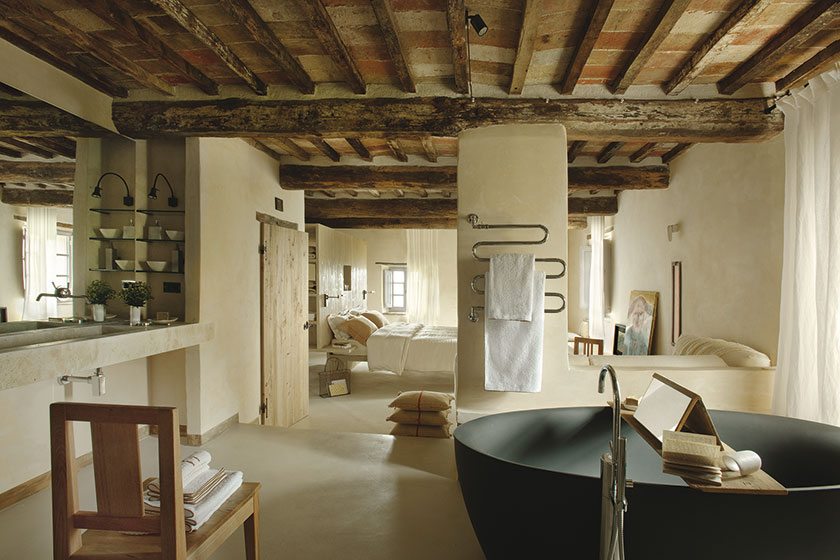 He's being dubbed the Mini Medici. That's Michael Cioffi, everyone's favourite American lawyer. He's bought part of a medieval Tuscan hilltop village – it boasts just 30 houses and a year-round population of 10 – and turned it into an upmarket holiday spot cum cultural hub. And one with gawpingly beautiful views over the Val d'Orcia, a UNESCO designated valley. The Mini Medici's houses and boutique hotel are done up the Arte Povre way by Ilaria Miani, the countess of rural chic. Think thick medieval walls and reclaimed 13th century beams, alongside underfloor heating and power showers as 'art'. Rather than confined within a single building, hotel rooms and suites are dispersed throughout the medieval village, alongside two pools, a spa, yoga studio, gym and art gallery.
For dining there's Oreade, a 32-seat restaurant with Executive Chef Giancarla Bondoni at the helm, and The Enoteca, with outdoor tables overlooking  the 14th-century church of Sant' Andrea, Monte Cetona and the hills of Val d'Orcia. The Mini Medici has founded a Jazz and Blues festival, and is planning a film festival too. Monteverdi has even got its own Etruscan dig. It's a place for five star tourists and artists-in-residence – all wanting a sliver of life in the very slow lane. Go there for bruschetta and Brunello; for contemplation and culture. He's definitely swinging a Renaissance revival on his part of the hill. You can't get more dolce vita than that.
Doubles from €625 per night in low season (November-April), and 800 Euro per night during the high season (May-Octover), +39 057 826 8146.
Hotels in Italy: 48 Hours in Turin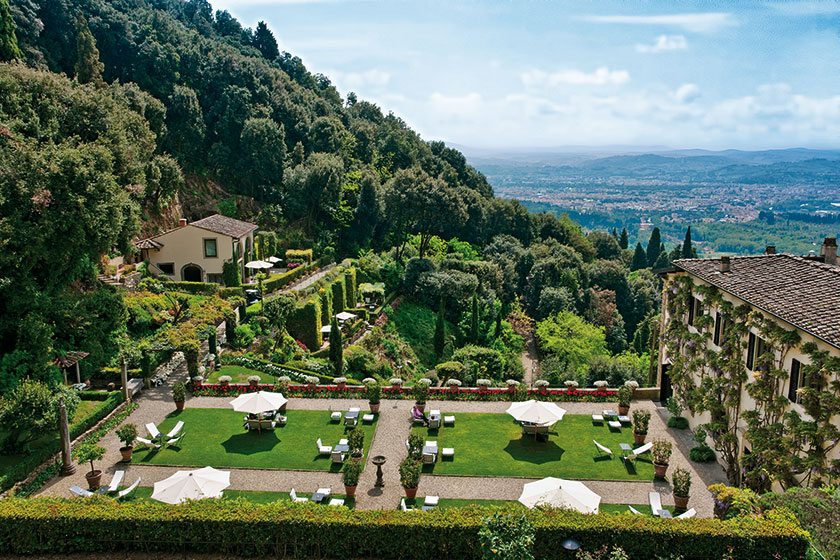 A 15th-century former monastery high on the hillside with jaw-dropping views of Florence and the Arno Valley below, Villa San Michele is Michelangelo's vision brought to life (he designed the façade of the main building). Landscaped gardens are bursting with heavenly scented lemon trees and rambling roses. Rooms are classic, but, crucially, fresh: think walnut furniture, Carrara marble and cool, neutral walls. But the big news here, the real jackpot for families, is the complimentary 'Smile Club' (for ages 4-12) and kids' concierge who will dream up fun-filled activities to keep sprats entertained around the clock. They (and you) can go hunting for treasure at the Uffizi Museum, visit an ice-cream factory or explore the hotel's enchanting secret gardens, ending up eating a picnic lunch in the woods. Budding chefs can whip up pizza and pasta in the hotel's cookery school (there's a charge for this, but boy is it worth it); there are jewellery making and messy painting sessions for those feeling arty and little ones can even learn their first few works of Italian. Bellissima!
Doubles from £580. Family packages are available, 0845 077 2222.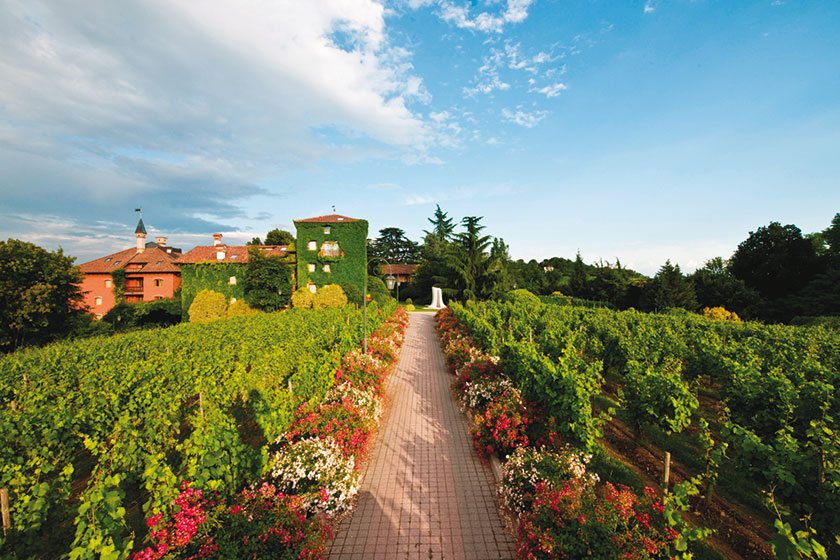 One of those turn of the century villas that embodies the best of Italian hospitality, L'Albereta keeps the oenophile, the gourmet and the spa junkie purring for days: surrounded by its own vineyards; with a restaurant presided over by the acknowledged father of modern Italian cuisine; and an Espace Vitalité Henri Chenot spa. The wine is Franciacorta, Italy's answer to Champagne, and you can stroll through the impeccable vineyards that surround the hotel, and tour the two wineries, Bellavista and Contadi Castaldi, founded by its owner, Vittorio Moretti. As for the spa, it excels in detox treatments (a suitable dinner menu is offered) such as the Energetic Massage that employs glass suckers to remove energy blockages and improve drainage (a lot better than it sounds). Two other elements make Relais & Châteaux L'Albereta one of the best hotels in Italy: it's family owned, run by Signor Moretti's modest daughter, and it stands on a hill above Iseo, the least known and most intriguing of the Italian Lakes.
Doubles from £220, +39 030 77 60 550.
Hotels in Italy: Review: Il Castelfalfi, Tuscany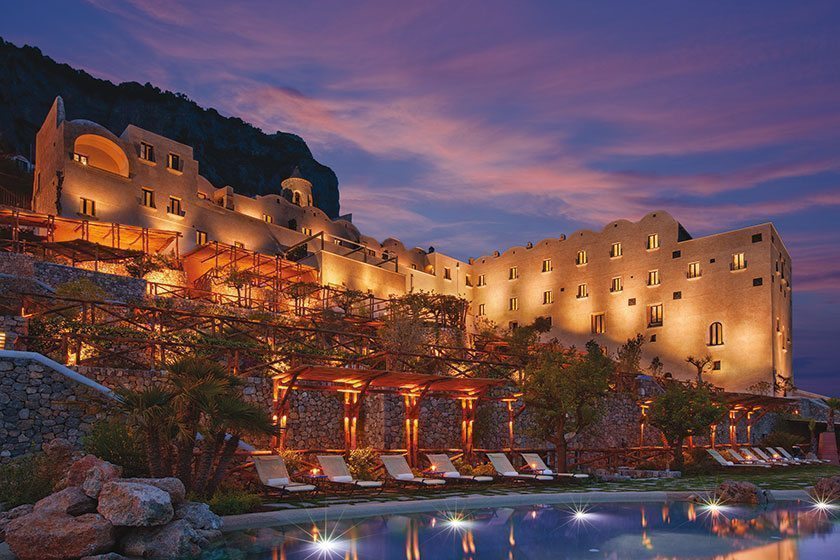 A perfect pocket of peace and pampering on the Amalfi Coast. When you want a spoiling weekend away this American-owned outpost, between Amalfi and Positano, ticks all the boxes. The views are heavenly, the staff perky and the food out of this world. There's mozzarella as big as your fist, homemade warm bread, squid linguine, fish caught in the bay that morning… Every meal is a marathon of treats – don't come here to diet. Instead, loll about in the rock-hewn infinity pool, retreat to the cool calm of your room (the building used to be a monastery) or hole up in the spa. And what a spa. It's glamorous and polished – no expense spared – but it has all the rustic, holistic vibes you seek, and the treatments use medicinal Santa Maria Novella products. There are hot candle massages, Iris scented scrubs and pedicures that will last you through the winter. OK, so the village is nothing to shout about – but if don't mind flopping into the hotel's comforting, decadent arms, then place this new baby grand at the top of your list.
Doubles from €400 per night plus tax on a B&B basis, +39 0898 32 199.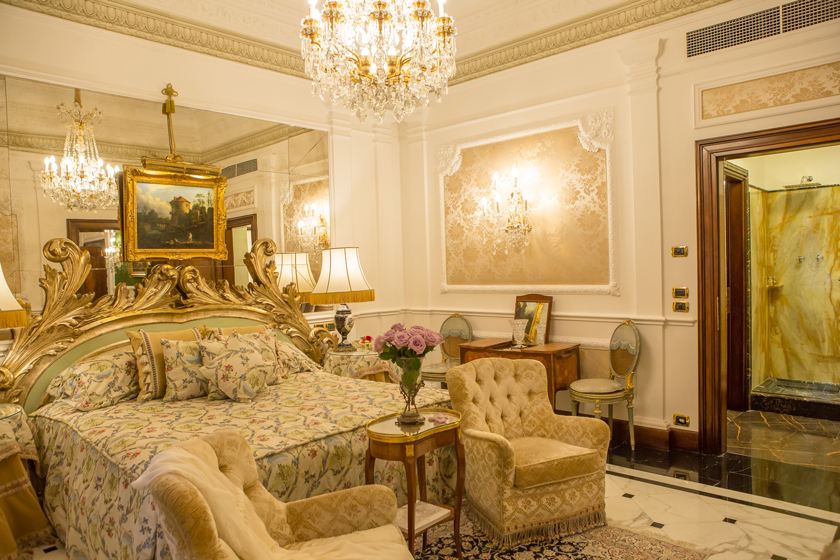 Formerly known as 'Baglioni', The Majestic Grand Hotel in beautiful Bologna is the only five-star hotel in the heart of the city, however, guests needn't look much farther anyway when looking for traditional Italian sophistication. It has hosted some of the most prestigious celebrities and characters in the world, everyone from kings to movie stars, artists to politicians and Nobel Prize winners whose loyalty as guests is down to the hotels' undying elegance with everything from service to design and function.
Sitting in a XVIII century building, the hotel exudes luxury with its rich interiors that boast glorious pieces of art, such as the work of the Carracci brothers that live in the hotels' restaurant, precious draperies, sleek marble and intriguing ceramics. Within its 109 Venetian-style rooms, guests can expect to find an elegant combination of traditional Italian design and modern comforts, joined together by long hallways and waiting rooms (in the most luxurious suites) that are inspired by famous artists such as Giuseppe Verdi and Giambologna.
Don't skip supper in the hotels' Carracci restaurant, serving fine, fresh regional cuisine such as tagliatelle and tortellini accompanied by an expert wine list. The next day, enjoy a rich breakfast in the 1800s & 1900s halls with a buffet of locally sourced foods and traditional baked goods from Gamberini, Bologna's oldest patisserie. The hotel also boasts a wine store, terraces, a cafe open to guests and non-guests alike, a spa and comfortably grand meeting rooms – a stay at The Majestic Grand Hotel is a stay of luxury, where your needs as a guest comes first and the stunning interiors along with a rich offering of internal amenities mean you need never leave…
Doubles from €272 avg. per night via myhotelreservation.net
Featured image: Christopher Czermak on unsplash
DISCOVER MORE: 
Visit Venice: A Luxury Hidden Gem in the Floating City / Re-discovering Tuscany / Incredible Bucket List Trips by the Best British Travel Companies