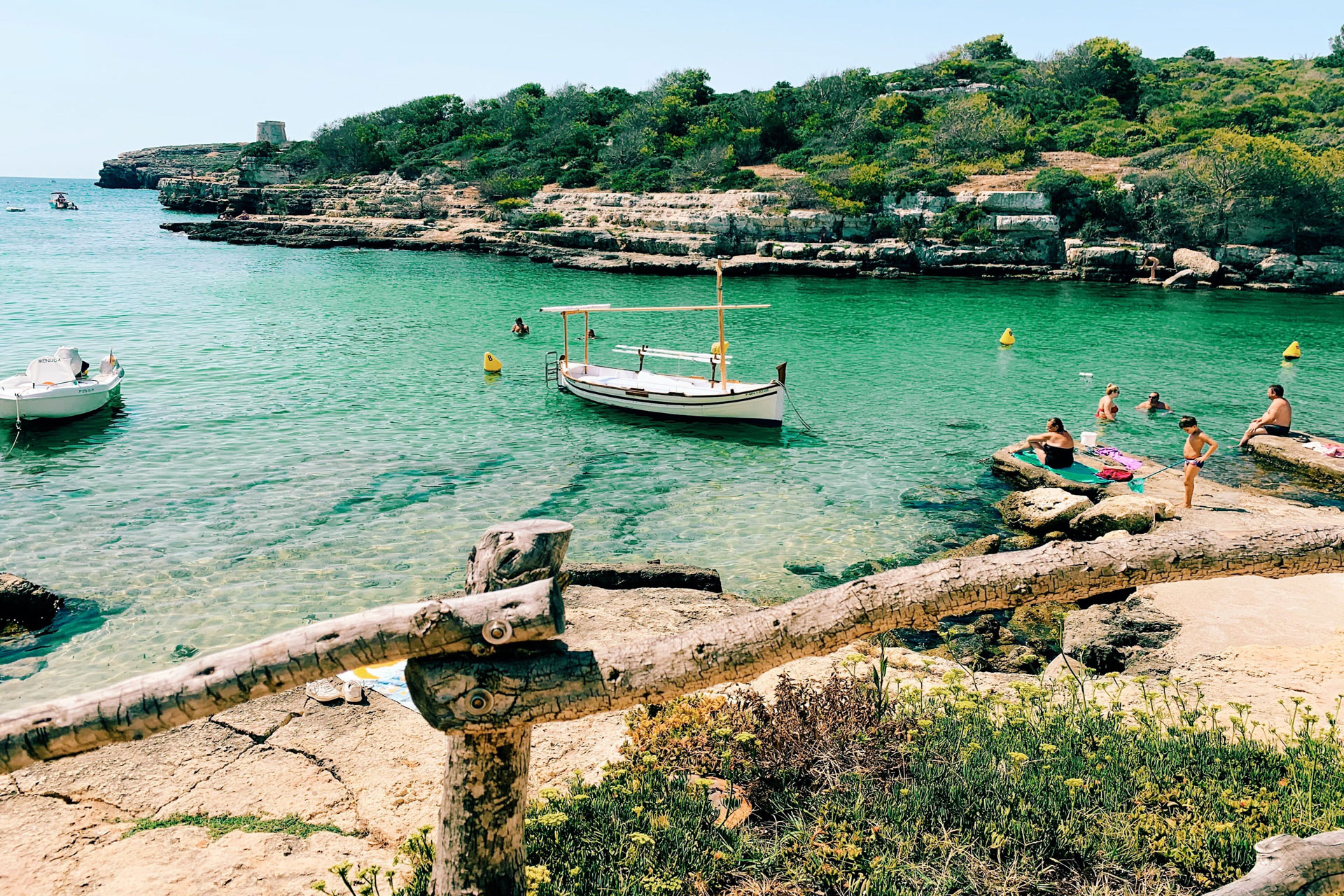 Weekender: 48 Hours in Menorca
---
Eva Ramirez explores the idyllic Balearic island
The island of Menorca is an enchanting city rich in history and rustic architecture. If you are in town, don't miss the exquisite cuisine at Nonna Bazaar, says Eva Ramirez
Weekender: 48 Hours in Menorca
Of all four Balearic islands, laidback Menorca seems to have been the least impacted by mass tourism. The pace of life is decadently unhurried, with many elements of infrastructure seemingly interfered with (read: taxis can be a little hard to come by in particularly secluded spots). The low-key island has a rich local culture, more beaches than Ibiza and Mallorca combined, and is a short flight from the UK, making it an ideal destination for long or short holidays and an authentic taste of Balearic living. Hot dry summers and mild winters make it pleasant year-round, but to make the most of the beaches, May to October are the best months to visit, with July and August being the busiest for visitors.
STAY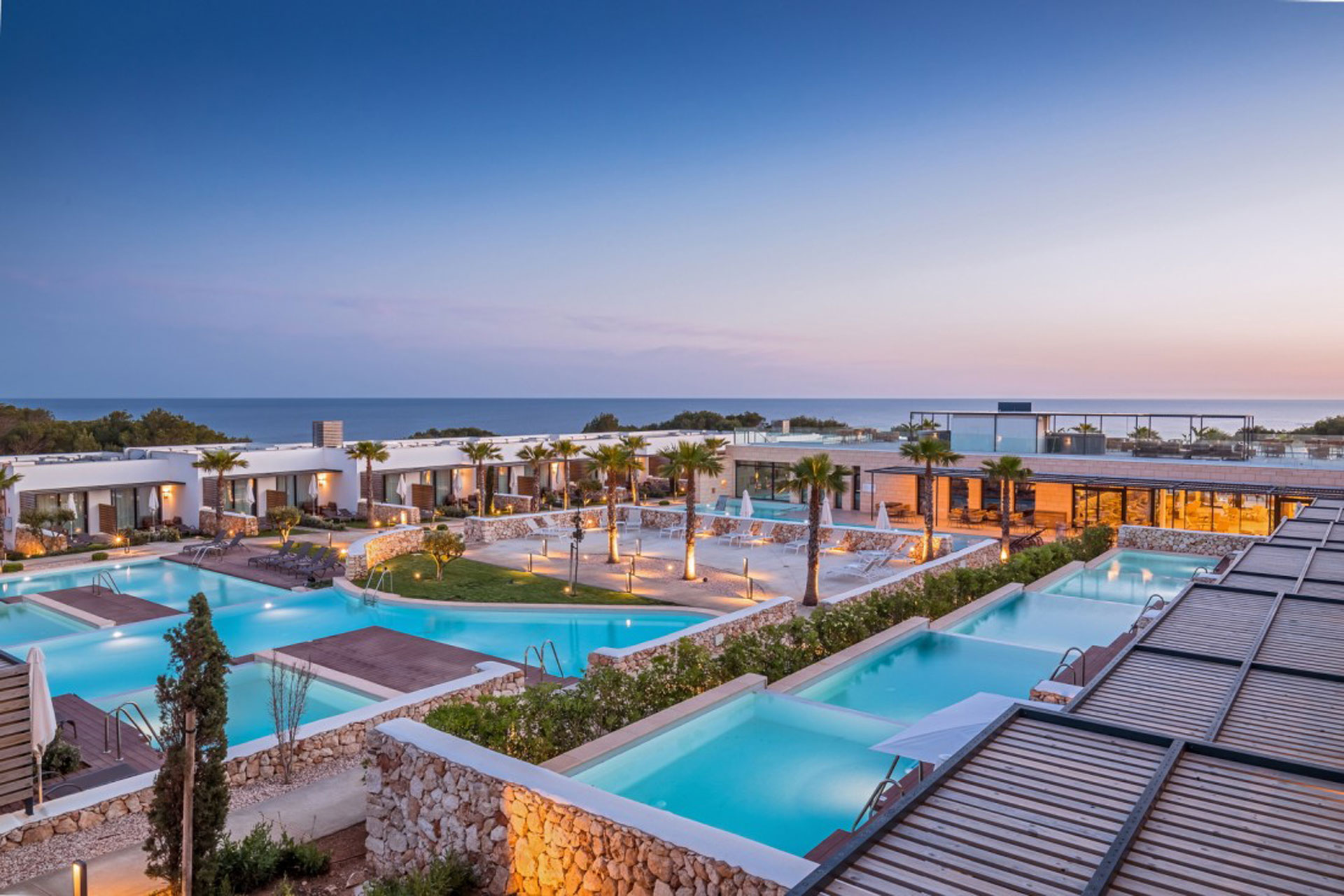 BARCELÓ NURA
The new Barceló Nura in the southern town of Sant Lluís is a calming oasis, designed with the environment in mind and perfectly positioned to explore Menorca's beautiful southern coves. Low-laying dwellings made from natural stone and other organic materials give an instantly grounding feel and the service effuses a friendly, natural, Balearic warmth. Cava on arrival at the lobby also helps you feel instantly at home. While it's not adults-only, there is a definitive grown-up vibe. 45 of the 128 rooms have access to semi-private pools, and there are three large main pools to lounge around. A wellness area with a spa and gym emphasises that you're here to relax and feel good. You're also here to eat and drink well – the breakfast spread is remarkably abundant – and the rooftop terrace is the perfect spot for a pre-dinner Pomada – Menorca's traditional gin and lemonade cocktail.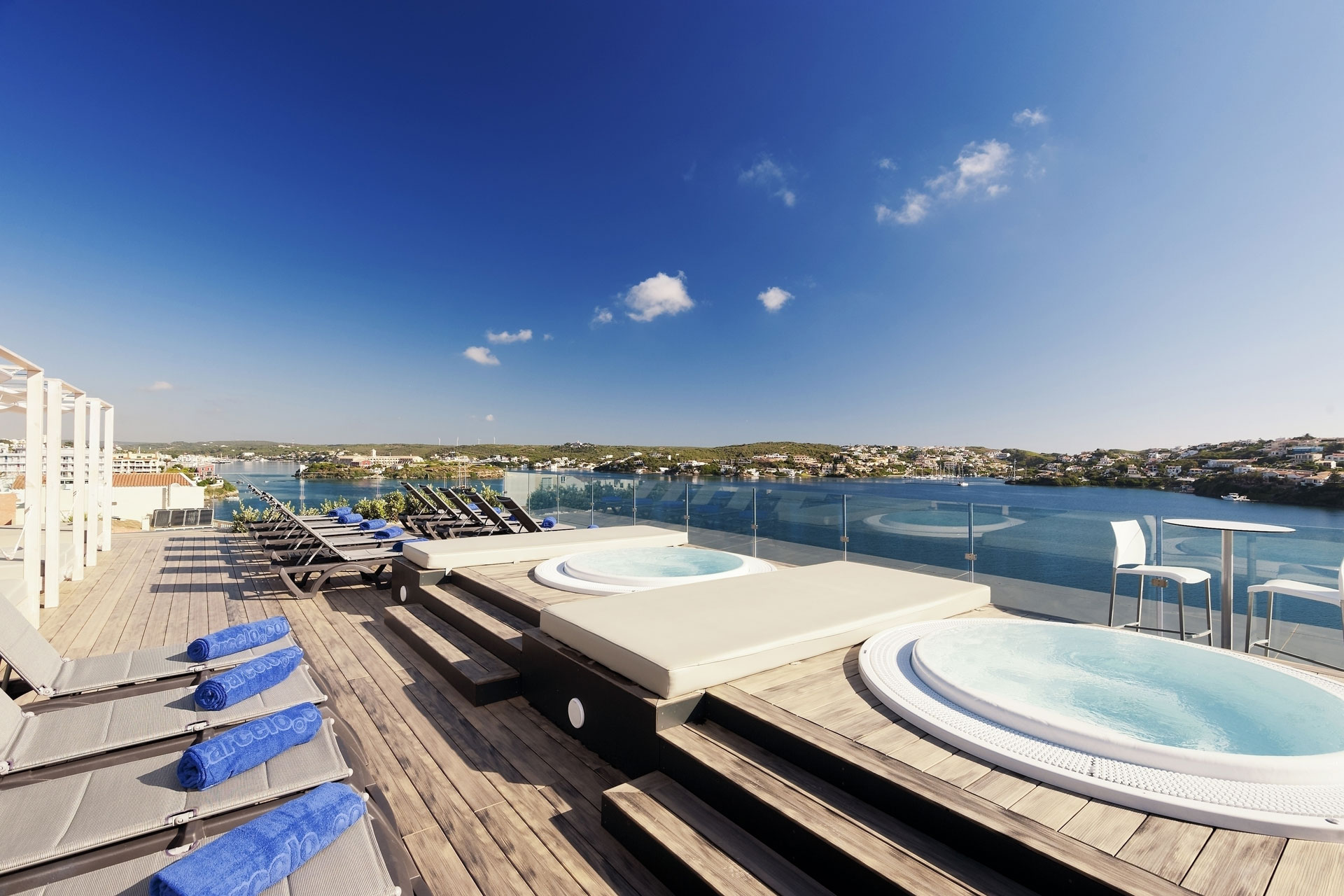 BARCELÓ HAMILTON
Barceló Nura's older sister is adults-only and set in the quiet harbour of Es Castell. While a little further from the paradisial coves of the island, the harbour front location means you're still close to the water. Slightly larger with 160 rooms, it has a more avante-garde feel. Rooms have either sea or pool views and modern marble bathrooms. While the sound of a buffet dinner can seem hit or miss, the one here is both delicious and remarkably fresh, laden with tapas, meat and cheese, as well as freshly caught seafood grilled to order. Rooftop bars seem to be Barcelo's thing – the Blue Sky Bar here shows off the harbour with panoramic views, which you can soak up from one of six hot tubs.
Rooms at Barcelo Nura start from €103 per night on a B&B basis.barcelo-nura.com; barcelo.com
EAT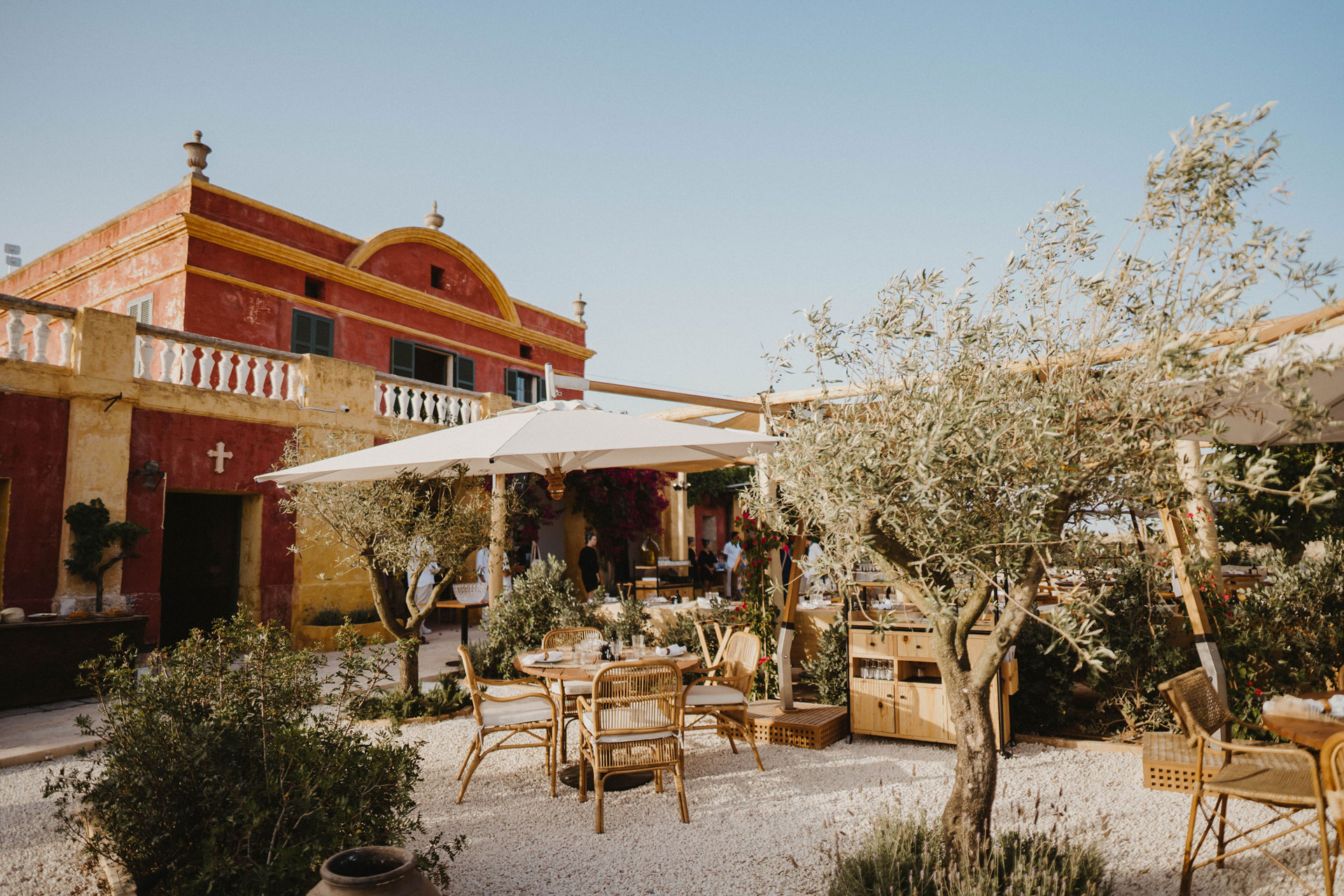 Menorca was recognised as the European Region of Gastronomy for 2022 in recognition of the region's efforts to support local food and cultural diversity. Much about the island way of life feels organic, and the food is no different; there's plenty to explore by way of naturally healthy, sustainable cuisine. Just opened in June 2022, Nonna Bazaar should be top of your list. The new restuarant concept from Zannier Group epitomises understated Balearic chic. Taking over a centuries-old finca and a 400-hectare working farm which you can tour if you wish to see the ingredients you'll be eating, Nonna Bazaar is an ode to the stress-less vivacity of Mediterranean living and family-style feasts. Play a round of petanque or pet some goats before the evening gets into full swing, just don't forget to order the tiramisu for dessert. A live DJ and heady mezcal cocktails mean you'll probably be dancing well into the night, so you'll need the energy.
For a cosy Menorcan dinner in a magical setting, dine in Villa Blanca's fairylight-strewn garden. The family-owned restaurant serves artfully plated dishes and an impressive list of superior local wines. If you can, coordinate your visit with one of their live flamenco shows for extra entertainment.
Family-owned and run Binifadet Winery produces more wine than any other bodega on the island, as well as Menorca's only sparkling wine. They offer guided tours (11am-7pm every hour), including a tasting session. You're also free to wander at your own pace if you wish, just be sure to follow with a lunch or dinner on their romantic terrace which overlooks the vineyards.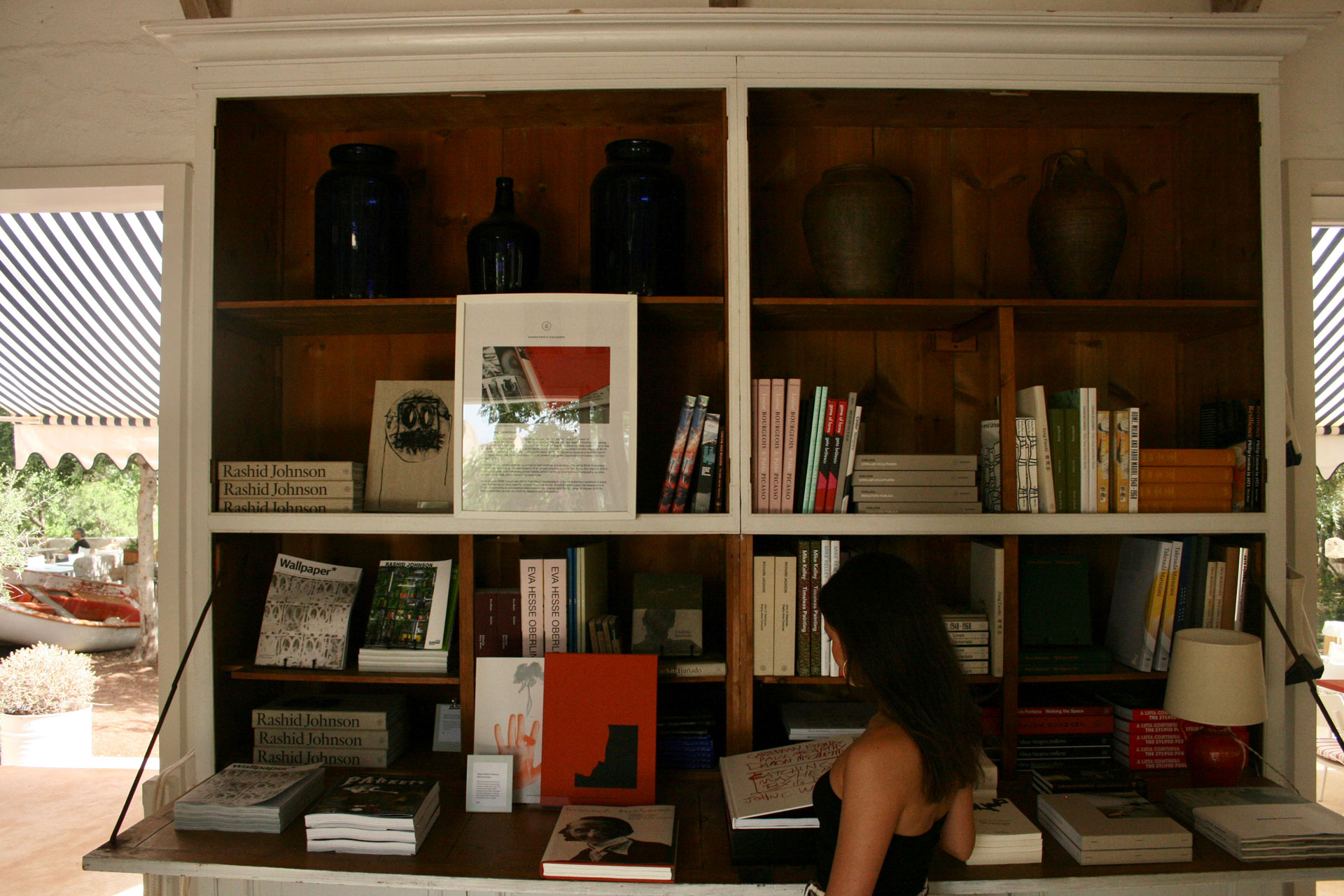 DO
There's a beach for every mood in Menorca: coves – once secret to all but locals – long golden strips lined with chiriniguitos, untarnished shores only reached through a maze of pine trees, and sheltered sands with shallow waters that seem too blue to be true. You'll find the more tranquil options along the south coast, so it's worth hiring a car and be sure to wear comfortable footwear, as the more secluded the beach, the longer the walk from a parking spot!
For Santorini vibes without the hoards of people, explore the narrow streets and whitewashed fishermen's houses of Binibeca Vell, a quaint coastal village just a stone's throw from Barcelo Nura. There are plenty of hiking trails for those who prefer something more rigorous than a seaside stroll, and the Cami de Cavalls is a 185km ancient trail that circumnavigates the entire island.
Art and history lovers will enjoy visiting the Hauser & Wirth Gallery on the islet of Illa del Rey. The remarkable conservation project has seen Hauser & Wirth sensitively repurpose the 18th century outbuildings of a naval hospital, which still displays eerie-looking medical instruments.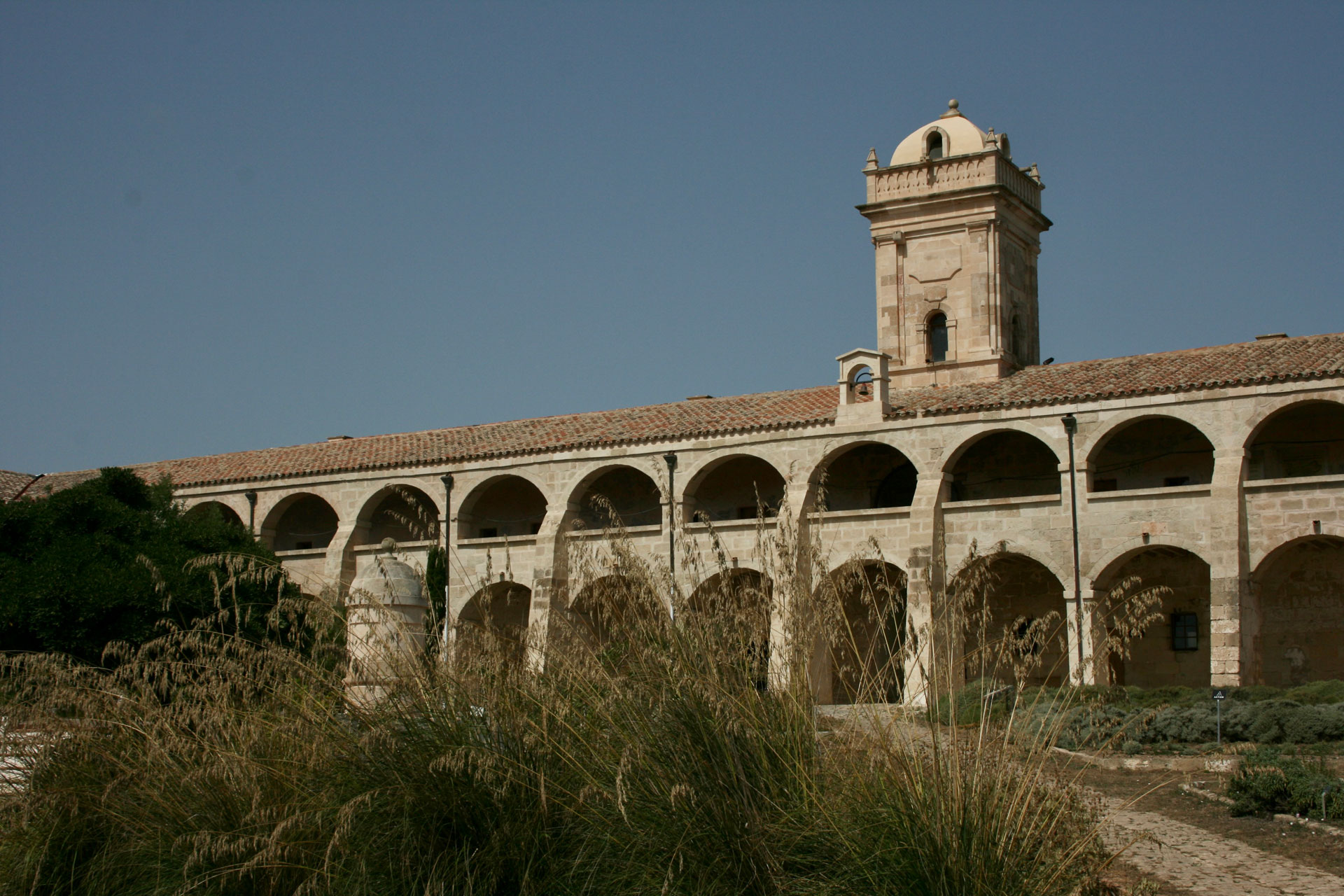 There's an exhibition space with eight galleries, an outdoor sculpture trail, a romantic-looking garden by the acclaimed landscape designer Piet Oudolf, a casual restaurant – Cantina – serving simple yet delicious seasonal and local produce, and a gallery boutique. A catamaran shuttle service that runs every 30 minutes from the Majon port makes it an easy and scenic trip. Rashid johnson's standout 'Sodade' exhibition currently takes over the main gallery space and runs until November 2022. Menorca is a UNESCO biosphere reserve, and here you really get a concentrated feel for the biodiversity: plants, flowers, olive trees and scuttling lizards which are endemic to the islet.
Menorca's most beautiful sunsets are enjoyed from Castell de Sant Nicolau, a 17th-century octagonal tower with a moat and drawbridge which sits at the entrance of the Ciutadella port. If you'd rather enjoy twilight with a drink in hand, Cova d'en Xoroi is the spot. It's a bar carved into a cave with stunning views, great cocktails and live music that goes on well into the night.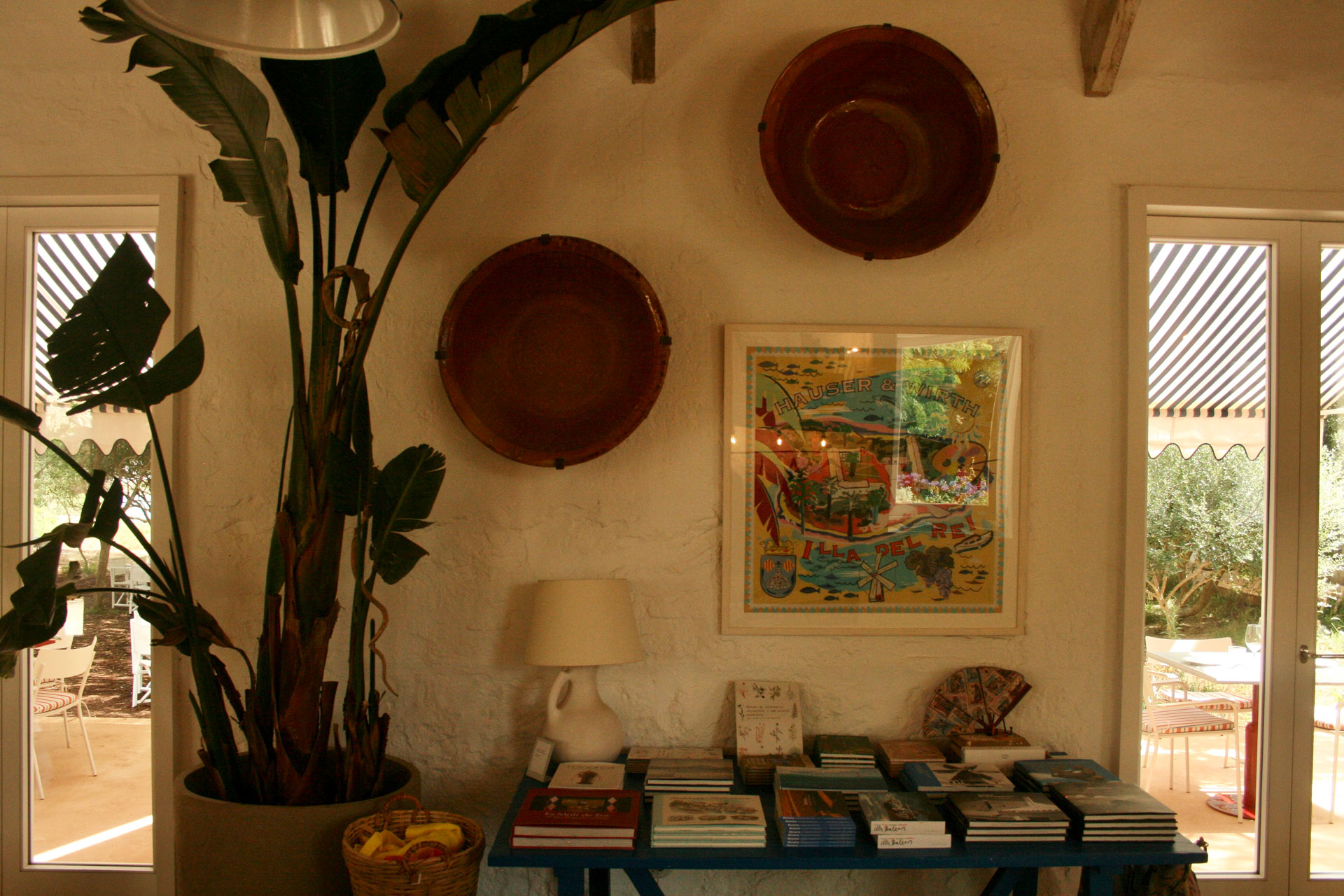 BUY
Menorca is known for well-made, built to last leather goods, particularly the avarca sandal. While you can find them in various shops around the island, RIA in Ferreries has been around since the 1940s and promises the best quality, plus a kaleidoscope of colour options. For something to pair with the bottles picked up at Binifadet Winery, bring home some Mahón cheese. It's a soft to hard white cheese made from cows' milk. While you can pick it up pretty much anywhere around the island, some producers like Subaida offer guided tours and tastings. Xoriguer Mahon is another souvenir must. The cult gin from Mahon in Menorca is made from grape instead of grain and aromatised with juniper berries.
MORE WEEKENDERS: