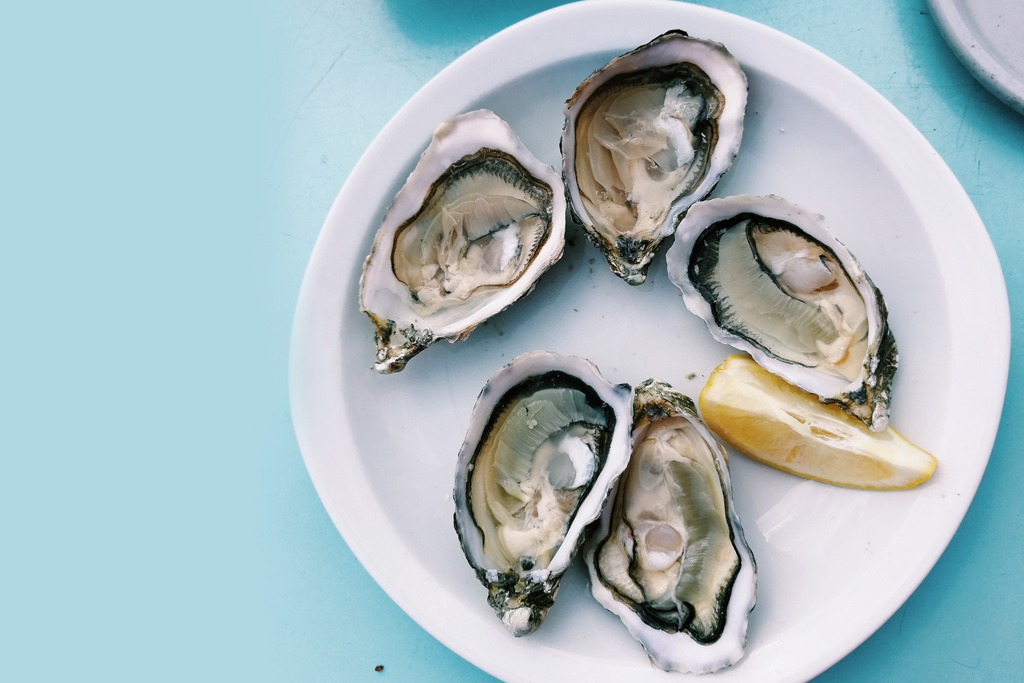 Best Hotels in Geneva – The Weekender
---
This Swiss gem makes the perfect weekend getaway, with mountain views, lake beaches and, of course, fondue...
Nestled around the edge of its eponymous alpine lake, Geneva is known as a centre for luxury, wealth and elegance, but there's a cooler side to this sparkling city, that you'll discover if you pause to listen to the (multilingual) word on the streets. With a picturesque old town that you can cover on foot within an hour, lake beaches with cafes serving fondue and stunning countryside on its doorstep, it's the perfect weekender destination.
Winter Weekender: L'Escalade Festival Geneva
The Weekender: Geneva Travel Guide
Where to Stay in Geneva
Beau-Rivage Genève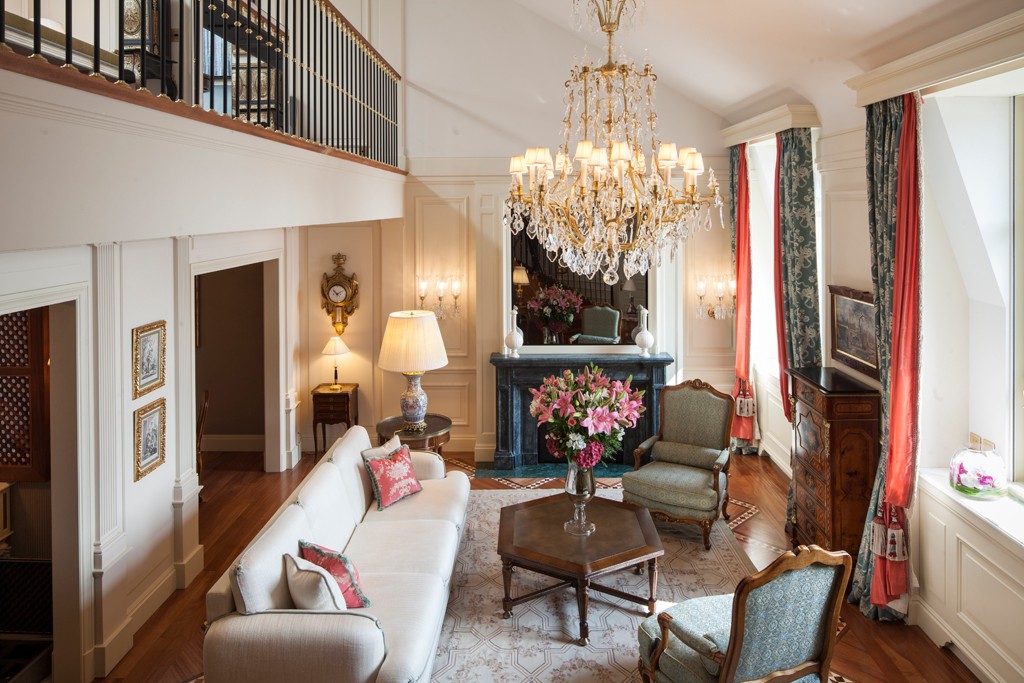 For the perfect family weekender in Geneva, opt for a family-run hotel in the luxury Beau-Rivage Genève, which has been nestled on the lake front for 150 years. If you're visiting over the festive period (if you're in town in December check out our guide to Fete de L'Escalade) you'll enjoy the stunning, towering Christmas tree upon entering the lobby (the largest in the city), which will delight children and adults alike. Each of the hotels rooms and suites boast beautiful, classic décor and gorgeous views across the lake of the snowy mountain-backed city behind. The Celestial Floors, a new addition in 2017, feature 17 rooms and suites including duplexes perfect for family groups, with finishing touches like star-gazing windows above beds and hidden technology features. In a business-focused city where luxury hotels are in abundance, the Beau-Rivage feels friendly and unintimidating, no matter how over-excited your accompanying children are. Ask to see the hotel's mini museum for a taste of years gone by at the luxury dwelling, with family heirlooms and a reminder of the some of the hotel's most famous visitors throughout history. beau-rivage.ch
Four Seasons Hotel des Bergues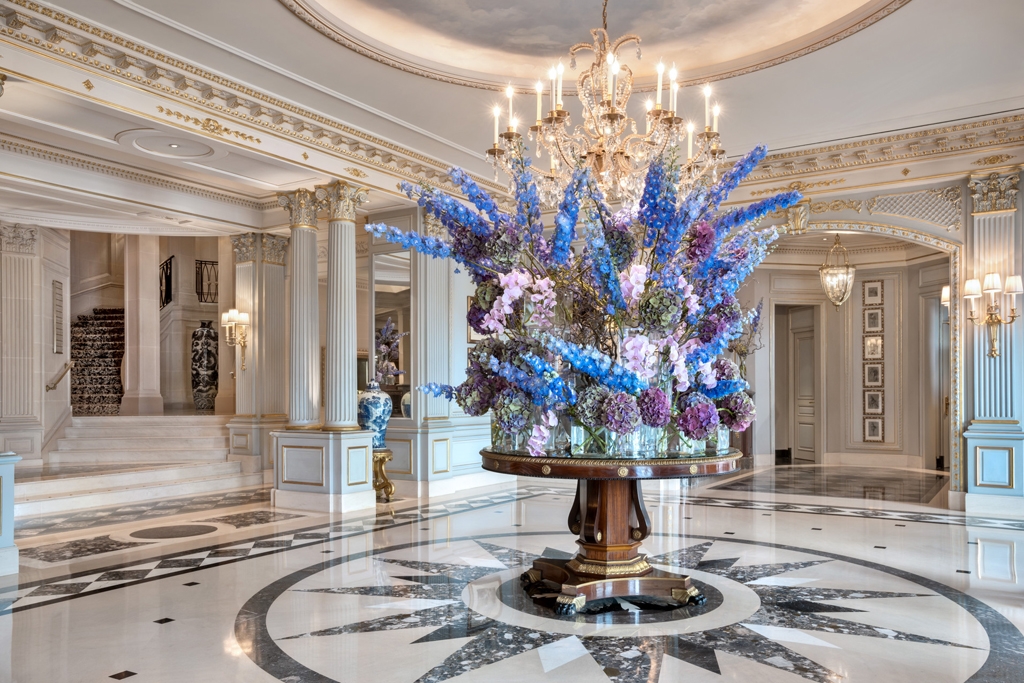 The Hotel des Bergues has enjoyed its premier position nestled at the corner of Lake Geneva since 1834. Enjoying stunning views of the Old Town, the lake and the snow-capped Alps, Geneva's first hotel is our first choice for a weekend in Geneva. With the world-class service you'd expect from a Four Seasons home away from home, there is a Guest Personal Assistant for each floor of the hotel, and rooms and suites to suit every taste with features such as in-room hammam showers and afternoon tea and treats served directly to your room. Enjoy Michelin starred dining at Il Lago where you'll find the city's finest Italian cuisine, or opt for a more relaxed (but equally delicious) vibe at Izumi, a trendy rooftop spot serving up delectable Japanese fusion Nikkei cuisine.  The rooftop Spa Mont Blanc is second to none, and the perfect place for an evening swim while you enjoy watching the sun set over the city. fourseasons.com/geneva
Where to Eat in Geneva
You can't go too wrong if it's raclette or fondue you desire on the streets of Geneva, but Café du Soleil is a local favourite, and if you can beat the crowds you'll enjoy fondue made with cheese from La Roche village. Foodies will want to check out chef Michel Roth's (formerly of L'Espadon at the Ritz, Paris) project, Bayview by Michel Roth, where you can enjoy lake views alongside your Michelin-starred culinary delights. If your travels take you to a bakery, be sure to seek out a 'pignons cake' a moist, sweet, almond and pine nut cake created in the city in the 1970s. Perfect with your mid-morning coffee.
Il Lago
Geneva truly deserves its cosmopolitan reputation, and you'll hear almost every language spoken within your first 100 metre walk down the Rue du Rhone. Italian cuisine is hugely popular in the city (unsurprising given its proximity to the border), and in the Four Seasons' Michelin-starred Il Lago, you'll find the absolute finest of Northern Italian fare. The army of staff are friendly, attentive and welcoming, the food second to none. Opt for the fresh tagliolini pasta with truffle and always, always save space for the cheese course. Mini diners will be treated with warm Italian hospitality and dine like royalty, so don't let the grandeur put you off taking little ones with you, for an extra special treat. fourseasons.com
Brasserie Lipp
Being so close to the French border, to miss out on a little slice of Paris while in Geneva would be foolish. Brasserie Lipp brings all the culinary competency of the French capital to the crowds to visit this Swiss institution every day (and the slightly abrupt French service, to boot). The interiors of the various dining areas are much warmer and more welcoming than the staff and the food is truly excellent. brasserie-lipp.com
La Terrasse Alpine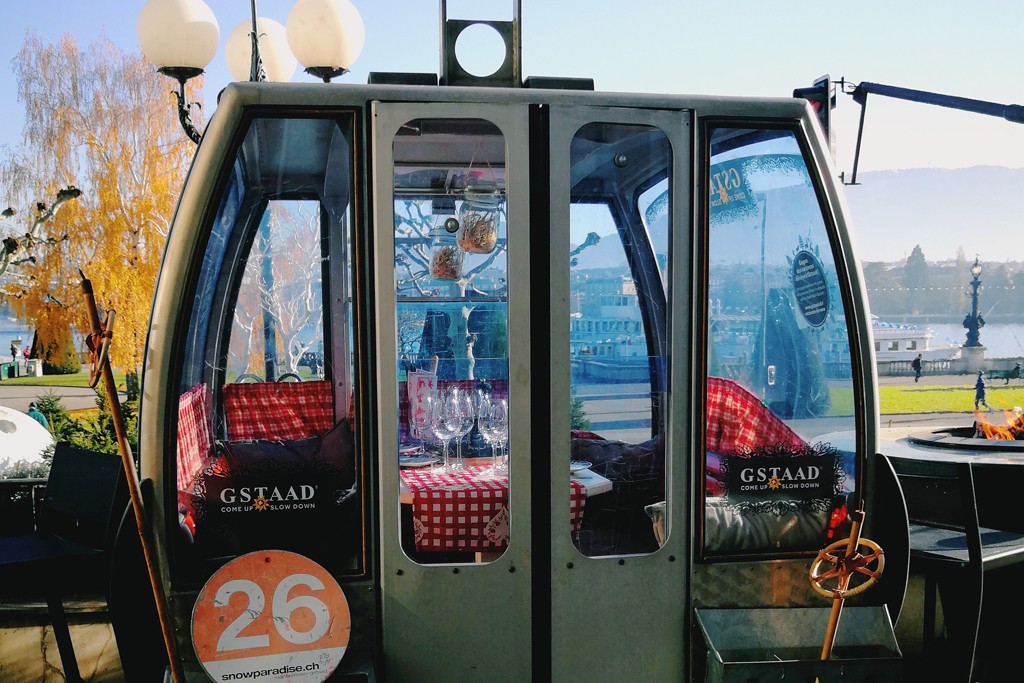 If you prefer your alpine experiences sans actual mountains, hop into one of the gorgeous vintage gondolas at La Terrasse Alpine and tuck into a traditional fondue as you overlook the lake. The Alpine-inspired menu brings a delicious taste of Gstaad to the city, (and not a snowplough in site). beau-rivage.ch
Hotel d'Angleterre
Brits in Geneva needn't worry about missing out on the ritual of afternoon tea. Tea is something taken seriously across the city, and at Hotel d'Angleterre, the classic menu of sandwiches, scones and pastries is as good as any you'll find in the UK. Opt for the '4 O'clock' brew from the tea menu with notes of caramel for a sweet treat to accompany your excellent assortment of edible delights as you watch the sun set over the lake in winter. dangleterrehotel.com
Fiskebar
In a city where luxury is everywhere and many take a more-is-more approach to indulgence, the chic, food-first approach to Fiskebar at The Ritz-Carlton Hotel de la Paix is as refreshing as the menu. The Nordic inspired cuisine concept headed up by chef Benjamin Breton is a must-visit for fans of seafood – we didn't see a single diner who didn't opt for the hero scallops starter. (You should try this if you visit too – it's excellent.) If you're usually intimidated by tasting menus (particularly in terms of scale), this one is the perfect mix of tastes, textures and flavours, with just the right amount of sweet, savoury, heavy and light dishes for a flawless dining experience. ritzcarlton.com
Le Lacustre
Perched right by the Mont-Blanc bridge, this popular restaurant is one of Geneva's few true lakeside options. Another great family-friendly option, this is a wonderful spot for a catch-up with friends and family, with the kitchens' giant pizzas a popular option, particularly for kids. molino.ch
What to See in Geneva
Of course, the lake itself is the main draw in the city, and many an hour can be spent walking along its banks, with gardens and cafes positioned for pitstops. But there are several landmarks you should tick off should you get the chance. The Cathedrale de St-Pierre towers over the city from its position in the Old Town, and is a must-see. Watch lovers should check out the Patek Philippe Museum while in town, although be warned, you may leave wanting to make a sizeable watch investment.
The Botanical Gardens, right next to the train station, are well worth a visit, with enormous conservatories containing countless plant varieties and the world's largest herbarium (with over 6 million plants). From here you are well positioned to check out the UN Headquarters, the Palais des Nations, with its stately marble façade and flag-lined entrance. Science-lovers won't want to miss out on a trip to CERN, the world's largest particle physics laboratory, where mind-blowing scientific discoveries are the order of the day.
Two nights in this small city is the perfect amount of time to explore its delights. Everything is within walking distance but if you prefer to travel in style, or you have little legs in your party, try a TaxiBike tour. Completely tailored to your preferences, eco-friendly and the best way to avoid the city's infamous traffic, you can see all of the sites in a morning, hit some of the shopping hotspots with a personal chauffeur or just kick-back and relax as you whizz around the streets of Geneva.
And of course, it would be rude not to get out on the water itself while you're in town. With a Geneva Pass you can check out almost 50 tourist attractions and experience a Geneva Tour, where a 55-minute boat ride will offer the best views of the famous Jet d'eau, the city itself and the towering Mont-Blanc mountain. With a winter timetable that coincides with sunset it's also one of the most romantic ways to explore Geneva.
What to Do in Geneva
Geneva is easily explored on foot. Start with a stroll around the Old Town, with its imposing towers and intriguing antique shops. Stop for a hot chocolate or an iced coffee depending on the weather at one of the countless coffee shops lining the winding streets.
Next, head to the lake and get your mandatory shot of the Jet d'Eau, one of the highest water fountains in the world and the city's most famous landmark. Head across one of the bridges and along the lakeside to Bain de Paquis, the coolest city beach to take a rest (if you can find a spot). The café (La Buvette des Bains) serves (affordable but excellent) fondue and oysters (to be eaten in succession not combination) to Geneva's most astute diners and frankly, when in Geneva, it would be rude not to.
If you have some down time, check out The Spa Mont Blanc at the Four Seasons and treat yourself to a luxurious anti-ageing facial using the Dr Burgener Elixir and Signature Cream of Spa Mont Blanc products, produced using energising water with pink snow and the unique edelweiss flower. The world-class treatment will leave skin looking and feeling softer and smoother, giving you an Alpine refresh whether or not you make it into the mountains.
What to Buy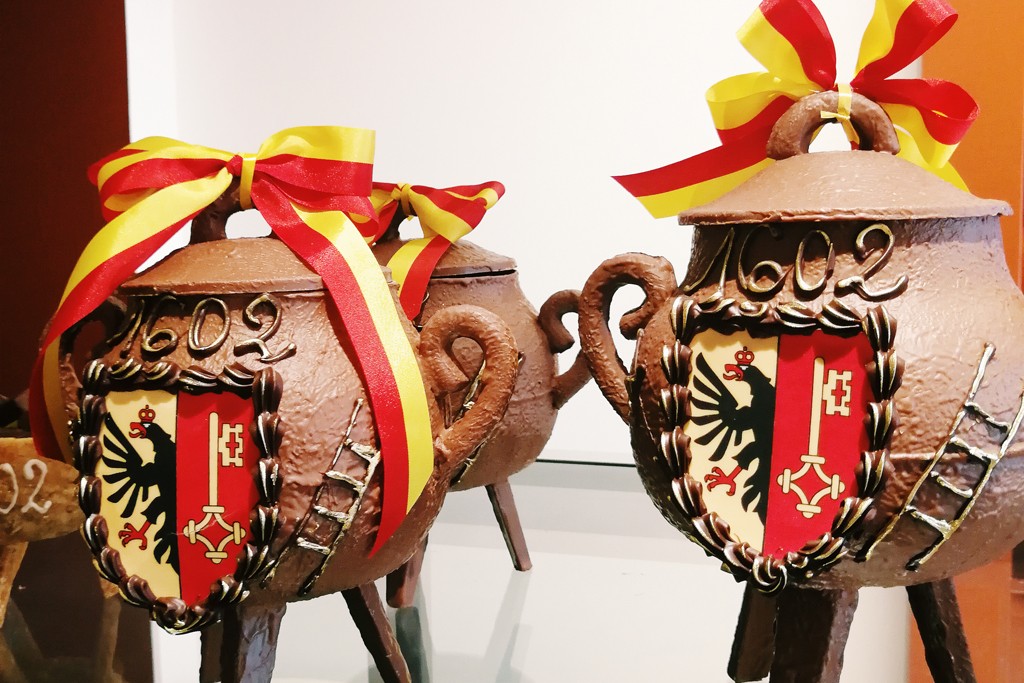 It would be incredibly rude to return from Geneva without a bag bursting with chocolate for all your friends, and there are countless chocolate shops to choose from when it comes to great quality sweet treats. It's perfectly acceptable to follow your nose in this department, but if you happen to pass, check out Auer Chocolatier, one of the oldest chocolatiers in the city, Favarger, or La Bonbonnière.
And if you're in the market for a new watch, the world's finest are on offer on the streets of Geneva. Head to the Rue du Rhône and take your pick from Bucherer, Patek Philippe, Omega, Cartier and more.
BOOK
The Geneva Pass can be bought from Geneva Tourism website from 20.80 CHF for a one day pass (-20% Winter discount) | Visit geneve.com or call 0041 22 909 70 70 for more information
MORE WEEKENDERS: Tokyo / Berlin / Los Cabos / Cape Town / St Tropez / North Devon