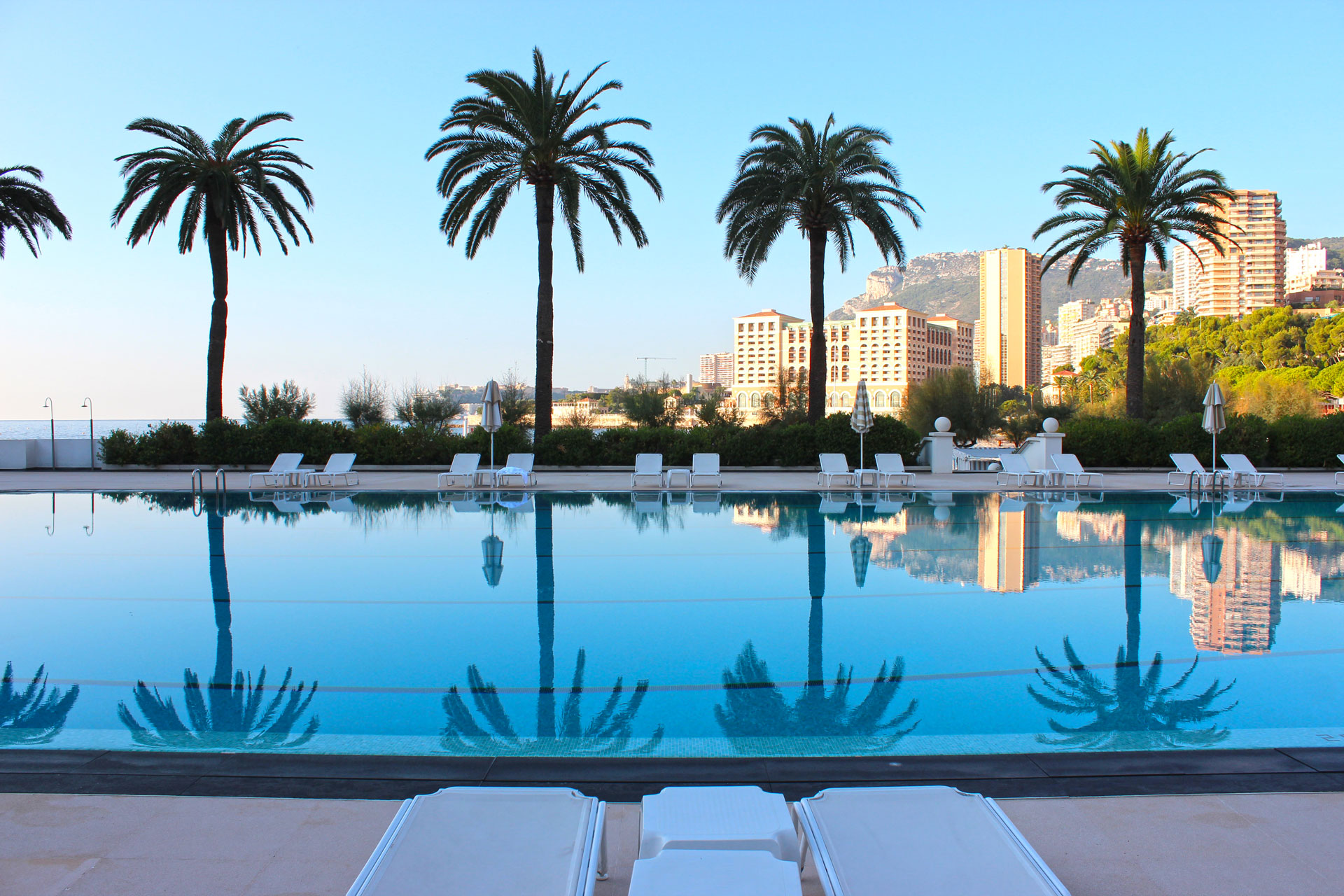 Monaco Fine Dining: Where To Eat In Monte-Carlo
---
Discover culinary excellence amongst supercars, casinos and superyachts
We have discovered the antidote for months indoors, cooking every meal (and worse: washing up afterwards). A flying visit to Monaco, and a tour of the very best that the world's second smallest country has to offer. Not yachts, not casinos, not supercars, but food. Glorious food.
Where To Eat In Monte-Carlo
With a reputation as a playground for the world's wealthiest, it makes sense that fine dining would be high on the agenda for the Monaco hospitality scene. But with so much noise (literally) around the cars, yachts and helicopters circling the Principality, there's often little said about the restaurant scene. So where to eat?
All restaurants mentioned in this piece have Covid-19 safety measures in operation including temperature checks on arrival, mask policies for all staff and hand sanitising stations.
Elsa, Monte-Carlo Beach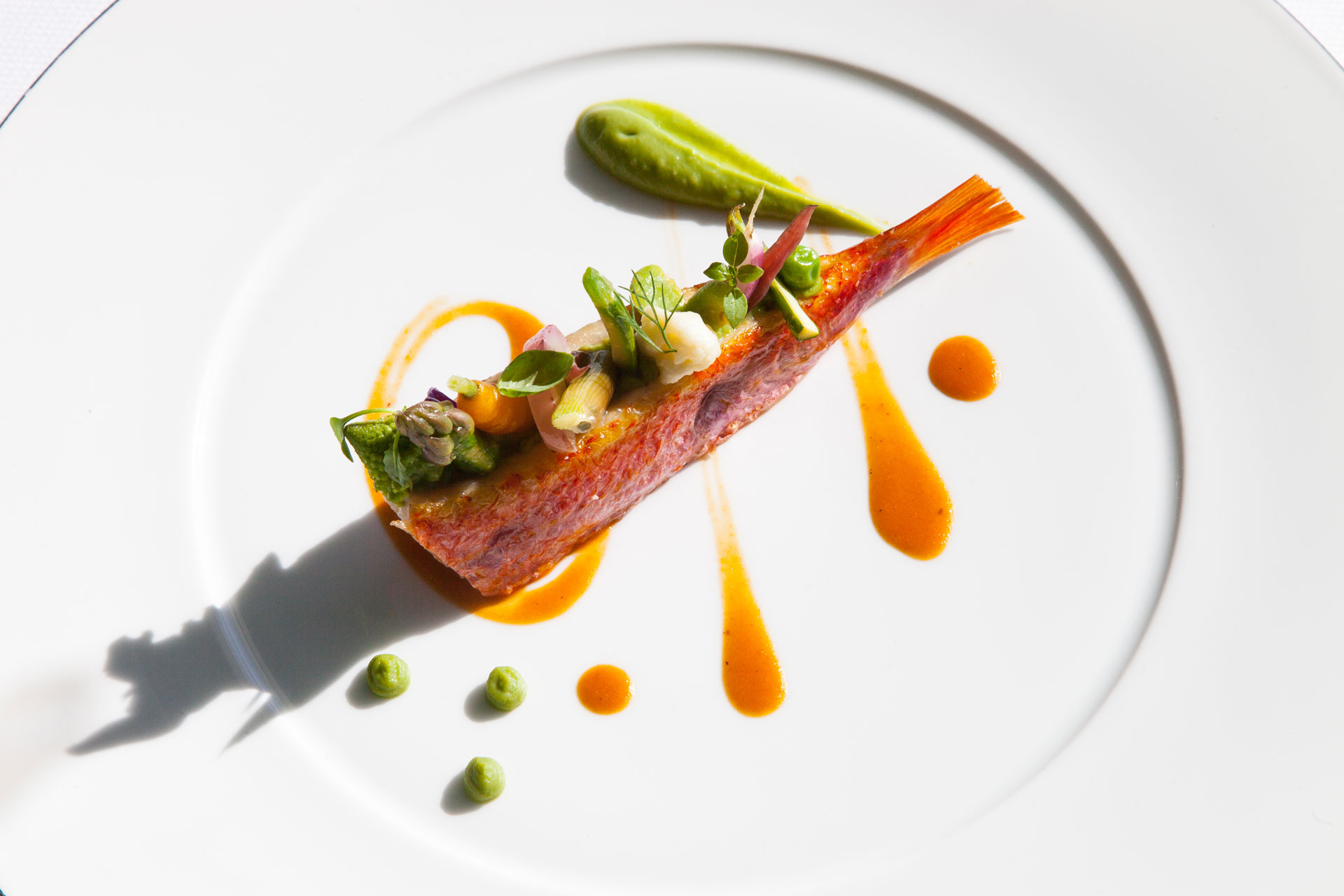 All of Monte-Carlo Société des Bains de Mer's hotels are Green Globe certified, in line with the principality's monarch HSH Prince Albert II's mission to steer Monaco's reputation toward a forum for sustainable living rather than just a playground for the world's wealthiest. Enter Elsa, the first certified organic restaurant to obtain a star in the prestigious Michelin Guide. Overlooking the luxurious Monte-Carlo Beach Club (a firm favourite with locals and visitors alike with beach cabanas handed down through the generations), Elsa serves up healthy, locally sourced organic dishes by new chef Benoît Witz. Fresh fruit and vegetables are not accompaniments but the stars of the show, the tomato starter with citrus fruits and basil is absolute perfection. This is the perfect place to dine if you want indulgence without the heaviness; everything feels light, fresh and healthy without losing any of the flair you'd expect from Michelin-starred cuisine. montecarlosbm.com
Blue Bay, Monte-Carlo Bay Hotel & Resort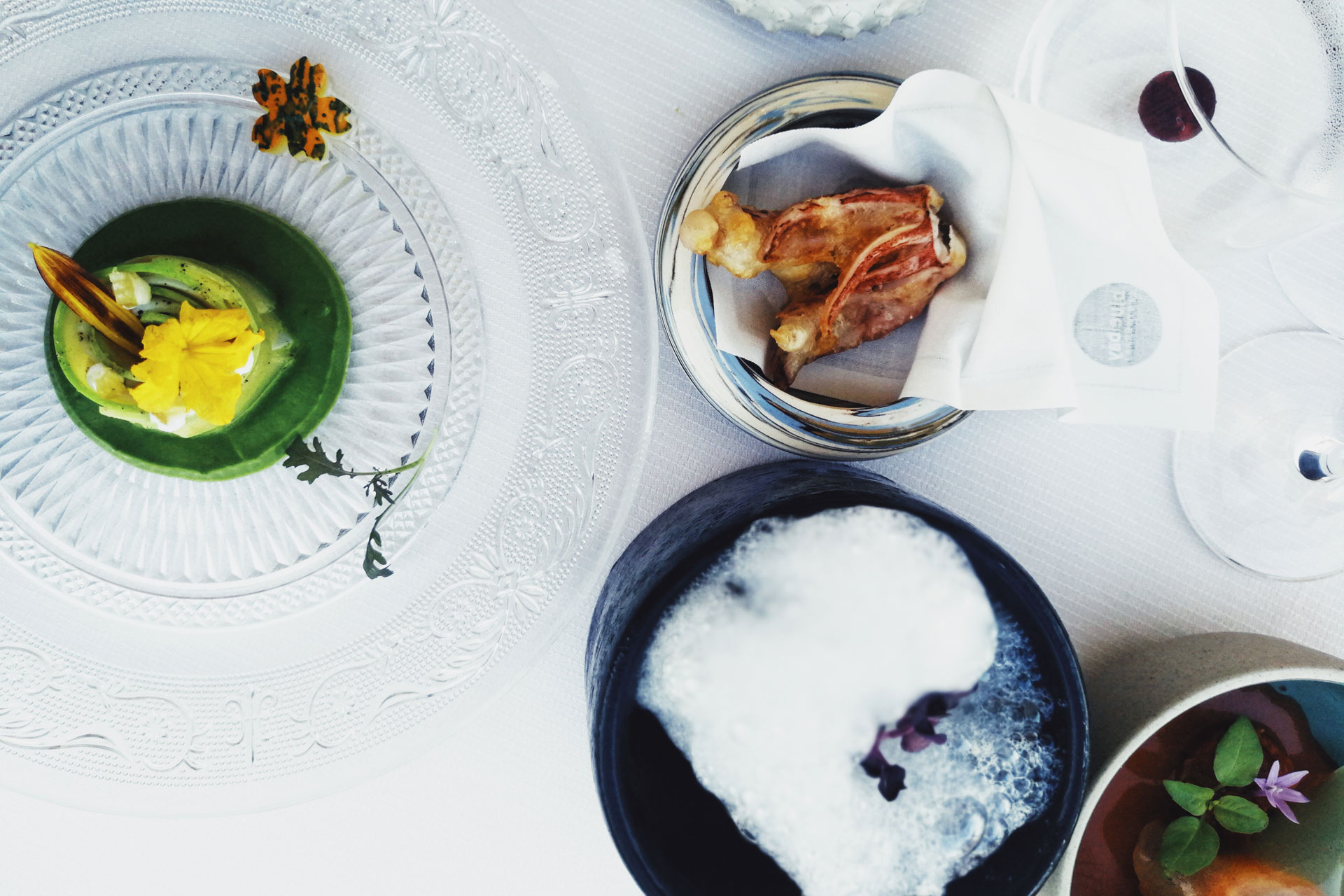 Jessica Sbaraglia is the founder of Terre de Monaco and the creator of urban organic vegetable plots, one of which can be found at Monte-Carlo Bay Hotel & Resort. It is this garden that Chef Marcel Ravin uses to inspire his dishes at the resort's signature restaurant, Michelin-starred Blue Bay. Chef Marcel takes a sustainable approach to his dishes, in particular ensuring all seafood on the menu is sustainably sourced and avoiding any protected species. Combining Mediterranean and Caribbean flavours at this beautiful restaurant (the sunset sea views are divine), Chef Marcel's passion and innovation really shines through in the dishes. With such delights on offer, choosing from a menu would be impossible, so things are kept simple with four tasting menus, including a vegetarian option. Highlights include the squid starter the prawns and the spiced coconut dessert, but the real magic is how Marcel works with vegetables to elevate the everyday into something magnificent. Allow the skilled sommelier to wine-match each course for a taste of some of the finest wines from the region and beyond. montecarlosbm.com
COYA Monte-Carlo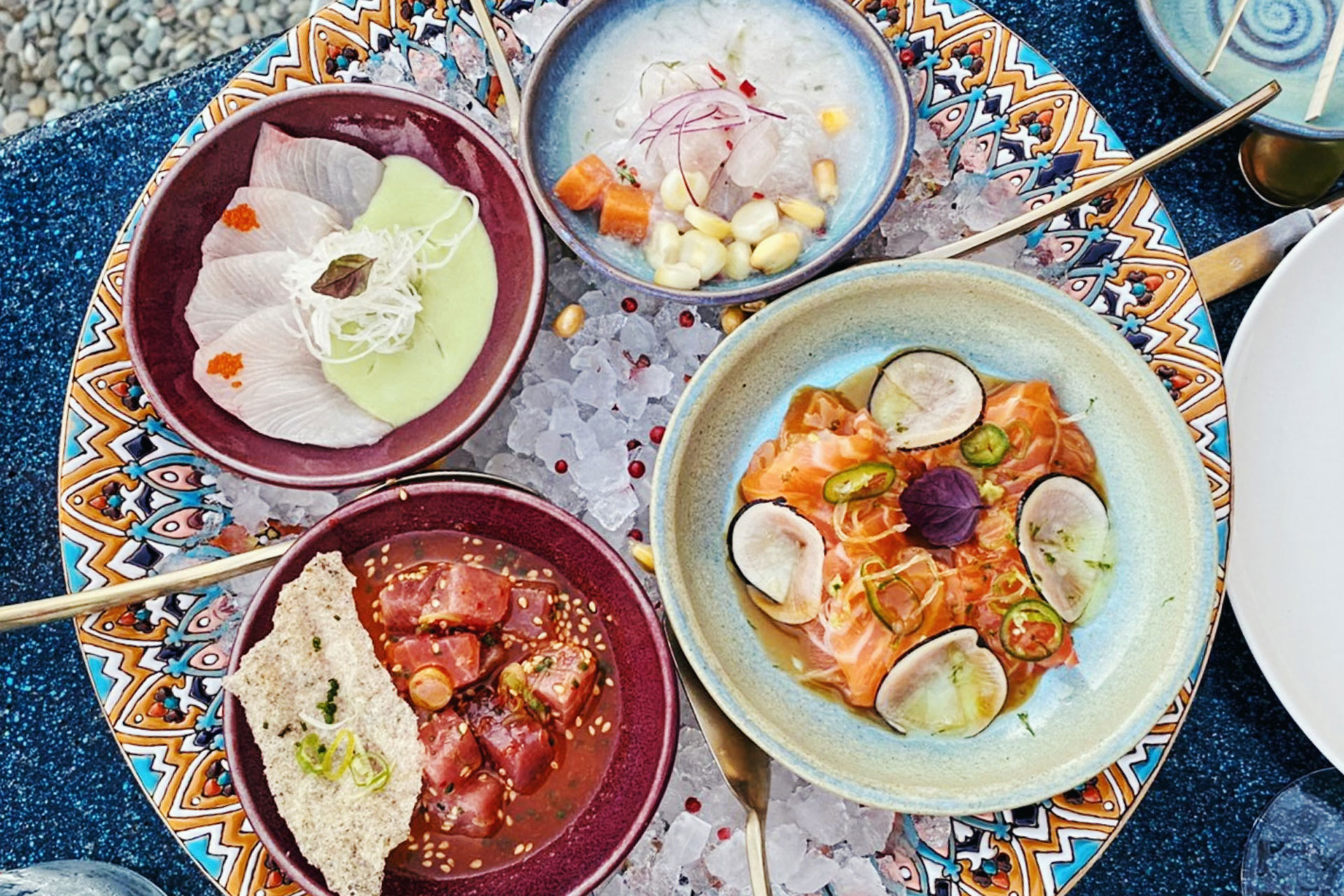 Peruvian fare with a Mediterranean twist is served up with flare at COYA, one of the most popular dining spots in Monaco. With gorgeous sea views and plant life overflowing from the walls and ceilings there's a relaxed, vibrant atmosphere (even with social distancing in operation), with delicious pisco sour cocktails getting the party started. Any night at COYA should begin with the guacamole served with tortillas and shrimp crackers, but other must-tries include the ceviche platter (the tuna is excellent), crab tacos, corn salad, Berenjena and salmon fillet. The Chocolate Fundido dessert is rich, salted chocolate heaven. Don't try to share it. coyarestaurant.com
Las Brisas, Monte-Carlo Bay Hotel & Resort
In summer months Las Brisas at Monte-Carlo Bay Hotel & Resort serves up fresh dishes for a sunny lunch alfresco overlooking the ocean. Chef Marcel Ravin is behind the light, seasonal dishes on the menu, with seafood at the heart of the offering. The grilled squid served up with mango and pineapple sambal and black rice is truly the perfect summer dish. The kitchen at Las Brisas also serves up a new 'floating breakfast' concept where the ultimate indulgent breakfast is served up on trays floating on the hotel's sandy-bottomed lagoon pool. Not the most practical way to eat, but a delicious spread, a photo opportunity and an unforgettable start to the day, nonetheless. montecarlosbm.com
Where Can We Go On Holiday In Europe?
What To Do In Monte-Carlo
While you're in the area you should check out the spa at Monte-Carlo Bay Hotel & Resort. The hotel has excellent facilities on offer, with an entire floor dedicated to wellness. At a time where indulgence and self-care is more valuable than ever, a facial in the skilled hands of the therapists at the plush Cinq Mondes spa is truly transformative. cinqmondes.com
Unwind on hot sunny days at the exclusive Monte-Carlo Beach Club (pictured, top), where membership comes at a premium but is included for guests at any of the hotels in the Monte-Carlo Société des Bains de Mer group's properties (aside from Monte-Carlo Bay). Choose between spots at the pool (perfect for families) or the sea deck and take regular dips in the pool or the sea to cool off, while sipping cocktails or iced coffees from the bar. montecarlosbm.com
STAY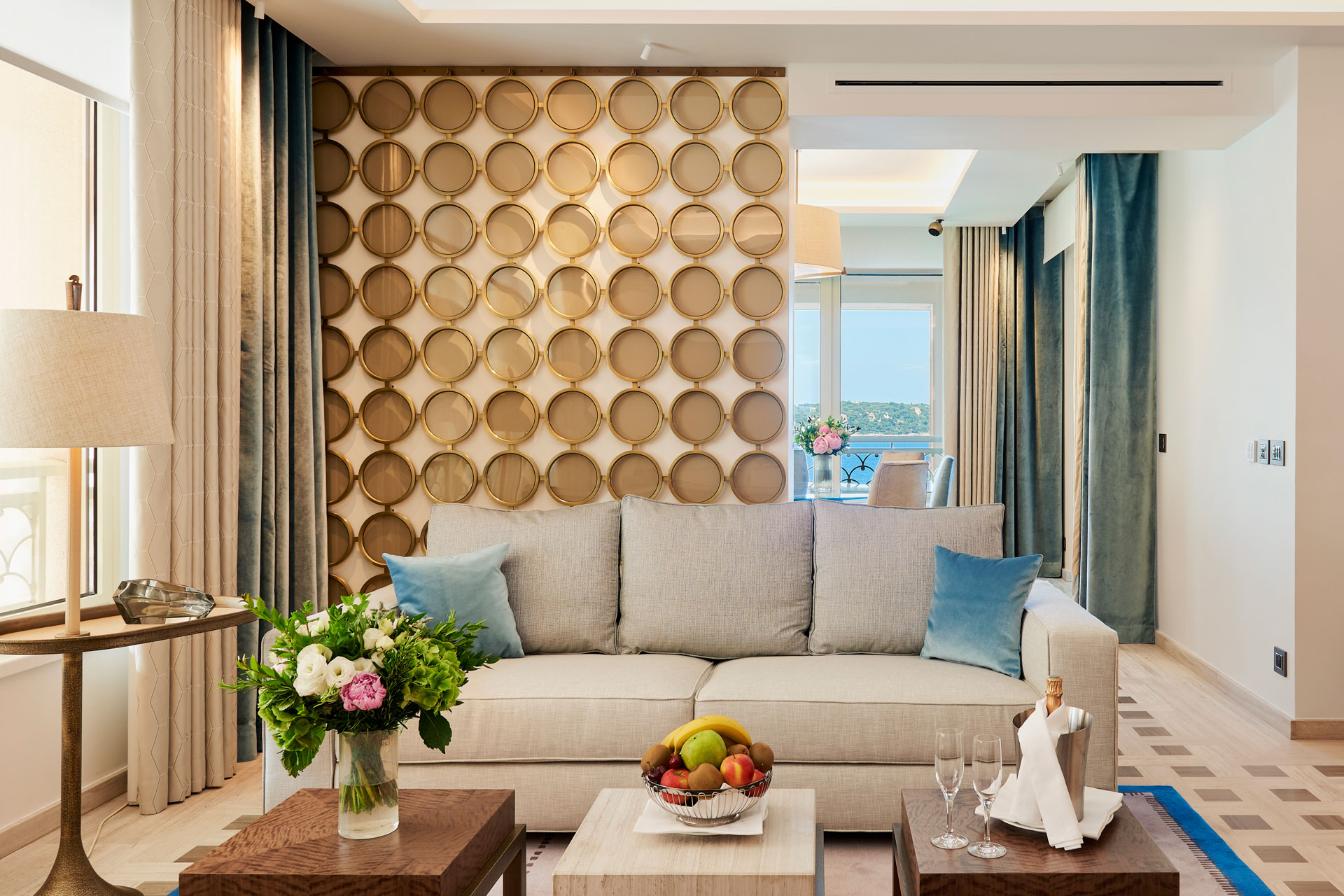 Check in to the brand new Suite 11 at Monte-Carlo Bay Hotel & Resort, sitting atop the hotel and accessible via a private elevator. With two bedrooms, spacious living areas, stunning views across the city and the sea and a dining area for up to 10 people, the suit can also connect to a duplex suite with a terrace if you're travelling with family in tow. Optional services include access to a butler, a chef for personalised dinners and private receptions in the suite, in-suite services (including yoga, private coach, spa, hair stylist), or in-suite service of signature dishes from the Blue Bay restaurant. montecarlosbm.com
BOOK
Suite 11 at Monte-Carlo Bay Hotel & Resort starts at £5,000 per night | Visit  montecarlosbm.com/en for more details