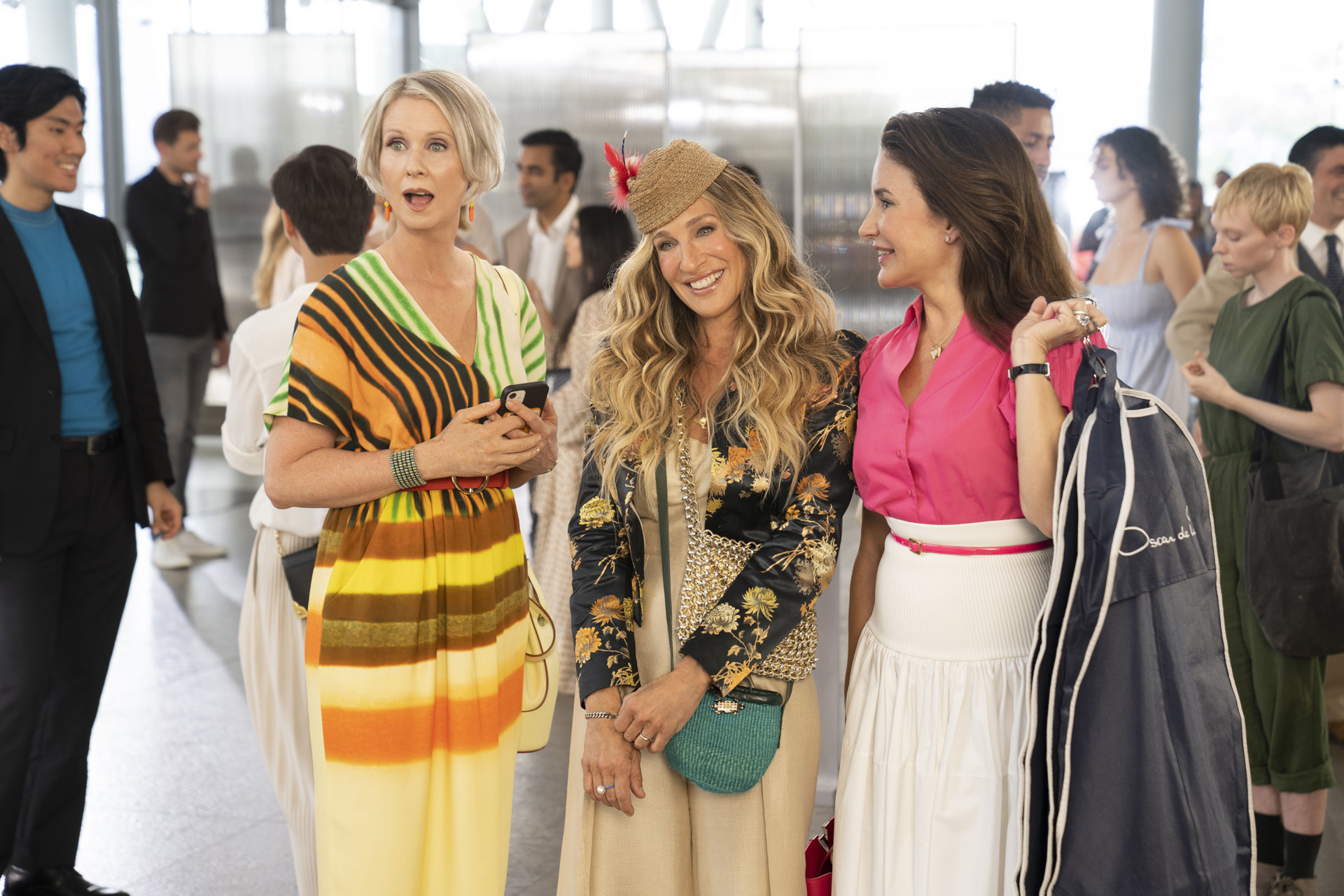 Where Was And Just Like That… Filmed? (& Can You Visit?)
Follow in the footsteps of Carrie and co.
The second season of the Sex and the City reboot, And Just Like That…, has just concluded – and now it has been renewed for a third season, too. But where was And Just Like That… filmed? From the chic boutiques of Madison Avenue to the charming brownstones of the West Village, each NYC street corner holds a piece of our beloved quartet's journey. Here are the top Sex and the City and And Just Like That… destinations to know.
Where Was And Just Like That… Filmed? (& Can You Visit?)
Picture this: a city that never sleeps, where dreams are crafted in the twinkling glow of neon lights, and love stories are etched into the heartbeat of its streets. As I sashay through the bustling avenues of this concrete jungle, I can't help but feel the energy surge through my Manolo-clad feet. Welcome to New York City, a sizzling playground for the daring, the dreamers, and the fashion-forward. At least, we're sure that's what Carrie Bradshaw would say…
Where Is And Just Like That… Filmed?
And Just Like That… is filmed in New York City, as well as being set there. However, some scenes were filmed on location in Paris for season one, episode 10.
Though Samantha (Kim Katrall) doesn't appear in the series, And Just Like That… does a good job of transporting us back to the Sex and the City days, following the Manhattan-based lives of Carrie, Charlotte and Miranda. The first season is set 11 years after the events of the Sex and the City 2 film; the friends are now navigating life in their 50s, with teenage children adding complications into the mix. Filming in public caused difficulties for the creators. With such high speculation about series one, the production is notorious for attempting to throw paparazzi off the plot scent, with (spoiler alert) Chris Noth, who plays Mr Big, arriving on set on the day the team filmed his character's funeral.
So, where is And Just Like That… filmed? It's worth noting that the series was filmed on location across New York City, meaning almost every scene you see on screen – especially those outside – are real places that you can visit. If you fancy a SATC themed holiday where you tread in the footsteps of Carrie and co, a trip to Manhattan will cut it. If you'd like to explore some of the most iconic filming locations, we've highlighted our top pics below, from famous apartments to bars with the best SATC vibes.
And Just Like That… Filming Locations
Carrie's Apartment
Loyal Carrie fans will be well aware that Carrie's apartment in And Just Like That… is the very same place used in Sex and the City: her Upper East Side abode (granted, she's living elsewhere when the first season begins, but she always find her way back here.). The apartment is actually located on 73rd Street, but the exterior is filmed at 66 Perry Street in the West Village – so it's somewhat of a collage. From the original series to the reboot, you'll notice some elevated touches, including new teal floral wallpaper and a wall-to-wall bookcase.
Charlotte's Apartment
It's over to the Upper East Side for Charlotte's apartment, which is filmed exactly where it is set: 930 Park Avenue. Again, it's the same apartment from Sex and the City – but, of course, there are some added residents now, in the form of Charlotte and husband Harry's children.
Miranda's Apartment
Miranda and Steve are reported to have taken the leap to Brooklyn and, while their neighbourhood is never specified, their apartment was fittingly filmed in the Prospect Heights neighbourhood.
Enid Frick's Apartment
You might recognise this one as another fictional magazine editor's home: Miranda Priestly in The Devil Wears Prada. In And Just Like That… it plays the home of Enid Frick, editor of Vogue and therefore Carrie's editor. The real house is located at 129 East 73rd Street, and was most recently listed for sale in May 2023 for a quaint $27,500,000.
Lyceum Theatre
149 West 45th Street, New York, NY 10036
When the gang goes to watch Lily's piano recital for the Manhattan School of Music, they're actually in the Lyceum Theatre, a beaux arts Broadway theatre in Midtown. The stunning exterior is not to be missed. The real school is located in Morningside Heights.
Bethesda Terrace
Central Park, New York, NY 10024
And Just Like That… frequently takes to Central Park – New York's vast park smack bang in the middle of Manhattan. At 843 acres, it's a hefty filming location to tackle. Skip to Bethesda Terrace for an iconic And Just Like That… filming location seen in season one, episode three. Here you'll find a picturesque fountain and the Loeb Boathouse, which stars in the original series. Rent a rowing boat to really feel like the main character.
Poppi
20 East 69th Street, New York, NY 10021
Fancy grabbing (and spilling) tea Carrie Bradshaw style? Visit Poppi, a chic coffee shop just off Central Park that features in season two, episode four. Come evening, it's cocktails time. poppi.nyc
KYU NYC
324 Lafayette Street, New York, NY 10012
If Asian food is more your speed, try KYU's NYC branch, where you'll find wood-fired barbeque cuisine amid a moody atmosphere – perfect for catching up with friends, like Carrie and Seema do in season two, episode two. kyurestaurants.com
The Bar at the Baccarat Hotel
28 West 53rd Street, New York, NY 10019
In the fifth episode of the second season, Seema takes Carrie and Nya to an upmarket hotel bar – which is, in reality, The Bar at the Baccarat Hotel. Visit this one for the utmost in glamorous Manhattan vibes: think glittering chandeliers, shiny chequered floor, and wood panelled walls. But expect to pay a premium on the cocktails for the pleasure. baccarathotels.com 
WATCH
Tune into And Just Like That… on Sky Comedy, or catch up on NOW.