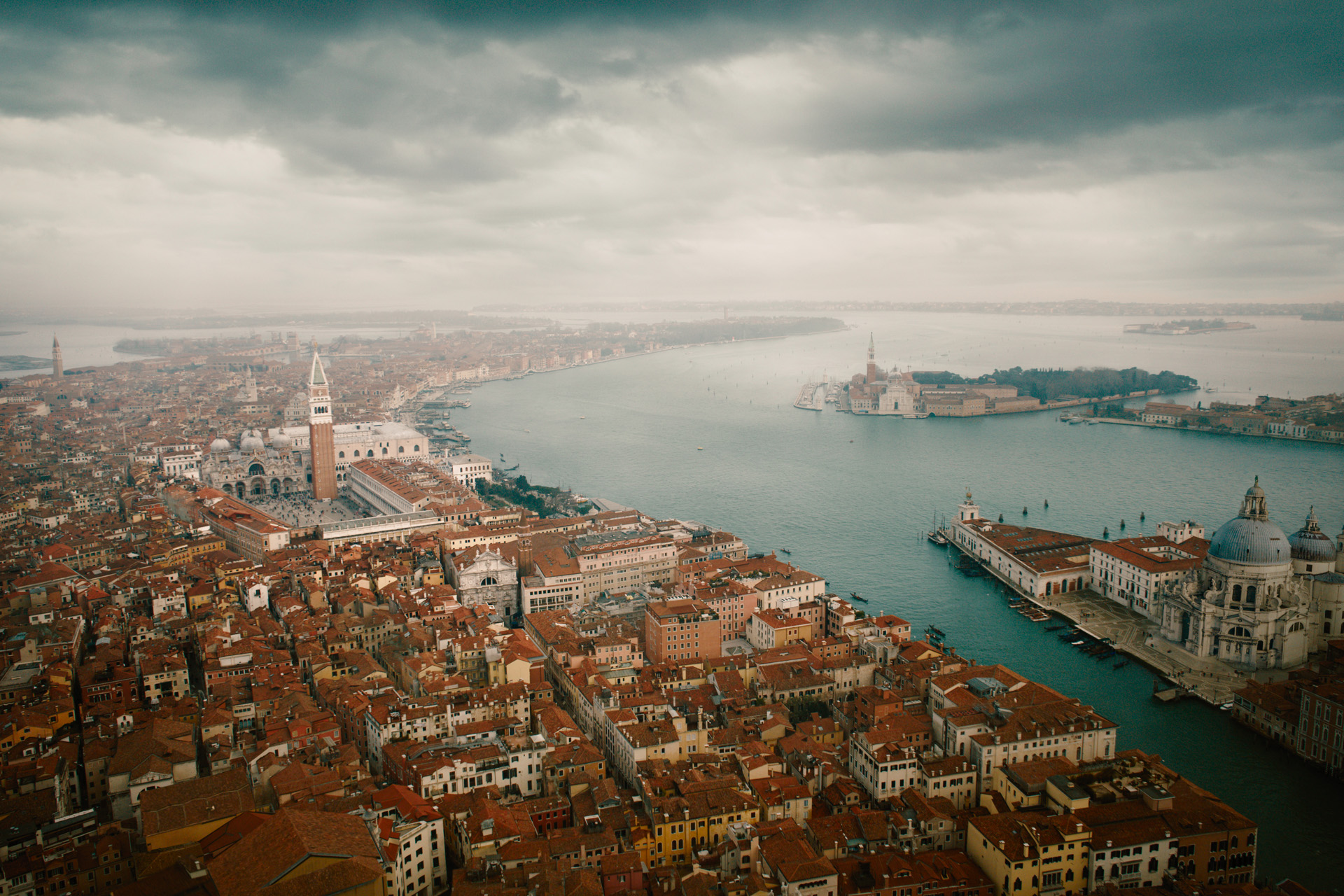 Where Was A Haunting in Venice Filmed? (& Can You Visit?)
Spoiler: the clue is in the name
Barbenheimer may have passed, but an incredible year of cinemas pushes on. Aside from the chatter bubbling out of the Venice Film Festival, the film on everyone's lips is A Haunting in Venice, Kenneth Branagh's third – and, reportedly, best – Agatha Christie/Poirot flick after Murder on the Orient Express (2017) and Death on the Nile (2022). Landing in cinemas on 15 September, where was A Haunting in Venice filmed? And can you visit? Yes, indeed…
Where Was A Haunting in Venice Filmed? (& Can You Visit?)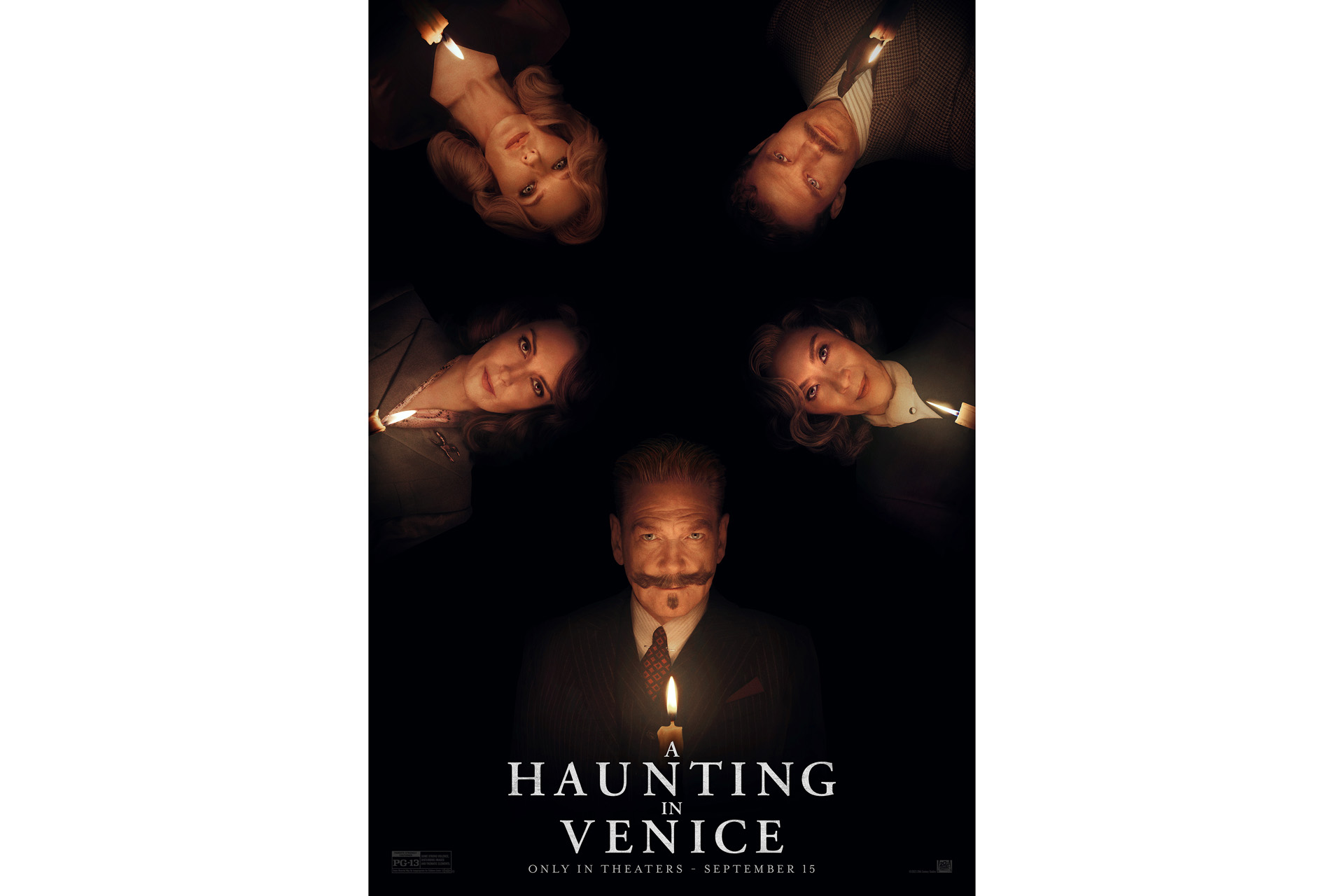 Where Was A Haunting in Venice Filmed?
A Haunting in Venice was filmed in Venice, Italy and Pinewood Studios in Buckinghamshire, near London. 
Because Poirot's life in Venice is core to the plot (and the film's title), rather than craft the film with scene-setting shots of Venice mixed with the actors situated elsewhere, A Haunting in Venice was filmed on location in the titular city and supplemented with studio work at Pinewood. Production fittingly started on 31 October 2022; the film is based on Agatha Christie's novel, Hallowe'en Party (1969), and takes place on Halloween.
Described as a 'supernatural thriller', Branagh will reprise his role as a retired Hercule Poirot living in post-WW2 Venice, who one day attends a séance at a decaying and apparently haunted palazzo. Of course, events spiral and someone dies, and Poirot is left to piece together the truth behind the matter.
'This is a fantastic development of the character Hercule Poirot, as well as the Agatha Christie franchise,' Branagh said in a statement. 'Based on a complex, little-known tale of mystery set at Halloween in a pictorially ravishing city, it is an amazing opportunity for us, as filmmakers, and we are relishing the chance to deliver something truly spine-chilling for our loyal movie audiences.'
He will be joined by an ensemble cast of Jamie Dornan, Tina Fey, Michelle Yeoh, Jude Hill, Kelly Reilly, Emma Laird and more. Watch the spooky trailer below.
A Haunting in Venice Filming Locations
Here are the 'pictorially ravishing' filming locations you can expect to see in A Haunting in Venice.
Laguna Veneta
The Venetian Lagoon is the enclosed Italian bay that the city of Venice sits in, alongside a few smaller islands. If you visit Venice, you'll probably ride a boat across the lagoon. You can see the city in all its old world splendour from this vantage point – which is probably why the filmmakers use shots of the lagoon to set the scene in Venice.
Venice Canals
Venice is known worldwide for its intricate system of winding canals that twist and turn through the city's narrow streets and squares – so it makes sense that A Haunting in Venice would feature them. There are approximately 150 canals in Venice, ranging from tiny 'side canals' to the busy Grand Canal running through the city's centre. You'll spot many in A Haunting in Venice, including the Rio di Palazzo (also known as the Rio della Canonica), which separates the Castello and San Marco sestieri. It is famously crossed by the Bridge of Sighs.
Santa Maria dei Miracoli
This church sits in the Cannaregio sestiere (meaning 'district) of Venice, and is one of the best remaining examples of Venetian renaissance architecture with its pilasters, semicircular top and use of coloured marble (it is also known as 'the marble church'). Tours are cheap and easy to book at chorusvenezia.org 
Campo San Giacomo dell'Orio
Another church, this time in the Santa Croce sestiere, the Campo San Giacomo dell'Orio is a simpler structure dating back to 1225. 
Palazzo Pisani a Santo Stefano
Once owned by the prominent Pisani family, this baroque palace faces the Campo Santo Stefano square. It's also home to the Benedetto Marcello Conservatory, which dates back to 1876.
Scala Contarini del Bovolo
This unique spiral staircase dates back to the late 15th century, part of the Palazzo Contarini del Bovolo sitting in the San Marco sestiere. With 'del Bovolo' translating to 'of the snail', the tight spiral shape consists of 80 steps; climb them for a priceless view of Venice. (Well, we say priceless. It'll actually set you back about £7 per ticket to go up. gioiellinascostidivenezia.it)
Palazzo Malipiero
Situated in the San Samuele square on the Grand Canal, this Venetian Byzantine style palace has a beautiful Italian garden with canal views, and is located at the crossroads of the city's cultural and artistic areas. Once home to senator Alvise Gasparo Malipiero who significantly impacted Casanova's life, not only can you visit this Venice landmark, but you can book in to spend the night here, too.
A Haunting in Venice arrives in cinemas on 15 September 2023.