Your guide to a weekend in Russia's historic city, St Petersburg.
Russia's 18th-century Emperor Peter the Great created the city. From swamp land he transformed the town on the River Neva into the most glittering capital of Europe. It is no coincidence the streets feel Parisian, a regular uniform grid of classical architecture – Peter wanted the city to look and act like its European neighbours. Fortunately, his copy project was not altogether successful. Amid the neat rooftops of grey slate, candy-colour striped bulbous domes peek above the uniform regal skyline, while the city squares span breathtaking dimensions never seen in Europe. This is unmistakably Russia.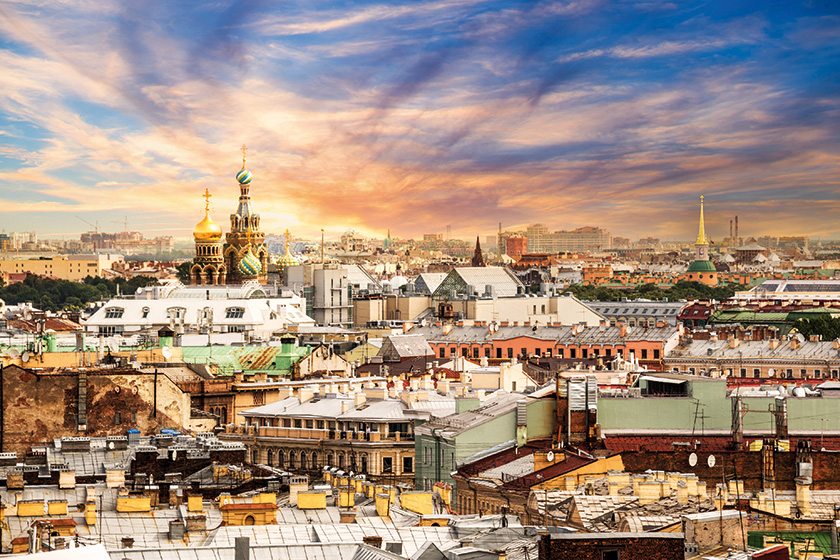 Stay
Boasting two of the best restaurants in the city, The Belmond Grand Hotel Europe is a gorgeous blend of modern design and grand Belle Époque architecture, of contemporary international food and traditional Russian cuisine. Tchaikovsky honeymooned here (shame about the disastrous marriage), Fyodor Dostoevsky often stayed in its grandest rooms writing parts of Crime and Punishment. Today, the traditional link with art and music continues. The candlelit art nouveau restaurant hosts ballet and opera on a little stage during dinner, and breakfast is a spread of international foods as well as Black Sea caviar and Russian river salmon. This hotel is large, so capacious and generous in proportions, variations in style happily absorb into a cavalcade of design, each aimed at celebrating the ages and trends that became part of European culture forever.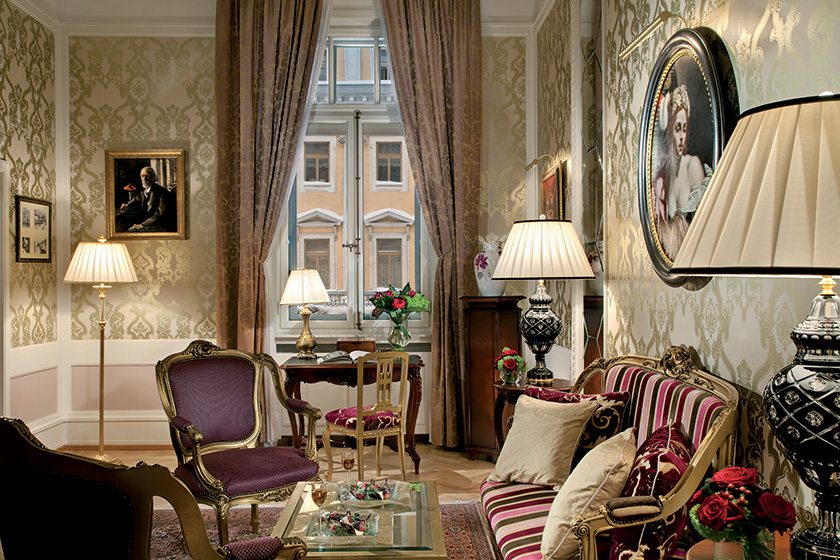 See
The cultural inspiration and texture of the city is most clear from the river – the way the city is sliced into islands by rivers could almost pass you by if you stay on dry land. Gliding down St Petersburg's canals is like architectural time travel. Eighteenth and 19th century canary yellow or azure blue façades or solemn cream stone transform the traveller into an extra in a series of period films. The canals eventually give way to the vast, choppy River Neva, which offers dazzlingly grand views of the city.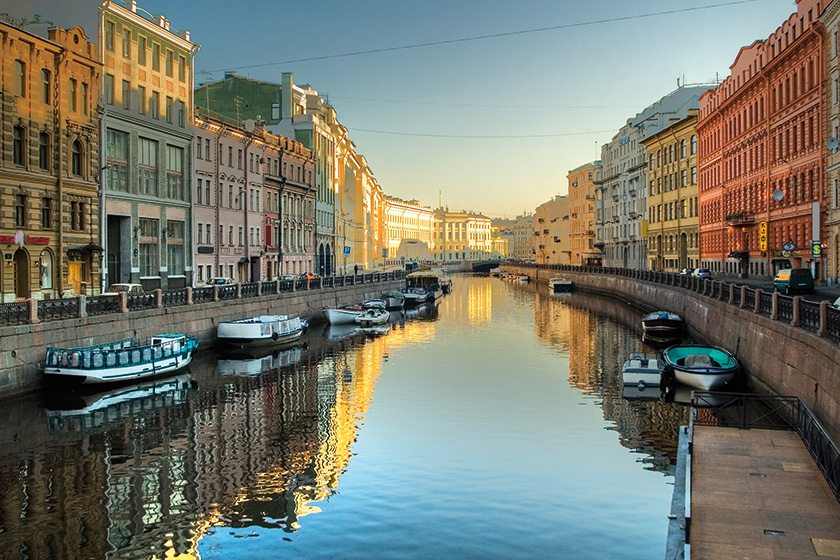 Visit
For exquisite imperial opulence, make for the Fabergé Museum (fabergemuseum.ru), a neoclassical palace, where the famous jewelled eggs are displayed. In 1885, Tsar Alexander III received the first of these extravagant eggs containing tiny model chickens or miniature portraits inside. They fast became a tradition in the royal family when Fabergé was appointed as an official goldsmith. The museum's collection of belt buckles and snuff boxes are little known but offer an interesting insight into the beautiful contents of a 19th-century Boyar's pocket.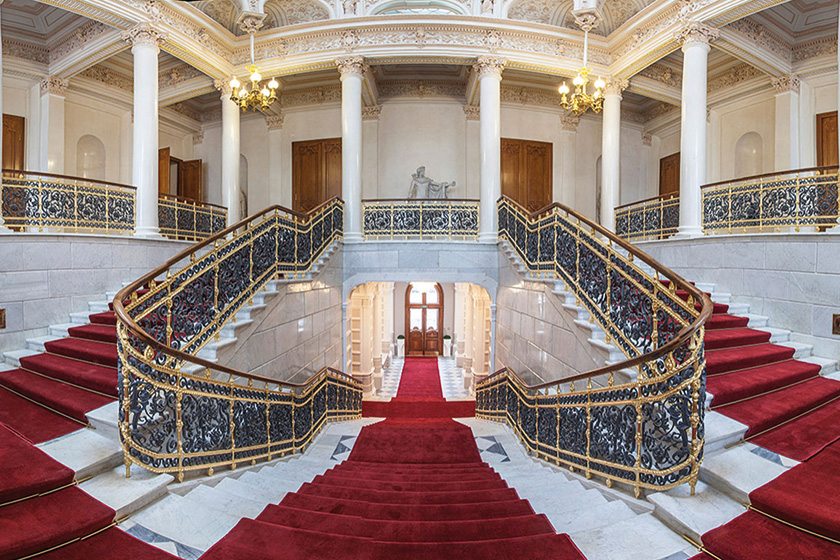 For more regal extravagance head to The Winter Palace. Room after room is a masterpiece of gold, mirrors and marble. Outside, the formal gardens are free to Russians and as such still feel very busy despite the acres of tree-lined walkways. The Hermitage Museum (hermitagemuseum.org) is an expansive and detailed portfolio of international art. From 15th-century Middle Eastern armory to impressionist works and religious pieces, like the masterpiece The Apostles Peter and Paul by El Greco, this former royal residence has got it all.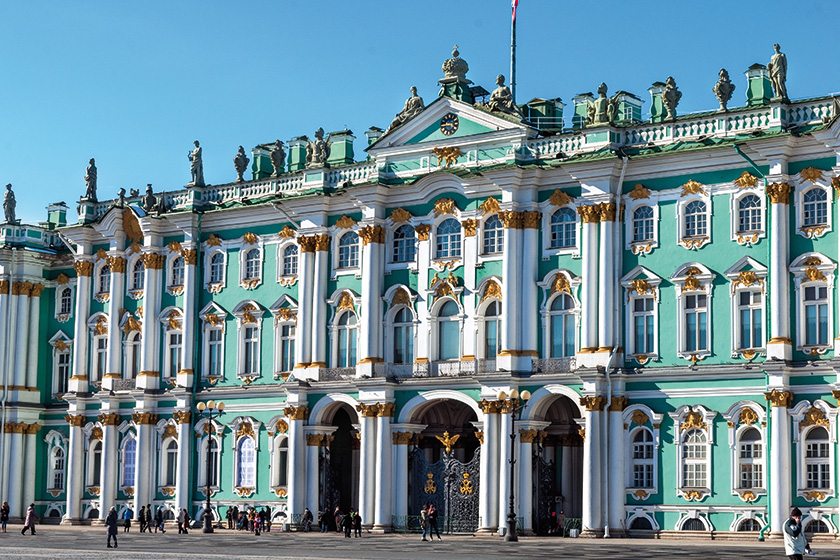 Built by Tsar Alexander III in memory of his assassinated father, The Church of the Saviour on Spilled Blood is decorated from floor to ceiling with intricate mosaics about biblical stories. Even for ardent atheists, the intricate patterns and scale are truly breathtaking.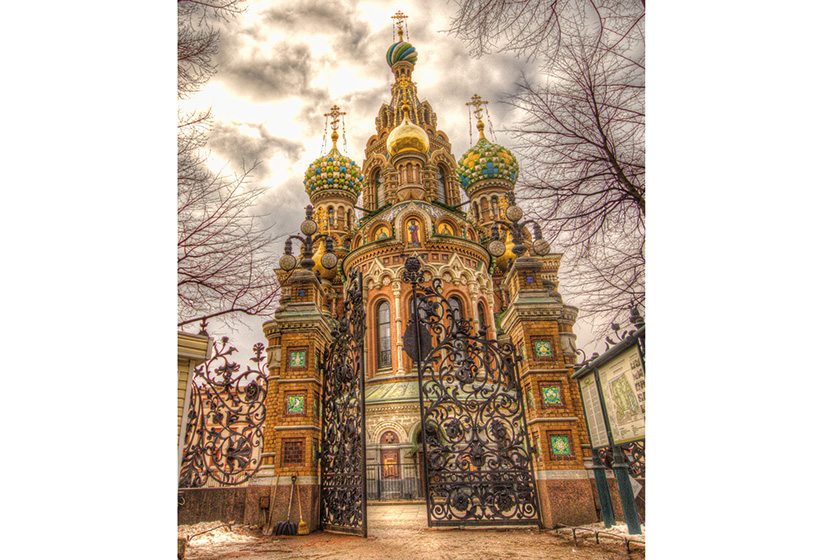 Eat
Russian food starts with borscht, the most popular soup. Only bettered by solyanka, an even heartier broth. On menus everywhere it keeps out the cold. Keeping warm on chilly Russian streets ensures you find street food 'inside'. Try going Dutch with typical kapsalon at Kartoffel's Gibrami café (Gorokhovaya 12). Vegetarians are surprisingly well catered for with courgette and aubergine dishes. Falafel teamed with local shawarma spiced with cumin or bilberry sauce come ready to go (park on hand for consumption) at Pita's budget eatery perched on the fourth floor of CC Galereya, Gorokhovaya 32. The Petrograd side of the city is now host to Chekov, an upscale restaurant named after the famous playwright. While musicians play Chopin, choose from classic blinis with caviar, pickled porcini and jellied oxtails and pig's feet. Faint of heart? Shots of pine-infused vodka help you to get into the spirit of the Russian high life.
Buy
Matryoshka nesting dolls and caviar are a must, but what else? The city was the chicest place to buy porcelain in the 18th century and one of its many ceramic companies The Imperial Porcelain Factory is still in production having reverted from its Soviet name. Pick from opulent pre-revolutionary, soviet or modern tea and dinner sets and adjust your diet accordingly. If only for its twirled oak carvings and enormous palm tree, Yeliseev's Food Hall on the Nevsky Prospect is a grand shop of wonders. Filled with caviar, cream cakes and macarons worthy of a tsar, it is like a working museum. Don't miss the wildly controversial miniature chocolate busts of Stalin.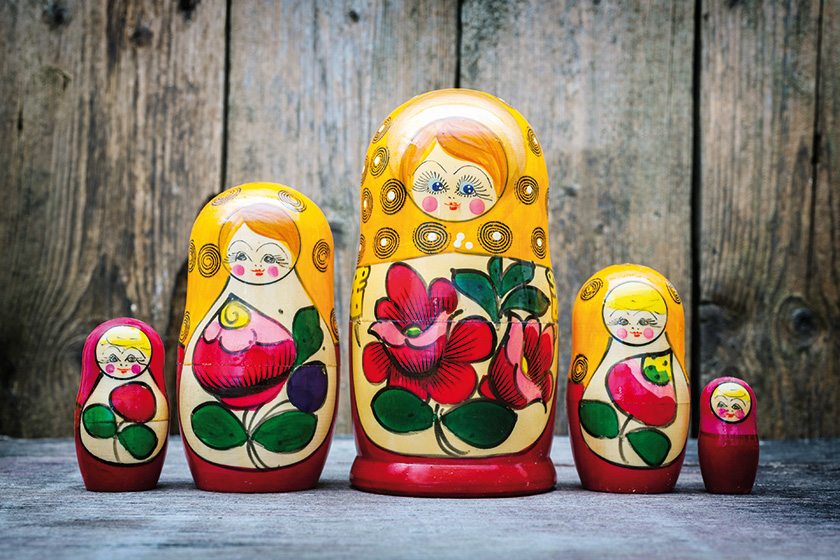 Live like a local: The metro is still the most elegant and ambitiously artistic in the world. From Avtovo's classical ballroom vision to modern Soviet brutalist art, it is well worth a ride around for they embody the spirit of a defiant nation.
Whatever you do: Avoid talking politics, there is too much contention for any contrary remarks to go down well and old enmities die hard.
Book it: Cox & Kings offers a four-night stay at the Belmond Grand Hotel Europe priced from £575 per person including British Airways flights, transfers and accommodation with breakfast daily.
READ MORE: The best hotel rooms with a view
READ MORE: How to get the most out of beautiful Iceland
---