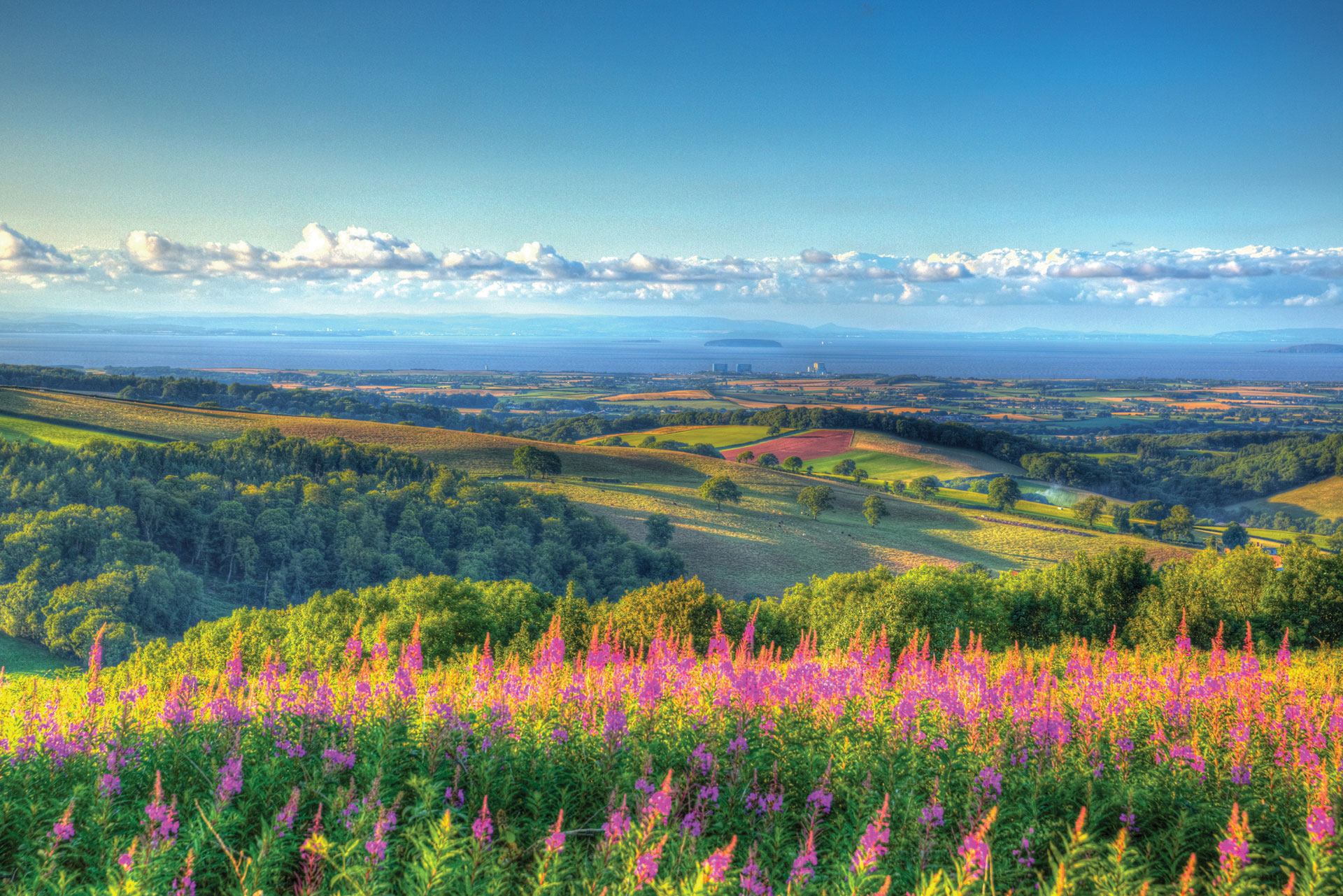 Let's Move To Taunton Vale
---
Discover unspoilt villages and Georgian architecture
Anna Tyzack explores an unspoilt nook of the West Country.
The Vale of Taunton in Somerset has long been a destination for the hunting, shooting and fishing brigade. This is West Country proper with endless bridleways and footpaths, unspoilt villages and black starry night skies; it's the doorstep to the Quantock and Brendon Hills, and Exmoor National Park.
Increasingly, however, Taunton is catching the imagination of London leavers who might previously have headed to the Home Counties. 'I have always thought Taunton to be very underrated and it's no surprise that people are finally coming round to viewing it as the place to move to,' confirms Robin Gould, director of buying agency Prime Purchase.
The town is a three-hour drive from London, yet its fast train line – just one hour 45 minutes from Paddington – makes it a plausible bet for the post-Covid breed of office worker who only needs to be at his or her desk in the capital a couple of times a week.
'It's a very reasonable journey considering many of our buyers are not planning to do a five-day commute moving forward,' says Brian Bishop, of Jackson-Stops' Taunton branch. 'We've certainly seen a spike in buyers from London moving to Taunton this year in pursuit of an idyllic country lifestyle.'
While the town doesn't have a Cotswolds-style picturesque centre, it does have some gracious Georgian architecture, a plentiful range of useful independent shops and a theatre, polo ground, racecourse and the Somerset County Cricket Ground.
'The majestic spire of St Mary Magdalene church set against the backdrop of the beautiful Quantock Hills is still one of the most picturesque West Country townscapes,' says buying agent Gideon Sumption of Stacks Property Search. It's also a midway point between London and coastal Cornwall, which heightens the appeal, adds Jo Henry, West Country specialist at Jess Simpson Property Search.
And it's not just City wealth that is making its way to this part of the West Country: Henry says the area has been recognised as a place where various businesses can thrive. 'Taunton is becoming trendier – you only need to look at the number of artisan food outlets, boutique retailers and regular independent street markets to see this,' she says.
Indeed, Alice Temperley's new landmark HQ in nearby Ilminster is evidence that the creative march is moving westward, while there are rumours of a possible Tesla Gigafactory site in neighbouring Bridgewater.
For a relatively small town, Taunton has a rich supply of good schools, including sought-after independents Taunton School, King's College and Queen's College, which all offer private co-education from nursery to age 18. Millfield, Wellington School and Blundell's are also within easy reach. Meanwhile, Castle School is a well-regarded state option, recently Ofsted-rated 'outstanding', and there are numerous highly-regarded primary schools in the surrounding villages.
A wealth of roomy family houses can be found within easy reach of these schools, on leafy streets amid large gardens, while Taunton Vale is a well-stocked hunting ground of charming farmhouses and majestic rectories, according to Gould. Property values here are still reasonably unaffected by the recent London exodus and therefore offer relative value for money, he says.
Jackson-Stops is seeing demand for elegant Georgian houses overlooking Vivary Park in Taunton South Side as well as homes in the surrounding villages of Kingston St Mary's, Milverton and Wiveliscombe, which have great primary schools and picturesque surroundings.
'One of the prettiest Georgian houses on the outskirts of town is coming to the market in spring, with 15 acres, a pool, stables and tennis court, and will be a bellwether for the post- lockdown market,' adds Sumption.
A five-bedroom, edge-of-village house with a few acres currently costs up to a million, while rectories with paddocks and pools cost upwards of £1.5m and more substantial country houses can sell for as much as £5m.
It was the affordable house prices and fresh air that drew Becky Humphries, a surgeon, and her solicitor husband, John, to the area last year. They were living in east London with their two young children, but when a job came up at Taunton's Musgrove Park Hospital, Becky began researching the local property market. 'I was astonished to see that for the price of our house in London we could buy a farmhouse and eight acres, ten minutes from Taunton,' she says. 'We made the move during the Easter holidays and haven't looked back.'
At weekends the Humphries go to Exmoor or walk in the Quantock Hills, England's first designated Area of Outstanding Natural Beauty. 'I always imagined we'd be a London family but we all feel happier and more relaxed here,' Becky explains. 'My daughters have taken up riding, they do an afternoon of forest school every week and I've got myself a mountain bike. We definitely get a lot more vitamin D.'
While Taunton is still largely under the radar, several families Becky and John have met through school and work have also moved from the capital. 'It's more cosmopolitan than we were expecting; I haven't felt any need to rush back to London for a night out,' says Becky. 'We spend less but have a much richer life – Somerset seems to suit us.'
Featured Image: Getty Images 
DISCOVER MORE: