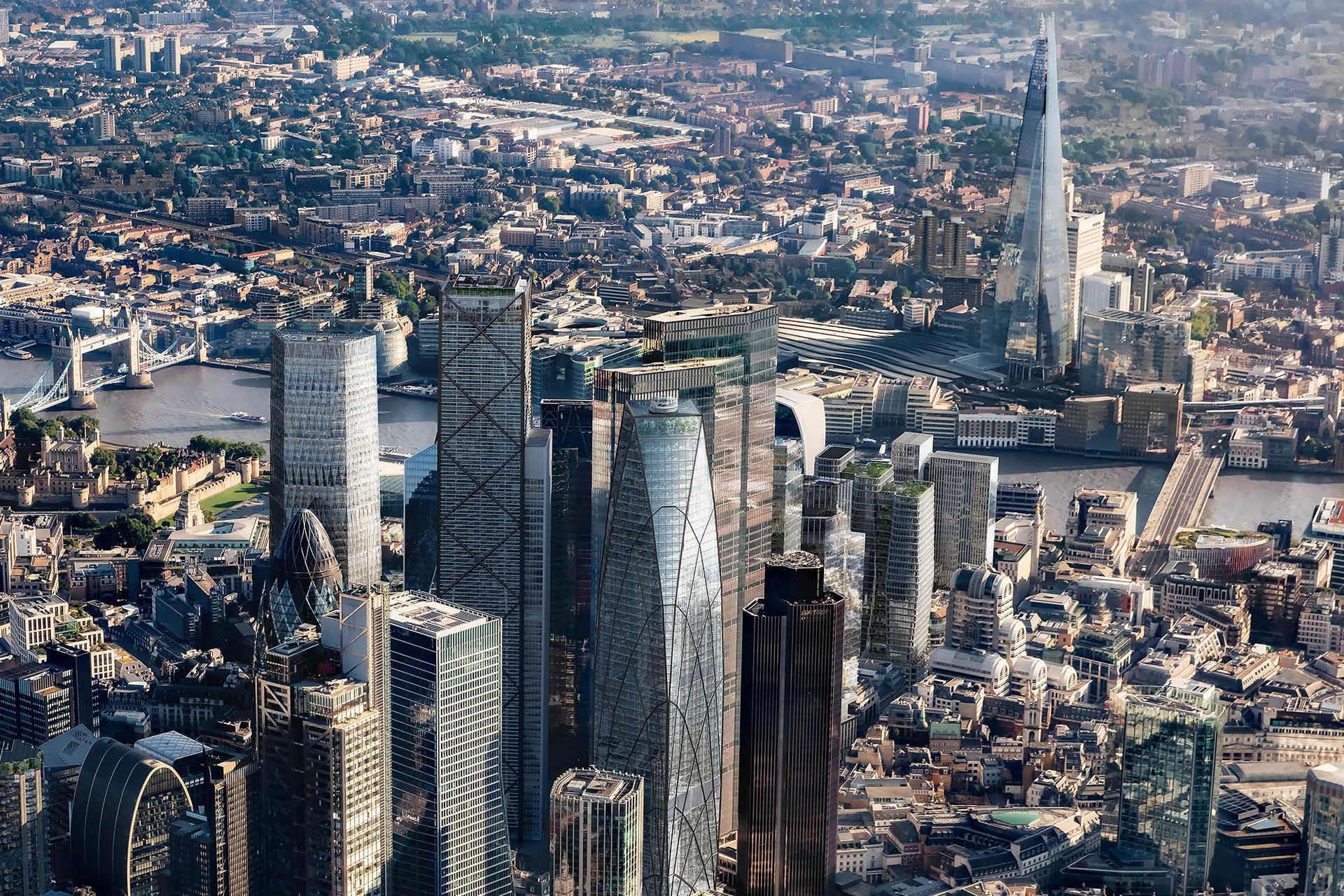 London Could Be Getting A Brand New Skyscraper
Everything we know so far about 55 Bishopsgate, London's newest skyscraper
London has its fair share of glinting skyscrapers (and accompanying rooftop gardens and bars), but it may soon have even more: plans have been approved for 55 Bishopsgate, a shiny new office building featuring a public rooftop and an external viewing platform. Once complete, it could be the third-tallest building in the capital – and we've got all the details.
London Could Be Getting A Brand New Skyscraper
Until recently, 55 Bishopsgate was just an idea: the possibility of a brand new silhouette on the London skyline. On Friday 21 July, however, planning permission was granted by the City of London, and the scheme can now be set in motion.
What is 55 Bishopsgate?
The 55 Bishopsgate scheme encompasses a 63-storey and 22-storey development offering 103,000 square metres of office space as well as a free public rooftop with a biodiverse garden area. It would also boast an external platform at the summit, providing an enviable location from which to take in some spectacular city views. Bishopsgate itself is a stone's throw from the Gherkin and the Walkie Talkie.
Additional space at ground level would be accessible 24 hours a day, seven days a week, creating opportunities to host events, pop-ups and art installations. Further public areas have been proposed for the second and third floors of the development, including an auditorium and a variety of meeting rooms.
When Will 55 Bishopsgate Open?
If plans go ahead, work on 55 Bishopsgate could begin as early as 2024, and the development is expected to be completed by 2029. At 284 metres tall, it would become the third tallest building in London and one of the tallest buildings in Europe. 
The development will operate within the City Corporation's Climate Action Strategy, meaning that urban landscaping features and high-efficiency renewable energy technology will be factored into its design.
It may be a while until this towering skyscraper becomes a reality, but if it all goes ahead, it looks like it'll be worth the wait.