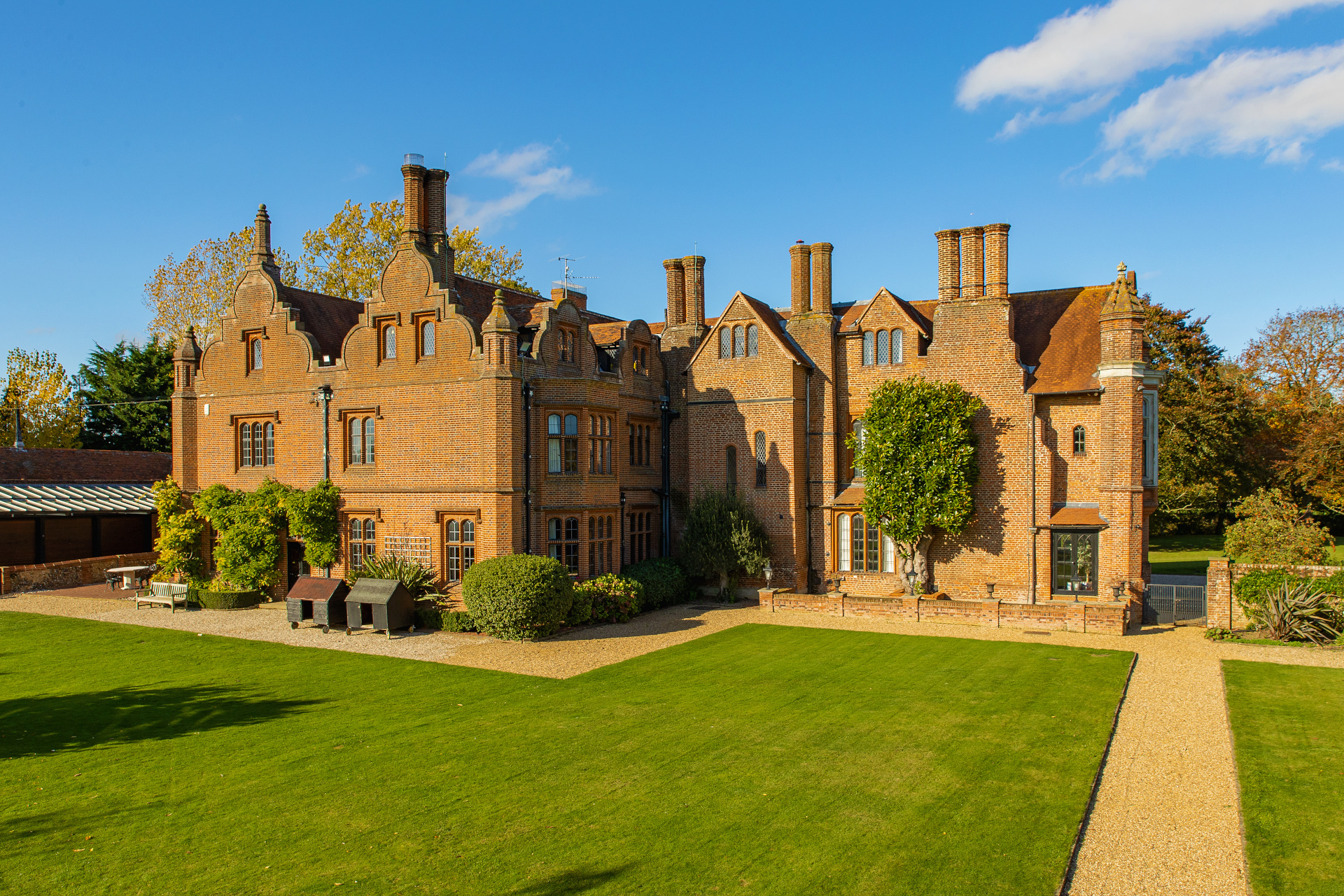 Catherine Parr's Former Family Home is Up for Sale
Divorced, Beheaded, Reside
Stansted Hall has been home to a plethora of notable people from English history, from Earls to politicians. But perhaps its most famous occupant was Catherine Parr: the sixth and final wife of Henry VIII, the last name in the famous rhyme, the 'survivor'. So, for those who like their homes to come with a side of history, you're in luck. Catherine Parr's family home is now on the market with Savills for £6,500,000.
Catherine Parr's Former Family Home is Up for Sale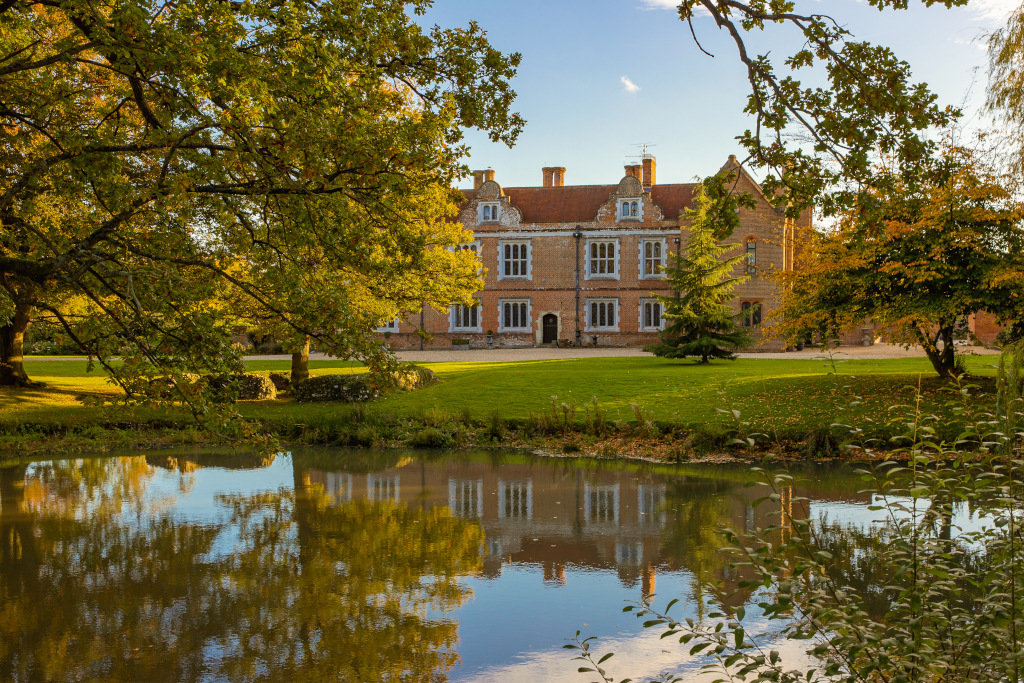 You'll find this imposing Tudor property at the end of a long and meandering driveway. Surrounded by a moat, and complete with buttresses, copious chimneys and a 16th century red brick tower, you'll be transported back in time to the days of yore.
Nestled in the Essex countryside, this grand Tudor home sits within 45 acres its own land, comprising pretty gardens, avenues of trees, paddocks, outbuildings and a listed barn. Spend your days galloping around, ambling down the avenues or reading next to the lake (or even taking a dip if you dare); and when the evening begins to roll in, grab some rosé and settle in for an evening of alfresco drinks.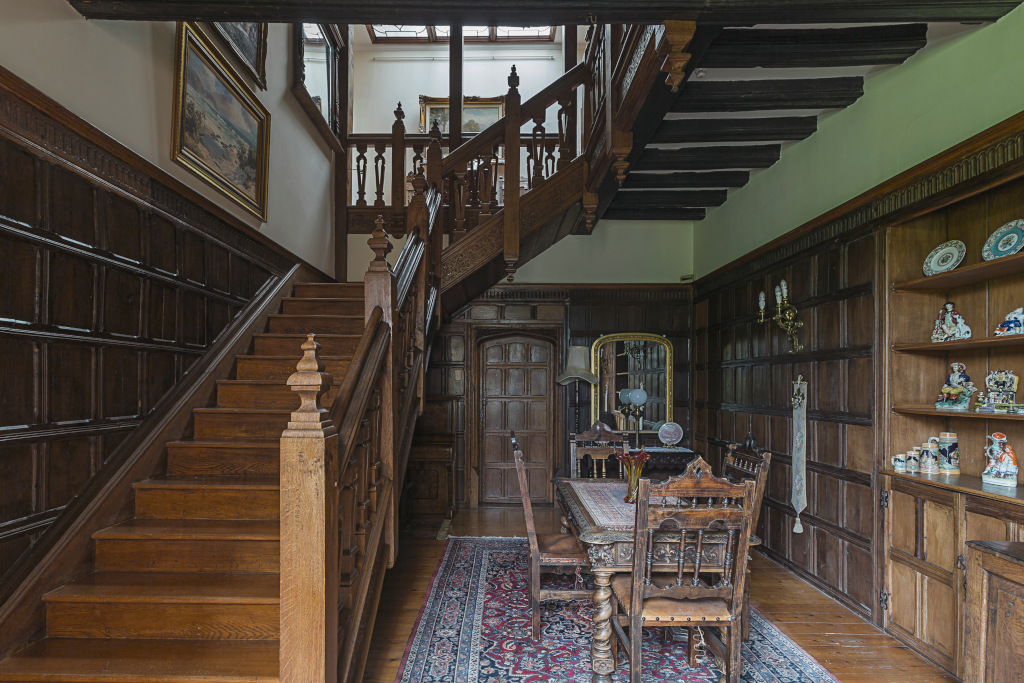 Not that you'll want to stay outside all the time; this property is seriously impressive. The whole house is characterised by a dark wood, giving the property an imposing and grand feel: it panels the walls, lines the stairs and has been matched accordingly with the furniture. Spot the seriously old-style beds in the bedrooms, the pretty hanging chandeliers and the Tudor rose-style ceiling cornicing.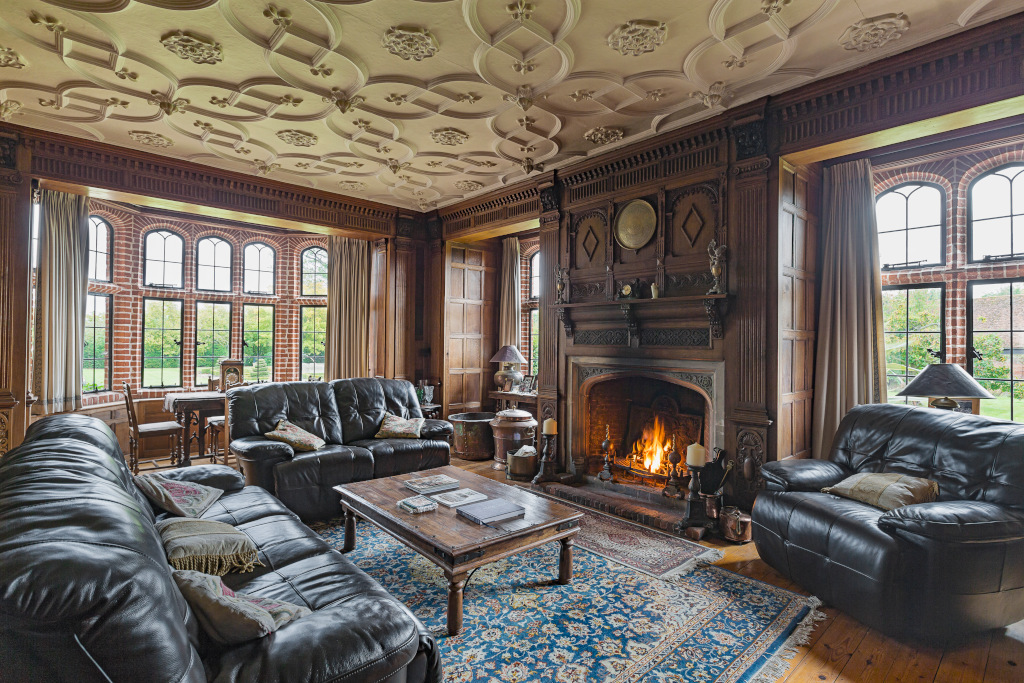 While traditional interiors is the signature feature, there are plenty of modern comforts to keep you entertained. Watch the latest Netflix series or blockbuster film in the cinema room, cosy up with a good book in the library, or head outside to the heated swimming pool, complete with pool house, terrace and pizza oven. And what's dreamier than a day of good weather, a heated pool and plentiful pizza?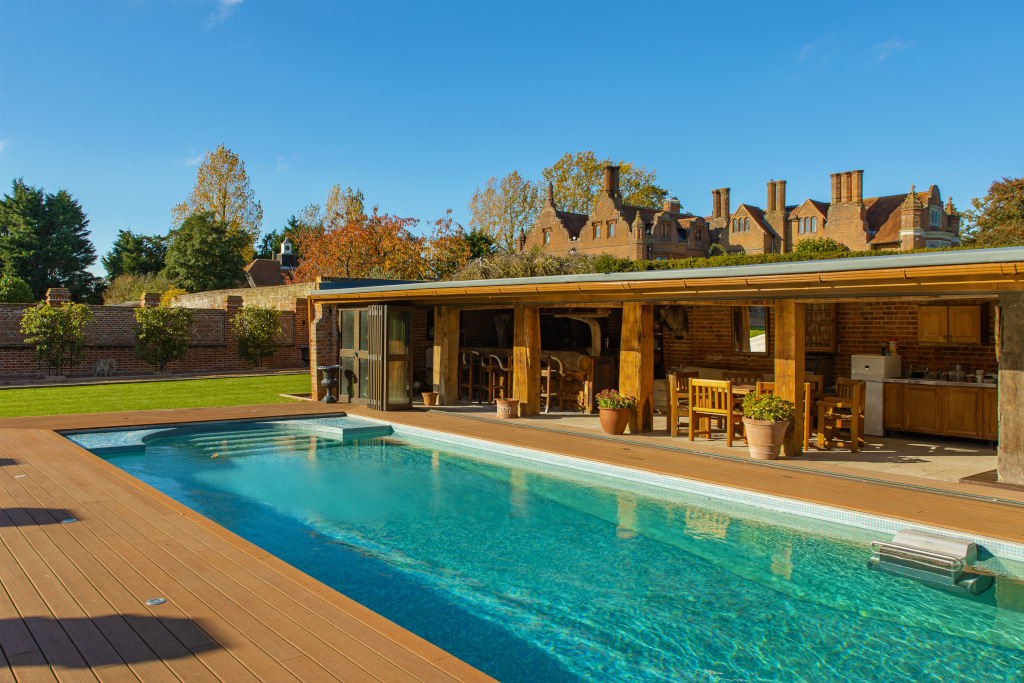 The Best Properties With Swimming Pools On The Market Now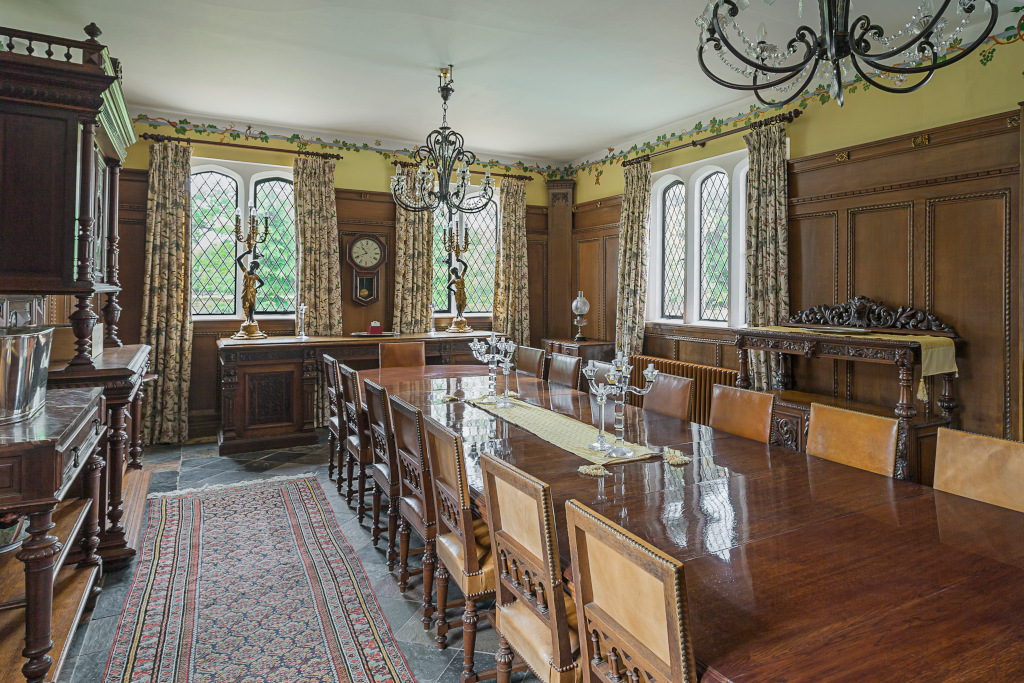 10 Of the Best Properties For Entertainment On the Market Now
If you're keen to host an inside do, this property can certainly accommodate. With its lavish grandeur and endless space, you can easily imagine it being frequented by glamorous guests throughout history. Host welcome drinks in the grand drawing room before heading to the dining room for a deluxe dinner party. Plus, with plenty of space for wine in the cellar below, you can easily emulate Henry VIII's raucous parties. And if your guests fancy partying till the early dawn, they'll have the choice of 13 bedrooms to stay in.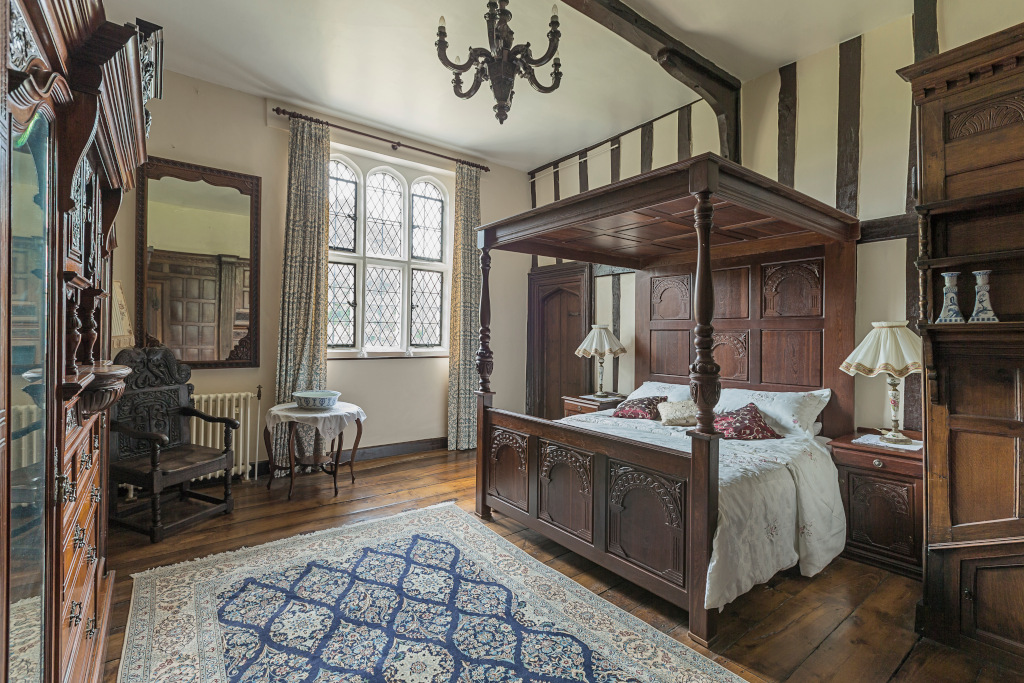 This property is grand, imposing and distinctive. Characterised by wood and traditional interiors, grand and well-proportioned rooms, and plentiful space to both escape and entertain – it's ideal for anyone who likes their home bursting with period charm and a rich history.
Available through Savills for £6,500,000
READ MORE: This Cool Converted Water Mill Property is Up for Sale / 10 of the Best Historical Properties on the Market / This Godfather III Property Is Up For Sale