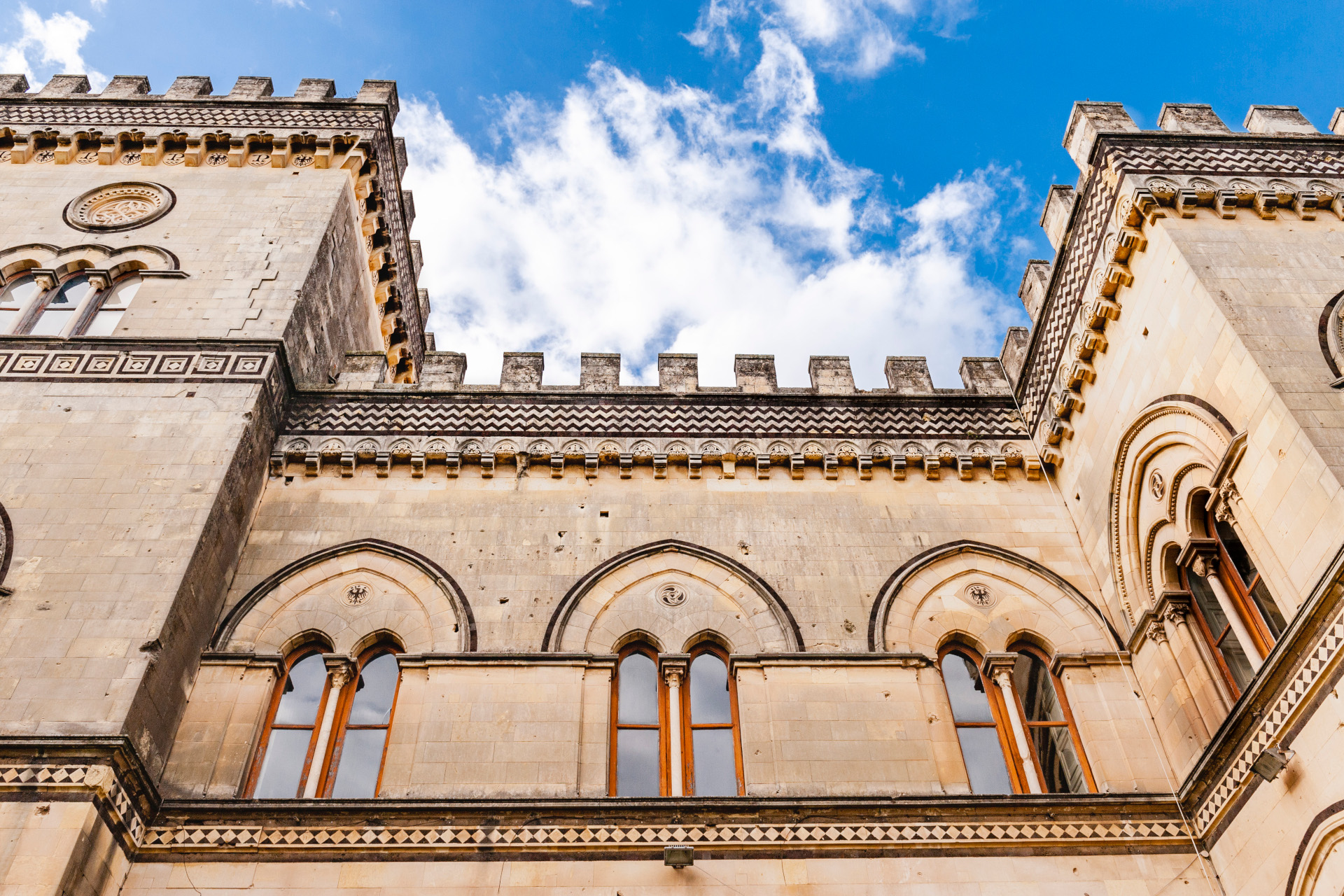 This Godfather III Property Is Up For Sale
---
Time to make Sotheby's an offer it can't refuse
This property is on the market via Sotheby's International Realty for €6,000,000 and has an interesting cinematic history. Most notably it was featured in Francis Ford Coppola's The Godfather III, starring Al Pacino and – for more niche Italian film buffs – Mauro Bolognini's That Splendid November. It's time to make Sotheby's an offer it can't refuse…
This Dreamy Italian Lakeside Villa Is Up For Sale
This Godfather III Property Is Up For Sale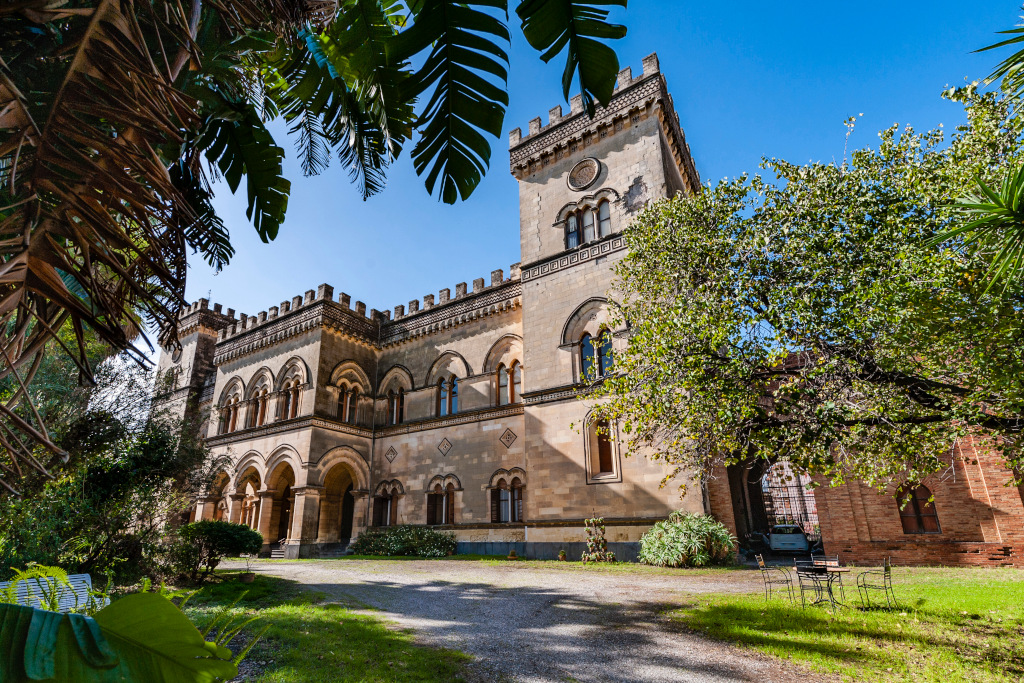 This imposing castle sits tucked behind iron gates, in a bustling corner of Sicily. Situated on the southern slopes of Etna, it's just a stone's throw from the Ionian coast and the cultural amenities of Acireale, while Catania airport is a half hour drive away.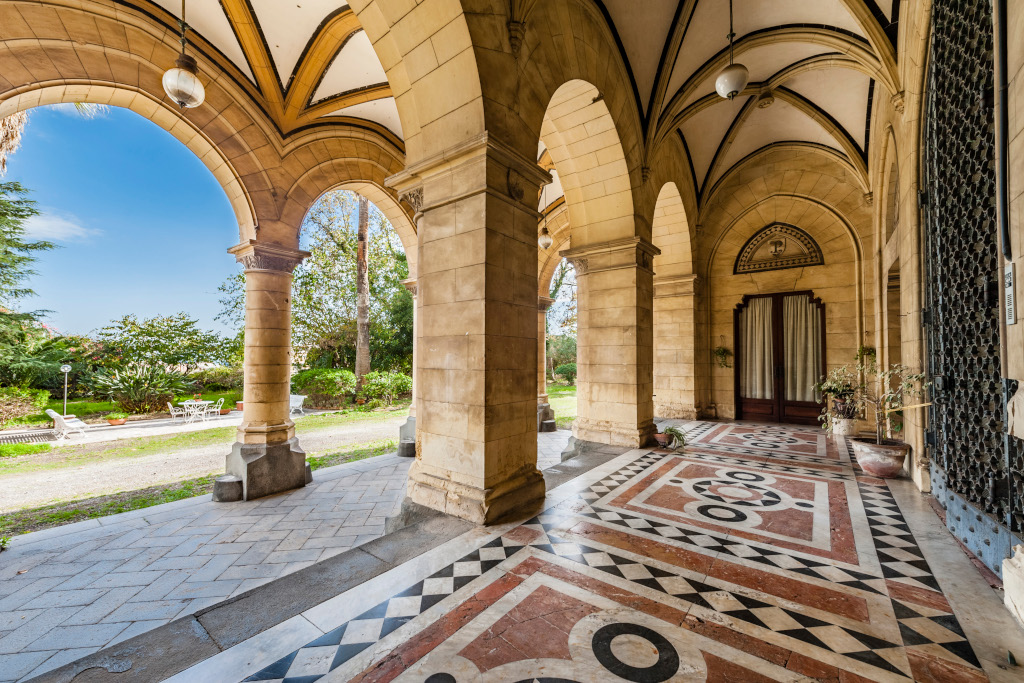 Arranged over three joint buildings on two levels, with rectangular towers at either side, this castle is strikingly neo-Gothic. There's ogival arches, guelph battlements, large mullioned windows, columns and an imposing bulwark.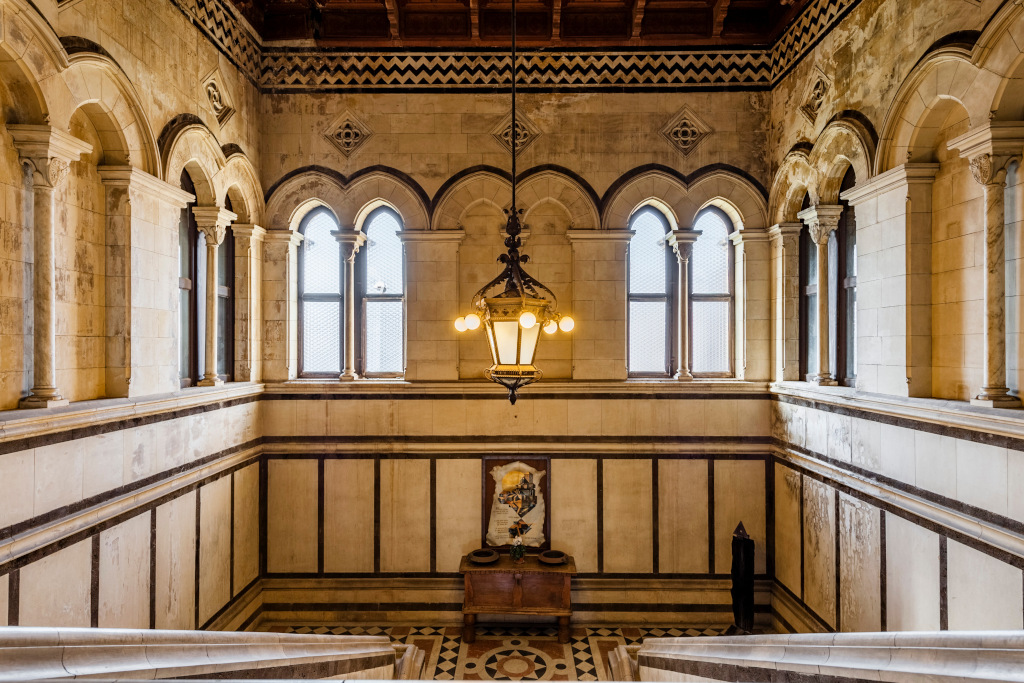 Throughout the property you'll find elegant decor, huge ceilings, original fireplaces, grand halls, statement staircases and a wine cellar. Just imagine the parties you can have here. Host drinks and a grand dinner in the hall – or even make it alfresco in the warmer months thanks to the two acres of grounds. And with 22 bedrooms, there's plenty of space for guests to stay.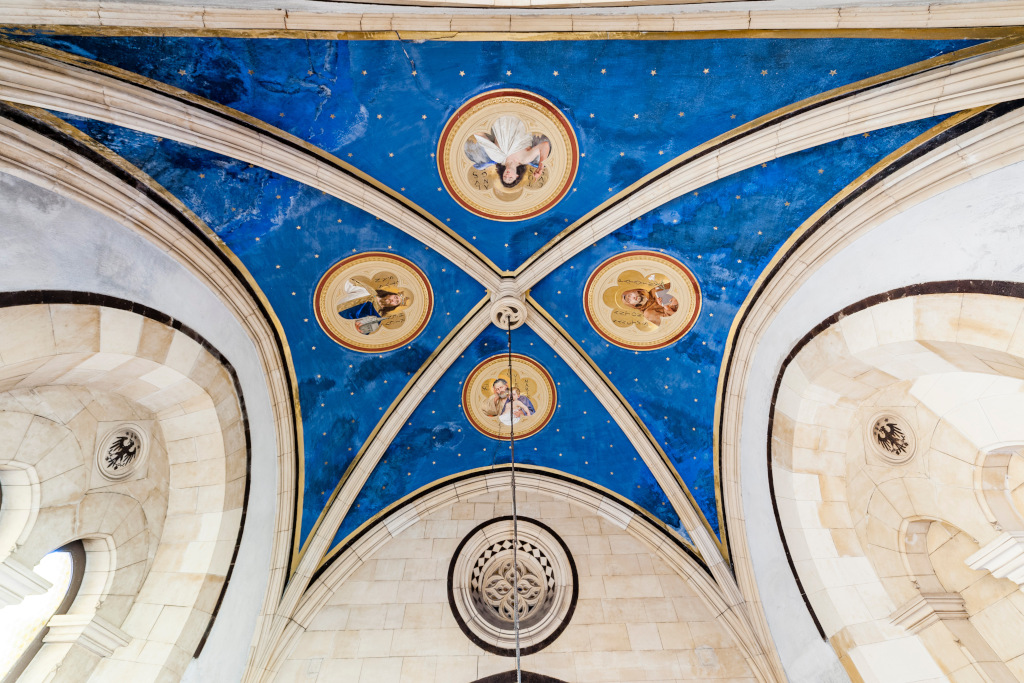 The chapel is a particular gem in this property. There's columns, a hanging chandelier and the piece de resistance – a blue starry sky-style vaulted ceiling embellished with pretty frescoes. It truly enhances the traditional Italian feel of the property. And if you're looking for a potential boutique wedding venue, the chapel is a definite added bonus.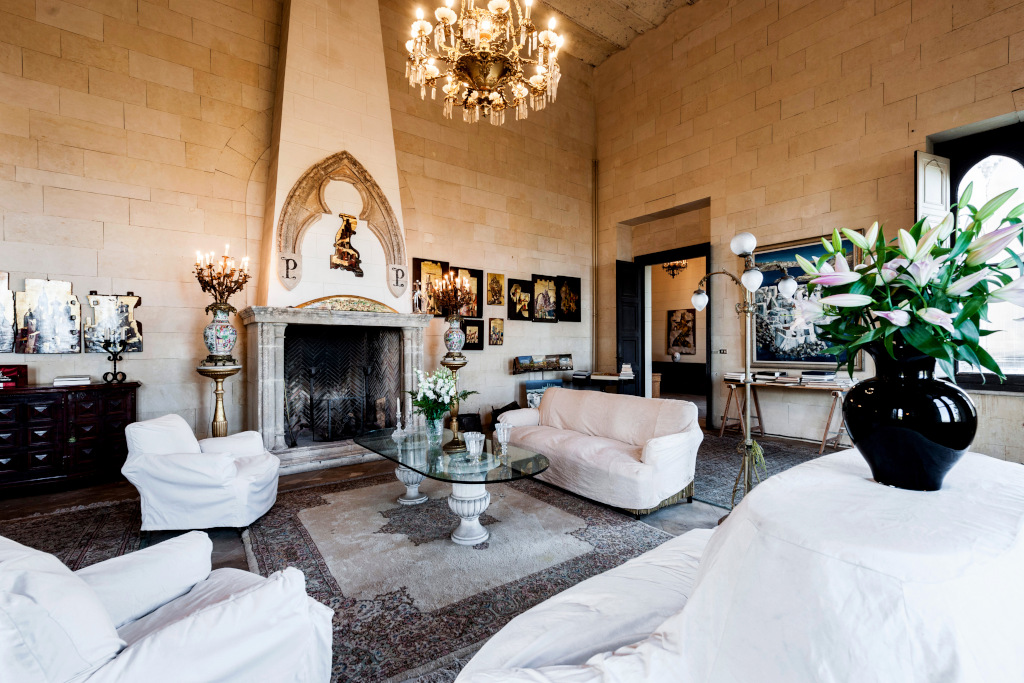 Originally built for the noble Pennisi family of Floritstella, this property will make any owner feel like a duke. Whether you're looking for a dreamy family home, holiday escape or commercial opportunity, this castle has both the grandeur and charm to suit any purpose.
Available through Sotheby's International Realty for €6,000,000
READ MORE:
The Best New Properties on the Market Now / This Cool Converted Water Mill Property is Up for Sale / Best Country Homes on the Market Right Now