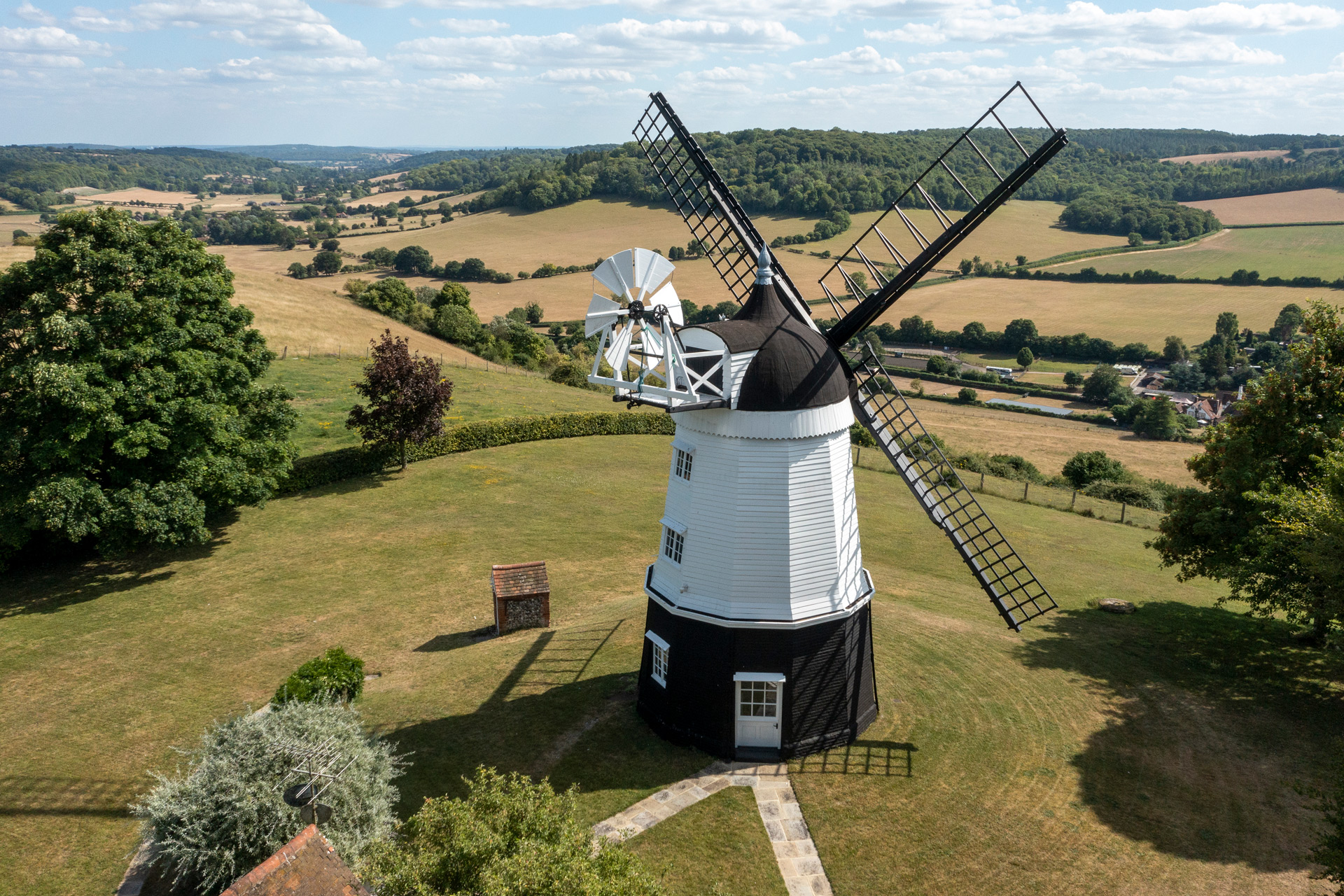 The Windmill From Chitty Chitty Bang Bang Is Up For Sale
This world-famous windmill could be yours
There are quirky homes, and then there are quirky homes which are also renowned filming locations. Cobstone Mill ticks both boxes – and it's just hit the market. Here's everything you need to know about this one-of-a-kind property.    
The Windmill From Chitty Chitty Bang Bang Is Up For Sale
If you've (understandably) never considered living in a windmill, you might want to make an exception for Cobstone Mill in Buckinghamshire, which is the beloved backdrop of the 1968 film Chitty Chitty Bang Bang. It sits in a gorgeous estate spanning almost 37 acres, overlooking the village of Turville – itself a filming location in The Vicar of Dibley.
The property was bought and restored in 1971 by actress Hayley Mills and her husband Roy Boulting, a film director. Subsequent owners included David Brown of Aston Martin, who sold Cobstone Mill to the current owner in the 1980s.
The windmill actually serves as a two-bedroom guest house, with the all-important mill workings on full display. Ascending the winding staircase to the top floor, you can take in glorious views of the Hambleden Valley. 
Meanwhile, the main house provides three bedrooms, a large kitchen and a double-height drawing room leading onto a vast terrace with a swimming pool below. The estate also encompasses formal gardens, paddocks and a variety of outbuildings including a double garage with a bedroom, shower room and kitchenette.
Sound exciting? This picture-perfect property offers countryside charm with a generous dollop of movie magic – all for the rather impressive price of £9 million. 
Available through Savills and Private View Property.