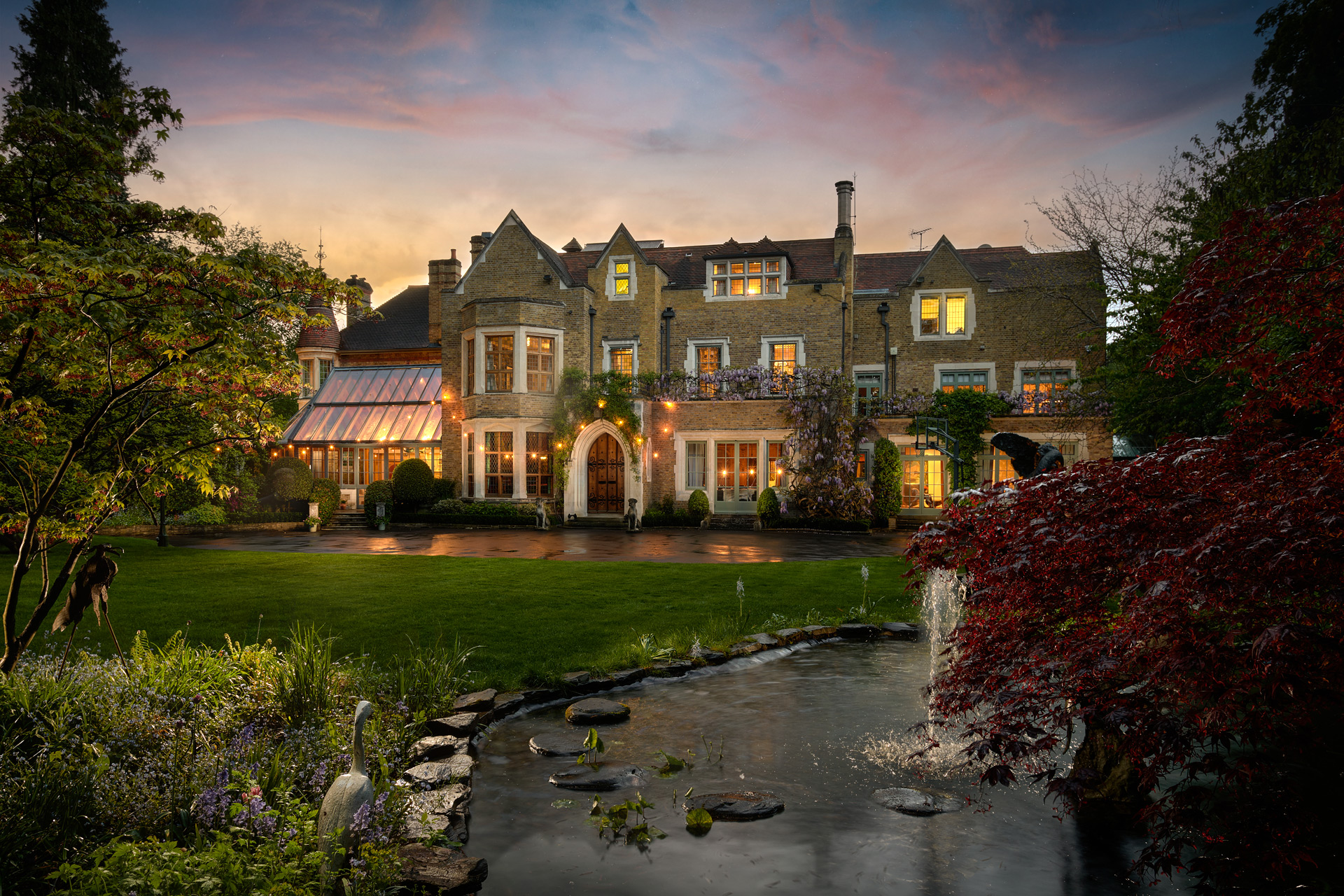 Rolling Stones Guitarist Ronnie Wood's Mansion Is Up For Sale
Take a look inside this spectacular home
From royalty to rock and roll, this property has an incredible story (and some equally incredible interiors). It's the former home of Rolling Stones guitarist Ronnie Wood, and it's just hit the market. We've got all the details. 
Rolling Stones Guitarist Ronnie Wood's Mansion Is Up For Sale
This imposing mansion stands proudly on the edge of Richmond Park, within an estate spanning more than two acres. Originally built as a hunting lodge for Queen Victoria and Prince Albert, it retains many original features – although it's also full of magnificent modern amenities including a bar and a billiard room which can be converted into a cinema.
Since the property was once home to a British rock & roll legend, it also contains an array of Rolling Stones tributes: you'll spot Ronnie Wood's self-portrait on display in the wine cellar, and there's his very own recording studio to explore, too. 
With a separate cottage and lodge and a grand total of thirteen bedrooms and nine bathrooms, there's no shortage of space here. The elegant dining room and jaw-dropping main reception room are perfect for parties, while summer entertaining is effortless thanks to the sprawling grounds and patio areas. Outside, you'll find a luxurious leisure complex with a swimming pool, jacuzzi, sauna and steam room. 
Boasting 18,751 square feet of space, this really is a home fit for royalty (and rock & roll royalty, too). Such a jaw-dropping home does, however, have a rather jaw-dropping price tag: £17.95 million, to be exact.