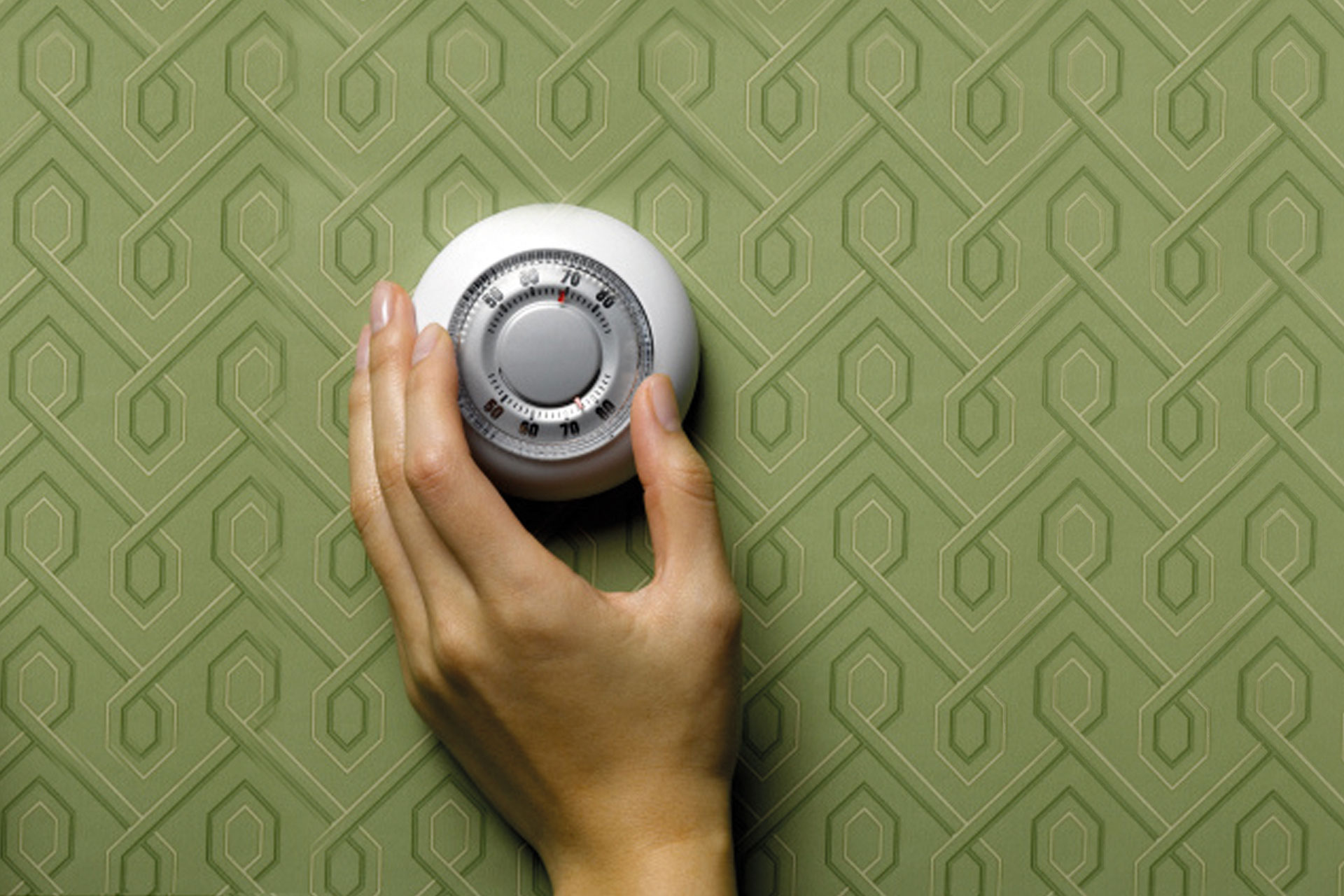 How Do I Phase Out Fossil Fuels In My Listed Home?
We have to move towards green fuel – but that proves tricky for owners of listed buildings
By Claire Wrathall | 1 month ago
Phasing out fossil fuel heating in our homes may be the right way, but it's not the easy way, reports Claire Wrathall – especially if you have a listed building on your hands. How, then, do we phase out fossil fuels in listed homes? 
Two years ago this October, the Department for Business, Energy and Industrial Strategy published a paper entitled Phasing Out the Installation of Fossil Fuel Heating in Homes Off the Gas Grid. 'Our homes are a key part of our national heritage,' it read. 'They have helped shape and define us as a society. They reflect our culture and environment, and change over time with new tastes and technologies, and to meet new priorities.' But, it explained, they are also 'responsible for around 23 percent of our national carbon emissions and generating heat accounts for the vast majority of this. Decarbonisation of heat is recognised as one of the biggest challenges we face.'
Fair enough. We all know something must be done. But its proposal to 'end the installation of new fossil fuel heating' in the 1.1 million UK homes – about six percent of households – that lie off the gas grid 'from 2026' is concerning. When your oil-, coal- or LPG-fired boiler reaches the end of its life, you won't be able to replace like with like, and if you live in a historic, or one of the half-million or so homes that are listed (astonishingly Historic England, which maintains the National Heritage List for England, admits on its website to not knowing exactly how many there are), there is very little out there in the way of practical alternatives.
The government is recommending a 'heat pump first' approach to replacement heating systems. All well and good, except that they only work in well-insulated homes. And retrofitting sufficient insulation in a listed property is challenging because of the requirement for Listed Building Consent (LBC), which you also need to install an air source heat pump. 'Development [is] not permitted in the case of the installation of an air source heat pump installed within the curtilage' of a listed building, reads clause G.2 of the Town and Country Planning Act. And the same goes for an array of solar panels, even on an outhouse or an outlying part of the garden. (Nor, incidentally, does 'permitted development' apply to unlisted properties if you want to put a heat pump on a pitched roof, even if it's visible to no one on the incline of a butterfly or valley roof, though oddly they're allowed on flat roofs.)
Resigned to the fact that the days of the oil-fired boiler that heats our family's Grade-II listed detached cottage are numbered and anxious both to be able to keep warm in winter and do the right thing, we first commissioned an EPC rating. For the moment, listed buildings don't have to have one if you sell or let, but last March, Sarah Olney, the Lib Dem MP for Richmond Park, proposed a private members bill that would require all buildings to reach EPC band C by 2033 (though she did at least 'very much urge local authorities to look' at what Robin Millar, Conservative MP for Aberconwy, called 'planning rules which prevent easy modification and adaptation' and asked if 'we should move to an easing of planning regulation to allow efficiency improvements in listed and conservation building stock').
My house was rated E, better than I'd expected. But the report's findings did not inspire confidence. For instance, it recommended internal insulation of the brick walls. Had the inspector looked at the walls or read the listing, he would have seen that the house is a timber-framed (its beamed interiors are a clue!) former farmhouse 'which could date from the 17th century [to which] a brick casing was added in the 19th century'. Infilled with daub, the walls are already 35cm thick and not the worst leacher of heat. He recommended increasing the loft insulation – a good idea until he noted droppings; bats cannot be disturbed – and recommended we consult an architect, a specialist in conservation and heritage projects. 
The architect's suggestions were no more encouraging. We could apply for permission to install double glazing, but we were unlikely to get it. And were we to get it to install a heat pump – again, by no means a given – we would be advised to install underfloor heating, he said. This would involve 'excavating the floor, laying 100mm of insulation, underfloor heating pipes and a new stone floor finish' and would cost approximately £15,000 a room. (There are five on the ground floor, including the 19th-century lean-to kitchen, and four bedrooms upstairs.) The process would also, he warned, 'be very disruptive' and necessitate moving out. But most discouragingly, he warned that the whole undertaking would probably result in damp in the walls which the level of heat the pump would generate would not be sufficient to dry out.
He did propose removing all the roof tiles in order 'to add TLX Gold Multifoil [an insulating breathable membrane] over the existing roof structure from outside the building' as that would 'enhance the insulation without altering the internal or external appearance', though that would disturb the bats, so won't be an option till they move on. And he did mention secondary glazing, panels of removable glass set against the existing window frames, which even if it's unsightly from inside, Historic England approves of because it allows the existing windows 'to be retained unaltered, and there is no loss of historic fabric and the installation is easily reversible'. (You do need to check with the conservation officer at your council, though, because some local authorities insist on LBC for secondary glazing, nevertheless.) 
It's not cheap: the ostensibly unobtrusive secondary glazing we've commissioned will set us back about £10,000 for seven windows, though that includes low-emissivity Pilkington K glass for, say the installers, 'optimal thermal insulation'. Assuming we ever get an installation date – our installers have a more-than-six-month waiting list – we are promised that it will reduce our windows' U-value (the rate through which heat is lost) from 5.8 to 1.6. State-of-the-art triple-glazed units with argon gas between the layers of glass should achieve a rating of 0.9 to 1, but our listed windows would be challenging to reproduce in that form, so LBC would be denied.
All that said, there are reasons to be hopeful and to hold one's nerve because there are technologies in development that may yet be more effective than heat pumps. (And quieter, too, because the constant humming of their fans is also more audible in the country than in a town.)
Take Caldera, a Hampshire-based start-up whose mission is to 'decarbonise heat' and which has developed a giant highly insulated 'battery'. Named the Warmstone and standing 1.7m high and weighing 1.7 tonnes, its core can store heat of up to 500oC that can in turn be used to heat hot water just as a boiler does. 
'It's essentially like a thermos flask,' says its lead test engineer, Ranulf Slee. It takes energy from the grid, stores it as heat in the core, and then when that heat is required by the home's central-heating system, it delivers it 'in a controlled fashion as heating or hot water'.
It is not yet available, and, for the moment, says a spokesperson, 'Our domestic unit is paused while our small team focuses instead on scaling our technology to serve large industrial applications.' But it has reached a point where it's safe to deploy into homes of various sizes, for which they have developed software that enables them to monitor the units from a distance in order to understand how they perform 'in real people's homes, how efficient they are and really what people's behaviours are on cold and warm days, and how the units respond to demand.' Let's hope Caldera will be manufacturing at scale and Warmstones will be on the market before too long.
Featured image: © Getty Images 2023