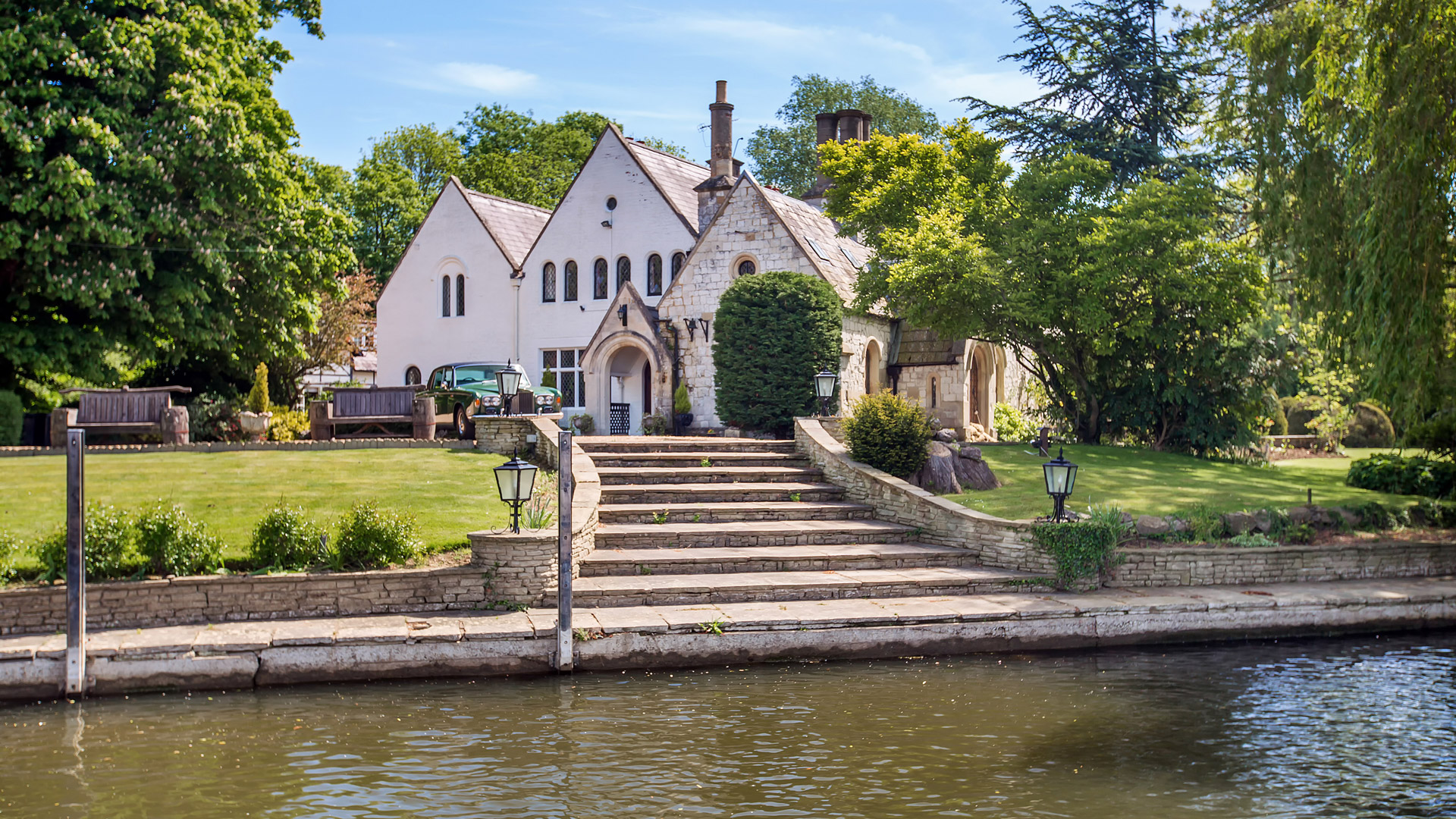 Could You Be The Owner of Magna Carta Island?
---
The historic estate is up for grabs
A unique chance to own a truly remarkable residence, Berkshire's Magna Carta Island is on the market with Sotheby's. 
21 Luxury Villas We Wish We Were In Right Now
Boasting seven bedrooms, a picturesque waterfront location and a fascinating rich history, Magna Carta Island is a spectacular one-of-a-kind estate. The 3.725 acre site located in Wraysbury, Staines, purportedly played host to the signing of the Magna Carta in 1215 and emanates old-world charm.
Historic characteristics feature throughout the Grade II Listed property, most significantly within the Charter Room where you'll find a stone built by George Simon Harcourt, Esq Lord of the Manor and county sheriff in 1834, on which the royal charter was allegedly signed.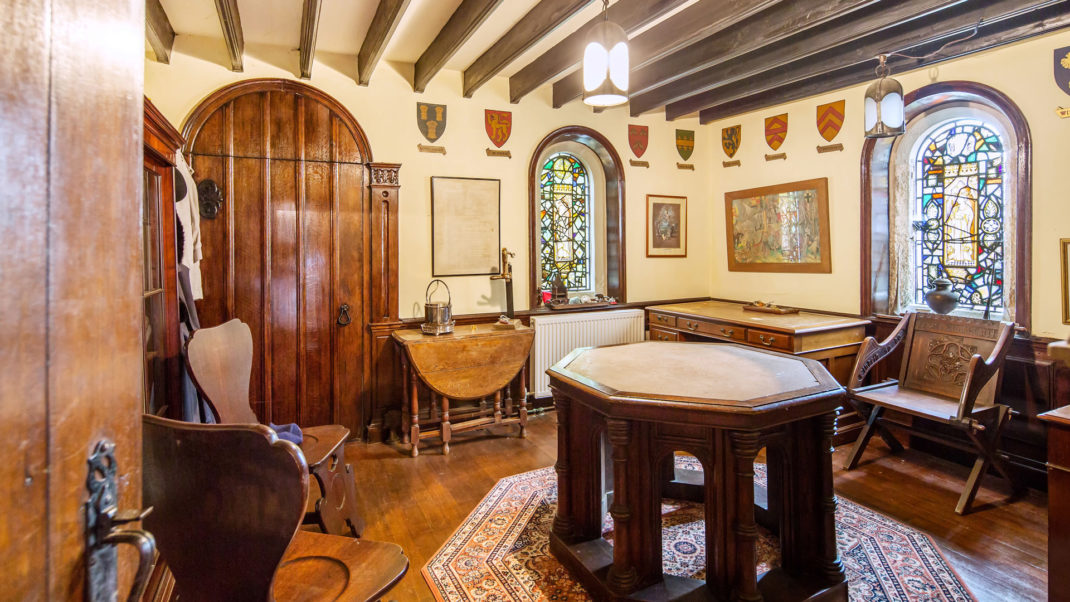 Adorning the room's walls is the crest of King John and the further 25 barons appointed to protect the Magna Carta (including that of Richard de Montfichet who formerly owned the island). Meanwhile, the garden retains a tree planted by Her Majesty The Queen in 1974 – a reference to her visit to the estate on, as the plaque states, 'the occasion of her river progress on the Thames from Hurley to Magna Carta Island'.
The extensive property is brimming with character – namely the impressive dining room which features striking wood panelling, traditional ceiling beams and a grand open fire place.
50+ Country House Interiors Ideas We Love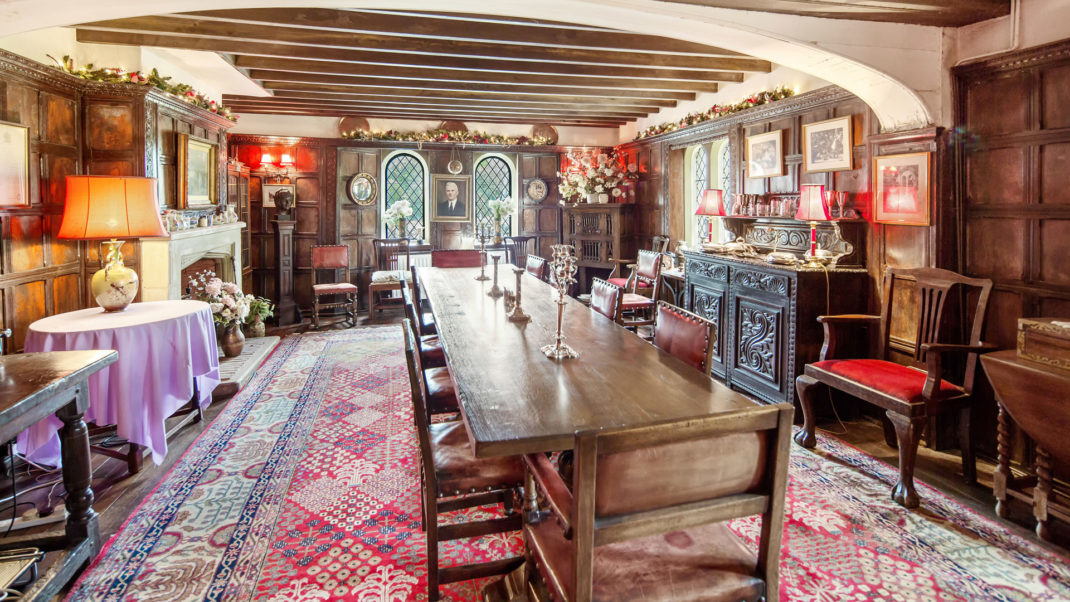 A secondary cottage situated opposite the property makes for an ideal guest house, complete with its own reception room, kitchen, bedrooms and bathroom.
But the real pièce de résistance is the spectacular grounds; an immaculate lawn stretches outwards of the property, comprising a number of notable trees and topiary, and an expansive outdoor swimming pool to be enjoyed throughout the warmer months. For those with an interest in boating, the property lies adjacent to the River Thames with its own waterside mooring – a romantic spot unique to the estate.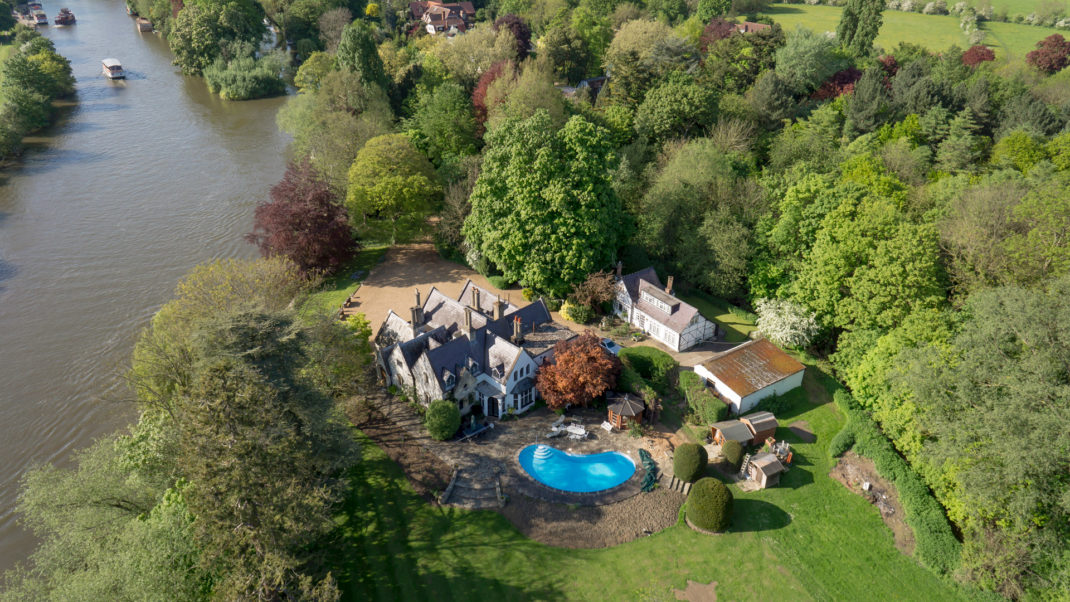 Boasting a charming and sequestered location, the estate is it's own private idyll, only connected to the mainland via a small bridge. With its remarkable history, renowned features and expanse, Magna Carta Island is truly in a league of its own.
Magna Carta Island is available through Sotheby's International Realty for £4,250,000. sothebysrealty.co.uk
READ MORE:
The Best New Properties on the Market Now / Best Country Homes on the Market Right Now