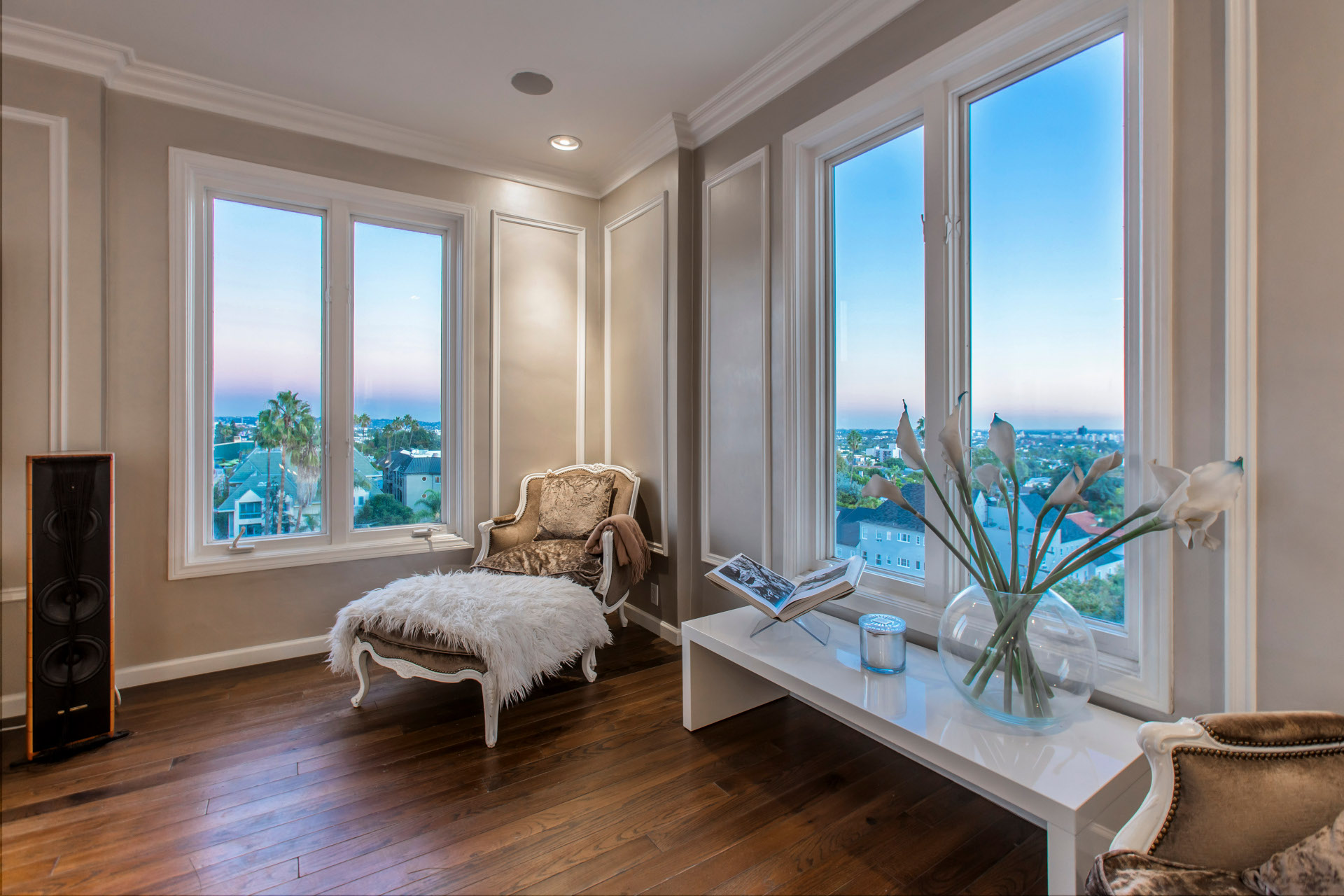 Marilyn Monroe's Luxury LA Penthouse is Up For Sale
A penthouse fit for the stars
Feeling that seven-year itch to move somewhere new? Or fancy a holiday home somewhere sunny? Look no further: on the market for $2.49 million is this stunning and historic LA penthouse once owned by Hollywood's most iconic blonde bombshell, Marilyn Monroe. With panoramic views and beautiful interiors, you can live like Hollywood royalty in the film capital of the world. 
Hugh Grant's Former Bachelor Pad Is Up For Sale
Situated on the corner of Sunset Boulevard and Crescent Heights, this property's prime location allows the best of LA to be at your fingertips. Positioned between a bustling city and rolling hills, you get the ultimate combination of city and country life.
The building itself is a French Normandy Style Hollywood classic, designed by acclaimed LA architect Leland Bryant. With gated living and a 24-hour doorman, this apartment block also offers a clubhouse, pool and spa, charming courtyard and garden, and two parking spaces – a huge advantage in a city where a parking space is hard to find.
Located on the 7th floor, this two-levelled and two-bedroom apartment offers 2,032 square foot of luxury: hardwood floors line the property while the multiplicity of windows mean every room is bursting with light and sprawling views of LA.
This apartment is perfect for Hollywood-style dinner parties. You can decide on the perfect outfit from the dressing room so sizeable Carrie Bradshaw herself would be in awe. Your guests will then be welcomed in the reception room to the backdrop of the sun setting over the hills; you can cook up a perfect feast in the deluxe kitchen with its Venetian plaster, steel cabinetry and Viking appliances. Finally, gather your guests round the stunning dining table in a room warmed by the coffee coloured interior, and under the glow of the chandelier.
After a long night, you can wind down in the en-suite spa-like bathroom and soak yourself in the spacious tub, before finally nestling into the plush master bed. And no doubt being awakened in the morning by sweeping views of the LA hills through the floor-to-ceiling skylight windows will make getting out of bed that much easier.
Marilyn Monroe's former abode was sold through The Agency. Find out more at www.theagencyre.com
Featured Image: The Luxury Level
Sylvester Stallone's Beverly Hills Mansion is Up For Sale / The Best New Properties on the Market Now