Sylvester Stallone's Beverly Hills Mansion is Up For Sale
---
An A-list mansion befitting its owner
Set in the elite gated communities of Beverly Hills, this North Beverly Park mansion is a dream for film fanatics and luxury-chasers alike. Sylvester Stallone's former home is currently up for sale, giving potential buyers a glimpse into the A-list celebrity's resort-style estate.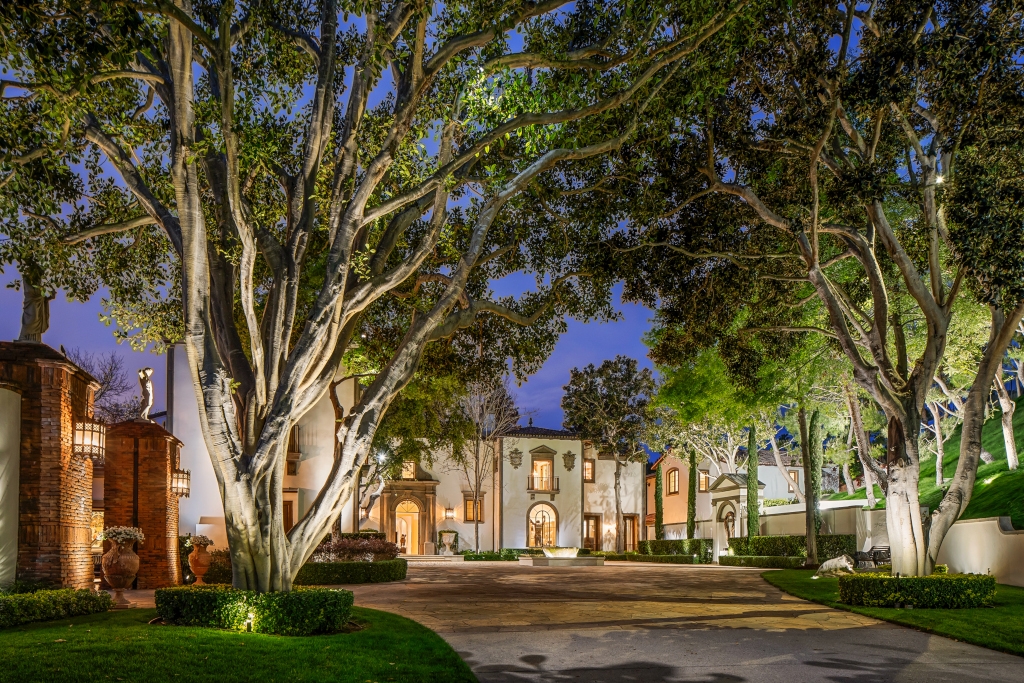 This Historic Chateau-Style Devonshire Country Home is Up For Sale
The property is currently owned by none other than Hollywood legend Sylvester Stallone, an actor best known for his role as Rocky Balboa in the successful Rocky film series.
Situated in the exclusive guard-gated enclave of LA's North Beverly Park, Stallone's mansion sits at the end of a cul-de-sac and large driveway – ensuring privacy for anyone within. The area itself is well-known for its neighbourhood of film stars, with the likes of Denzel Washington and Mark Whalberg living in the same enclave.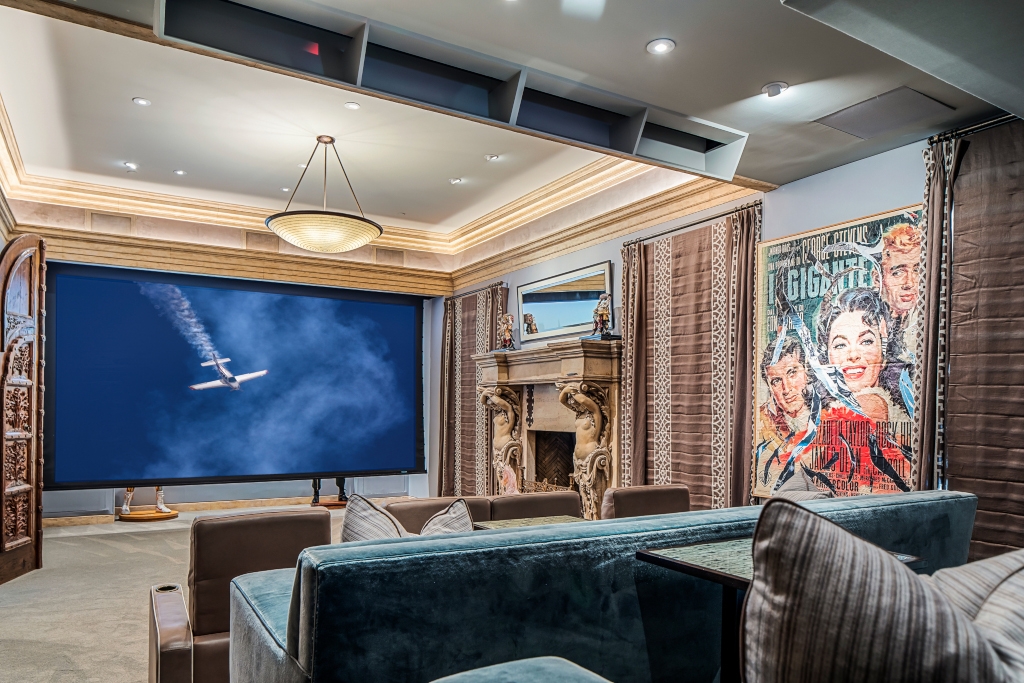 Described as a contemporary mansion with a Mediterranean influence, the property lives up to all the expectations we'd have for a film star's home. Inside you can expect to find a professional screening room (perfect for film night), gym, bar, spa and pool, and an eight-car garage with a built-in art studio. Some of the quirkier features include a cigar room with an air filtration system and memorabilia room with its own life-sized statue of Rocky Balboa.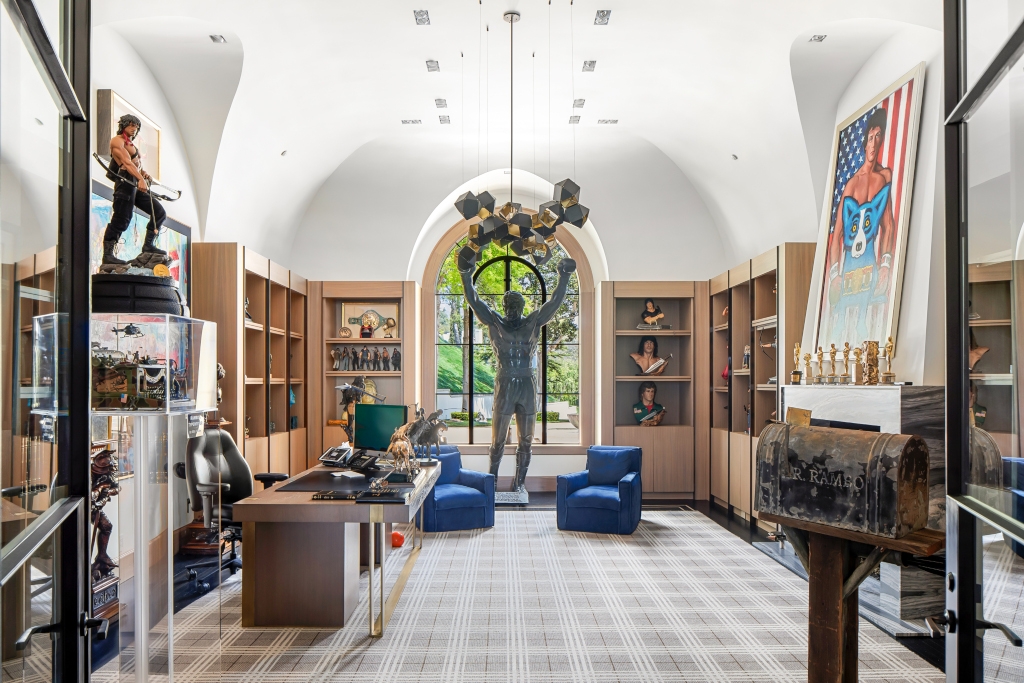 If that wasn't enough, the 3.5 acres of grounds surrounding the mansion should be. With incredible views overlookingLA and the canyons, the grounds of Stallone's mansion recreate the ultimate Hollywood resort. Think sprawling lawns, patios, putting green, infinity pool, and spa. A two-bedroom guesthouse is also located on the property, designed by Richard Landry and fitted with its own dining room and kitchen.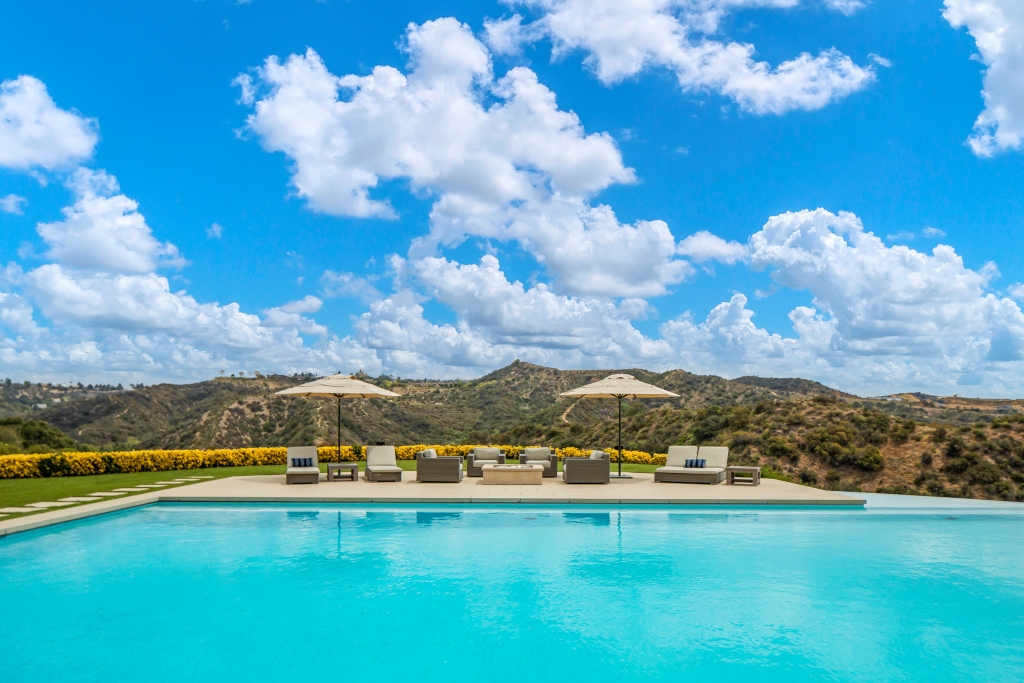 Are you interested in Sylvester Stallone's Beverly Hills mansion? The property is available for £60,372,000. Find out more at hamptons-international.com
The Best New Properties on the Market Now / Best Country Homes on the Market Right Now