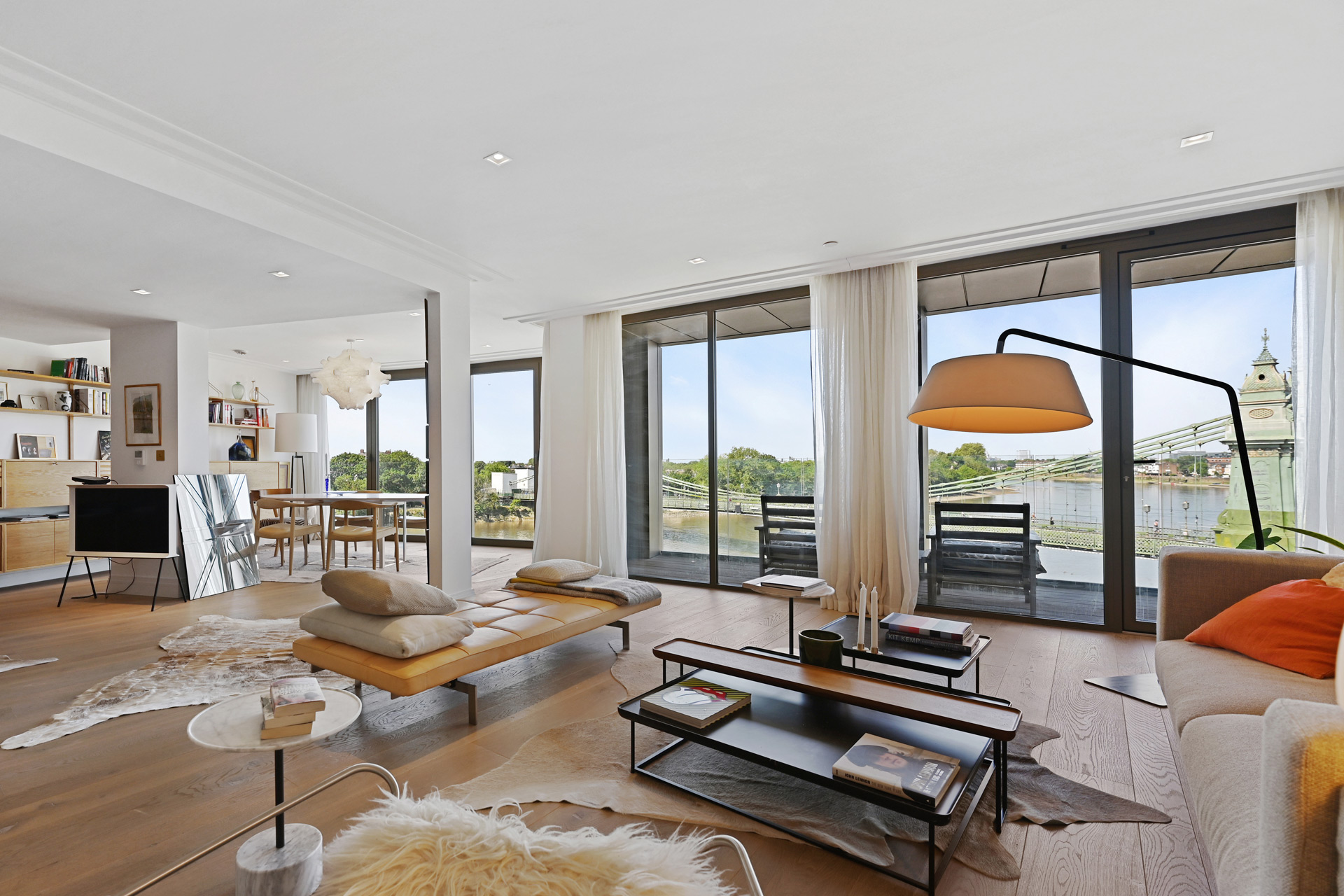 This Apartment In The Doctor Who & Blue Peter Studios Is Up For Sale
Take a peek inside this incredible home
If you're looking for a home with a story, you can't get much better than a waterfront apartment inside some of London's most iconic TV studios. This magnificent property has just hit the market – and we've got all the details.
This Apartment In The Doctor Who & Blue Peter Studios Is Up For Sale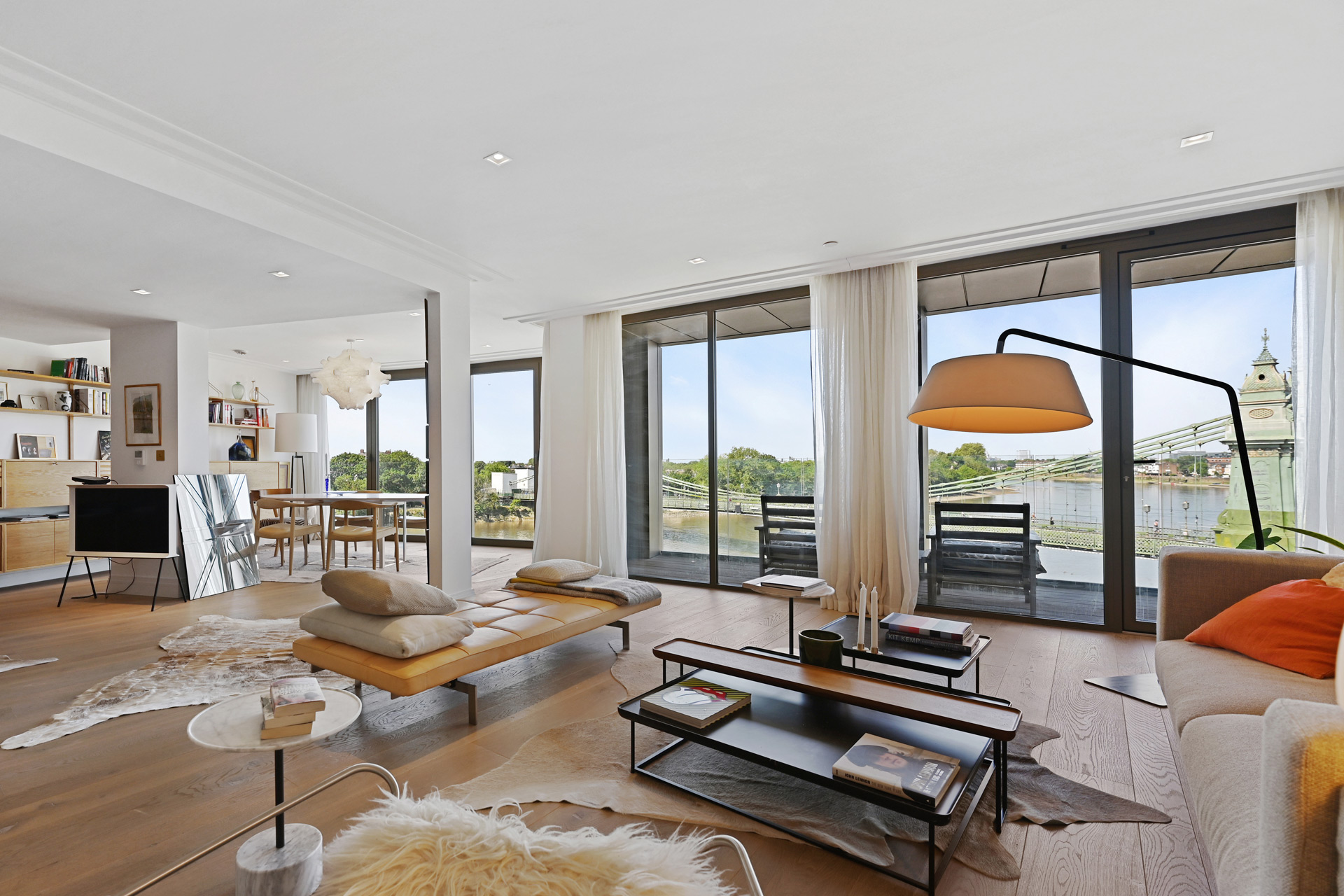 If you're a fan of classic British TV, some of your favourite programmes probably started life in Riverside Studios. This historic space in Hammersmith has seen the production of films starring Brian Cox and Helen Mirren, and it has also provided the backdrop for shows such as Doctor Who, Blue Peter and Top of the Pops. Sound exciting? It gets better: an apartment on the third floor of the building has just hit the market.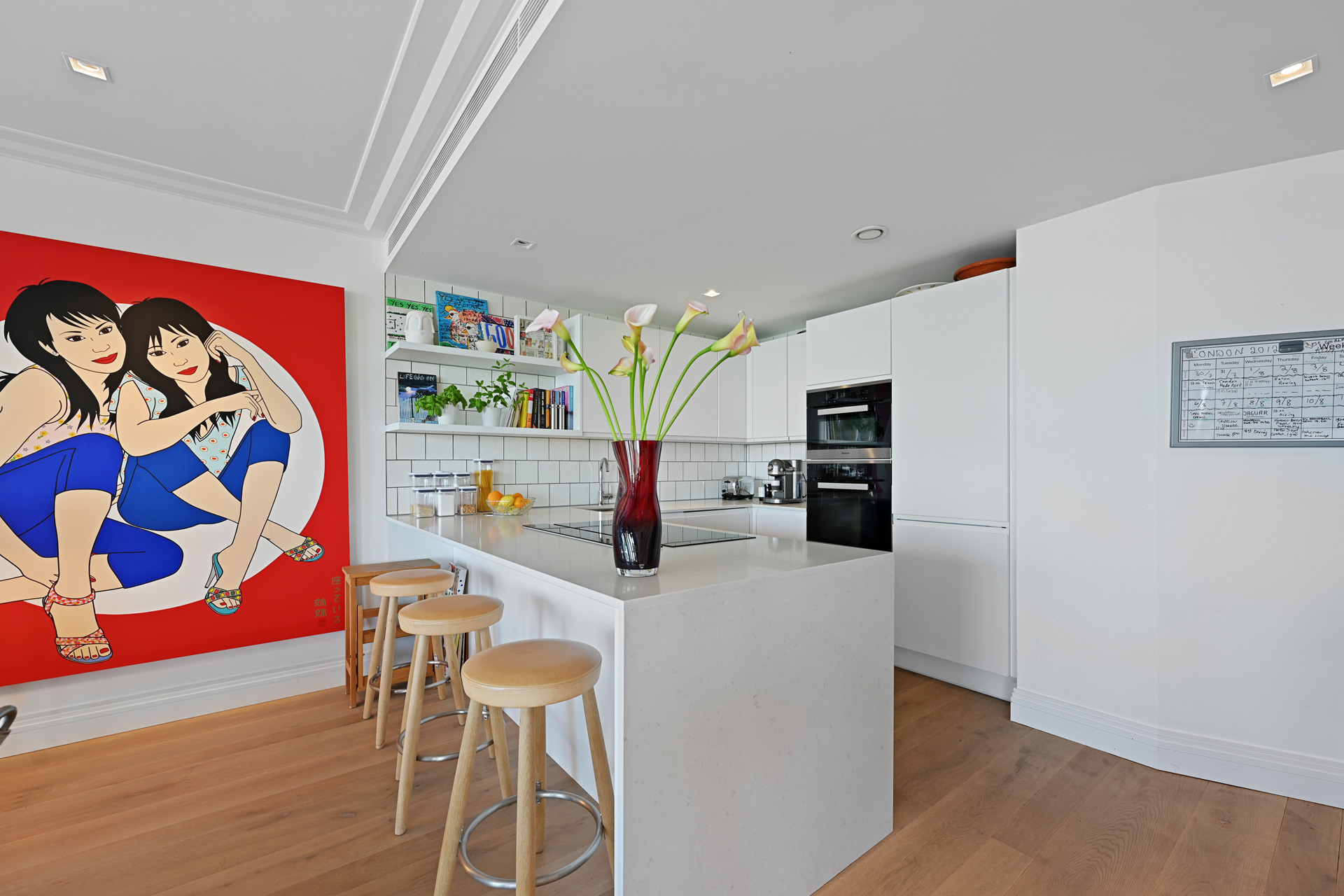 The property provides more than 1,300 square feet of living space and commands enviable views of Hammersmith Bridge and the River Thames. Its open-plan kitchen/living space is particularly impressive, boasting floor to ceiling windows, a solid wood floor, and sliding doors opening onto a vast decked balcony – perfect for entertaining. Both the shower room and utility room are neatly tucked away, while the generous double bedroom is complete with a large dressing area and a glossy ensuite bathroom. A second decked balcony can be accessed from the bedroom.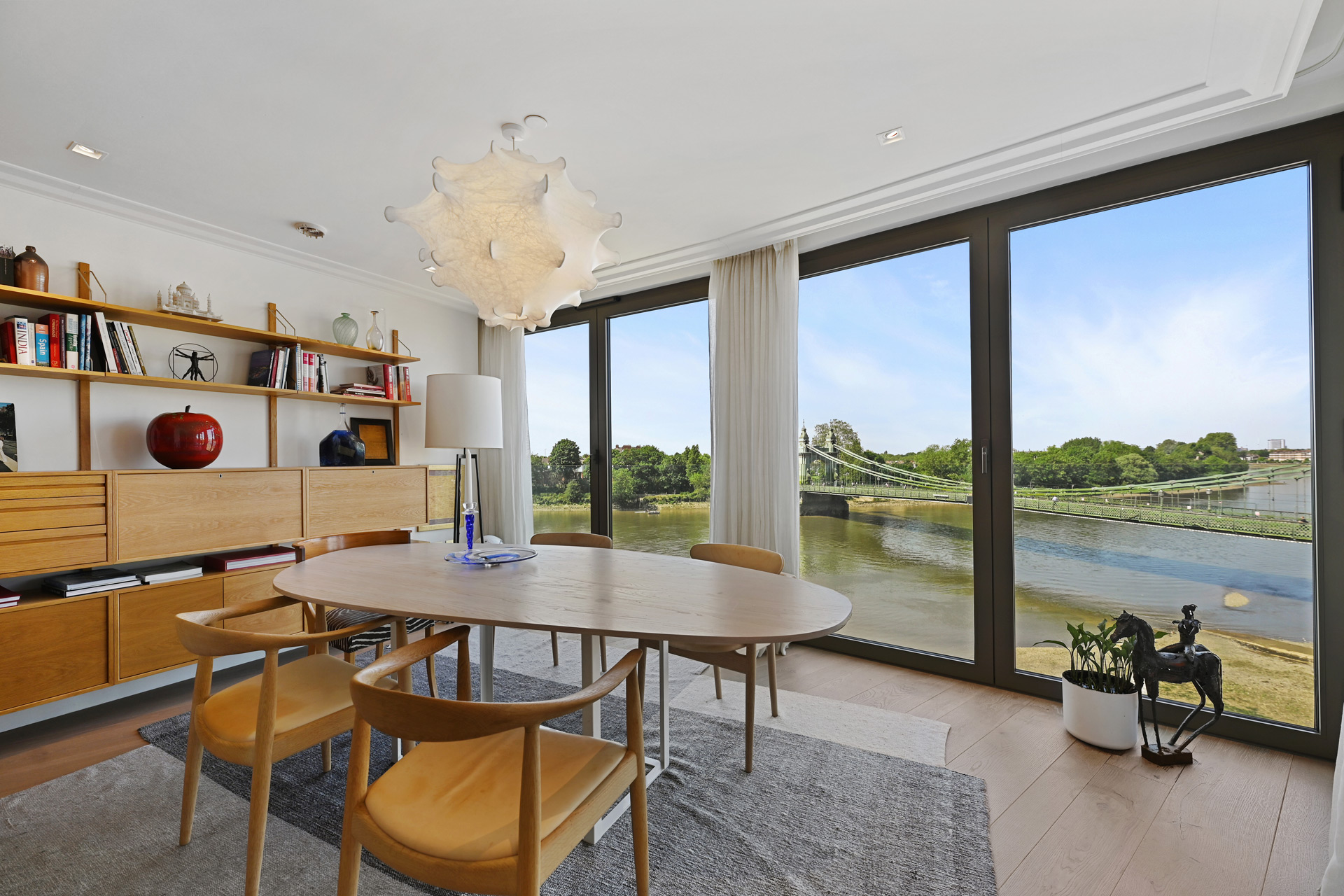 While the apartment itself is spectacular, Riverside Studios residents can also enjoy a 24 hour concierge service, and there is a communal rooftop terrace on the sixth floor of the building which offers stunning panoramic views of London. What could be better?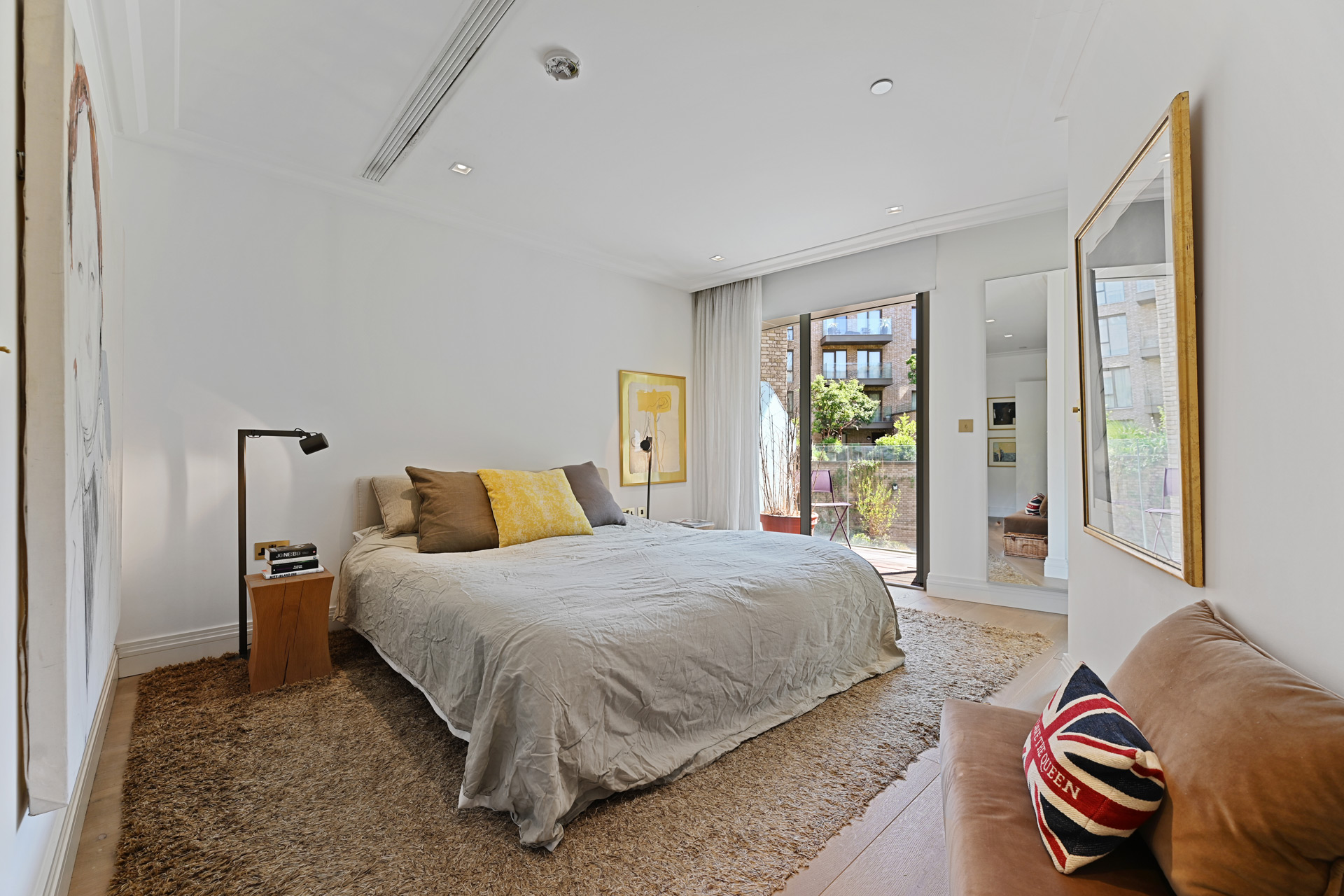 This gorgeous waterfront apartment is on the market for a cool £1.75 million. We'll stick to catching glimpses of it on TV for now… 
Available through Finlay Brewer. For more information, visit finlaybrewer.co.uk