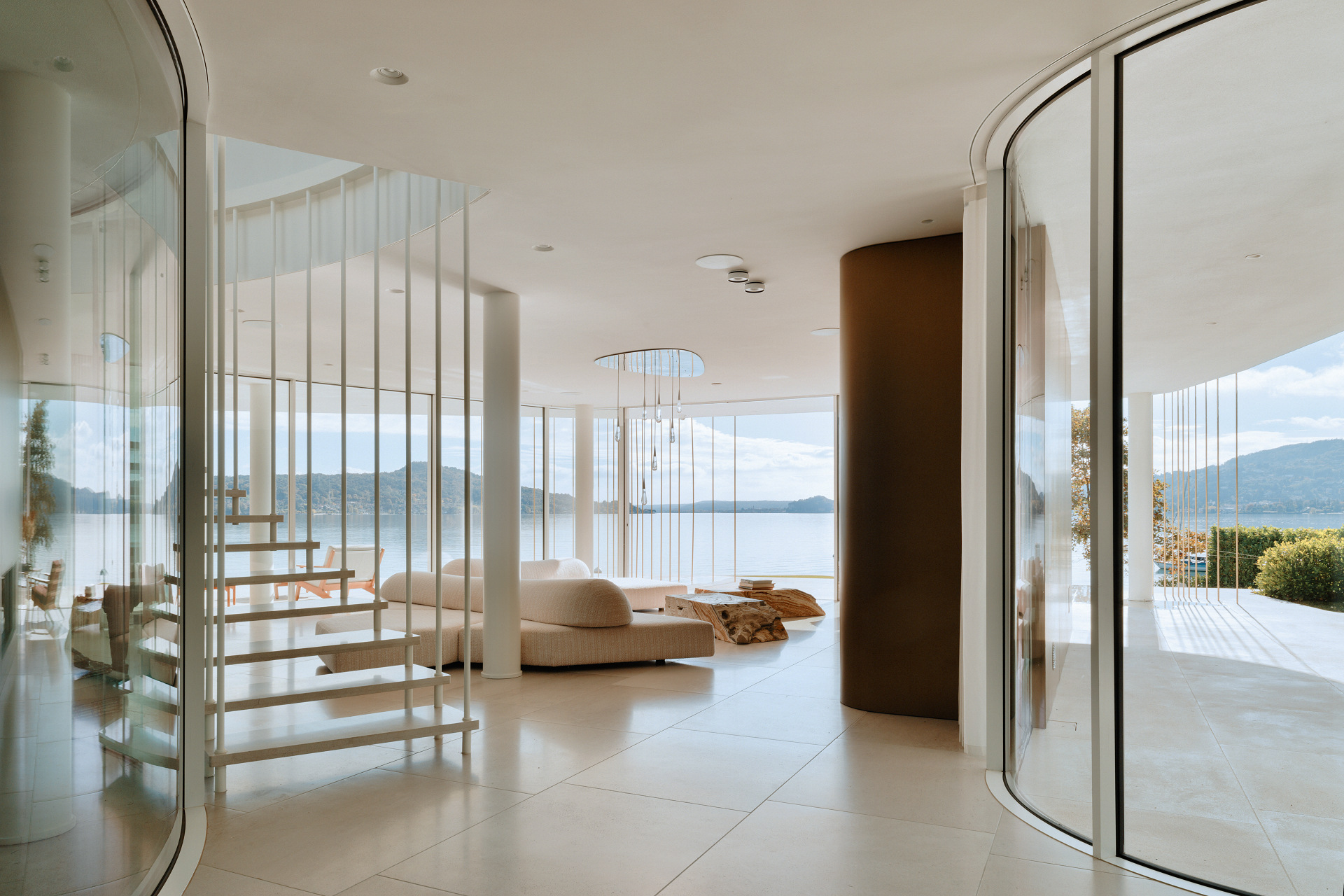 This Dreamy Italian Lakeside Villa Is Up For Sale
---
Jet off to this idyllic waterside escape
Christie's Real Estate has put this Dara Huang designed villa, overlooking Lake Maggiore, on the market for the first time. Sleek, modern and exuding luxury, it offers the opportunity to experience dreamy lakeside living in a prime corner of Italy.
This Dreamy Italian Lakeside Villa Is Up For Sale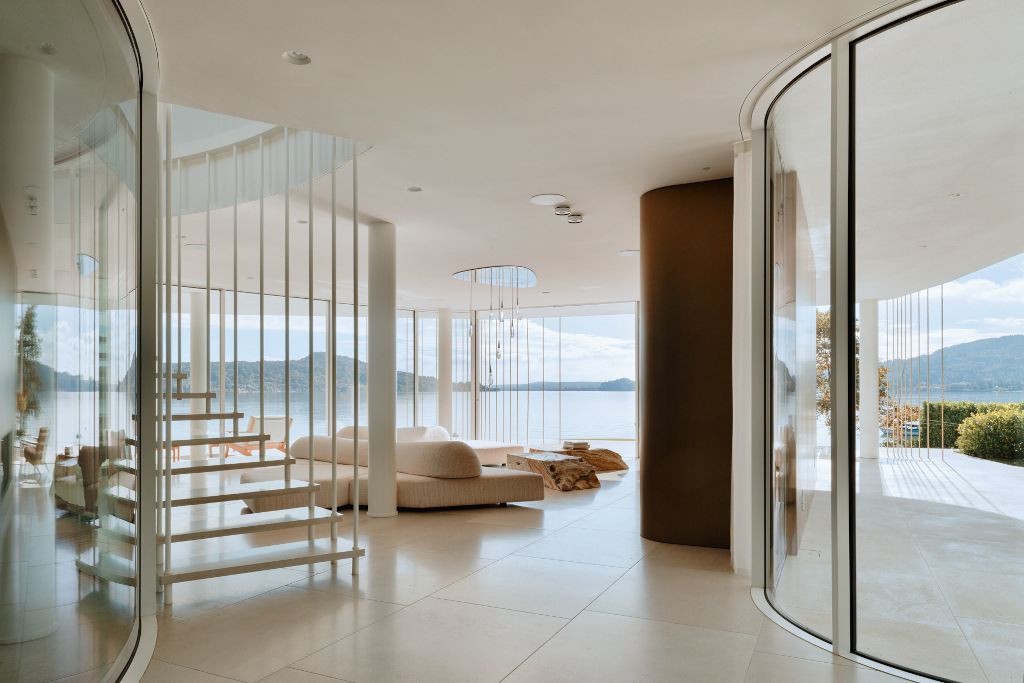 Positioned on the Piedmont shore of Lake Maggiore, this gorgeous Italian villa sits perched on an ideal vantage point amongst nature, surrounded by a pine forest and endless panoramic views of lavish landscape and the sweeping lake. You'll be getting your own slice of cultural history, since this lake was featured in Hemingway's Farewell to Arms; you can just imagine spending your days writing while gazing at the lake.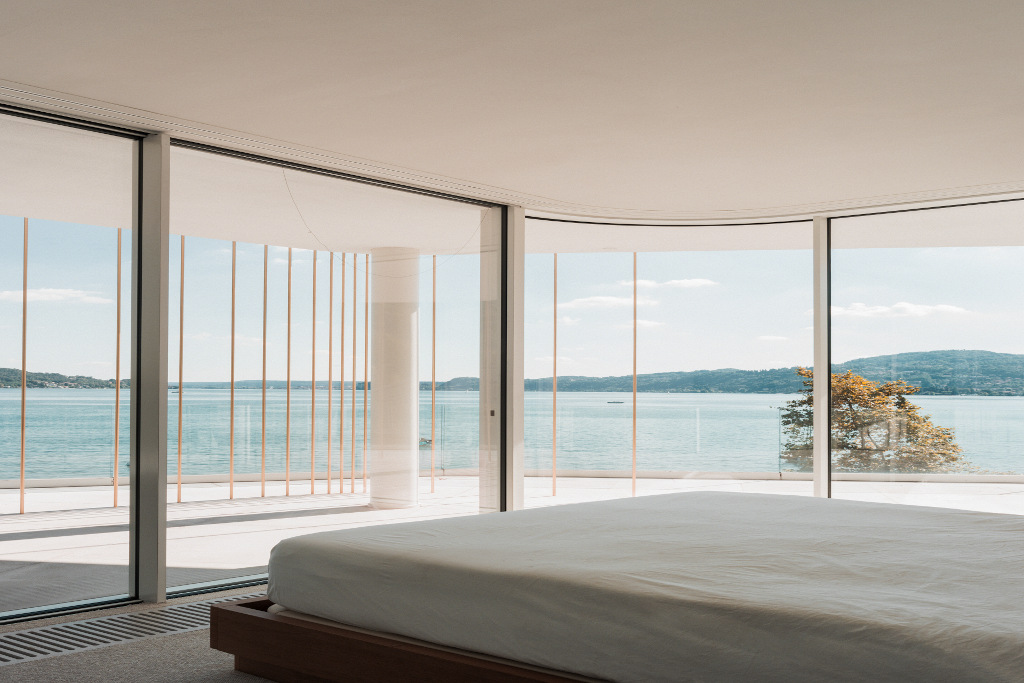 While this villa is nestled within acres of nature, its ideal location allows you to get the best of country and city life. Positioned just 25 miles from Milan airport means it's perfect for weekend getaways, while the city of Milan itself, with its culture, fashion and cuisine, is just 50 miles away. So you can treat yourself to a day of shopping, museums and sumptuous meals out, before returning to your country escape, away from the hustle and bustle of city life. The Swiss border, meanwhile, sits just an hour's drive away – perfect for ski season.
The Weekender: 24 Hours in Milan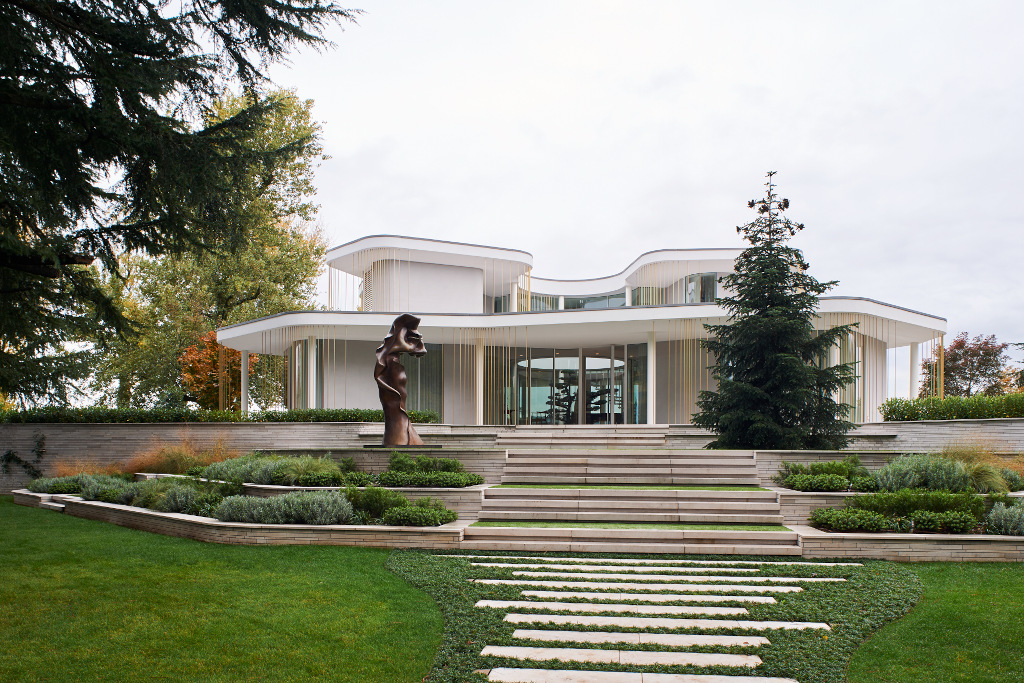 This property puts indoor-outdoor living at its centre. Boasting infinite walls of glass, endless windows and numerous projecting terraces, you'll feel connected to nature, wherever you turn. And you won't be able to escape the breath-taking views of the lake, which you can see from throughout the property.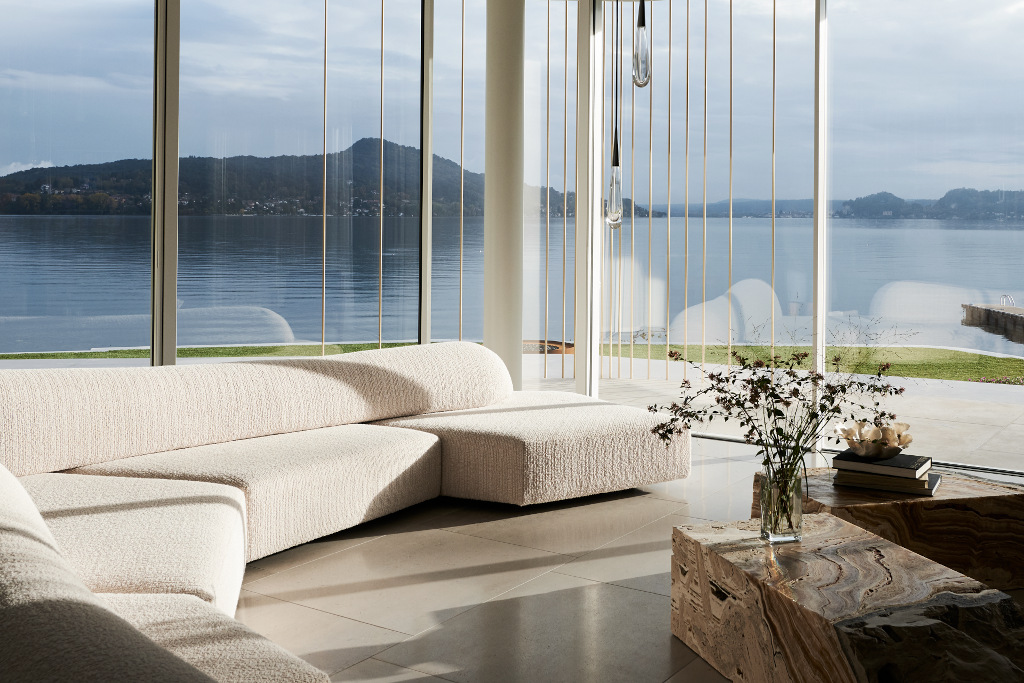 The interior is contemporary, fresh and clean with an open-plan layout and a multiplicity of luxury amenities. There's a light-drenched show-stopping central atrium, an artful staircase, four generous bedrooms, living room, study, home cinema and a games room.
The Best Properties For Wellness
This villa offers the ideal indoor-outdoor lifestyle; whether you're reading, meditating in the meditation area, drawing or utilising the hiking trails, it both enables and promotes habitual wellness. You can spend your days soaking up the sun, or setting off for a day on the boat from your private dock.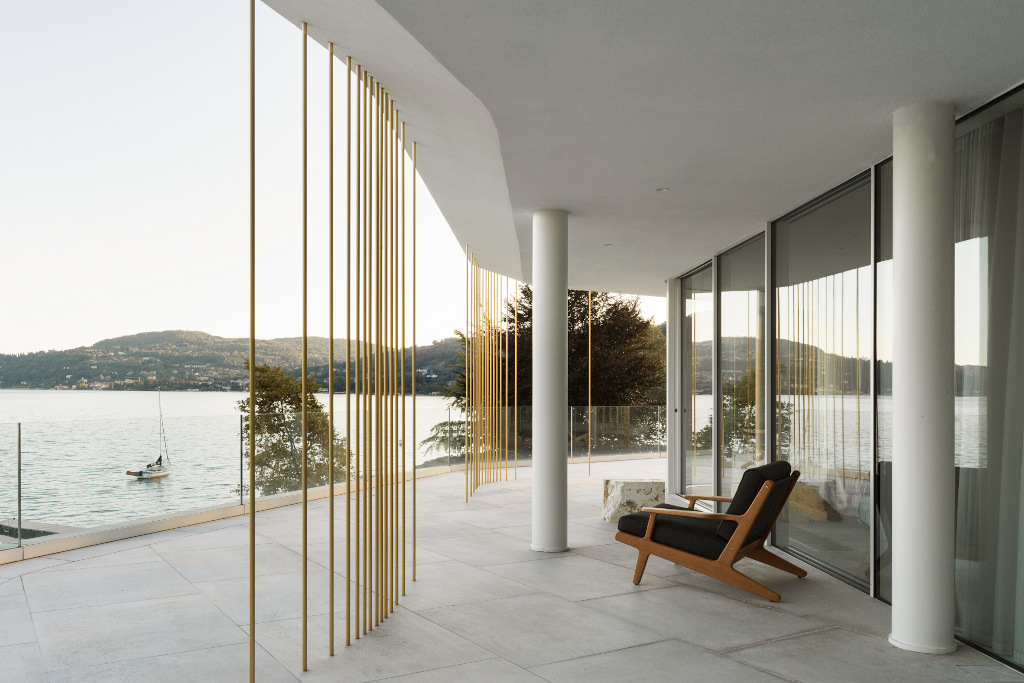 But this property is also perfect for hosting. The chef's kitchen will take those dinner parties to the next level, and the property caters for both inside and alfresco dining – whether you're planning a long sunny lunch party with endless rosé and set against the backdrop of the lake, or a cosy winter supper inside with close friends and plenty of red.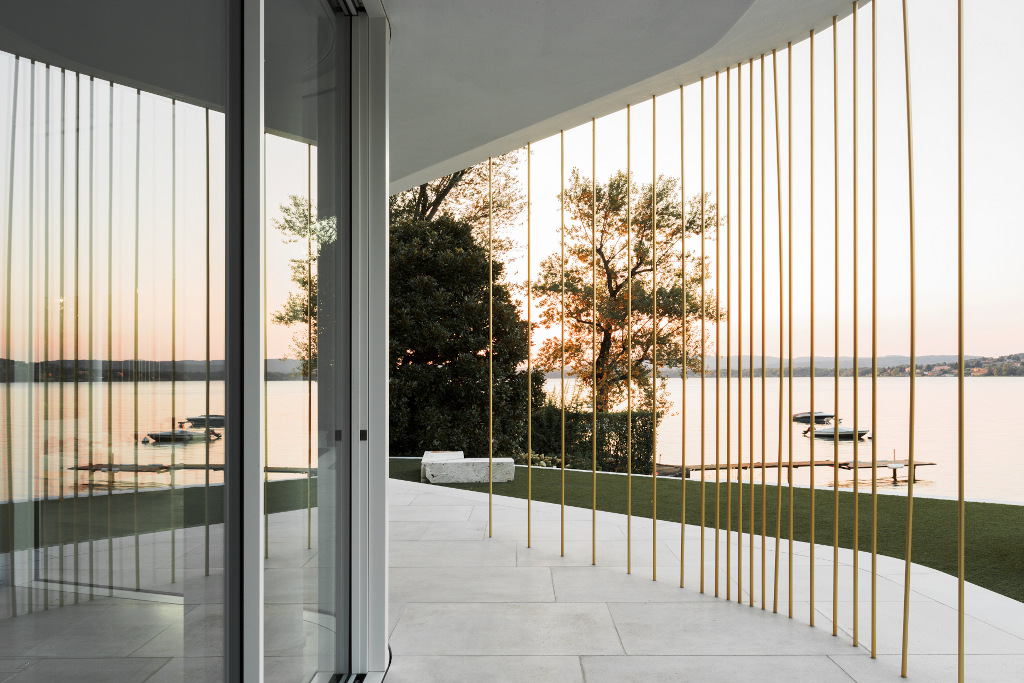 What's more, this house is also eco-friendly. There's a rainwater collection system, solar panels, heat pumps and passive ventilation, which helps reduce consumption by at least 60%. Outside, you'll find a fruit and vegetable garden which offers the chance to grow organic produce.
This idyllic lakeside escape is available through Christie's Real Estate, POA.
READ MORE: This Cool Converted Water Mill Property is Up for Sale /The Best New Properties on the Market Now / This Grand Italian Villa Is Up For Auction