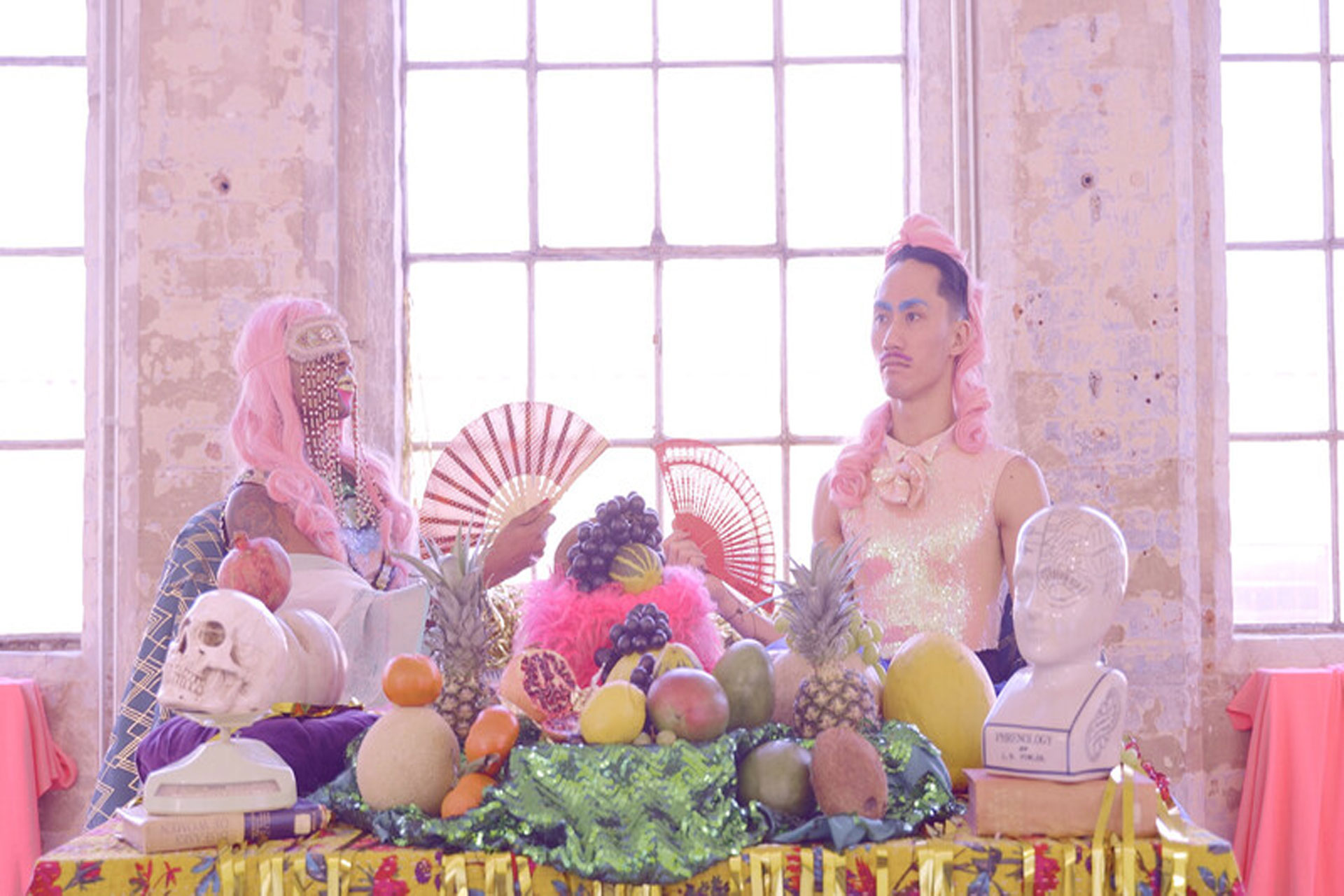 5 Things To See At Southbank Centre's Unlimited Festival 
---
Highlights from the 2022 event, which returns to London this September
Unlimited festival, which celebrates creative projects by disabled artists, is back and better than ever. Plan your visit using our detailed guide.
5 Things To See At Southbank Centre's Unlimited Festival
This year Southbank Centre once again presents the illustrious Unlimited, running from  7-11 September and showcasing extraordinary and innovative pieces from artists who identify as disabled. The festival features state-of-the-art commissions, bespoke one off performances and a wide range of existing work from visual art to comedy, which can be accessed both virtually and face-to-face. Here are some of the highlights.
Sam Metz: Unpredictable Bodies
This compelling animation by Sam Metz portrays stimming and tics using gestural line forms and dancing in order to explore the unvaried movements caused by neurodivergence. Metz's work focuses on the concept of what's referred to as choreographic objects. These objects include animation, analogue and digital film, paintings and crafted objects, such as 3D-printed forms. Through this process, Metz is able to communicate non-verbally via movement and embodied interaction without relying on verbal or written communication traditionally favoured by society.
If you're on a quest for a unique and unforgettable experience, look no further as this event is the ultimate choice for those who are keen to explore all of their senses in an unconventional way. From the comfort of your very own home, ease back and indulge in this fascinating sound bath experience. This event is available to stream from 7 September to 7 October. 
This light-hearted and rebellious performance will motivate you to keep an eye on your carbon footprint. It transports the audience into a futuristic society where following eco-rules is compulsory. Two sisters, who, in an effort to retain their home after accidentally breaking a rule, are met with numerous challenges. But will they succeed in their attempt to avoid eviction?
Also available online
Written and directed by Sonny Nwachukwu, founder of Gatewayarts, this transcendental piece delves into the world of astral projection. It reels the audience into a dream-like reality where characters Ada and Odi are taken through different tenses of their own lives, exploring the typical self-destructive patterns which many of us face through life. Discussing spiritual topics such as lineage, rebirth, and redemption, Saturn Returns connects with the audience through dance, music and spoken word, making links to Igbo mythologies. 
Also available online
Hero & Leander is an epic tale told through sound. Featuring folk, indie, sea shanties, and choral music, it tells the story of an epic seaside tale which  revolves around bad rulers, bad weather, and how we keep going when all else fails. It features Jack Dean & Company, a non-profit organisation dedicated to telling stories of how things could be and offering people the chance to dream of a different world, despite the tribulations and trials in which their current one may hold.
Take It Back: Zine-Making Workshop
Also available online
Taking it Back has developed a zine-making project which follows a library styled system, assisting participators in deepening their knowledge surrounding mental illness, neurodivergence and the importance of sharing mental health services. This workshop tackles the stigma surrounding conversations about the above topics by encouraging people to make a homemade magazine, which is later added to their accessible collections for others to view. 
READ MORE:
London's Best Art Shows & Fairs 2022-2023/ Best Things To Do In Scotland