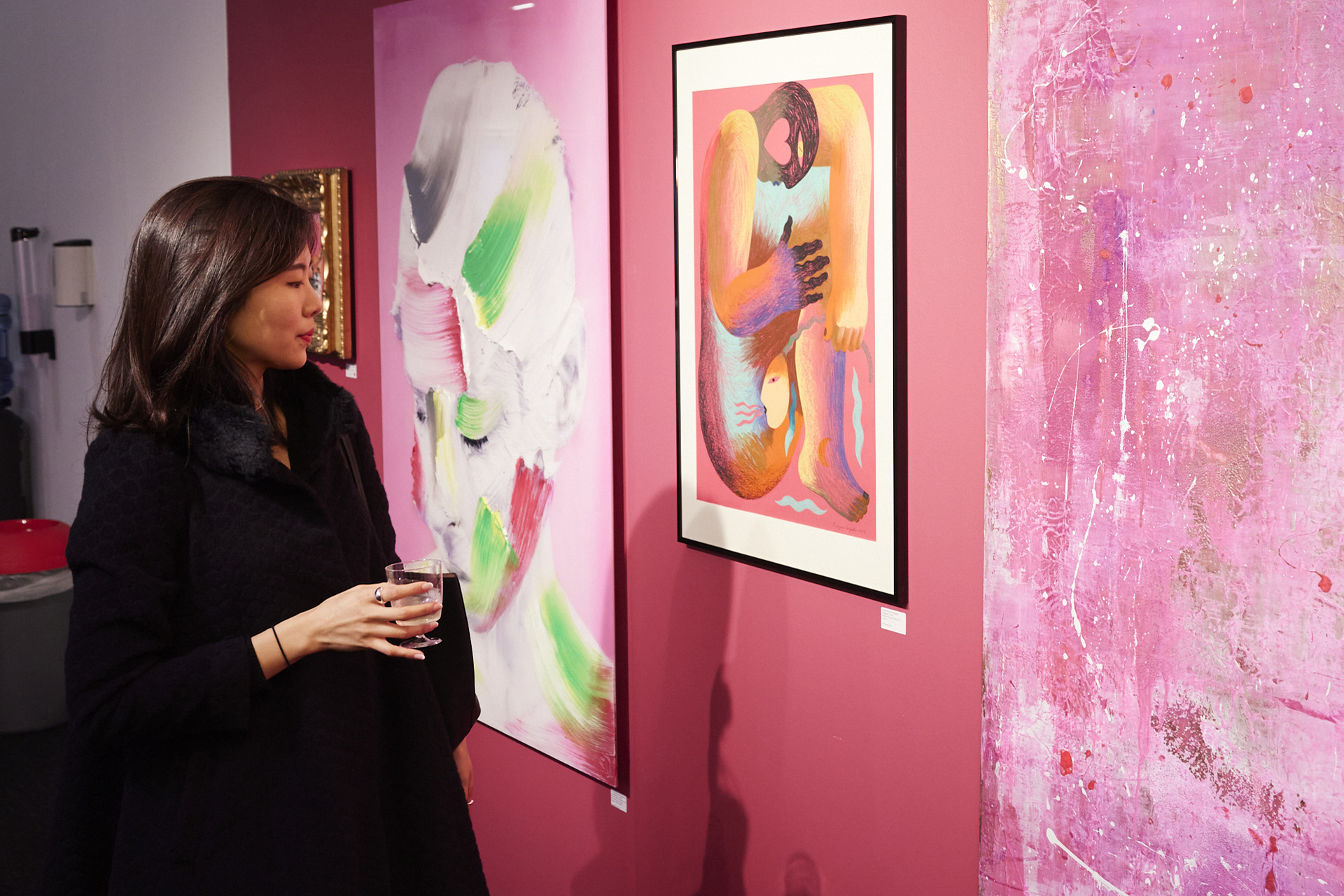 London's Best Art Shows & Fairs To Visit In 2023 (& 2024)
A calendar for art lovers
Whether you're curious about ceramics or an art history extraordinaire, London hosts shows and fairs for all types of art enthusiast. There are the big hitters like Frieze and the exciting Affordable Art Fair with its opportunities to discover new talent, alongside exciting smaller shows. Here are the fairs still to come in 2023 – and the best to pencil into your diary for 2024.
The Best Art Fairs In London 2023 (& 2024)
Affordable Art Fair, Battersea Autumn
19–22 October 2023 at Evolution London (Battersea Park Chelsea Gate, London SW11 4NJ)
On an autumn day in October 1999, 10,000 art lovers descended upon Battersea Park to browse thousands of paintings, sculptures and prints in a friendly environment. It was the first ever Affordable Art Fair – which has since grown into a worldwide phenomenon, hosting events in 10 cities around the world including London, New York, Hong Kong and Amsterdam. It's back in Battersea with its autumn edition in partnership with JM Finn. With over 100 leading galleries presenting the best in contemporary art from across the globe, you're sure to find your perfect piece. Plus, there are curated edits of works under £1,000 and under £500 for any budding collectors, and opportunities to discover exciting emerging talent from the UK's top graduate artists. For this edition, there will also be a new exhibition celebrating Black History Month, as well as Art After Dark Lates and Family Hours. If you can't make it, pencil the spring 2024 dates into your diary: Battersea in March, and Hampstead in May. Tickets from £10 per person. Find out more and book at affordableartfair.com
London Design Festival
16–24 September 2023 across London
The London Design Festival will return to the capital this September for its 20th edition, complete with an eclectic mix of events, exhibitions and installations. Highlights will include a landmark outdoor exhibit from Rotterdam-based designer Sabine Marcelis, located in St Giles Square, plus a project at Greenwich Peninsula from Stanton Williams and Webb Yates in collaboration with experimentadesign, inspired by the Neolithic stone structures that 'create a space separate from the outside world'. Once again, the festival will also join forces with the V&A on a series of displays, including Plasticity: a large-scale sculpture created by Italian architect Niccolo Casas using marine plastic waste intercepted by non-profit Parley for the Oceans. londondesignfestival.com
LAPADA Berkeley Square Fair
27 September–1 October 2023 at Berkeley Square, London
The Berkeley Square Fair will return this autumn, one of two annual design events in Berkeley Square (the other being PAD; see below). Expect over 100 exhibitors presenting works from across art, antiques, design and decorative arts, with prices ranging from £500 to £500,000, ideal for first-time and established collectors alike. lapadalondon.com
The Decorative Antiques & Textiles Fair
3–8 October 2023 at Evolution London (Battersea Park Chelsea Gate, London SW11 4NJ)
Each year, the Decorative Antiques & Textiles Fair sees a whole host of dealers gathering to showcase one-off antiques and works of art from a range of different periods. Visitors will find dealers in jewellery and vintage watches, colourful glass, textiles, collectible folk art and much more. For this year's spring edition, gardens were the focus, with a selection of seating, statuary and planters to explore – from garden benches to rustic wooden pieces and even antique garden gates. We've got one more 2023 edition to look forward to, with winter and spring fairs to come in 2024, too. decorativefair.com
Decorex
8–11 October 2023 at Olympia London (Hammersmith Road, London W14 8UX)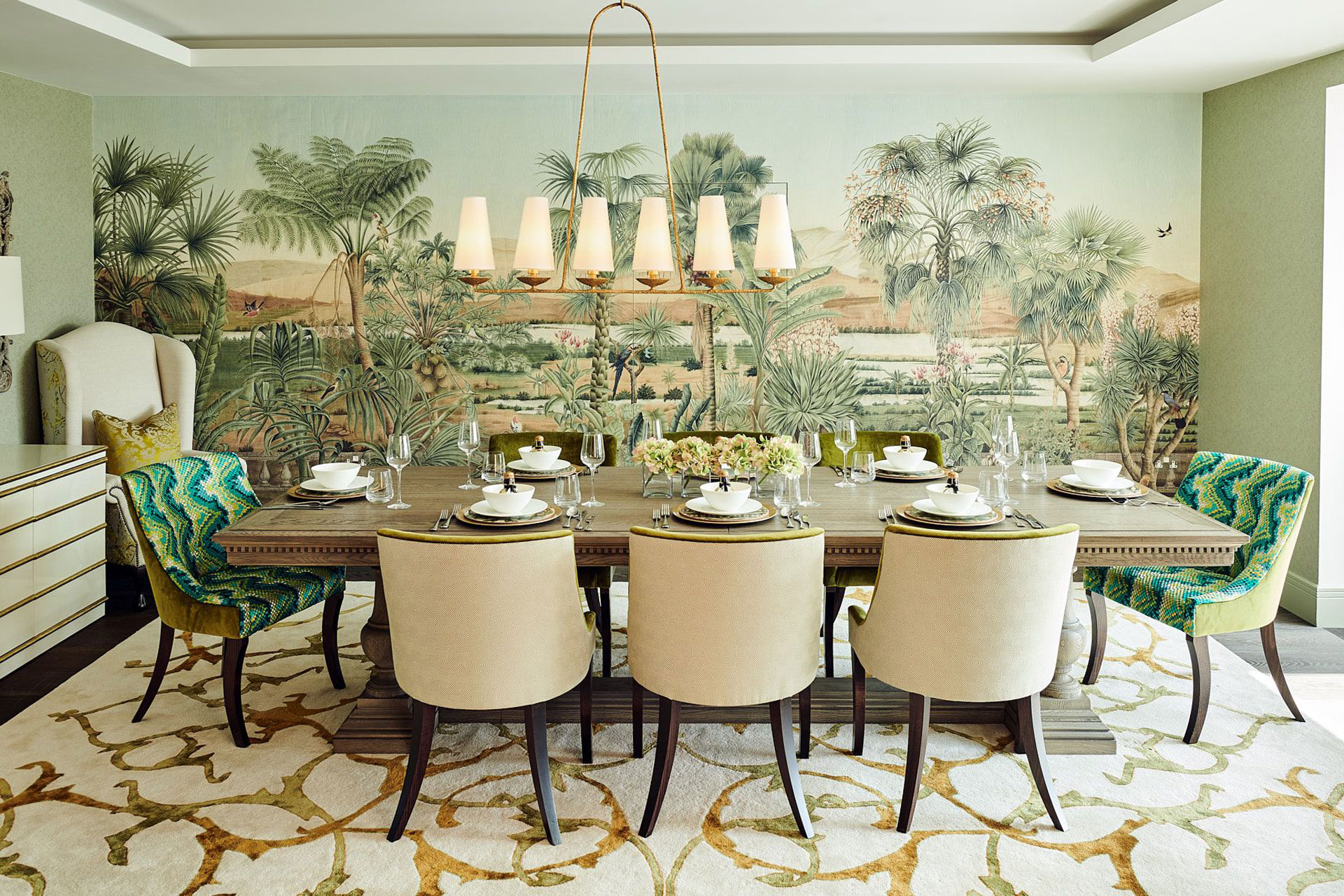 Returning to Olympia London for its 45th edition later this year, Decorex is Europe's leading interior design show. Events will offer designers and suppliers the chance to connect with both new and familiar brands, plus learn about future trends in the industry. In 2022's edition, the Design Talks programme returned, with an exciting line-up of names from the design world – from Alidad to Edward Bulmer and Karen Howes, who will be discussing everything from lifestyle rituals to bringing colour into your home. Elsewhere, you can network in The Decorex Bar, an Italian-inspired space designed by Carden Cunietti, plus explore Upstairs at Decorex, where features include a tablescaping area and live demonstrations from craftspeople. decorex.com
PAD London
10–15 October 2023 at Berkeley Square, London
The prestigious PAD art fair was founded in 1997 in Paris by Patrick Perrin, with the first London edition running 10 years later in Hanover Square. Now set in Mayfair's Berkeley Square, PAD London is celebrating its fifteenth anniversary this year, introducing an exceptional showcase of works staged by 62 leading galleries across Contemporary Design, Twentieth Century Design and Collectible Jewellery, featuring galleries from countries across Europe, North America and Asia. The fair is designed to inspire collectors, art consultants, museum experts and interior designers – but if you don't fall into any of these categories, it's also just a lovely place to browse. padesignart.com
Frieze London and Frieze Masters
11–15 October 2023 at The Regent's Park, London
One of the world's most renowned art fairs, the Frieze empire began with the launch of an art and culture magazine back in 1991. In 2003, the brand ran its first show in London's Regent's Park, with sister editions going on to launch in New York and Los Angeles. Three connected fairs will return to Regent's Park this autumn: Frieze Sculpture, Frieze London and Frieze Masters. Frieze London focuses on contemporary art – from both emerging and well-established artists – while Frieze Masters spans thousands of years of art history, from the ancient era to the late 20th century. Almost 300 galleries from all over the world are taking part, alongside a programme of talks and special projects covering the big issues in the art world of today. frieze.com
StART Fair
11–15 October 2023 at Saatchi Gallery (Duke of York's HQ, King's Rd, London SW3 4RY)
Since it was founded in 2014, StART Fair has been spotlighting the work of lesser-known artistic communities. It's held at the Saatchi Gallery each year, and sees all three floors of the venue filled with a mix of curated projects, gallery presentations and independent artistic exhibitors. Highlights for 2022 included an immersive experience titled 'In 1977 I want to go to Heaven' – a punk cultural tribute courtesy of Illuminati Neon, AKA Mark Sloper. There was also be a section dedicated to Korean artists, plus work by the winner of StART's 2021 Global Eye Award, Steve Smith – Dla'kwagila. A partnership with Martin Miller's Gin, meanwhile, saw the launch of an emerging artists' prize at last year's fair, with entrants invited to submit an artwork that responds to the theme of transformation. startartfair.com
The Other Art Fair
12–15 October 2023 at The Truman Brewery (91 Brick Lane, London E1 6QR)
Presented by Saatchi Art, The Other Art Fair will return to The Truman Brewery on Brick Lane this October after a March showcase earlier this year, showcasing the work of over 150 emerging talents. It's a place where art is reframed and reconsidered, with affordable works and independent artists taking centre stage. theotherartfair.com
Woolwich Contemporary Print Fair
26–29 October 2023 at Woolwich Works (The Fireworks Factory, No.1 Street, Royal Arsenal, Woolwich, London SE18 6HD)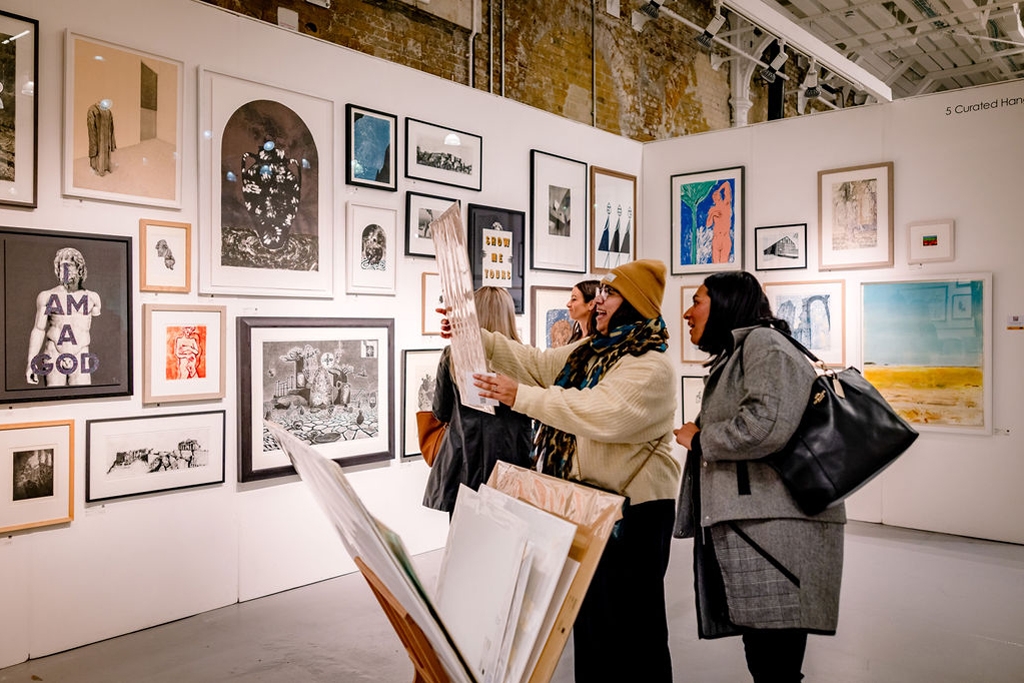 Europe's largest art fair dedicated entirely to collectable print works, Woolwich Contemporary Print Fair will return this autumn at London's historic Royal Arsenal. Emerging 'ones to watch' sit next to international names in a unique model of 50 percent specialist galleries and 50 percent curated hang selected by a panel of industry experts. The 'Patrons of Print' program offers unique opportunities to go behind the scenes with exhibiting galleries, artists, and museum partners, with not-to-be-missed 'first look' access, opening parties and events. woolwichprintfair.com
Collect
1–3 March 2024 at Somerset House (Strand, London WC2R 1LA)
The leading art fair for contemporary craft and design, Collect will return to Somerset House in March, followed by a virtual showcase on artsy.net until 12 March. Expect almost 40 specialist galleries showcasing the exception art of over 400 artists from across the globe, and hear from leading experts in contemporary craft, art and design across a three day programme. craftscouncil.org.uk
London Craft Week
13–19 May 2024 across London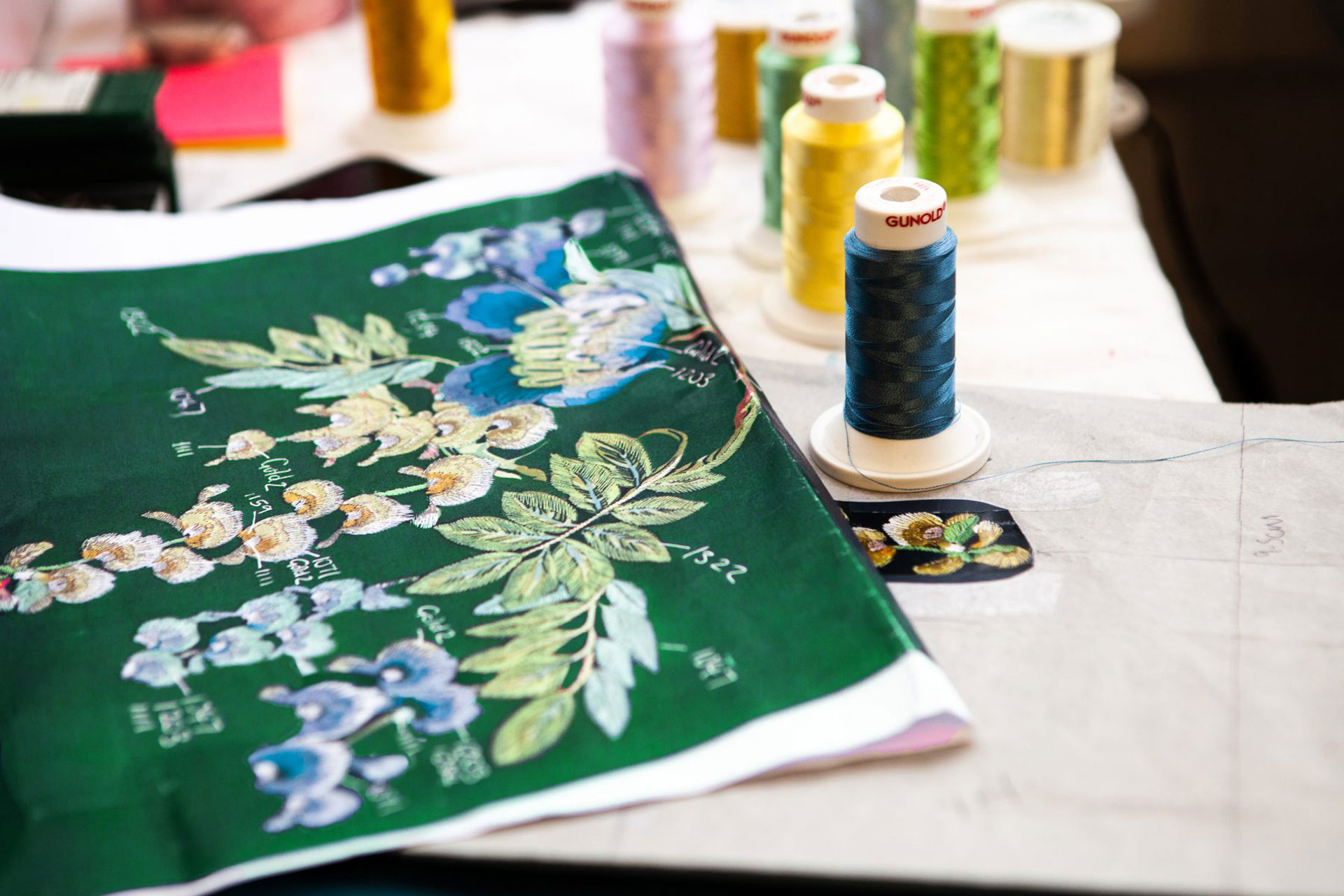 Year after year, London Craft Week shines a light on some of the most exciting makers through a programme of workshops, experiences, pop-ups and exhibitions. The festival will return to capital in May with a jam-packed programme of hundreds of events. Creative Freedom was the 2022 theme, with highlights including a group exhibition on contemporary jewellery using ancient techniques at Sotheby's, and a Maker's Market at The Royal Exchange. The 2023 festival also featured the first-ever Country Pavilions, presenting work by makers from countries including Malaysia and Norway. It will return next May, with the line-up yet to be announced. londoncraftweek.com
Eye of the Collector
TBC May 2024 in London
A relatively new addition to the London art show canon is Eye of the Collector, which returned to the capital for its second year running last May. Taking place in historic London mansion Two Temple Place, it brings collectors on a journey of artistic discovery, with works spanning the history of art and design from antiquity to today. Offering a new type of fair model, artworks here are presented as if they were in a collector's home, with the venue's striking Gothic surroundings making the experience all the more magical. eyeofthecollector.com
Fitzrovia Arts Festival
TBC June 2024
The rich and artistic past of Fitzrovia is celebrated in the Fitzrovia Arts Festival, which returns every summer. Internationally-acclaimed artists, performers and writers who live in the area (and famous residents from the past) were celebrated with a programme of concerts, exhibitions, poetry readings, talks, walks and performances across multiple venues in the area. Keep an eye on the website for updates for the 2024 edition. fitzroviaartsfestival.com
Main image: Frieze Art Fair in Regents Park, London. Photo by Linda Nylind for Frieze.