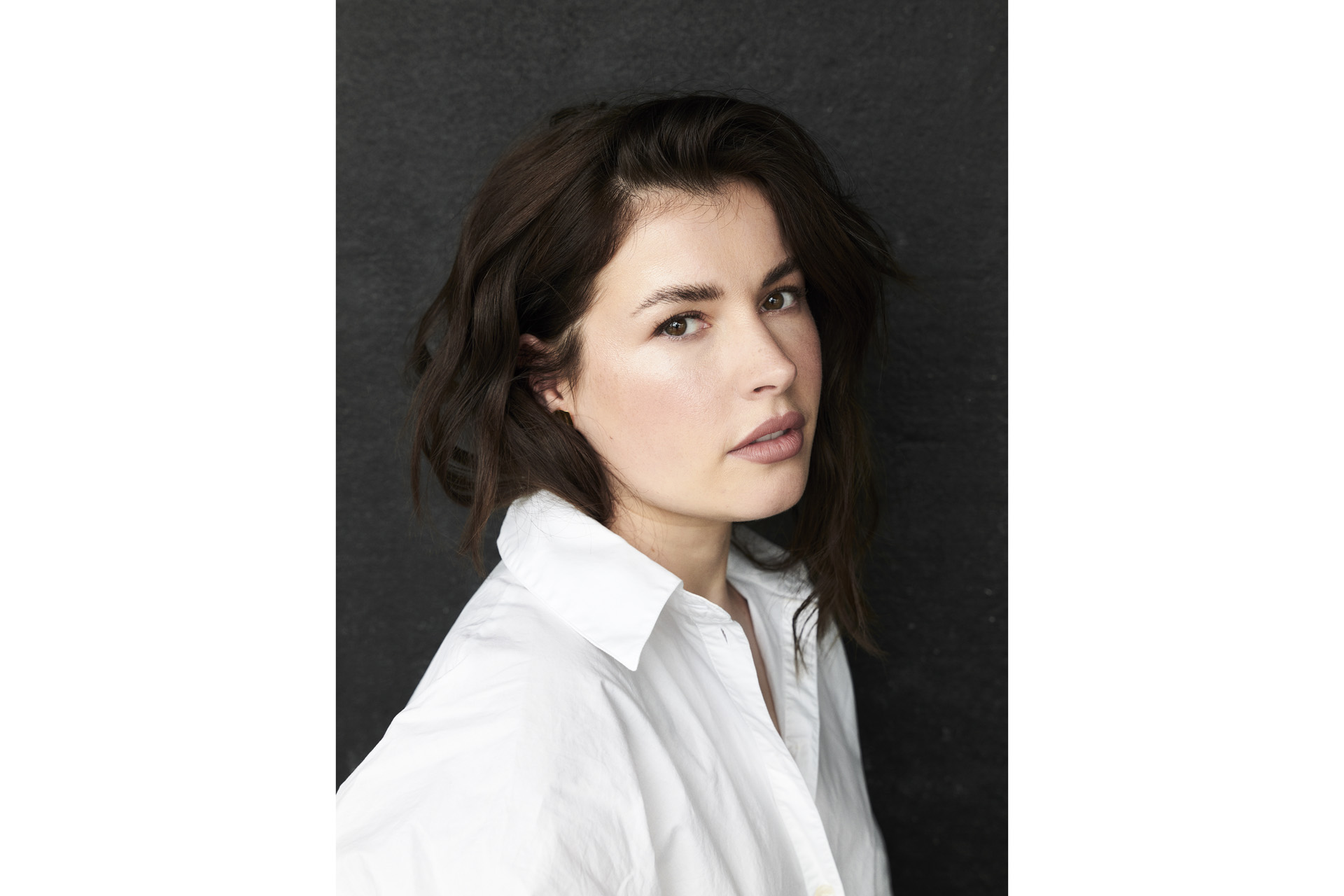 'It's Not Often You Play A Character That Causes So Much Terror – Especially As A Female': Aimée Kelly On Starring In Apple TV's Hijack
Hijack is streaming now on Apple TV+
Have you watched Hijack on Apple TV+ yet? Led by Idris Elba and told in real time, the seven-part thriller follows the journey of a hijacked plane on a seven-hour flight to London. Playing Jamie Constantinou is BAFTA nominated actress Aimée Kelly, who you might recognise from the likes of This Is England, Grantchester and Call The Midwife. We sat down with Aimée to chat all things Hijack.
Interview: Aimée Kelly On Starring In Apple TV's Hijack
Hi Aimee, how's life going at the moment?
Life is good, thank you! 
You can currently be seen in Hijack opposite Idris Elba – can you give us an elevator pitch for the show?
Our show is a seven part series for Apple TV following a plane from Dubai to London. It's a high octane thriller starring Idris Elba.
You play Jamie Constantinou – can you describe her?
Jamie is the female hijacker. She is a woman in a man's world and the sole female villain of the series. 
What was it like playing her?
I had such a blast playing Jamie. It's not often you get to play a character that causes so much terror – especially as a female. Each episode was more daring and was so fun to execute. 
How did you get into character/prepare for the role?
In almost every scene, I was carrying a gun which definitely helped me get into character quickly.
What was it like working with Idris Elba?
Idris is an extremely generous actor and teammate. He was always opening up discussion and making space to elevate the scenes. 
Any standout moments from rehearsals or filming?
There is usually super strict Covid protocols whilst filming and, because we were shooting in a studio that had to be large enough to fit an airplane, quite often the cast would hang out in a cast tent close to set instead of going all the way back to our trailers. We were all hanging one day and the Covid team turned up to say the tent did not meet protocol and so they cut the roof off the tent whilst we were in it, and for the rest of the six months we very oddly made a home of our Covid friendly roofless tent! 
You've also starred in the likes of Sket, The Personal History of David Copperfield and This Is England. What has been your favourite project to date?
They all have their own cast mates, locations and memories attached to them, so its hard to say, but this shoot in particular was so long. We were together for seven months, so we definitely formed a special bond during that time. 
Who has been your favourite actor to work with in the past? 
Both Helen Mirren and Jim Broadbent were such great actors to work with and learn from. They both have such good work ethics and sense of humour. 
Which co-star did you learn the most from? 
Niel Maskell is such a great actor. He was brilliant to work alongside in Hijack. He is now a great friend and advice giver.
What's your dream role?
Dream role changes from time to time, but I'd love to do a musical. I trained in musical theatre and went straight into acting, so would love to cross pollinate!
What's a genre you'd like to try or do more of? 
I recently shot a series adapted from a novel. It's a ghost story which I'd never done before and it was fun. So perhaps more supernatural or sci-fi.
Do you get to spend much time at home? 
I do. I have two sausage dogs, so if I'm not working or at home, they make sure I am walking them. 
Do you live in the town or the country? Which do you prefer? 
I currently live in London, and I was born and raised in Newcastle so, although I love city life, I want to eventually end up in the countryside. Somewhere with clean air. Hopefully the Cotswolds. 
What's your relationship with social media like? 
It ebbs and flows. It can be so dangerous and addictive, but in other ways so useful to educate or spread messages. You have to know when to stop, so I always have a usage limit on mine. 
How do you find balance in your personal and work lives? 
I love the job that I do, so I don't feel it requires too much separation. I am a massive reader, so to switch off I am always reading my book. 
What did you want to be when you were growing up? 
When I was little, I wanted to be a detective so I have no idea how I've ended up here haha!
How can we all live a little bit better? 
Niel Maskell actually once told me 'all anyone needs is patience, kindness and encouragement', and I think that's a pretty good one to have in the back of your mind. Environmentally, there's always room for everyone to make improvements! 
Anything fun in the pipeline – professionally or personally? 
I have a series called Platform 7 on ITVX being released in December. 
Quick Fire
I'm tuning into… Succession
What I'm reading… Tomorrow, Tomorrow and Tomorrow by Gabrielle Zevin
The last thing I watched was… The Bear 
What I'm most looking forward to seeing… Black Mirror 
Favourite film of all time… I can never choose. Joint first place are: Reservoir Dogs, The Princess Bride, Stand by Me, True Romance, All Dogs Go to Heaven
My ultimate cultural recommendation… S-Town Alabama podcast 
Cultural guilty pleasure… Dance Moms. Every single season. I have binged multiple times. 
What's next for me is… Platform 7 on ITVX
Hijack is streaming now on Apple TV+