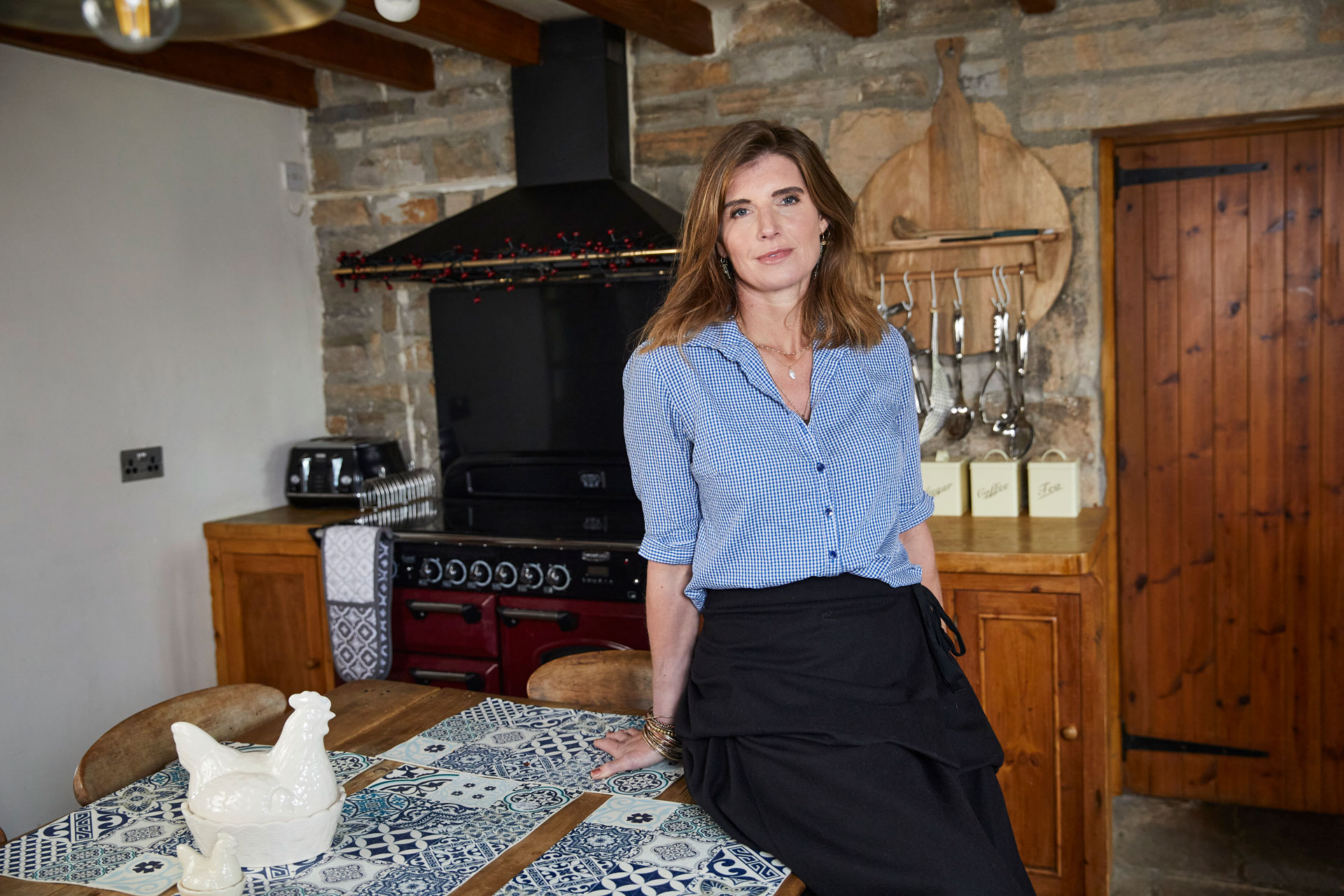 Amanda Owen on the Highs and Lows of Farm Life
---
'From countryside life and farming, you get taught about empathy'
When C&TH first interviewed Yorkshire shepherdess Amanda Owen back in 2017, her fame was only just beginning. Though she'd already written a bestselling book, it wasn't until 2018 when a reality show about her life debuted on Channel 5, Our Yorkshire Farm, propelling the Owen family into the spotlight. The series follows the lives of Amanda, her husband Clive and their nine children, who live on one of the most remote farms in Britain, Ravenseat. Here we catch up with Amanda to hear how life has changed over the past few years.
Q&A with Amanda Owen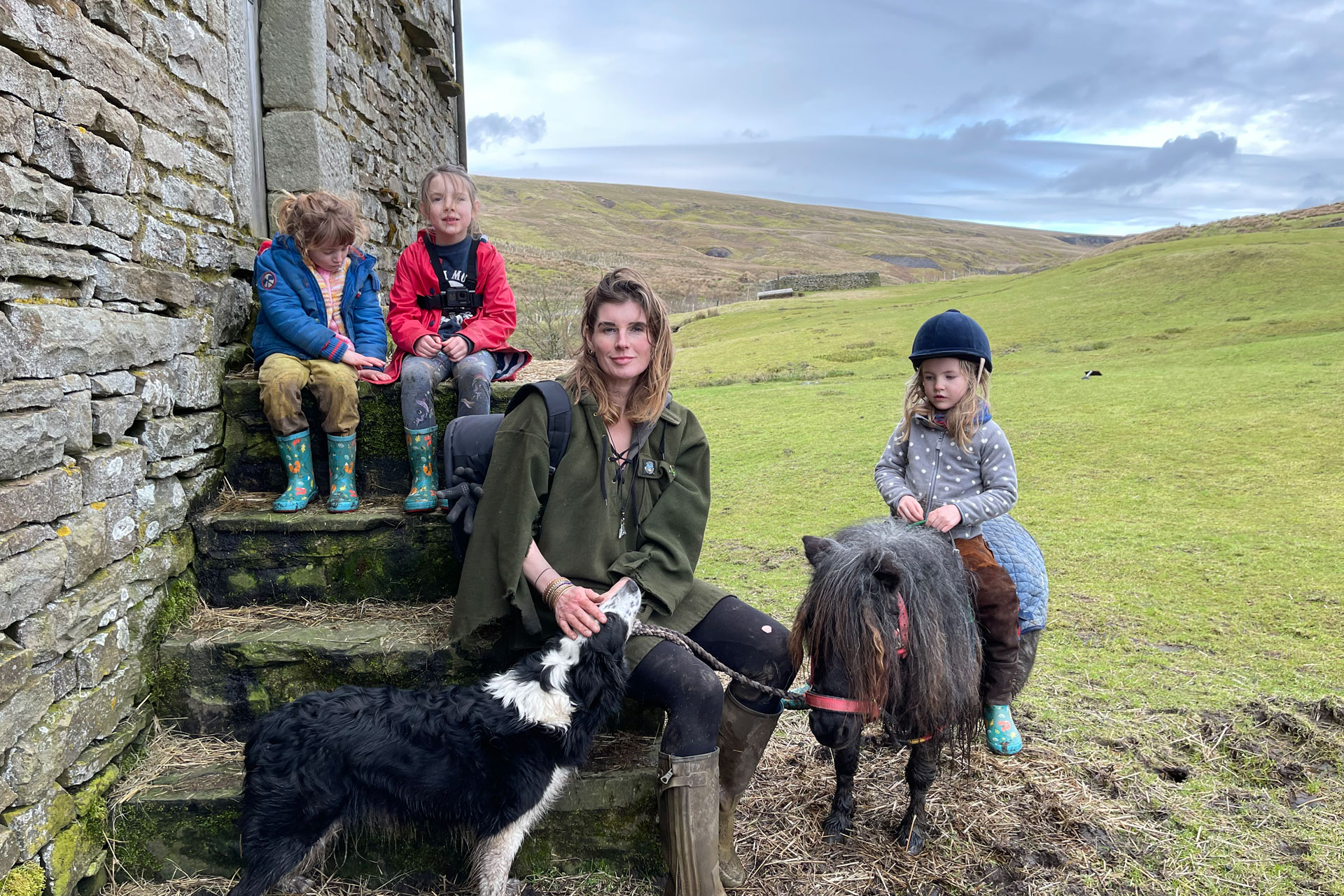 For many people, lockdown made them want to move to the countryside – did it give you a newfound appreciation for rural life?
Yeah, course it did. You might say nothing really changed – and nothing really does change in farming terms – but there was peace. External pressures eased. Time didn't seem to matter anymore – which was kind of nice at the start, but then it became a bit weird and stressful. I can understand perfectly how it would be a turning point for lots of people. There will be loads of people who would never have said 'I'm so outdoorsy', but it was only when you weren't allowed to go outside that you realised how much you needed it.
You grew up in a city. How does your children's life compare to your childhood?
It's enormously different; there's more of a sense of independence and adventure. As a kid I got to go out and wander, but it was in the confines of a very different landscape. Here, it really is back to basics. It teaches them ingenuity, it teaches them to be happy in their own skin and teaches them common sense. So many people see their safety device as their phone – but here you haven't got that. You could see that as being a negative or dangerous, but that digital detox is actually something that we all need. I think it's a good upbringing and it sets you in good stead for whatever is to come. I'm not saying that if you're brought up in the countryside that's where you must stay, but it gives you lessons that are applicable to life wherever it's going to be lived. From countryside life and farming, you get taught about empathy. You get taught real lessons about life and death.
Do you find your children get more and more independent?
Course they do. They know we're there to guide and help them, but being part of a big family means they certainly look to their siblings. If you watch the programme (Our Yorkshire Farm) you see that played out in front of you. Reuben is a good boy and he looks out for Sidney who is a lot younger than him – they have a real connection, which is not down to me.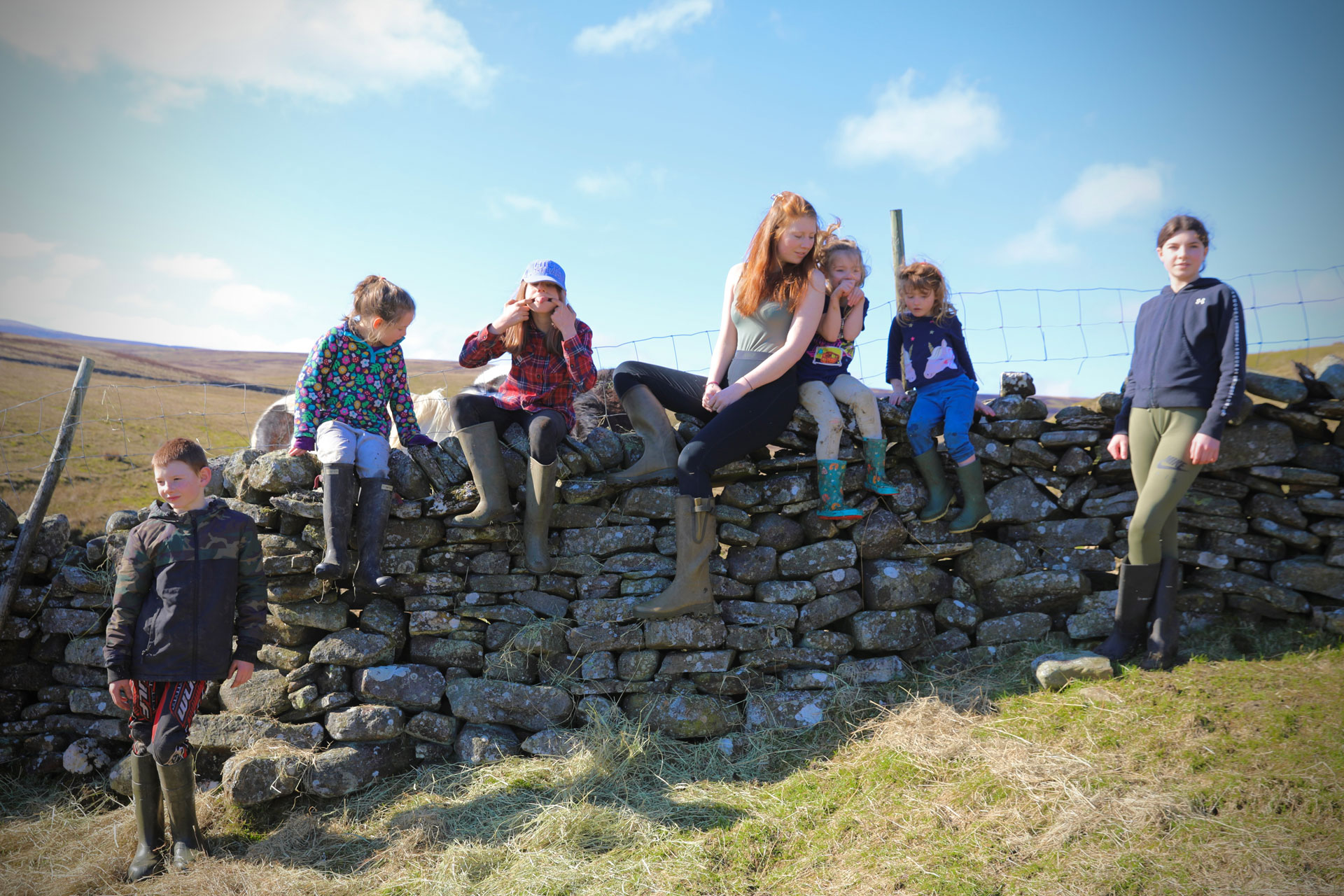 How do their views on farm life change as they get older?
They're just normal kids. At certain points they'll be enthusiastic and at other points more lethargic. But aren't we all like that? As they get older, their ideas change. Some of them become less into it, some of them become more into it – but I really believe it's always in you. When Raven was young she rode horses, and as she got into her mid-teens she shied away from it. But now she's at university, she's back riding horses again at every available opportunity.
Tell us about your new recipe book, Celebrating the Seasons with The Yorkshire Shepherdess…
It's a book that I'd always wanted to produce because it's photograph based. I don't call myself a photographer but I'm a happy snapper – I have a camera wherever I go. I haven't got time to write a diary so it's a visual diary. I'm not into posed perfection, I like pictures to tell the story.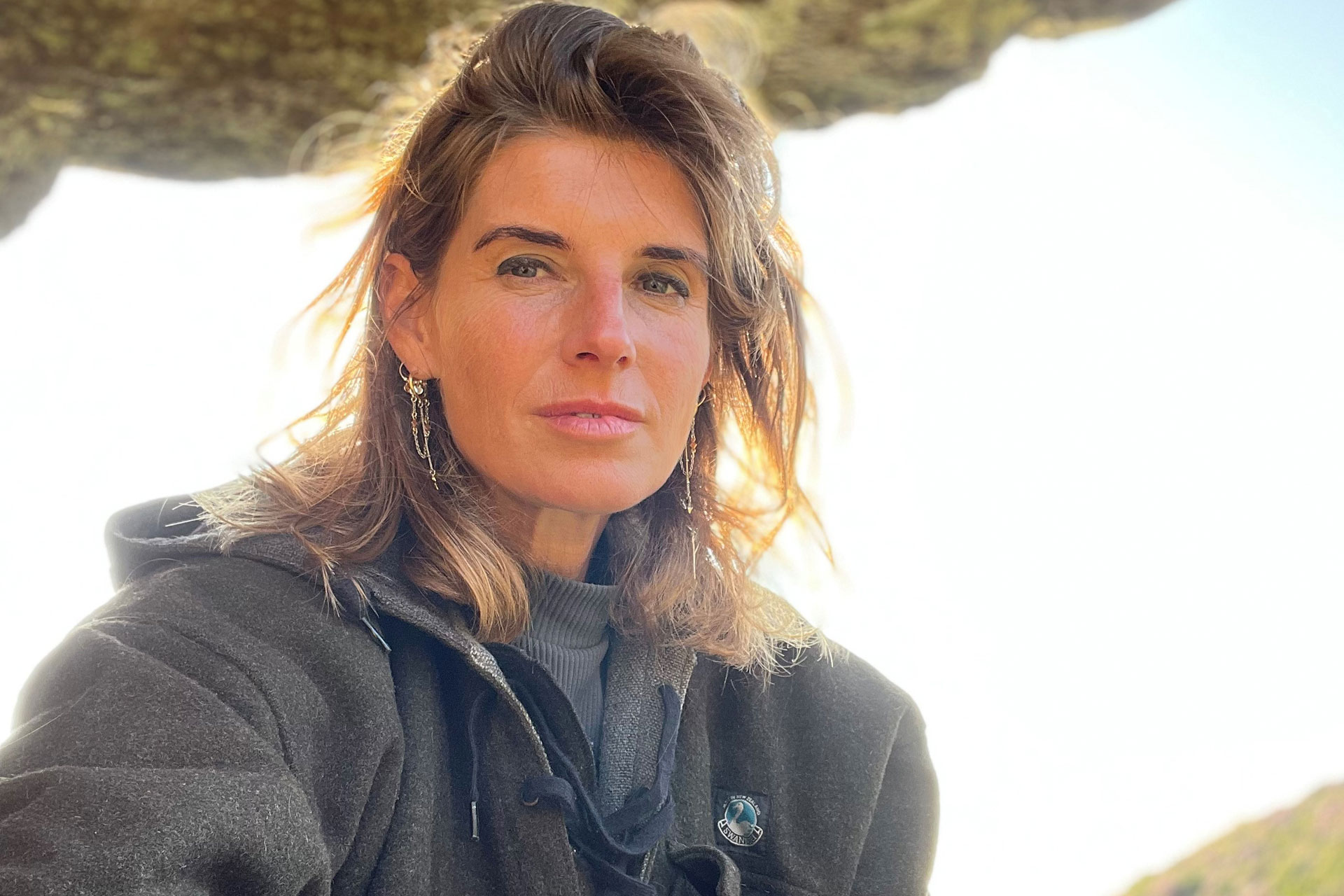 When did you learn to cook?
It was a very steep learning curve. I was a kid of the early 1980s, so I was brought up on crispy pancakes and Vesta curries. Moving away and living in a caravan meant that culinary skills weren't exactly high on the agenda – lots of pot noodles and pasta. Coming to Ravenseat Farm was the start of that journey. You come to live on one of the highest, most remote farms on the country and you haven't got the same access to shops – you're back to basics. You're making things from scratch. That's when I really began to learn to use what I could get my hands on.
How do mealtimes work in your family?
Every day we have a meal together at tea time. When I say tea time, other people might call it dinner – but we're northern. Everybody will sit down at around 6pm and chat about who has been doing what, who is on a school trip and what's going on. That one meal around the table is a place where everybody will be to chat and make arrangements.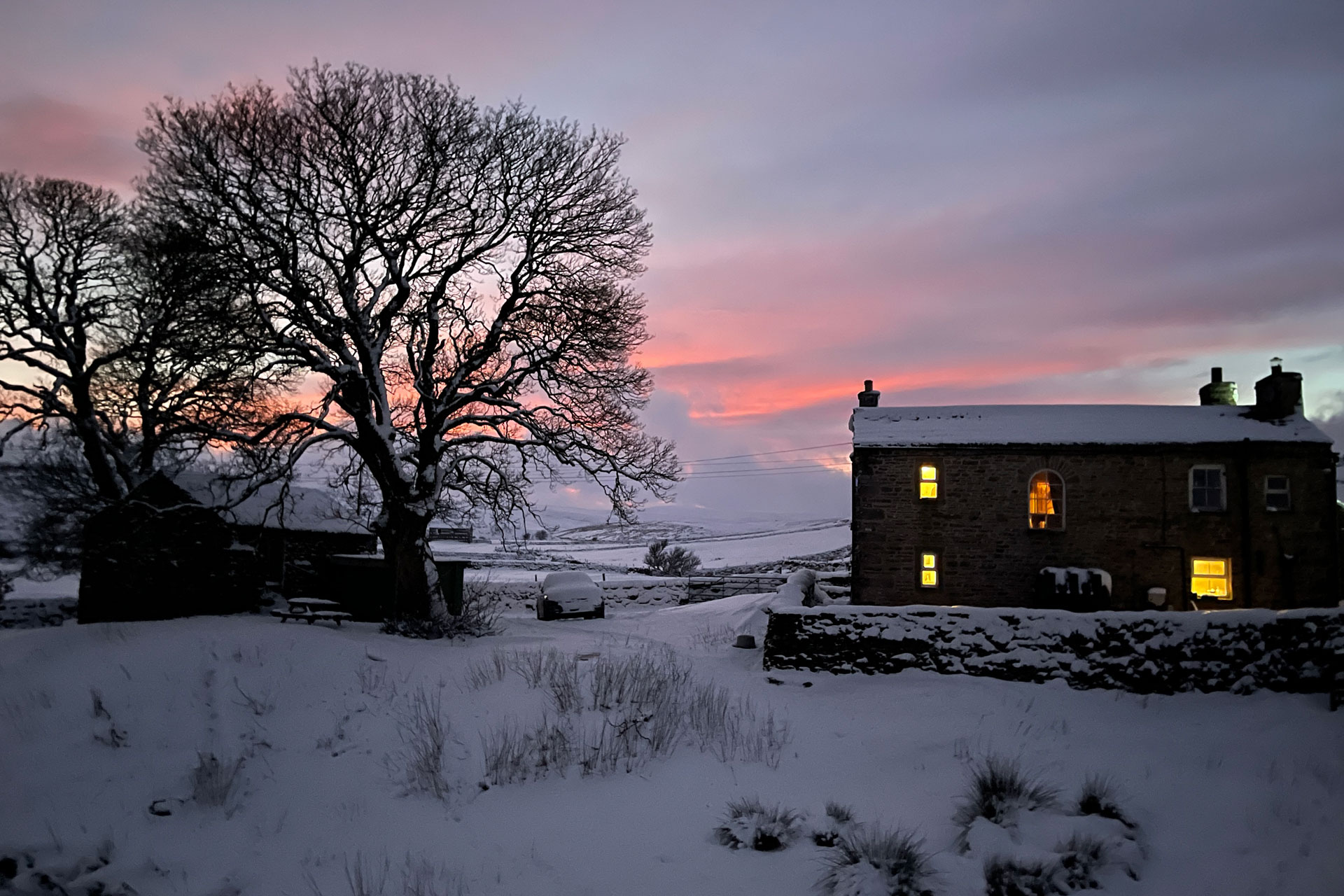 Where do you go for things you can't produce on the farm?
We go down to Catterick Garrison, which is around 30 miles away – an hour's drive. There's a really good Gurkha store there where you can buy spices, big sacks of rice and potatoes. The summer is very different to winter – we're out and about more, so we pick up supplies on the way. Through the winter, it takes a bit more thinking about. We know very well that every year there will be a time when we can't get out, because we have our own micro-climate. It snows and freezes and becomes a bit of a no man's land. I'm not talking about a light dusting, I'm talking about snow that's up to your waist, snow that scuppers your plans and makes it almost look like another world. It's more of an Alaskan environment.
How do you ever find time to switch off?
You have to be careful what you wish for. After 18 months of being curtailed and living in this weird place I think it makes you want to grasp the nettles that bit more. Everyone said: 'after this no-one will ever want to go out again', but it's the opposite. In the past, if it was a rainy autumn day, I would think: I don't really want to go out for a ride on the horse. Now I think: seize the day.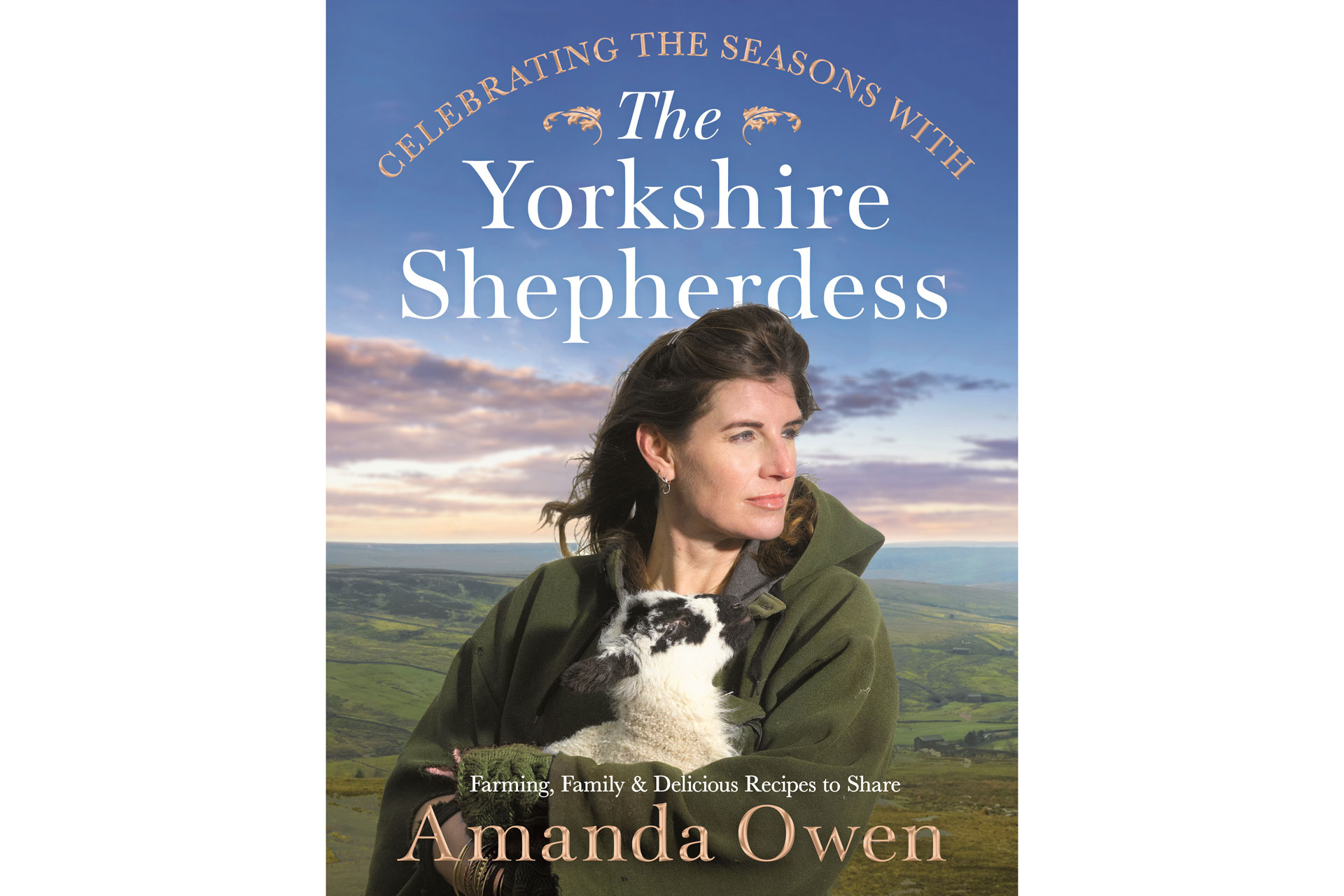 Celebrating the Seasons with The Yorkshire Shepherdess by Amanda Owen is out now by Pan Macmillan, £20.
READ MORE:
The UK's Best Farm-To-Table Restaurants / 3 Biodynamic Farm Stays