Anna Friel is one of the industry's hardest working actors, but despite the attention and energy she gives her roles, it's her daughter who comes above all else Clover Stroud finds out…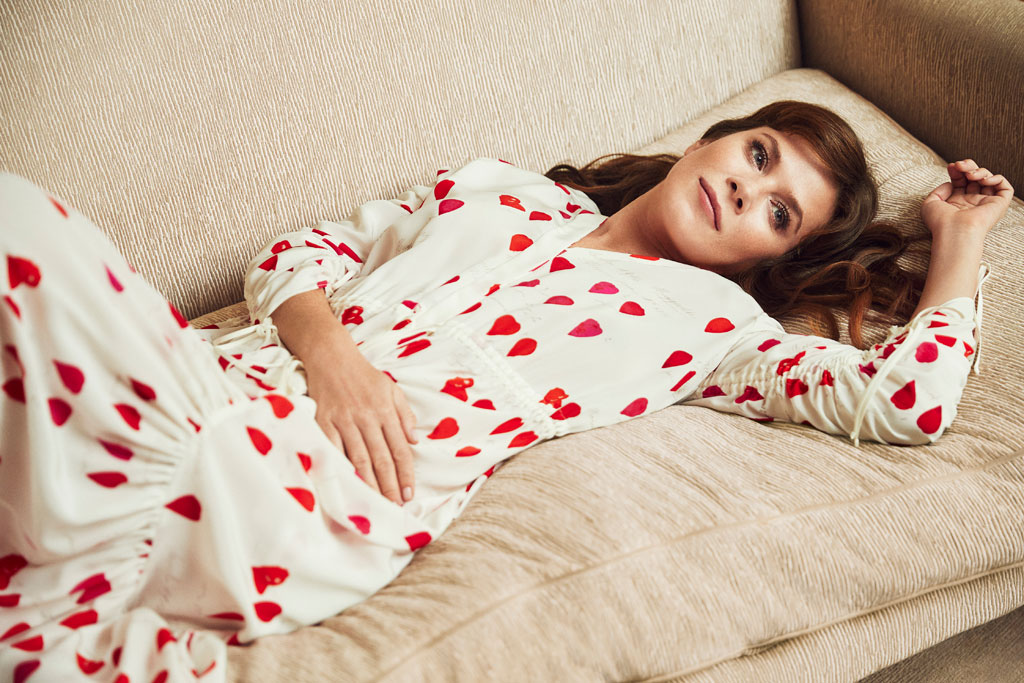 The room in Coworth Park where I'm meeting Anna Friel is busy with stylists and hair and make-up artists preparing for the shoot, and for a moment I struggle to spot her. She can't be the girl ironing creases out of a satin dress, and neither can she be the blonde in front of a laptop in the corner. It's only when I hear a throaty, enthusiastic giggle from the tiny girl in ripped jeans and an oversize jumper in the corner, gossiping with the hair stylist about Jemima Khan's party, that I realise it's her. And then she looks up and smiles, and immediately transforms from something of the girl next door to the high wattage glamour of a real star. Later, she stops in the hotel lobby to compliment a child on her outfit, and the little girl watches her, open mouthed, like she's been sprinkled with fairy dust.
The Real Anna
Ordering ginger tea for a sore throat, she's relaxed and chatty, despite the presence of her PR practically sitting on her lap. And although the PR is charming, I sense Friel doesn't actually need her there to quash questions, since she's more than able to evade anything she doesn't want to talk about, flashing a steely, beautiful smile as she does so.
Anyway she has plenty to talk about, having finished filming the second series of Marcella, the critically acclaimed detective drama that's distinctly noire. She won an Emmy for the role, but to say it's dark would be an understatement. Tackling paedophilia and child abuse, the second series (on ITV now) starts with the body of a small boy being discovered between two walls, Marcella's own mental unravelling and doesn't really let up from there.
'She's a complex, troubled woman, but flaws are what make characters interesting. I think everyone's a bit broken,' says Friel. 'Marcella's mixture of strength and vulnerability is fascinating, but it's been gruelling.'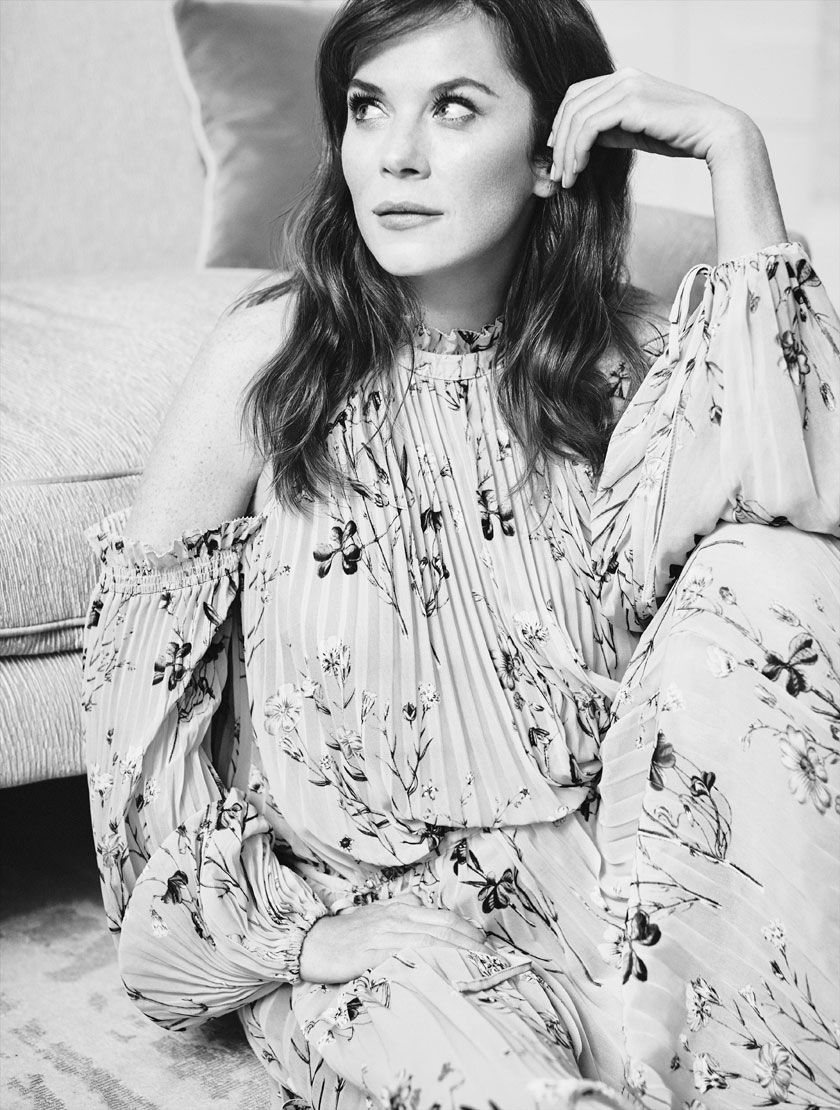 Gruelling it may be, but Marcella's exactly the sort of complicated, challenging role Friel relishes, and I geta feeling putting herself in harm's way, with work at least, is something Friel savours. It's a resilience she credits her 'wonderful' drama teacher at Oldham Theatre Workshop for having taught her. 'He couldn't stand anyone who was weak. If you couldn't hack it, you were told to get out.' She shakes her head, laughing a bit as she remembers her first speaking part. 'It was, "I'm a good girl, I am." I was 12, wearing six-inch stilletos. But if I analyse it, drama school was escapism for me. I found other people more fascinating than me, so always wanted to play them.'
The Old Anna
She gained a certain notoriety aged 16, for that lesbian kiss as Beth Jordache in Brookside, and she's worked consistently ever since then. As well as a stint on Broadway and several years in LA where she was nominated for a Golden Globe for Pushing Daisies in 2008, she's recently appeared on our screens in The Girlfriend Experience and Jimmy McGovern's Broken. She's begun working behind the camera too, and has started filming Butterfly which she co-produced. 'I've produced before, I've just never been given that title. I love working on script notes and going to castings, although it's a lot more work,' she says and shakes her head. 'My email inbox has doubled.'
Not that she's complaining. 'I've been working 15-hour days since I was a teenager, but it wasn't until my 20s that I realised it was my job. I was convinced I was going to finish my A-levels and become a barrister.' Acting made her grow up fast, and for a while in the nineties she was constantly papped, falling in and out of nightclubs with Kate Moss, or on the arm of Robbie Williams.
'I recently did a shoot with Rankin and we were talking about how relieved we were no one had camera phones in the nineties. Weren't they just the best fun? I don't think we appreciated that freedom but now having phones around makes for complete and utter paranoia.'
The Mum Anna
She remains 'very close' to David Thewlis, the father of her daughter Gracie, 12, although it was his move to France, after they split in 2010, to be with his French girlfriend, that brought her back to England from LA. 'I wanted my daughter to see him, but I don't think I realised at the time what a big sacrifice it was. My life was in LA. I was doing well and people in the business wanted me to stay, but life didn't deal me those cards. And anyway, Gracie has always been my priority.' Friel talks with precision about her career, but softens when she so much as mentions her daughter. 'She's my absolute angel. I love her completely,' she says simply.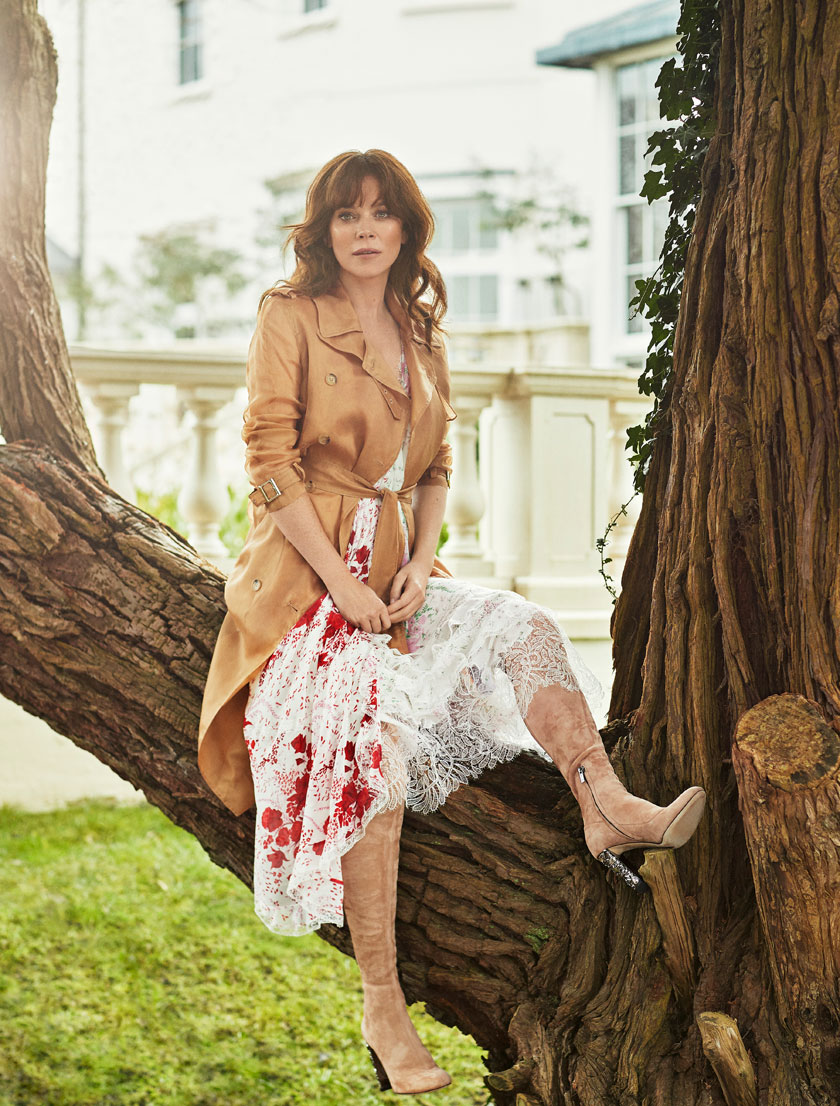 They live together in Windsor, and she looks forward to nothing more than the annual holidays they enjoy as a reward for the time they spend apart in the evenings when Friel's working. 'It's always our special time,' she says, telling me about a recent holiday in St Lucia. Of course, there are regular treats, but Friel clearly isn't acting when she talks about the work she puts into keeping her daughter grounded. 'I'm strict about her not being spoilt. She's grown up in an affluent world but I've been determined to keep her feet on the ground. It takes continual work. We had a talk yesterday about being respectful to each other, and she nags me about things like wanting a new phone, but I'm strict. Ear piercing is what she's asking about daily. I'm not going to give in on that one.'
She only looks troubled once during our conversation, when I ask her if she would want the same career for Gracie as she had. Her daughter is an accomplished musician, but she's been offered parts and has started to ask Friel about going to auditions.
'My parents never dictated to me, and I want to be like that, so I'd never say no, but she's young. If anyone laid a hand on her I'd kill them quite readily. But having said that I'd have a better idea about how to protect her, and how to guide her.'
She clearly brings a certain maternal care to the kids she works with on Marcella, too. 'I let their chaperones know I'm a mother, because their roles are tough. You sometimes have to shock them to get the right reaction, but afterwards they'll come to my trailer and have a laugh and make videos on their phones,' she says, giving me a wry smile. 'I've got to the age when
they say, my headmaster really fancies you.'
The Current Anna
What makes you happy, I ask. 'Gracie, of course. But apart from her, now I'm 41, I love my Aga, my steamer and my garden.' She likes cookery programmes with Jamie and Nigella, and 'devoured' The Crown. 'I wanted all of Princess Margaret's wardrobe. She was the coolest chick.' Her PR looks a bit jumpy when I ask about her romantic life, but Friel laughs when I press her on whether she's single. 'After last night, possibly,' she says cryptically.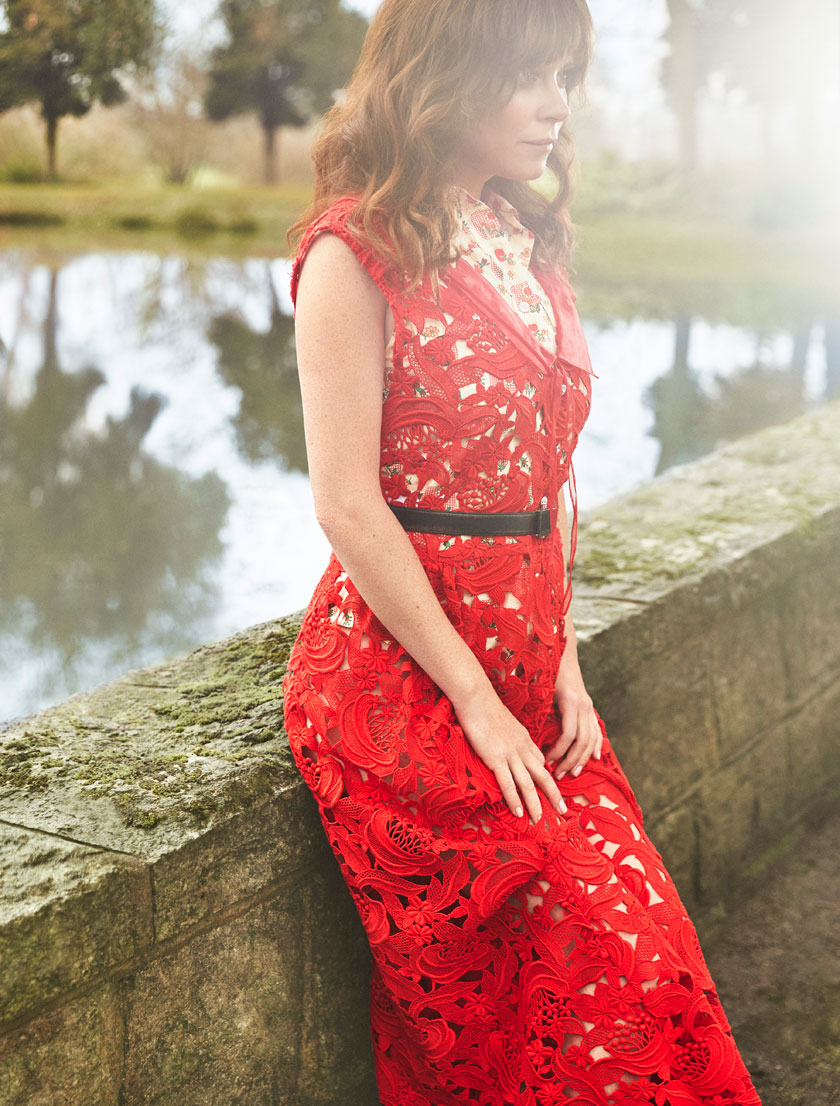 She said she recently dated someone in the military 'because it's quite a similar industry to acting', and she admits it was a relief not to go out with an actor for once. 'It's hard to have two egos in one house, but when you date someone who's not in the industry there are also complications, like how the other person will feel seeing you kissing someone on screen.' Instead she's started meditating, something old flame Rhys Ifans introduced her to, which is helping her to sleep and keep worries at bay, like whether she should have had another baby with Thewlis, which she says is her only regret in life. 'Because I do worry, and it's easy to lie there worrying about the choices you make, or whether you'll settle down and meet the man of your dreams.'
Until then, of course, it's just her and Gracie. 'If I'm away from her a day I miss her so. I don't know if a mother could love a daughter more.'
The second series of Marcella can be seen on ITV now.
MORE INTERVIEWS: Putin's Number One Enemy, Bill Browder | Elena Perminova From Russia With Love 
---