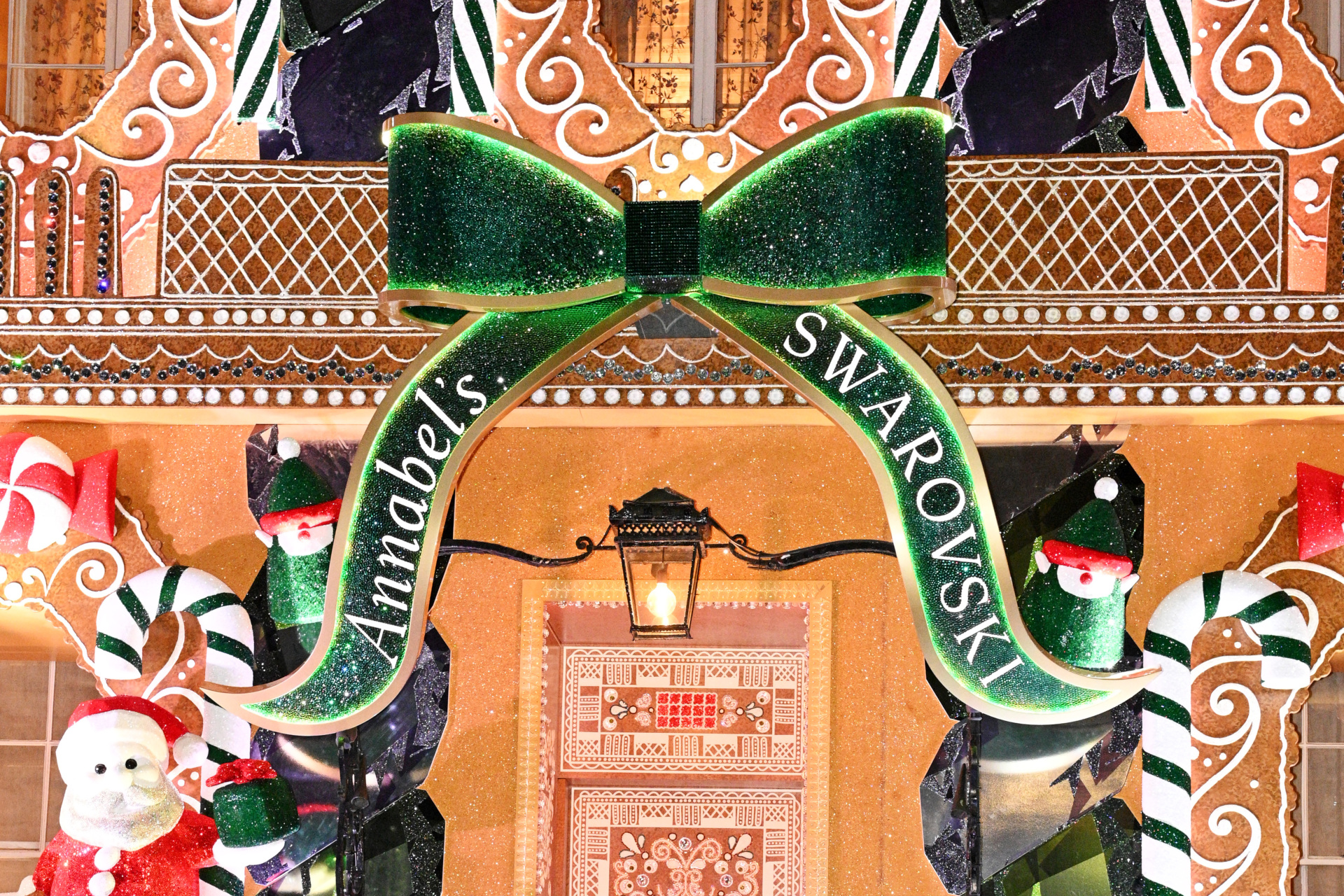 Annabel's Collaborates with Swarovski to Unveil New Gingerbread Façade in Time for Christmas
---
'We had the greatest pleasure in bringing to life a world of dreams and imagination.'
Take a look at Annabel's latest transformation in collaboration with Swarovski – the definition of a Christmas treat. 
Looking for Annabel's 2022 Christmas facade? Click here
Annabel's Collaborates with Swarovski to Unveil New Gingerbread Façade in Time for Christmas
Annabel's, the London club known for its fantastic seasonal displays, is back again this Christmas with a new gingerbread façade created in collaboration with Swarovski. The reimagined gingerbread house, which has been finished with dustings of sugar-like Swarovski Crystal decorations, is a celebration of the 'traditions, wonders and rituals of the season'.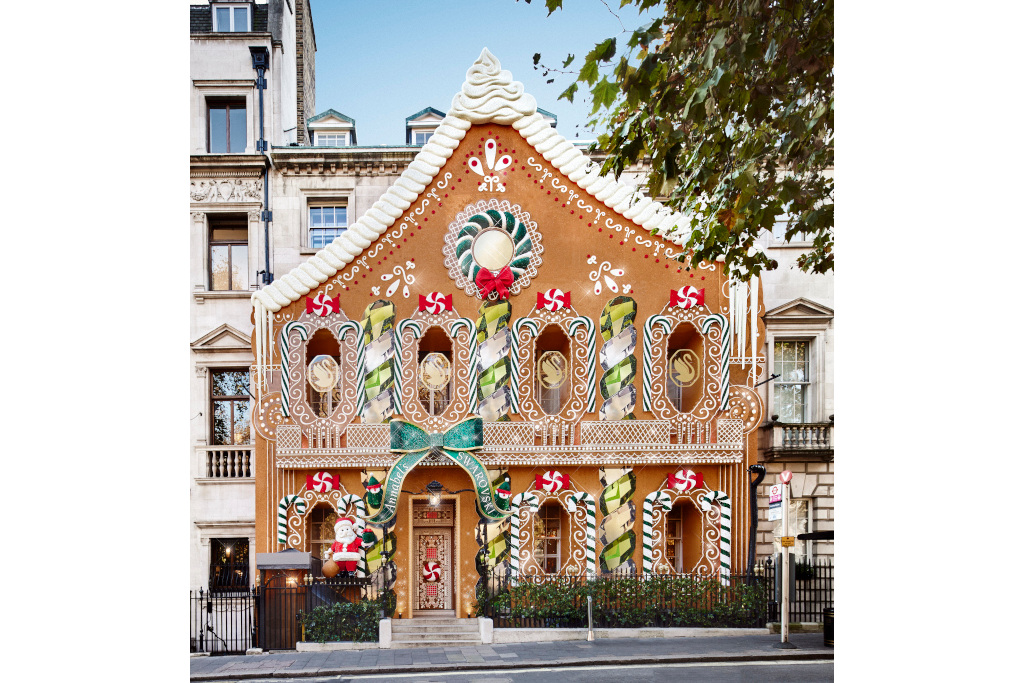 The main façade has been constructed using millions of toffee coloured Swarovski reignited crystals, with the added touch of 'icing' made from hand-sculpted and crystal dusted fiberglass. The columns framing the entrance are wrapped in emerald and clear crystals, with an oversized Santa Claus Swarovski figurine poised to welcome guests at the foot of the doorway. Those looking up at the windows will spot the iconic Swarovski Swans, which are framed by candy canes and topped with oversized humbug sweets.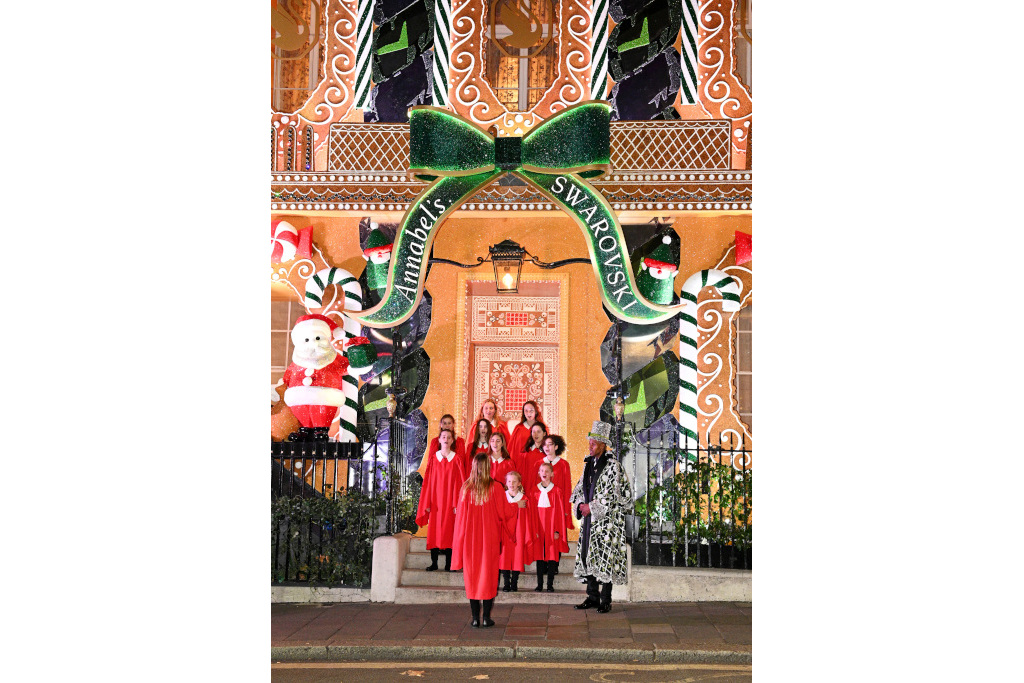 Annabel's renowned doormen have also been transformed for the occasion, as they now wear couture costumes created by British designer Richard Quinn. Featuring opulent crystal embroidery, ornate scalloped edges and the Annabel's crest included in silver threadwork.
Guests can step inside to a winter wonderland, with a Swarovski crystal adorned tree in the reception and six foot crystallised candy canes hanging from the stairwell. The Garden, now a traditional holiday hotspot, features a centrepiece tree dripping in thousands of Swarovski crystals and ornaments.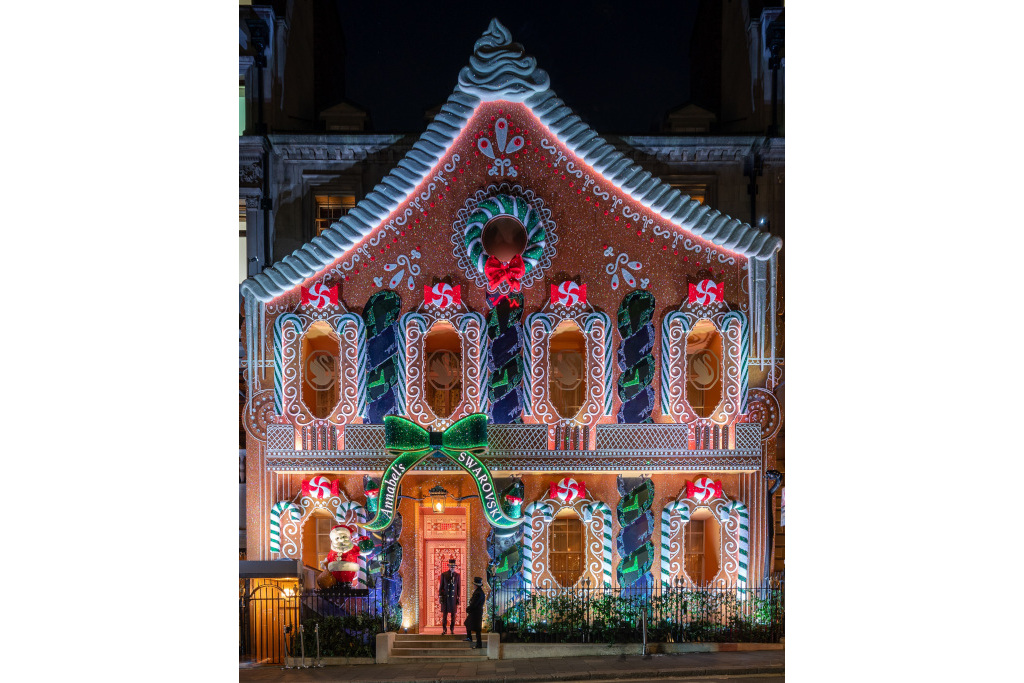 Speaking on the new façade, Tatiana Kharchylava, Annabel's Creative Director, commented: 'The holiday season is a glorious time of year at Annabel's as it encapsulates all that we love at the Club. After a year of not being able to celebrate, we are overjoyed to be partnering with Swarovski to create our most ambitious and ornate spectacle to date. Bringing our two brand's worlds together, the façade will shine bright over Berkeley Square as a beacon of light sparking joy.'
Giovanna Englebert, Swarovski Creative Director, also added: 'We had the greatest pleasure in bringing to life a world of dreams and imagination. As a child, I always imagined entering a gingerbread house, and to now have the opportunity to crystallise one has given me the biggest joy – I hope this façade will bring people together and be a reminder of the wonders of the festive period. A Swarovski candy world meets the holiday season turning it into magic.'
VISIT
The Annabel's x Swarovski display will be up from 23 November 2021 to 3 January 2022. annabels.co.uk
Featured image: David M. Benett/Dave Benett/Getty Images for Annabel's