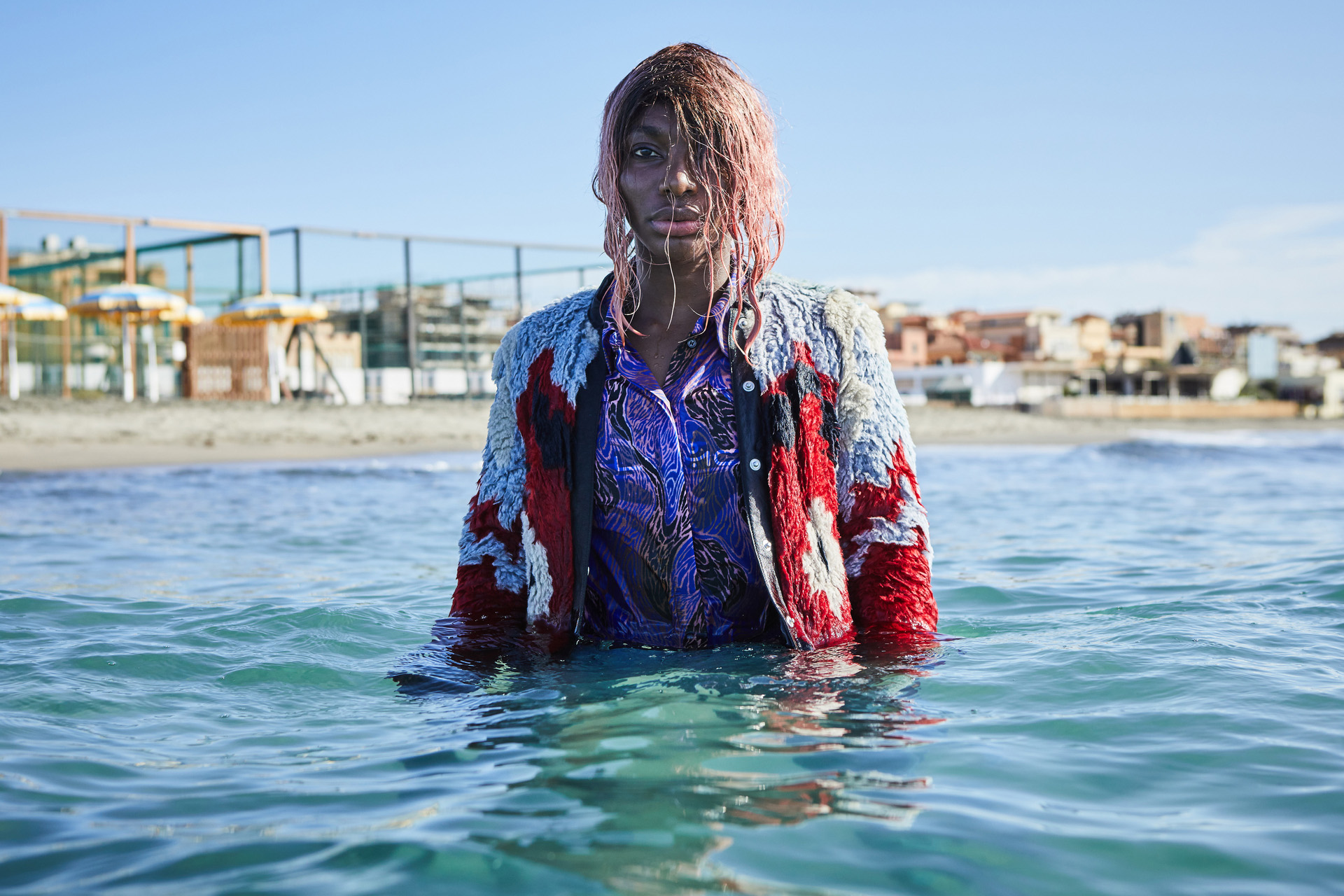 The Best Shows To Watch On BBC iPlayer Right Now
Is this the most underrated streaming service?
BBC iPlayer isn't just home to moody police dramas that you missed on terrestrial telly (although there are crime dramas aplenty): you can also stream live TV, some shows debut here, and there's a surprisingly random selection of American series to watch. Wondering where to start? Here are the best shows on BBC iPlayer right now.
The Best Shows To Watch On BBC iPlayer Right Now
Pride and Prejudice
Described by the BBC as 'The spectacular adaptation that started a wave of Austen-mania. With Colin Firth.' Enough said? This six-part 1995 BBC adaptation was written by Andrew Davies, and is widely regarded as one of the best adaptations of the novel. Firth plays a Darcey to rival Matthew Macfayden's, with Jennifer Ehle as Elizabeth Bennet.
Spooks
Speaking of Matthew Macfayden, tune into Spooks for a healthy dose of 00s spy drama, starring a young Macfayden working in a counter-terrorism division of the British Security Service (MI5). It epitomises the popular BBC crime form, with gripping storylines, complex characters and a realistic portrayal, in this case, of the world of espionage.
Normal People
A must-watch for romance lovers, Normal People took the world by storm when it debuted in the midst of UK lockdown in 2020, catapulting Paul Mescal and Daisy Edgar-Jones – and, frankly, Sally Rooney – to international fame and acclaim. Based on Rooney's novel, the series is a heartfelt look at two complicated people, following them from adolescence to adulthood as they navigate love, identity and their own complexity.
View this post on Instagram
Gavin & Stacey
Another British comedy classic, Gavin & Stacey offers a healthy dose of 00s nostalgia, following the long-distance relationship between Gavin from Essex and Stacey from south Wales, who meet after a serendipitously mis-dialled phone call. The beloved ensemble cast features Ruth Jones and James Corden (who wrote the show together), with Matthew Horne and Joanna Page in the title roles, joined by Alison Steadman, Larry Lamb, and Rob Brydon.
World On Fire
This British war drama series was created by Peter Bowker, and follows the intertwined lives of ordinary civilians across Europe and the US who are caught up in WW2. The series has been praised for its sensitive and beautifully rendered take on the war, and stars an ensemble cast, including Blake Harrison, who describes it as 'fresh', 'exhilarating' and 'harrowing'. Sign me up.
Read our full interview with Blake Harrison here
Miranda
Miranda is one of the best shows on BBC iPlayer if you're looking for something a little lighter. Created by and starring Miranda Hart, the show epitomises British comedy, following the life of Miranda, a socially awkward and clumsy joke shop owner as she navigates her way through various comedic situations.
Race Across The World
A reality series with a cult following, Race Across the World sees duos battle it out to, well, race across the world. Each series traverses a different continent, with series one racing to the Far East, series two traversing South America, and series three spanning Canada. It's an exhilarating show that's sure to inspire your wanderlust – with an added dollop of reality drama, too.
Peaky Blinders
Oppenheimer reminded you of the real reason you loved Peaky Blinders so much? Fancy a rewatch? BBC iPlayer is the place to be, with all episodes available to stream. If you've never watched before, this crime drama transports us to Birmingham in the interwar period, following the exploits of a gang called 'the Peaky Blinders'. Created by Steven Knight, it's loosely based on a real urban gang that operated in Birmingham from the 1880s to the 1910s.
Read our interview with Peaky Blinders star Natasha O'Keeffe here
View this post on Instagram
Louis Theroux's Weird Weekends
Docuseries lovers should switch Louis Theroux's Weird Weekends on for an intoxicating time capsule journey through left-field subcultures in the late '90s. All 17 episodes are available to watch on BBC iPlayer, ranging from born again Christians to swingers to body builders. The final episode delves into rap, featuring the original version of that catchy 'My money don't jiggle jiggle' song revitalised by Amelia Dimoldenberg's Chicken Shop Date episode with Theroux. All of this is to say that Weird Weekends is a veritable piece of history.
The Night Manager
This visually stunning British-American miniseries is based on the best-selling novel of the same name by John le Carré, and stars Tom Hiddleston as Jonathan Pine, a night manager at a luxury hotel in Cairo. A thrilling journey, Jonathan becomes entangled in a dangerous mission to infiltrate the inner circle of an arms dealer, Richard Roper (played by Hugh Laurie). Olivia Colman and Elizabeth Debicki also star, with the series taking viewers on a gripping journey through the world of espionage, betrayal, and high-stakes intrigue.
I May Destroy You
Michaela Coel's I May Destroy You has garnered international critical acclaim for its exploration of sexual consent, trauma and identity. We follow Arabella, a young writer who is drugged and sexually assaulted while out with friends. It's dark and nuanced, but funny at times, with arresting performances from the cast.
Line of Duty
When it comes to police dramas, Line of Duty is one of the best out there – and certainly one of the best shows on BBC iPlayer. Created by Jed Mercurio, the show delves into the gritty world of corruption and internal affairs within the police force. With its intricate plotlines, intense interrogation sequences, and a stellar ensemble cast led by Martin Compston, Vicky McClure, and Adrian Dunbar, expect to spend most of your watching time on the edge of your seat.
Vigil
From the people behind Line of Duty, Vigil is similarly known for its gripping storyline, complex characters, and stunning cinematography. It explores the mysterious death of a crew member aboard the Trident nuclear submarine HMS Vigil and the subsequent investigation led by DCI Amy Silva, played by Suranne Jones, and DS Kirsten Longacre, played by Rose Leslie.
Inside Man
What would make a good man commit murder? This four-part dark comedy explores what happens when a good person finds themself in the wrong place at the very wrong time. Led by David Tennant and Stanley Tucci on opposite sides of the Atlantic, it's a fast-paced, gripping look at modern morals and actions under pressure.
Killing Eve
It's tense, it's sexy, it's stylish, and it stars Jodie Comer and Sandra Oh. What more could you want? This gripping, comedic spy thriller was created by Phoebe Waller Bridge and took the world by storm when it first debuted in 2018. Set primarily in London, we follow the cat-and-mouse game between Eve Polastri (Oh), a British intelligence investigator, and Villanelle (Comer), a psychopathic assassin.
View this post on Instagram
Fleabag
Phoebe Waller-Bridge's classic two-series show Fleabag first aired in 2016 and is best known for its wildly differing seasons. Repopularising the to-camera comedy style, we follow a witty and troubled woman known only as 'Fleabag' as she navigates grief, love, and self-discovery.
This Is Going To Hurt
Based on Adam Kay's best-selling memoir of the same name, This Is Going To Hurt follows the life of a junior doctor in obstetrics and gynaecology as he navigates the chaotic and often heartbreaking world of the NHS. Ben Whishaw stars as the lead character, and it's one of the best shows on BBC iPlayer if you're looking for humour, authenticity and emotional resonance.
Gentleman Jack
This historical drama series was created by Sally Wainwright, and is based on the life of Anne Lister, a 19th-century English landowner who kept a detailed diary of her life – including her relationships with women. The series stars Suranne Jones as Lister and explores gender, sexuality, and class in the context of the time period.
Happy Valley
Also from Wainwright is Happy Valley, a BBC classic following the life of Sergeant Catherine Cawood, a police officer in the Calder Valley, as she investigates various crimes and navigates her personal life. The series is known for its gritty realism, strong performances, and exploration of grief, addiction and family dynamics.
Dr Foster
If you're a fan of medical dramas, try Dr Foster, Mike Bartlett's exploration of Dr. Gemma Foster, a well-respected GP who suspects her husband of having an affair. Suranne Jones plays Foster as Bartlett explores betrayal, revenge, and the impossible ideals of the British middle class.
Watch all of these (and much more) at bbc.co.uk/iplayer