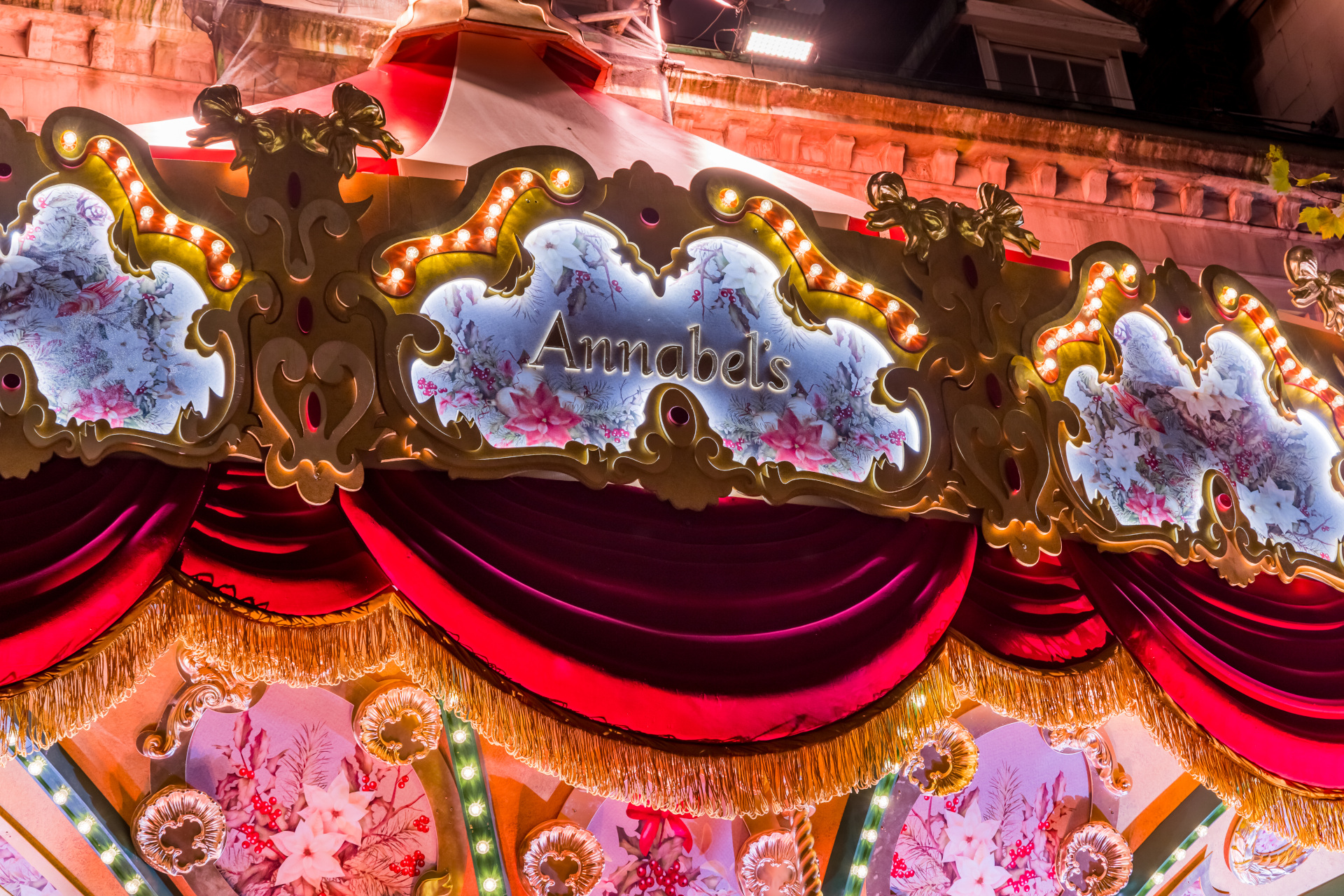 Annabel's Unveils A Magical Carousel Facade for Christmas 2022
---
An exciting winter wonderland comes to Berkeley Square
Take a look at the new Christmas display from private members' club Annabel's, which transforms its legendary facade into a fairground wonderland.
Want to see what Annabel's did last year? Click here
Annabel's Unveils A Magical Carousel Facade for Christmas 2022
Private members' club Annabel's is back with a festive bang this year, as it unveils a new – and utterly charming – Christmas facade for winter. The display, which sees a dreamy fairground ride come to life on the front of the club building, is one of London's must-visit sightseeing spots this Christmas.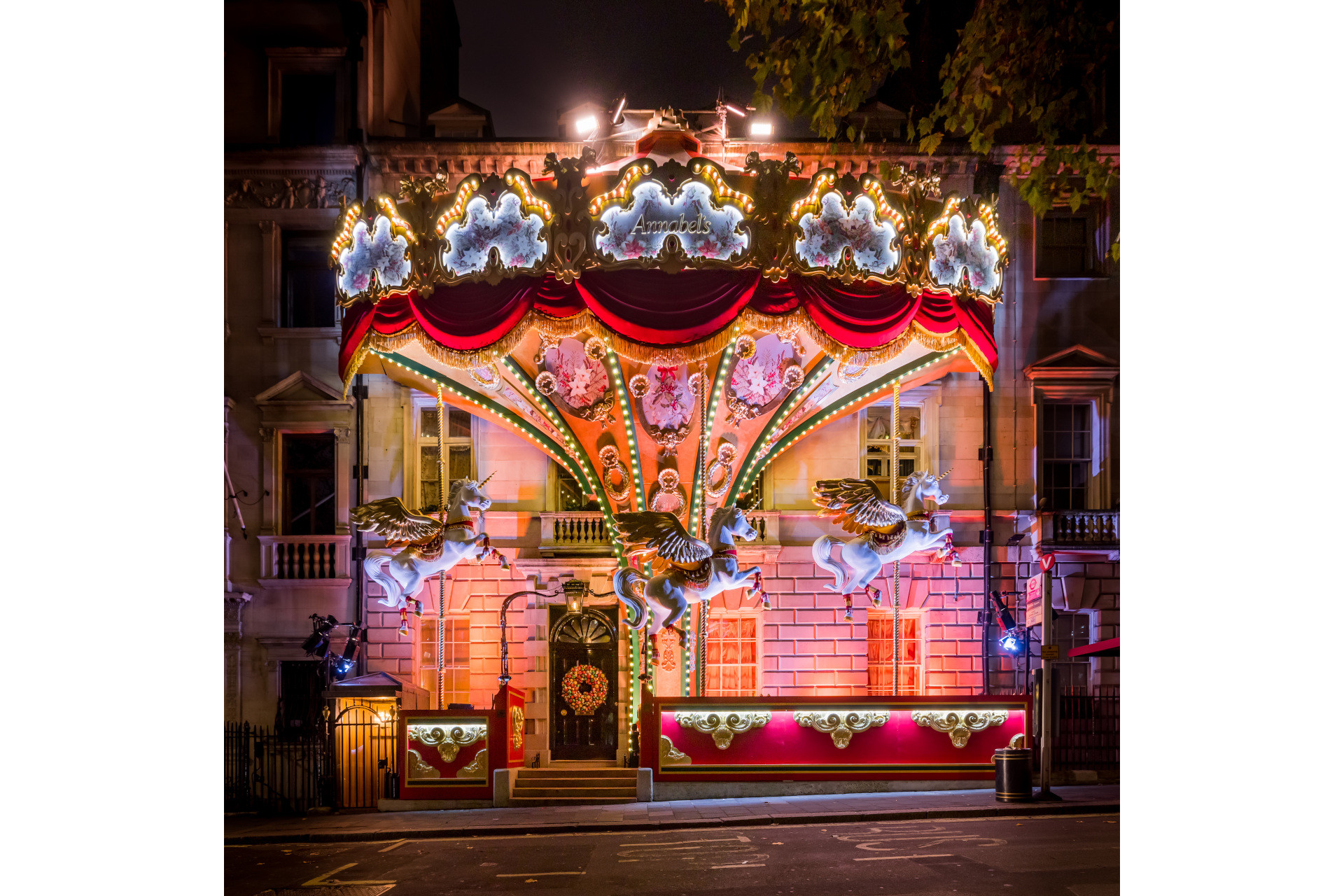 Taking shape with a new 'winter wonderland' theme, Annabel's has covered its whole exterior with a giant carousel featuring festive illustration panels taking inspiration from vintage fairgrounds, cheeky Victorian-era characters and flying pegasi dancing among it all.
Who designed Annabel's Christmas 2022 display?
This year's display was designed by Tatiana Kharchylava, Creative Director of The Birley Clubs. Looking at Annabel's iconic interiors for inspiration, Tatiana chose to bring key elements from the inside of the club outside for everyone to enjoy.
The main highlight of the display is a key image from Annabel's interiors: the Pegasus. Elevated above the club's cantilevered staircase, the white winged horse is known for greeting guests on their way in – and now it's the first thing seen by those passing by Annabel's front door.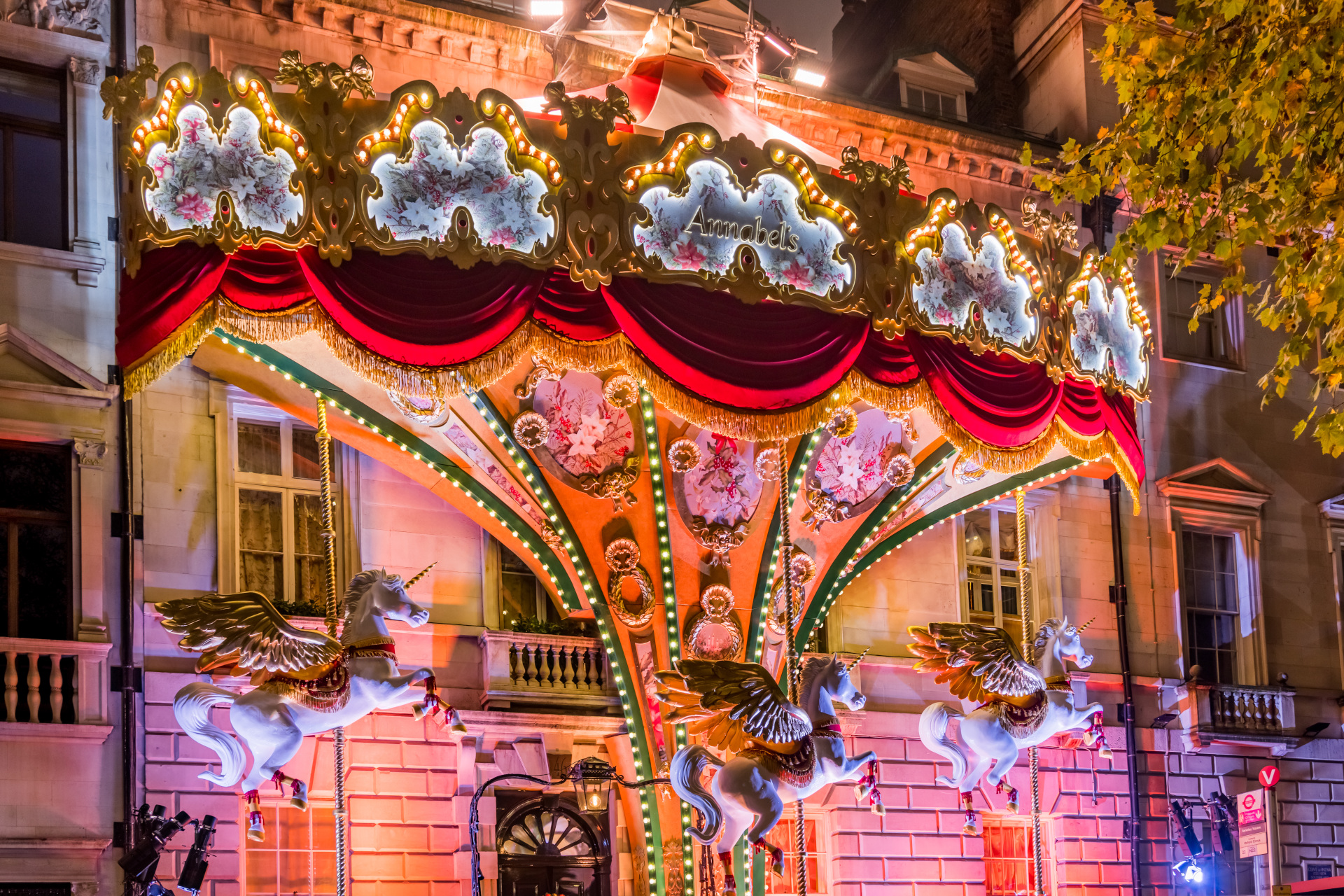 What else is Annabel's doing for Christmas 2022?
The festive fun continues inside the club, where members and their guests are welcome to enjoy a spread of Annabel's festive specials. The new menu includes all manner of seasonal treats, from a full Christmas feast and lobster and prawn cocktail to a decadent chocolate snow globe featuring miniature golden carousel horses (in a nod to Annabel's exterior).
Diners can also tuck in to Annabel's seasonal cocktail menu, which features Christmassy twists on bar classics – think Gingerbread Martinis made with Plymouth Gin, a Mistletoe Spritz brought to life with Absolut Elyx and a Jolly Highball featuring Monkey 47 Gin.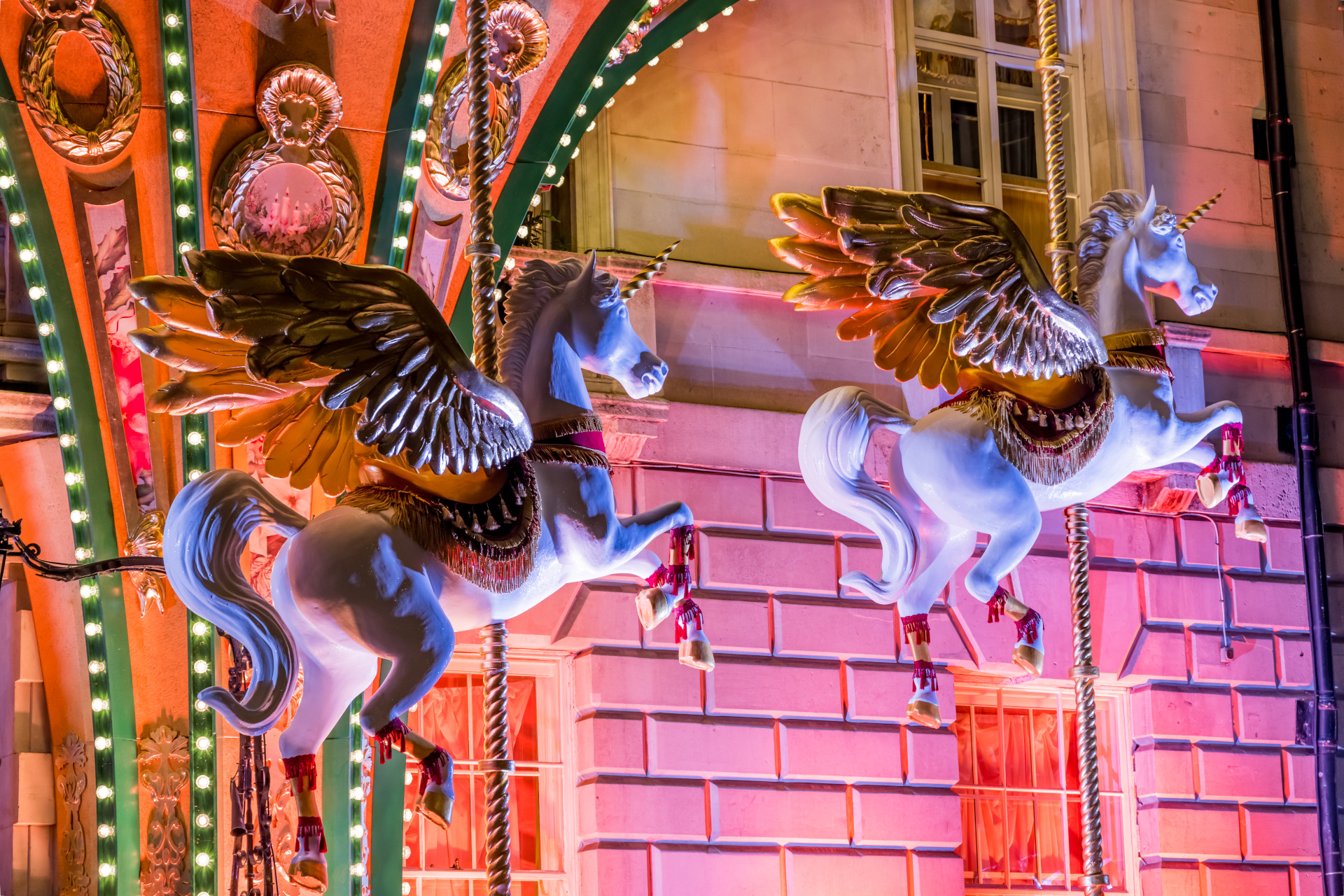 For the little ones, Annabel's will be re-opening its Christmas children's entertainment hub on the weekends. Tailored for children aged three to 15 years old, the lineup of entertainment includes performing magicians, games and visits from special visitors from the North Pole – Santa and his elves will even be making an appearance, keeping kids entertained with magic, treats and conversations about Christmas wishes. Every Sunday from 4 to 18 December, The Nightclub will also transform into a carousel-inspired Christmas Wonderland where children can take part in games where they play against the elves staying at the club.
The club will also be hosting a toy and clothing donation initiative in collaboration with The Tower Hamlets Hub and The Caring Family Foundation, which will be open throughout the month of December.
VISIT
Annabel's Christmas display will be up from 29 November 2022 to 4 January 2023. 46 Berkeley Square, London W1J 5AT, annabels.co.uk
Images courtesy of Annabel's