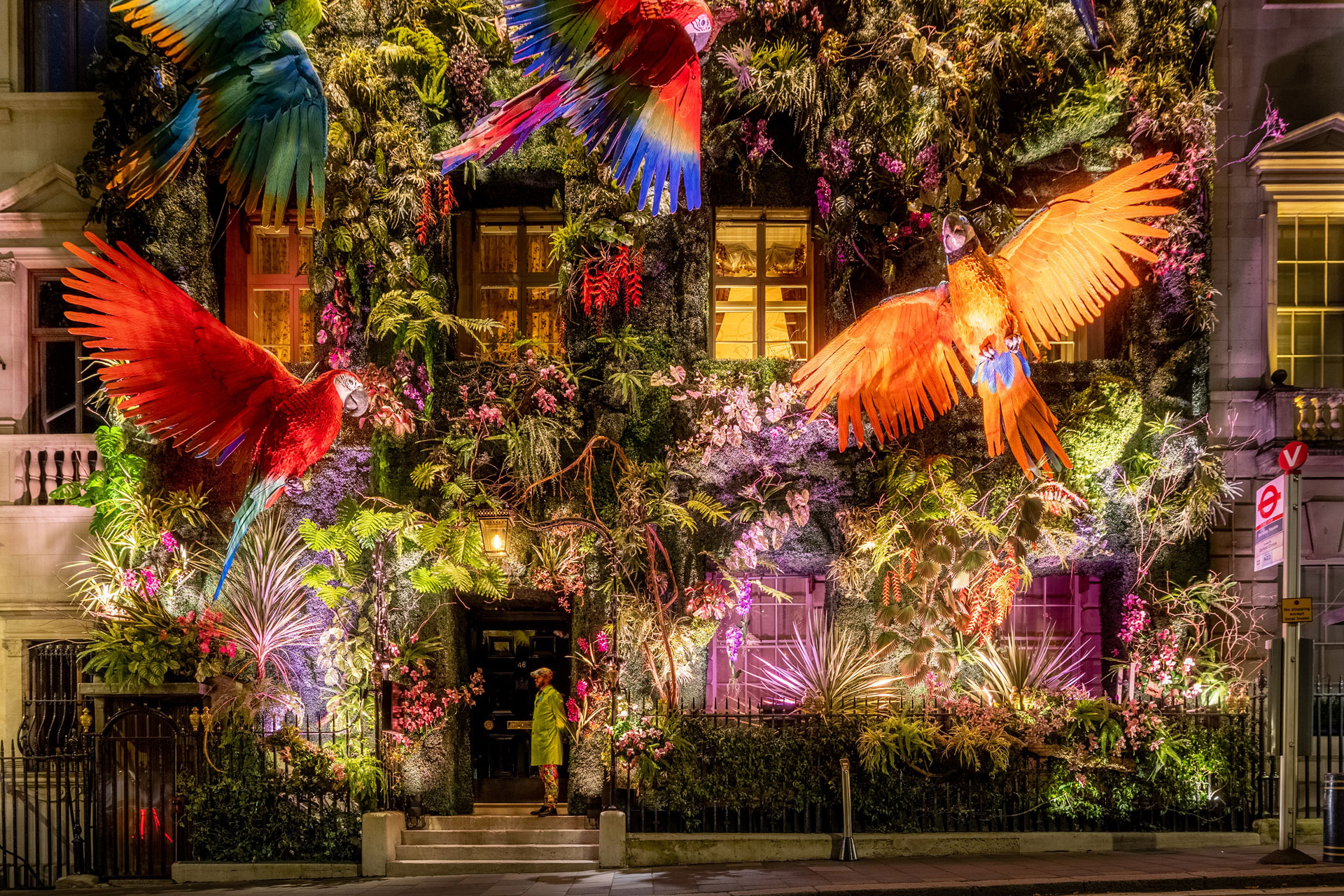 Annabel's Rainforest Façade Raises Awareness About Deforestation
---
'Annabel's for The Amazon' is back in the hopes of helping the world's largest tropical rainforest
Renowned for its glamorous interiors and striking outdoor installations, private members' club Annabel's has unveiled a new façade dedicated to the Amazon rainforest.
The vibrant installation – which features five large-scale parrots and a spectacular assemblage of greenery – comes as part of the club's inaugural 'Annabel's for The Amazon' campaign, 'a huge drive to help save the Amazon rainforest,' as stated by the organisers.
Hosted by The Caring Family Foundation in partnership with One Tree Planted, the inspiring campaign aims to plant one million trees by March 2023. 'This will equate to approximately 600 hectares of forest restored or the equivalent to 4.2 Hyde Parks,' explains The Caring Family Foundation, which was set up on the basis of responding to world crises. Last year, founders Richard and Patricia Caring launched the 'Food from the Heart' campaign, which has since provided 1.4 million meals to children in the UK living in poverty.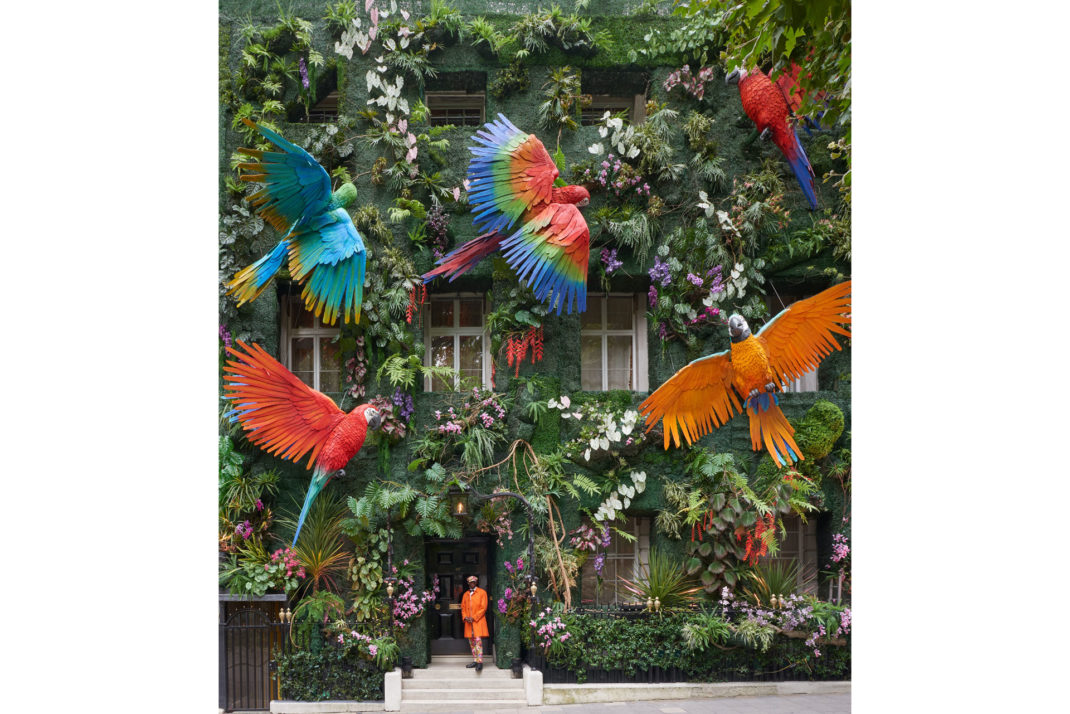 With tree planting at the heart of its work, environmental non-profit charity One Tree Planted is committed to reforestation, rebuilding forests, and providing numerous jobs as a result. 'Annabel's for The Amazon' is in fact projected to create 300 new jobs over the next two years, 'protecting the livelihoods of local people and their families', the club states.
The idea is to help restore the Araguaia Biodiversity Corridor, which has the potential to be the world's largest nature corridor, bridging the Amazon and Cerrado at an extensive 2600km. Picture the journey from Moscow to London and you'll appreciate how substantial this is.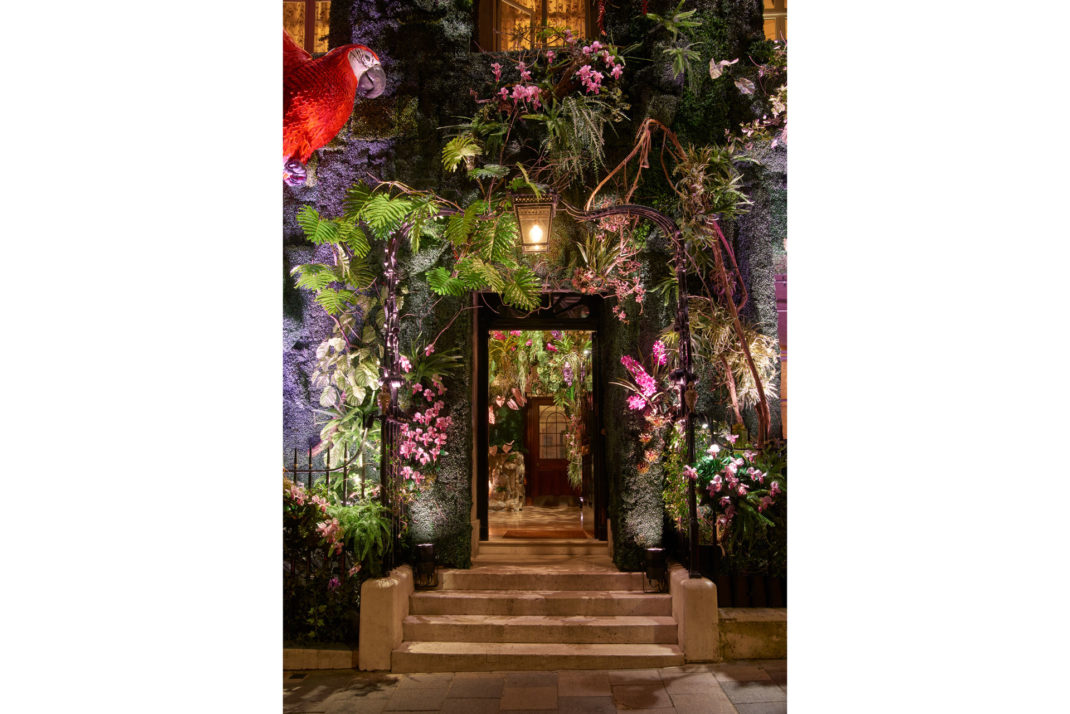 A green-carpet event is set to take place on 30 September at the Berkley Square establishment, with details – including an international foundation ambassador to co-host – yet to be announced. Guests will be asked to follow a befitting 'look good to do good, but make it vintage' dress code, encouraging 'repurposed ballgowns and upcycled party looks'.
It is hoped that the global charity event will help to raise awareness surrounding the devastating deforestation crisis, as well as actioning change with the help of international celebrities and environmentalists.
London's Most Instagrammable Bathrooms / London's Best Private Members' Clubs