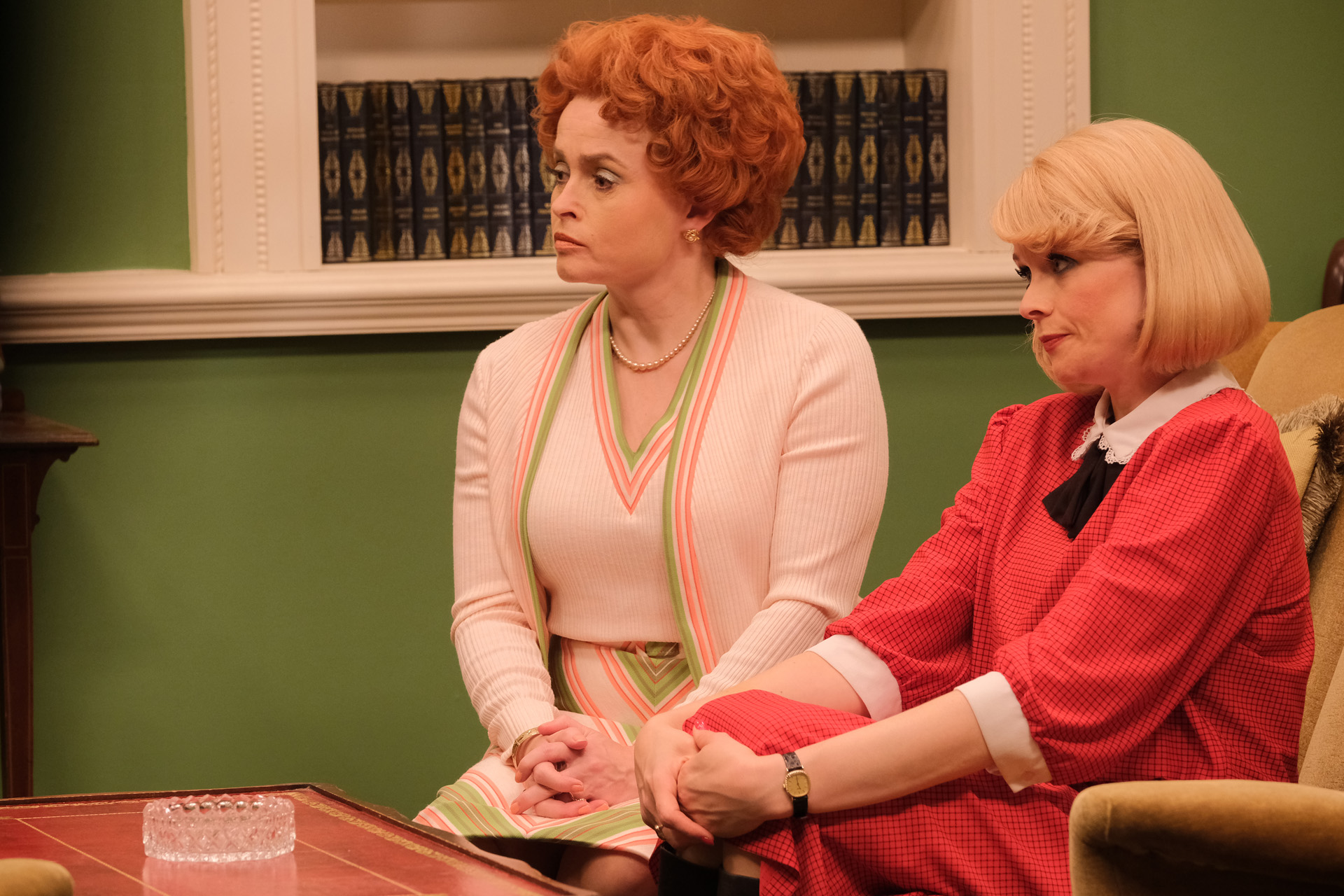 'That's one of the joys of acting: feeling what someone else feels': Antonia Bernath – Interview
Olivia Emily chats to the star of ITVX's Nolly
Have you watched Nolly yet? Streaming now on ITVX, the series follows Noele Gordon – star of the real 1964–1988 soap, Crossroads – and the aftermath of her being sacked from the show. 'It's also Russell T Davies writing a love letter to television of a bygone era,' says Antonia Bernath, who stars as Jane Rossington in Nolly following a hiatus from acting. We sat down with Antonia to chat all things Nolly, and balancing a return to acting with motherhood.
Interview: Antonia Bernath On Starring In
Nolly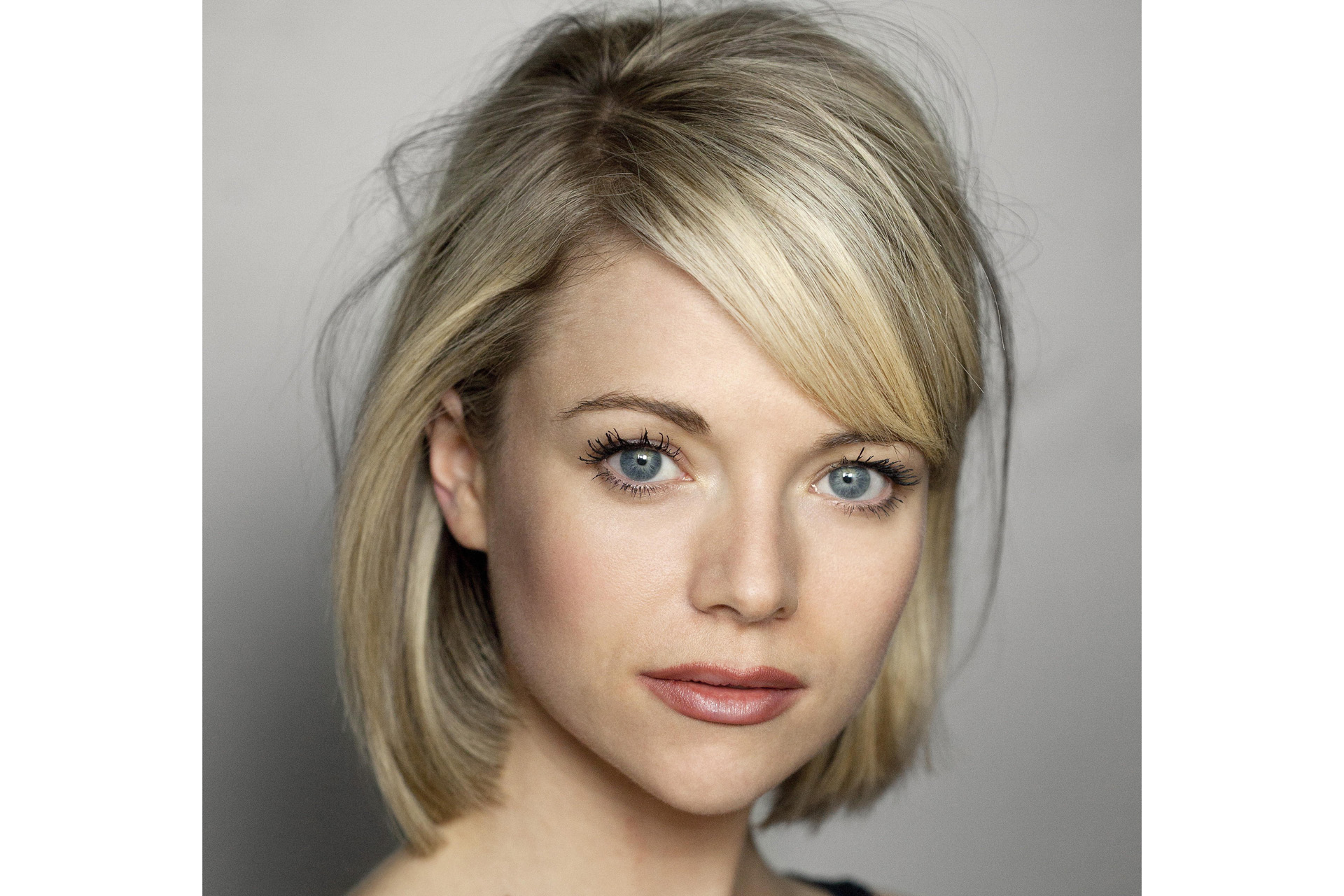 Olivia Emily: Hey, how's life going at the moment?
Antonia Bernath: Life is lovely, thank you. I took six years out before I did Nolly to have children, which was a big gamble. I did video game voicing in that time, but I wasn't doing any acting. And then I was just amazingly lucky that Russel [T Davies, the creator of Nolly] is the wonderful man that he is, and Peter Hoar [the director] is the amazing man that he is, in that they looked past the six year gap. I did Nolly – which I was so grateful and happy to do, I just loved every second of it – and then I took another little chunk of time out after that, since we filmed, and I'm just now going back to auditioning. So it's an exciting time!
Speaking of Nolly, it's currently streaming on ITVX and will air later in the year – can you give our readers an elevator pitch if they haven't tuned in yet?
Yes – it is about the fall from grace of Noele Gordon ['Nolly']. Back in 1981, she was a star of a show called Crossroads [she played Meg Richardson in Crossroads] and a beloved national treasure, until the establishment and the men at the top turned against her and sacked her after 18 years on the show. So it's her journey, personal and professional, as she makes her way through that. I play one of the cast members of Crossroads, and it's also about how everyone deals with it. It's kind of a whodunit – or why done it. Why was Nolly sacked?
You play Jane Rossington – can you tell us about her?
Jane Rossington plays Jill Richardson in Crossroads, who is Meg's [Nolly's] daughter in the show, but there was an overlap between the show and life in that Jane and Nolly were very much like mother and daughter – Nolly left things to Jane in her will. There were really strong relationships between all of the cast of Crossroads, actually. And it's a love letter to television: it's Russell T Davies writing a love letter to television of a bygone era.
How did you prepare to play a real person? Does playing a real person change your preparation process?
Well, Jane did me some favours in that she wrote a book – she chronicled everything. And then she also did an episode of This Is Your Life, and she did lots of interviews and stuff. But I guess those are all the public things, so it was more about finding the real Jane behind the public Jane. We were really lucky because Susan Hansen and Tony Adams are still alive and are real Crossroads people on hand to help. Susan was wonderful: she talked to me for hours on the phone about Jane. Jane sadly has Alzheimer's now, so I couldn't talk to her unfortunately. I felt a huge responsibility, because the thing that came through from everyone I talked to was what a lovely, warm and joyful person she was. But also, playing a real person is a funny one because you are also telling a story and you're putting your own emotion in, bringing your own life to it, your own heart and soul and your own reactions to things. I think I try to find my way into the character and then react to things from that place, hopefully not putting too much of myself in it. 
What is your personal process like, then, finding your way into the character?
When I did The Astronaut Wives Club, I was playing a woman called Susan whose husband was going to the other side of the moon, and she was losing the plot – taking sleeping pills, and an alcoholic. She was a real person, and I found myself getting really upset. I was struggling to sleep. And the director talked to me for a second, and said, 'you're really going into Susan – that's what's happening. And it's okay, you can embrace it or not embrace it or whatever'. But yeah, I think my natural bent is to really go into what someone's feeling. My natural tendency would be to really want to feel what they're feeling. And I think that's one of the joys of acting, isn't it? To feel what it feels like? It's almost like simulated reality or something: really feeling what someone else feels, but it's totally different to your own situation.
View this post on Instagram
What are you like on set? How do you prepare for a scene?
I'm not a big loud person. You know, some people on set are really flamboyant – the life and soul. I don't think I'm like that, but I'm also not going to sit in the corner reading a book. I think I'm somewhere in the middle.
What demands do you have during rehearsals?
I just want it to be relaxed. Peter's set [the director of Nolly] was so relaxed, and any nerves you had just floated away. 
You star alongside the likes of Helena Bonham Carter and Mark Gatiss. Did you find it quite intimidating going into Nolly with such big names?
Yeah. But then quite quickly, when everyone's so lovely, you just forget. I also found it really exciting. I felt like a student again! I was so focussed, actually, on learning from them. And they were all just so lovely. Helena is like… Oh my goodness, I just can't tell you how lovely she is. We texted afterwards and stuff and kept in touch – I just adore her. She is like an inspiration in every way. She's just wonderful.
What did you learn from them?
I actually got an amazing tip from Con O'Neill, which is the first take you do, go as far as you can go, and then the director knows where you can go with it and then can bring you back. Or just do something embarrassing, because whatever you do, you can't feel more embarrassed than the embarrassing thing you've just done.
Any memorable moments from rehearsals or filming?
I think just walking in and seeing the sets for the first time. We were all like, 'Wow!'
Who was your fave person on set to work with?
Oh my gosh, you can't ask that! Everybody! I mean, I loved Augie [Augustus Prew]. He's wild. Helena, Con [O'Niell], all the girls… Honestly, I can't pick!
What has been your favourite project that you've ever done?
I loved Nolly. It was really special to me, I think, because I'd taken the time out and then come back in, and because I had my children. It was a really, really, really special project for me. I showed my children – I mean, they wouldn't watch the whole thing, they're like two-years-old – but I showed them my clips, and now they've got a little keyboard and they hold it like a briefcase and they go around saying, 'we're going off to work at Nolly, mummy. We're going off to Nolly today to work.' It's really cute. So I feel proud, as well. I do feel proud of it. It's such a beautiful show. I just feel really proud to have been involved in a small way – to have been a part of it feels very special.
Who has been your favourite actor to work with in the past?
I think I must have some sort of short term memory, because I can only think of the most recent people – of Nolly. But, oh my goodness, there's been so many inspiring people. I loved working with Stephen Fry, on St Trinian's. It was when there was this thing on phones, before smartphones, where you could ask any question and text it to a number, and you got an answer, and it was £1 a go. Stephen Fry had this hunger for knowledge, and all he did all day was text questions to this number – just relentless questions. I thought, that is just amazing, to have that much passion for knowledge and information. Everything he said was so fascinating; he just is a walking encyclopaedia. He knows everything. He should be the one answering the questions! He'd say to me, 'you won't believe how much money I spend on this – I have to do this job to pay for my questions.'
What about the most inspiring actor you've worked with?
Helena [Bonham Carter]. She is just a woman's woman, isn't she? She's an everyone's woman. She's waving the flag for older women loving being an older woman, in a society where it's not such a great thing to be older, where everyone's getting stuff done to try and make themselves look younger the whole time, and age isn't really a celebrated thing. But Helena is just so open about how, you know, 'I might not look the same, but I am so much richer and stronger and more amazing inside. And I wouldn't turn back the clock. I love being my age.' And I just love that. I think it's so beautiful and inspiring.
Who have you worked with that you learned the most from?
When I took a little time out of acting, I worked in casting for a bit. I learned so much watching the casting process and helping out on set.
How are you finding returning to auditioning?
It's really exciting, but now I'm doing the mum juggle thing. We're renovating a house, and I'm going back to auditions, and we're negotiating childcare. But it's really exciting. I think the scary and the exciting thing with acting is you just never know where you'll end up or what you'll end up doing. I guess I have quite a few boundaries in place now that I never had when I was younger. When I was younger, I was like, 'Yeah, send me to Kathmandu! I'm off!', or 'India for eight months? Yes, please!'. But now I have a few more parameters. 
What kind of role is your ideal role in the future?
I just watched Erin Brockovich (2000). I mean, surely that is the dream role, isn't it? Erin Brockovich? Just taking everyone down… She's amazing.
And what role would be an immediate 'no'?
Probably something really sexist. Especially now I've got two daughters, I just couldn't go down there, I don't think.
You're doing your home renovation – how is that going?
It's a money pit! It was actually full of mould, which we didn't realise when we bought it, so we just had to take it back down right to the external bricks. Now we've got to move out for six weeks because they've got to do things with steel beams and stuff. But it's fun! It's exciting! Some things are just so different than you think, though – like the paint in the pot looks so different when it's on your wall…
What's your vision for the interiors?
Architectural Digest videos are my addiction. When a new one comes out, I am itching to watch it – and my husband is the same. I love David Harbour's house: I'm not so much into the new one with Lily Allen, but his old one, the New York one. And Liv Tyler's house. Like a New York Brownstone, I think is the vibe we're going for.
What's your relationship with social media like? 
I absolutely am not a social media person. I need to get more into it! I feel like it's important to be on Instagram – I just have never really gone down that road. I don't have a strong hatred for it or anything, I've just never done it. 
What do you do to relax and wind down?
I love TV and film. We're watching The Last Of Us at the moment – so good. 
How do you find balance in your personal and work lives?
That's what I'm going to have to learn how to do! For so long, I've been all family. But now I'm going back into acting, I have to find out how to navigate that. But it's so hard in acting because it's all ad hoc, and you never know where you're going to be or what you're going to be doing.
Did you always want to be an actor?
No, but when I look back, probably yes. When I was a kid, I used to get our neighbours and direct them in plays all day. We'd make little programs and make cakes and popcorn for people to watch them, and they'd have to sit through these terrible plays. So in hindsight yes, but I didn't think of it as that. I really loved psychology at school, and was really into that – and stories. I went to Cambridge for a little bit reading English, but then I left and went to drama school. I should have stayed, really, and gotten my degree and then gone to drama school because I was enjoying it so much when I was there [Cambridge]. But I had just done National Youth Music Theatre, and everyone else had gone off to drama school, and I felt like the one person who was doing something different. 
If you could give advice to your 15-year-old self, what would it be? 
It's advice I would give to my 37-year-old self, as well! Just not worrying what people think. Being yourself. Letting yourself mess up, and fall over and get up, and do stupid things – but doing it in the name of being authentic. And not worrying what you look like.
How can we all live a little bit better?
I think being kind. Kindness is my biggest thing, and I try to teach my children that as well. And everyone goes through stuff in life, so I think witnessing the whole of people and letting people tell the stuff that isn't so pretty or whatever, and just witnessing it without judgement so that people can be more authentic.
Anything fun in the pipeline – professionally or personally?
Well, we're moving out to the country for six weeks for the house renovation, but we're moving into this amazing little converted stable. It's beautiful, and out in the middle of nowhere, and I'm just so looking forward to it. And yeah, professionally, getting back into things, I guess! It'll be really exciting doing the auditions and the self tapes and stuff.
Quick Fire
I'm tuning into… The Last Of Us. Loving it. Peter Hoar [director of Nolly] directed episode three, which was mind blowing.
What I'm reading… Meet Me in the Bathroom: Rebirth and Rock and Roll in New York City 2001–2011
The last thing I watched was… CODA
What I'm most looking forward to seeing… Everything that was BAFTA nominated.
Favourite film of all time… Interstellar
Band/singer I always have on repeat… Bob Dylan
My ultimate cultural recommendation… Going to New Orleans
Cultural guilty pleasure… I don't really feel guilty about anything – but I kind of feel guilty about everything.
What's next for me is… The next role. Nolly has made me hungry to do more!
Nolly is streaming now on ITVX. 
Featured image: Helena Bonham Carter as Noele Gordon (Nolly) and Antonia Bernath as Jane Rossington in Episode 1 of Nolly. © Quaystreet for ITVX.