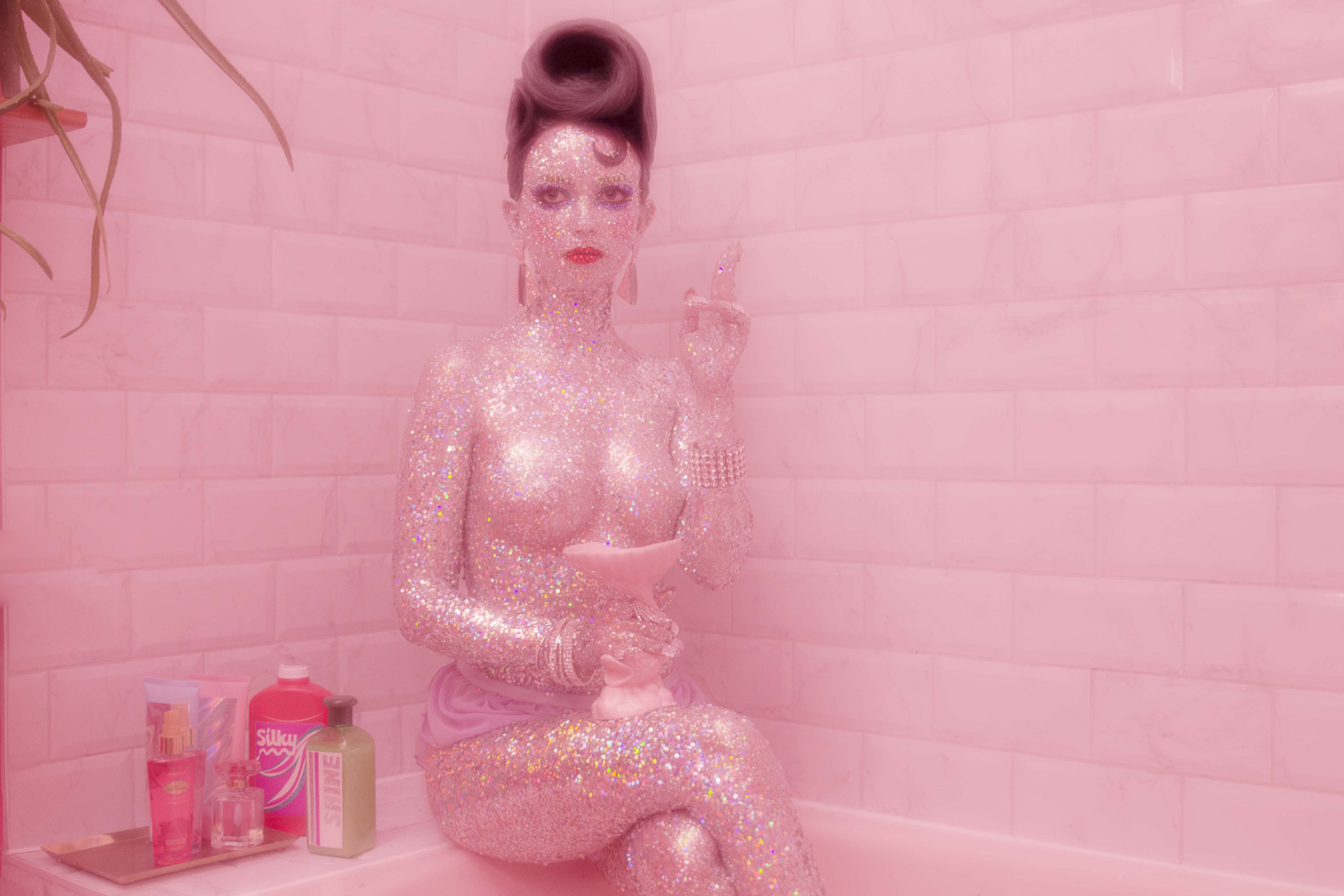 Art on a Postcard Presents International Women's Day 2022 Auction
---
This year's charity auction will be supporting The Hepatitis C Trust
Mark International Women's Day with some new artwork, courtesy of Art on a Postcard's upcoming female-led charity auction…
London Charities You Can Volunteer For Today
Art on a Postcard Presents International Women's Day 2022 Auction
With March fast approaching, Art on a Postcard has announced its line-up for the third edition of its annual International Women's Day Auction. The event, which will offer bidders the chance to get their hands on postcard-sized pieces from over 200 artists, will raise money for The Hepatitis C Trust.
The International Women's Day Auction will showcase the work of female identifying artists ranging from emerging new graduates to world-renowned names, with the likes of Charmaine Watkiss, Philemona Williamson, Louise Lawler, Emma Cousin, Shannon Bono, Mandy Franca and Anne Desmet all participating in the event.
The auction was initially created to shine a spotlight on The Hepatitis C Trust, a patient-led and patient-run organisation committed to eliminating hepatitis C in the UK by 2030. With a strategy focussed on prevention, proceeds from the auction will go towards supporting the charity's work in women's prisons – as well as its plans for expansion into probation services and women's centres.
Julia Sheehan, National Female Prisons Coordinator, commented: 'Our prison work gives us the unique opportunity to engage hard to reach women. When these women take control of their health, often when they've not been in control of anything, there is a considerable knock-on effect. Accessing treatment changes their lives and can be the catalyst to getting clean and sober and into more manageable ways of life. Art on a Postcard shows these women that they are valued and cared about.'
A private viewing of the artworks available will take place on 1 March 2022 at The Bomb Factory in London, with tickets available here. On International Women's Day (8 March), Art on a Postcard will also be hosting a salon event at Turner Contemporary exploring the value society places on women's creativity, chaired by model and Sunday Times journalist Sydney Lim.
Get Involved
Art on a Postcard's International Women's Day Auction will take place between 24 February and 15 March 2022 through Dreweatts Auctioneers. Make sure to register to bid in advance of the auction closing. For more information, please visit artonapostcard.com
Featured image: Crystal Queen Pink by Jasmine De Silva
READ MORE