Ascot Racecourse Has Been a Pillar of British Sporting and Social Culture Since 1711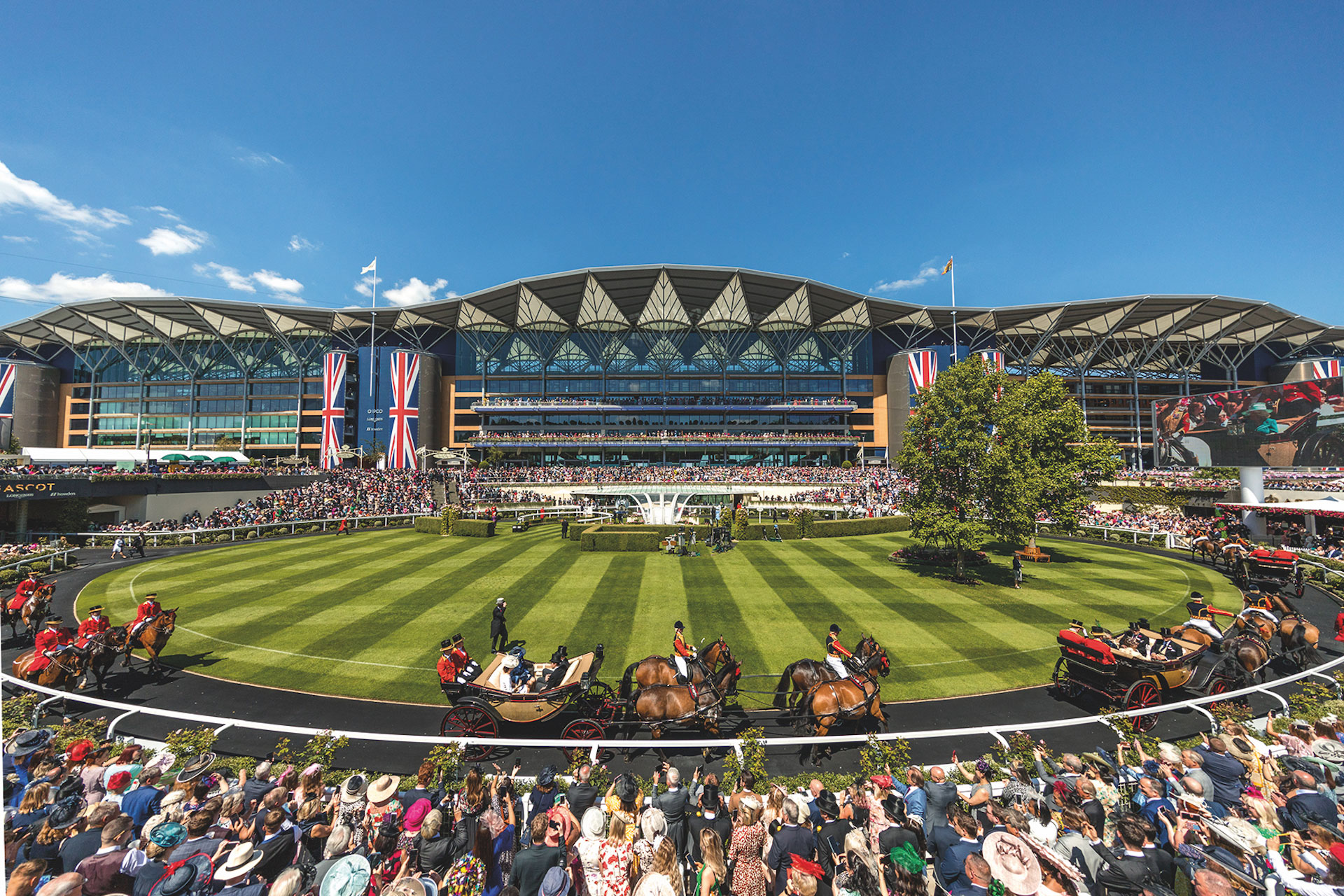 Ascot Racecourse Has Been a Pillar of British Sporting and Social Culture Since 1711
Ascot Racecourse is a Great British Brand 2023
Ascot Racecourse is an entry in our Great British Brands 2023 book. 
Ascot Racecourse: A Great British Brand 2023
As the jewel in the crown of British racing, Ascot has always been able to deliver quality of the highest standard. However, the hardest thing for us last year was getting back to normal and discovering, as everyone else has, that normal has changed.
The major changes though haven't been at our largest events – Royal Ascot 2022 was a fantastic success as it returned to full capacity. Purchasing behaviours, however, have changed, particularly at general admission level. Customers now have increased expectations around service and value. They're looking for more; they're looking for exceptional. What none of us really know though is whether they are simply reacting to post-pandemic life and economic challenges or whether, as a business, we should look at our product mix and fundamentally change the way we do things. 
As a brand we face two main challenges this year. Firstly, the cost of living crisis means we need to be sensitive to the fact that we are a racecourse for everybody and have to be accessible to all.
Secondly, we need to focus more on our digital offering. We have already embarked on a number of important projects, including ticketing and digital integration, as well as expanding our online content. The podcast series we launched in the run-up to Royal Ascot last year, for example, was hugely successful.
We also had successful lifestyle launches around food and drink for Royal Ascot, as well as a new content series called Time for Tea, interviewing well-known faces on everything from racing to holidays.
Racing will always be at the core of everything we do but we believe that scalable commercial growth will come from international development. Royal Ascot is already renowned worldwide; the future for Ascot Racecourse will be as a global lifestyle brand that is led by world-class racing.' Felicity Barnard, Commercial Director
Brand Timeline
1711
Queen Anne sees the potential for a racecourse at Eastcote, declaring it an ideal place for 'horses to gallop at full stretch' while out riding.
1768
First four-day June meeting takes place at Ascot in Berkshire, an event that becomes known sometime after as Royal Ascot.
1822
The Royal Enclosure is conceived by King George IV and access is by invitation of the King. To this day entry is still by invitation only.
1996
Frankie Dettori, with his trademark flying dismount, makes racing history when he wins all seven races on the card at the Festival of British Racing.
2006
Ascot closes for a £200m redevelopment in 2004 and is reopened by HM Queen Elizabeth II on 20 June 2006.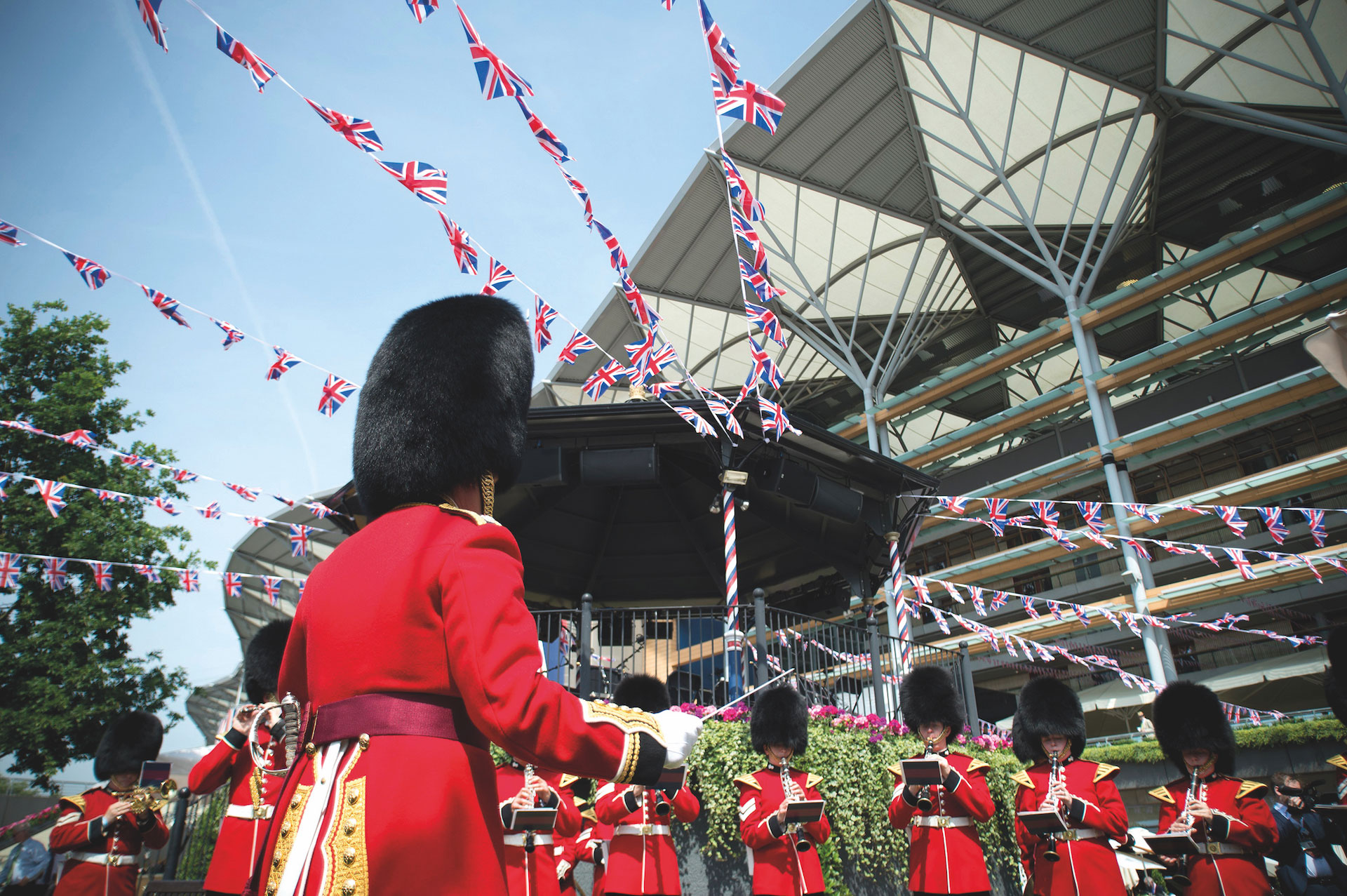 DID YOU KNOW?
Greencoats have formed the ceremonial guard for the monarch at Ascot since 1744. It's rumoured their uniforms were originally made from left over velvet curtains from Windsor Castle.

Until 1783, jockeys could wear whatever they liked, causing great confusion when it came to identifying the winners. Jockeys were then instructed to wear the colours of their horse's owners.
The beginnings of an Ascot dress code can be traced back to the late 1700s when Beau Brummel decreed that men of elegance should wear waisted black coats, white cravats and pantaloons.
Gold Cup Day was first colloquially termed 'Ladies' Day' in 1823, when an anonymous poet described Royal Ascot Thursday as 'Ladies' Day…when the women, like angels, look sweetly divine'.
Just after the First World War, well-to-do Helen Vernet became the first woman to pass the 'fit and proper' character test required to obtain a bookmaker's license.
ASCOT RACECOURSE

  
High Street, Ascot, Berkshire SL5 7JX
+44 (0)344 346 3600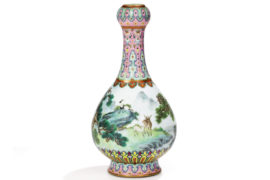 Culture
Update: That Time Lost Treasure of Imperial China Was Found in a French Attic
By Bella Lewis