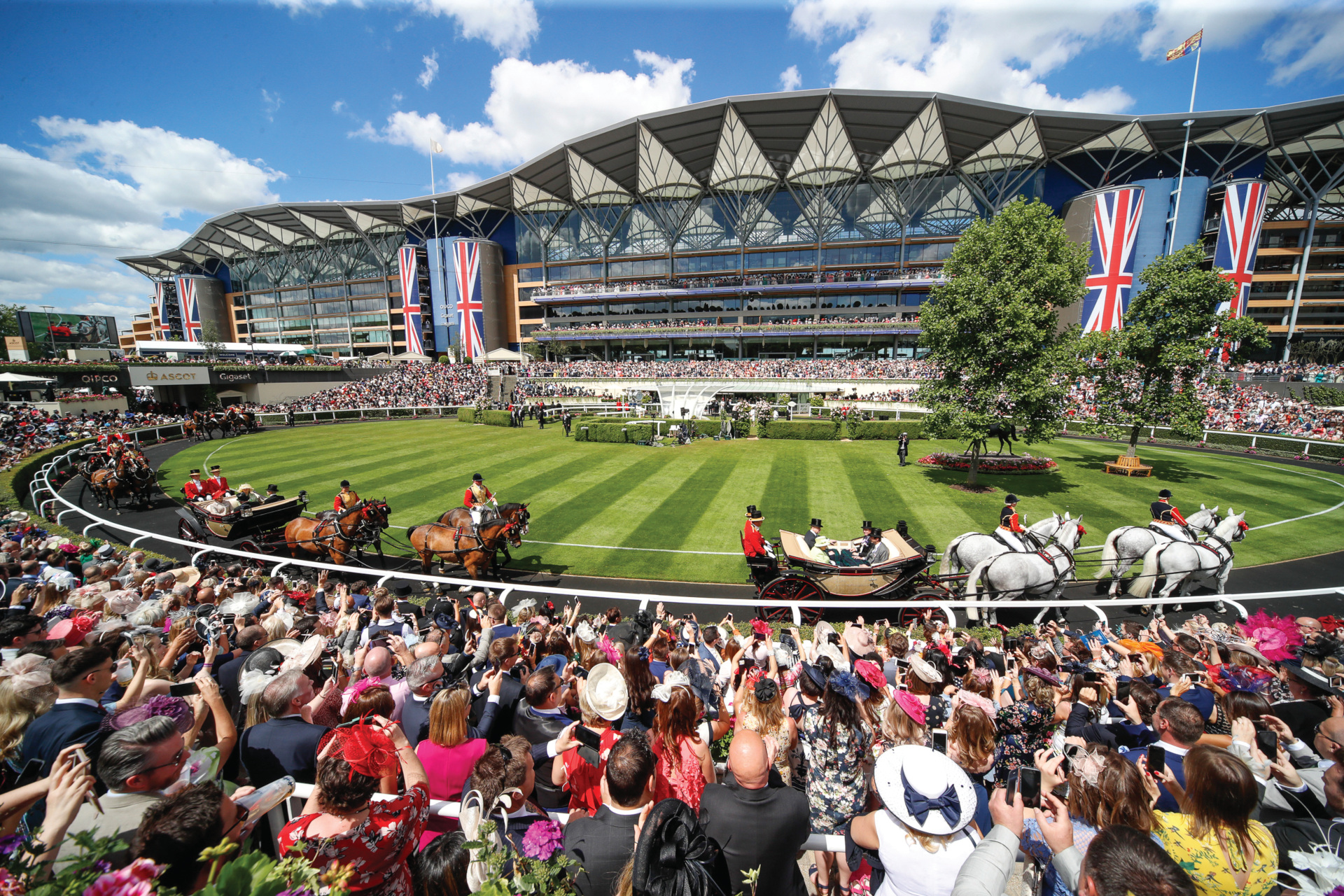 The C&TH Guide To Royal Ascot
---
From what time to arrive to where to eat, we answer all your questions about the prestigious horse racing event
As legend goes, in 1711 Queen Anne rode her horse from Windsor Castle to Ascot and said: 'This would be a fine place for a race'. Later that year, the first horse racing event took place there – a tradition which has continued ever since. Royal Ascot has grown to become arguably the most famous racecourse in the world, offering five days of unparalleled racing, high fashion, fine dining and pageantry every summer. It's back this year from 14 – 18 June – here's everything you need to know.
The C&TH Guide To Royal Ascot
The Timings
First thing's first: when should you arrive for your day at Royal Ascot? The gates open at 10.30am, and you can kick things off with breakfast and a coffee – plus you'll have some time to explore the grounds and facilities before the races begin. At 2pm sharp each day the Royal Procession takes place: an Ascot tradition which dates back to 1985, when King George IV would process down the Royal Parade. For almost seven decades, the Queen has been a regular fixture at Ascot, but last year she only attended day five. It has not yet been confirmed whether she will be at this year's event, however there is always a big turnout from the Royal Family.
The Royal Procession is followed by the first race at 2.30pm, with the last race taking place at 6.10pm. Afterwards, racegoers gather around the bandstand as a choir run by a military band performs a songbook of hits (though only guests in certain enclosures can access this). In the Royal, Queen Anne and Windsor Enclosures, the day finishes at 8.30pm, while on Thursday, Friday and Saturday the party in the Village Enclosure continues until 9pm.
The Enclosures
There are various types of ticket on offer, each allowing access to different areas. The Windsor Enclosure is the most informal space, with tickets available from just £37. You're close to the heart of the action here, with a relaxed dress code, live music and plenty of casual dining options. Slightly pricier is the Village Enclosure, located on the inside of the track facing Ascot's iconic grandstand – which means a unique perspective of the Royal Procession and races.
The Queen Anne Enclosure is the most upmarket enclosure for the general public. Here you get excellent views of the horses before and after each race, plus you have access to the Singing Around The Bandstand. It's a sophisticated space decked out with many champagne bars and restaurants.
Finally: the Royal Enclosure, the most exclusive part of the course. At its inception, this space was reserved for guests of the King – and though it has expanded and adapted over time, it remains an invitation-only enclosure. Members have access to a private trackside viewing lawn, an area around the Parade Ring, a fourth floor vantage point in the Grandstand and several fine dining restaurants. To gain membership, you'll need to be sponsored by two eligible members, and there's a £100 joining fee. You can find out about the dress code for each enclosure in our Ascot style guide.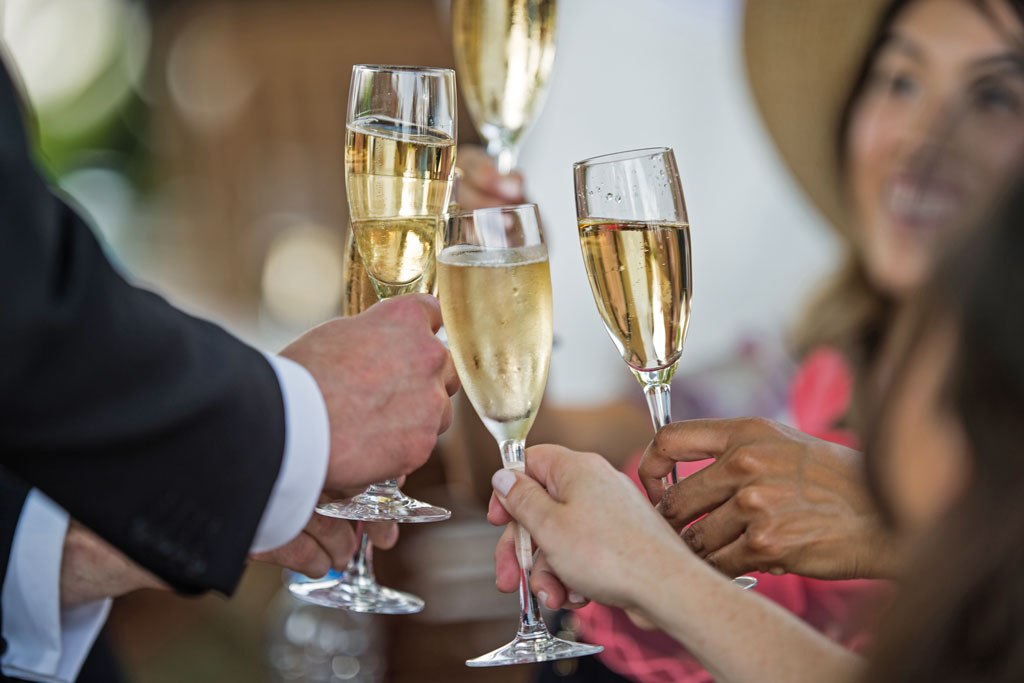 The Food & Drink
When it comes to eating and drinking at Royal Ascot, there is ample choice. All enclosures have a wide selection of offerings, from picnic packages and street food stalls to fine dining experiences. This year's chef line-up features top names like Ollie Dabbous, who will be heading up The Sandringham, and Raymond Blanc, whose Panoramic Restaurant returns to Ascot for the seventh year. Simon Rogan will also be there, showcasing his hyper-seasonal style of cooking at ON 5, while master pâtissier Eric Lanlard will once again be serving up his stellar afternoon tea menu – this year with a nod to the Queen's Platinum Jubilee.
Another option is to book a private box, which can fit between 10 and 108 guests. Each box has its own private bar and dining area, a large flat screen TV and a private balcony to ensure you don't miss any of the action.
If you're in the Windsor Enclosure, you can either pre-order a picnic or bring your own supplies – including drinks. The lawn here features 78 tables, each seating a maximum of six people. There are also street food stalls dotted around serving everything from fish and chips to ice cream, plus endless bars offering champagne, cocktails and beers.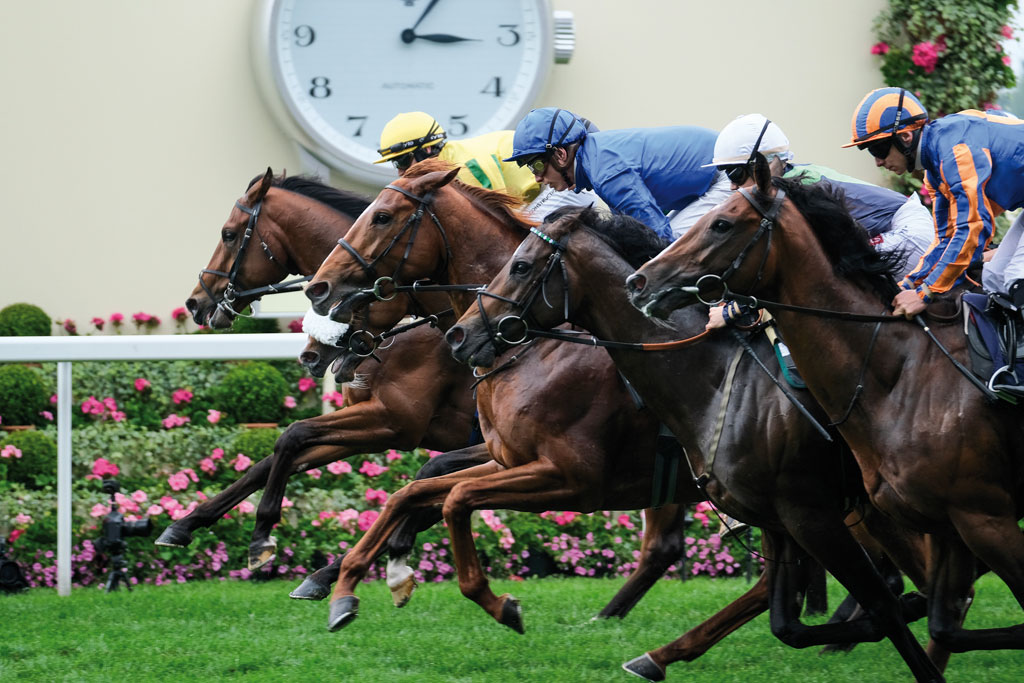 The Days
Each day at Royal Ascot has a slightly different feel and purpose. The first day is always seen as the most important for racing purists, with three Group 1 contests: The Queen Anne Stakes, King's Stand Stakes and St James's Palace Stakes. Day two tends to be a more relaxed affair, the racing highlight being the prestigious Group 1 Prince of Wales's Stakes.
The third day (16 June) is Ladies Day, a day where fashion takes centre stage – alongside the historic Gold Cup, of course. Friday, the penultimate day, features two Group 1 races: the Coronation Stakes and the Commonwealth Cup. All this culminates in the final day – which lands this year on a Saturday – with the highlight being the Group 1 Diamond Jubilee Stakes, one of the world's great international sprint races.
BOOK:
For more information and to book tickets, visit ascot.com
READ MORE:
Best Hats for Ascot 2022 / The Social Calendar: Dates For Your Diary