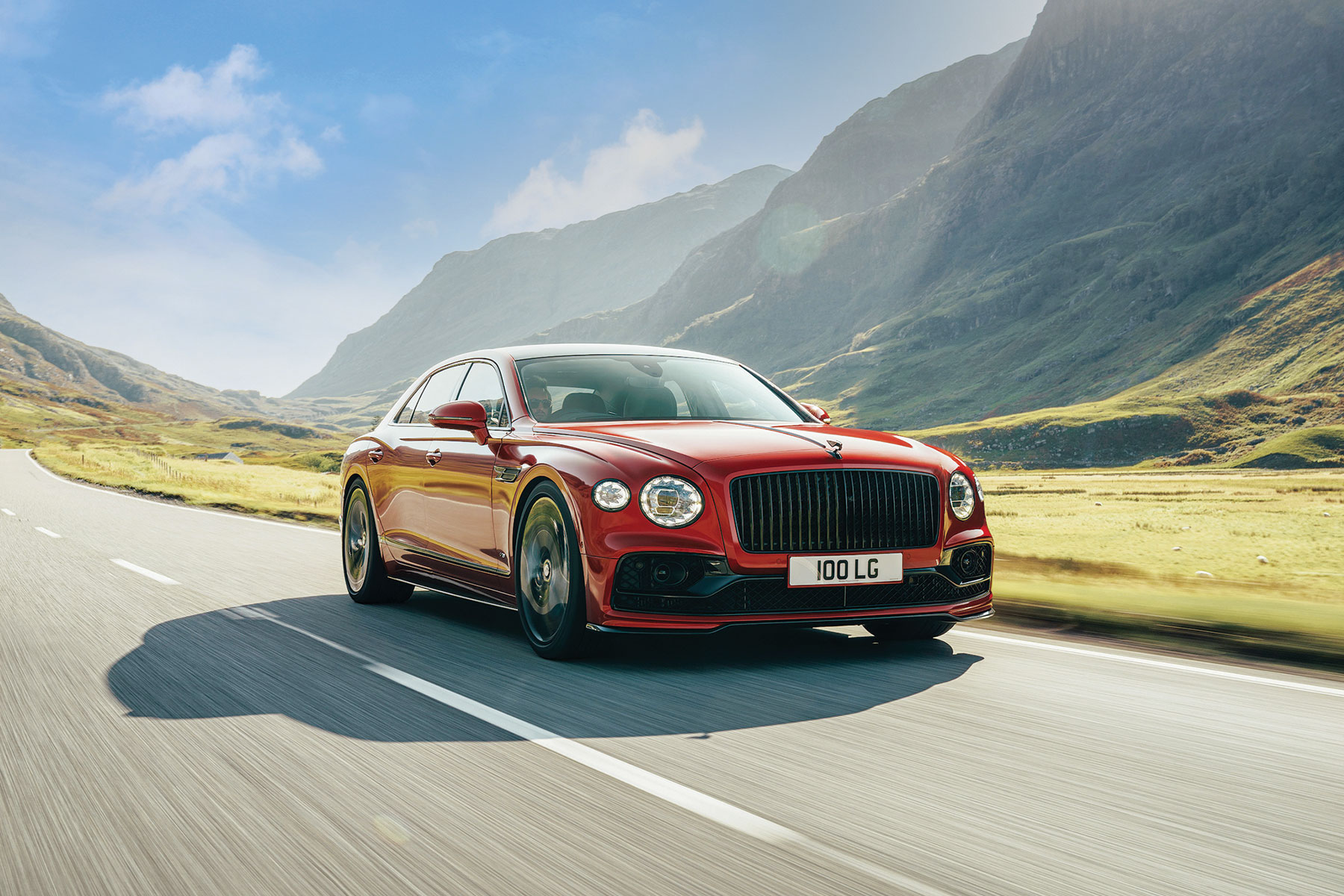 Road Test: The Newest Bentley Flying Spur
---
The iconic car has had a sustainable makeover
Jeremy Taylor takes the latest version of Bentley's classic car – the iconic Flying Spur – for a spin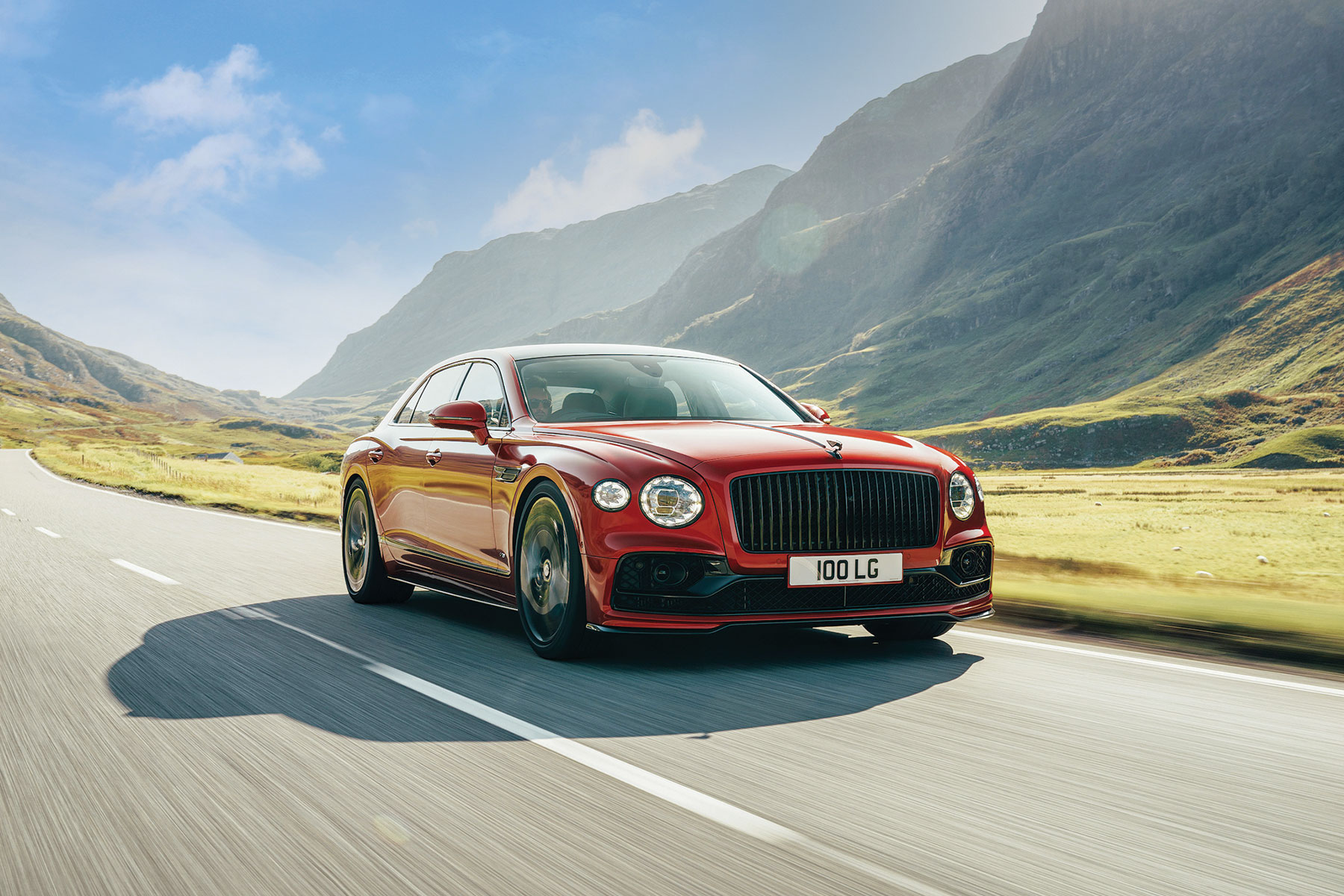 In Town:
It doesn't sell a single electric car, the smallest engine in the range is an old-school V8 and none of its models beats the London congestion charge. Surprising as it might seem, Bentley wants to become a world leader in sustainability. Far from greenwashing thirsty cars by planting some trees and  trimming exhaust emissions, the Crewe-based manufacturer will move to full electrification by 2026 – with two new hybrid offerings this year alone. The 80-year-old Bentley factory plans to be carbon positive by 2031, too. I've been driving the new Flying Spur, the last version with a combustion-only engine. Bentley can't claim many eco credentials for this petrol-powered limo, but it's still a compelling proposition. Handsome, lighter and more manoeuvrable than the version it replaces, the latest Spur is a fantastic place to sit, whether behind the steering wheel or cossetted in the spacious back seat. Yes, it's big – 5.3 metres bumper-to-bumper – but the first Bentley with all-wheel steering is now very agile about town. Loaded with cameras, it's super-simple to park. Stretch out in the back, twiddle with the mood lighting or keep the kids quiet with a movie on the optional £5,700 entertainment system – the Flying Spur has all the toys for grown-ups and children alike.
RATING: 4/5 HANDBAGS
In The Country:
The Flying Spur is now Bentley's only four-door saloon, and is Bentley's new flagship model. It competes with Rolls-Royce and the best of Mercedes for the CEO's car parking space, that Flying B mascot on the bonnet still a massive status symbol. The Spur is no slouch around town but it comes into its own across country. A high-performance V8 engine hauls it along with impressive pace and will soon be joined by a plug-in electric hybrid version. On a return journey to Shropshire, the car proved the perfect driving companion. It eats up the miles and I found myself pushing along at speeds normally reserved for a luxury sports car. Unlike the last Flying Spur, which was designed more for the person sitting in the back, this new version is very much for the driver too. Luxurious and stylish, the model's supremely comfortable cabin has been hand-built in Britain using the finest leather and wood veneers. The only noise is from the tyres, although the Naim audio system (another £6,600!) is among the best I've heard. My favourite feature? The rotating display, which revolves through three settings on the dashboard, offering a clear wood veneer, old-fashioned dials or a modern infotainment system. Brilliant.
RATING: 5/5 WELLIES
Read More: