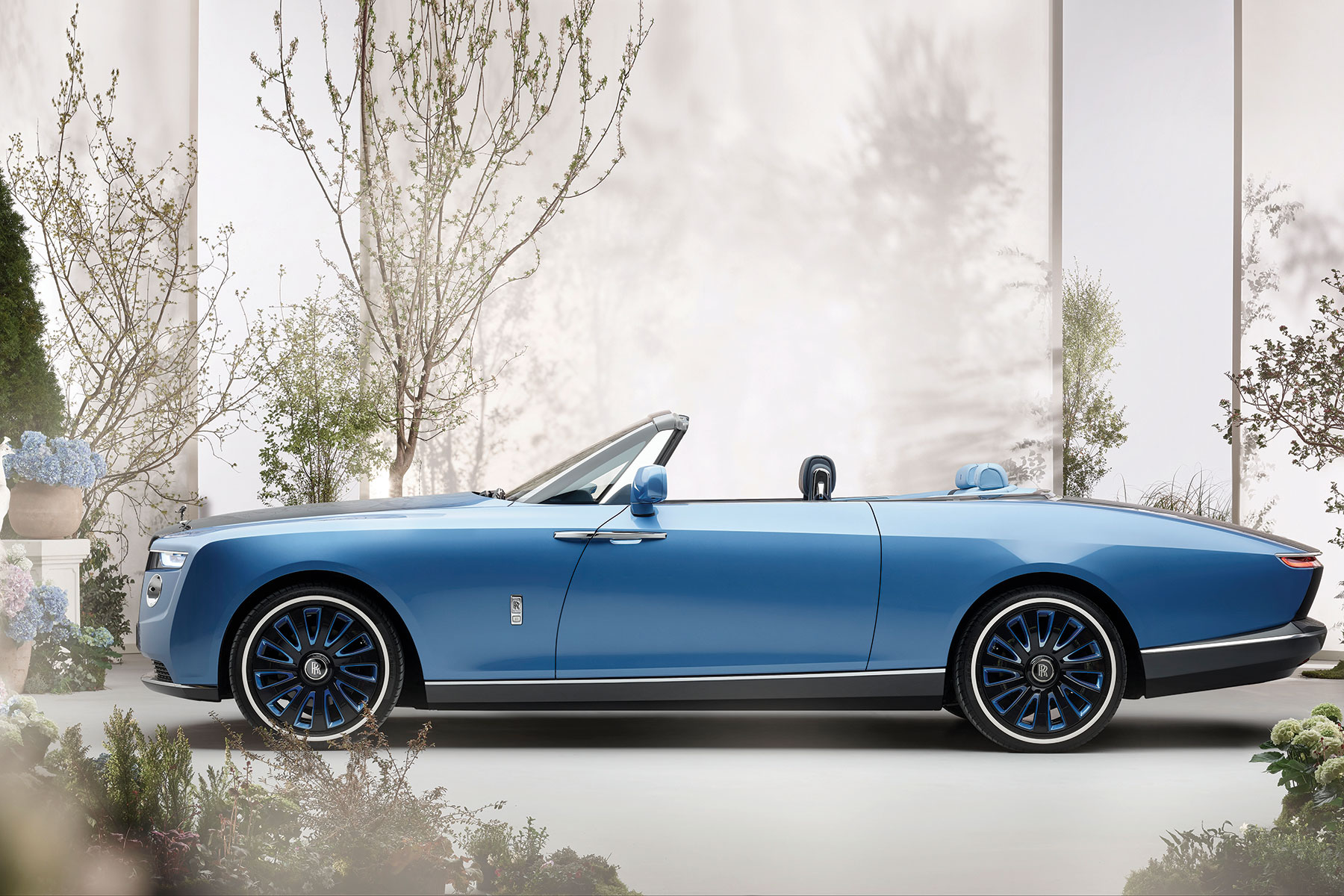 So Much More Than A Car: The Rolls Royce Boat Tail
---
Is it a boat? Is it a plane? Is it a car?
What do you do when you have more money than you can shake a stick at and an obsessive love of expensive cars and equally extravagant watches? Get a Rolls-Royce designed just for you from the ground up with a couple of Bovet watches to go with it, that's what. And that's only just the start, reveals Simon de Burton, as he reports on a peculiarly unique commission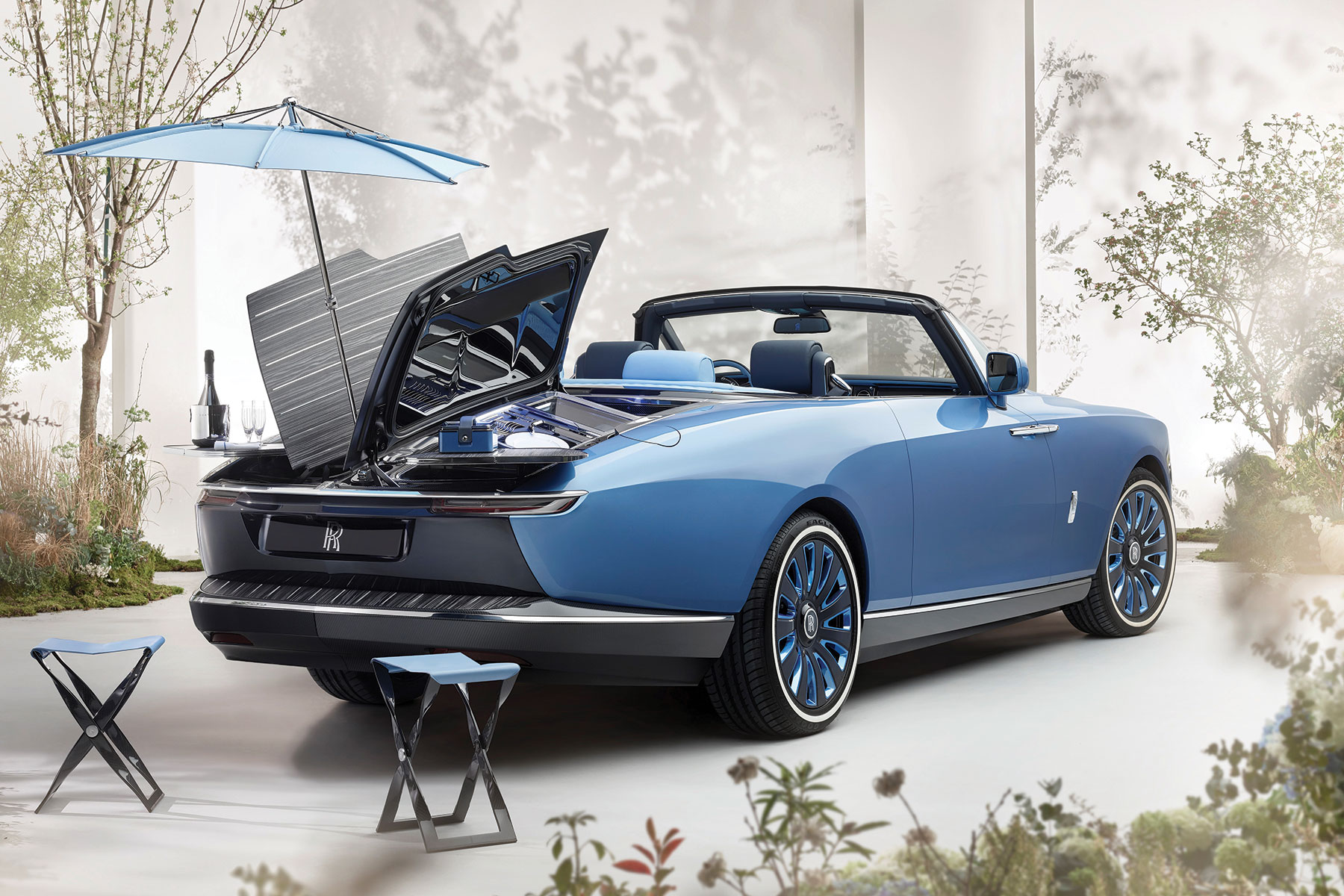 This morning, as I was attempting to adjust my 17-year-old Audi's LED clock which was 11 hours behind as a result of a flat battery, the sage words of F. Scott Fitzgerald sprang to mind: 'Let me tell you about the very rich. They are different from you and me…'
Which succinctly explains why the very rich couple who commissioned Rolls-Royce to build them a bespoke car from the ground up didn't have to cut corners with a digital clock.
Instead, they asked the designers at the proudly British, German-owned marque to collaborate with Swiss watch house Bovet 1822 to make not just one 'timepiece' to grace the car's 'fascia' (as the very rich call the dashboard), but two. His 'n' hers watches that not only have dials on either side to enable them to be reversed when worn on the wrist, but which can also be popped off their straps and slotted into the car to serve as haute horlogerie 'fascia clocks'.
Pascal Raffy, the dapper owner of Bovet – which was famous for selling matched pairs of watches to the Chinese aristocracy during the 19th century – says the project was a first for the brand and took three years to complete.
And it doesn't detract from their significance to say that the watches are just one small element in a car that marks Rolls-Royce's decision to offer further buyers the chance to spend their money on cars which are not merely 'bespoke' in terms of being regular production models with personalised twists, but which are specifically built from the ground up.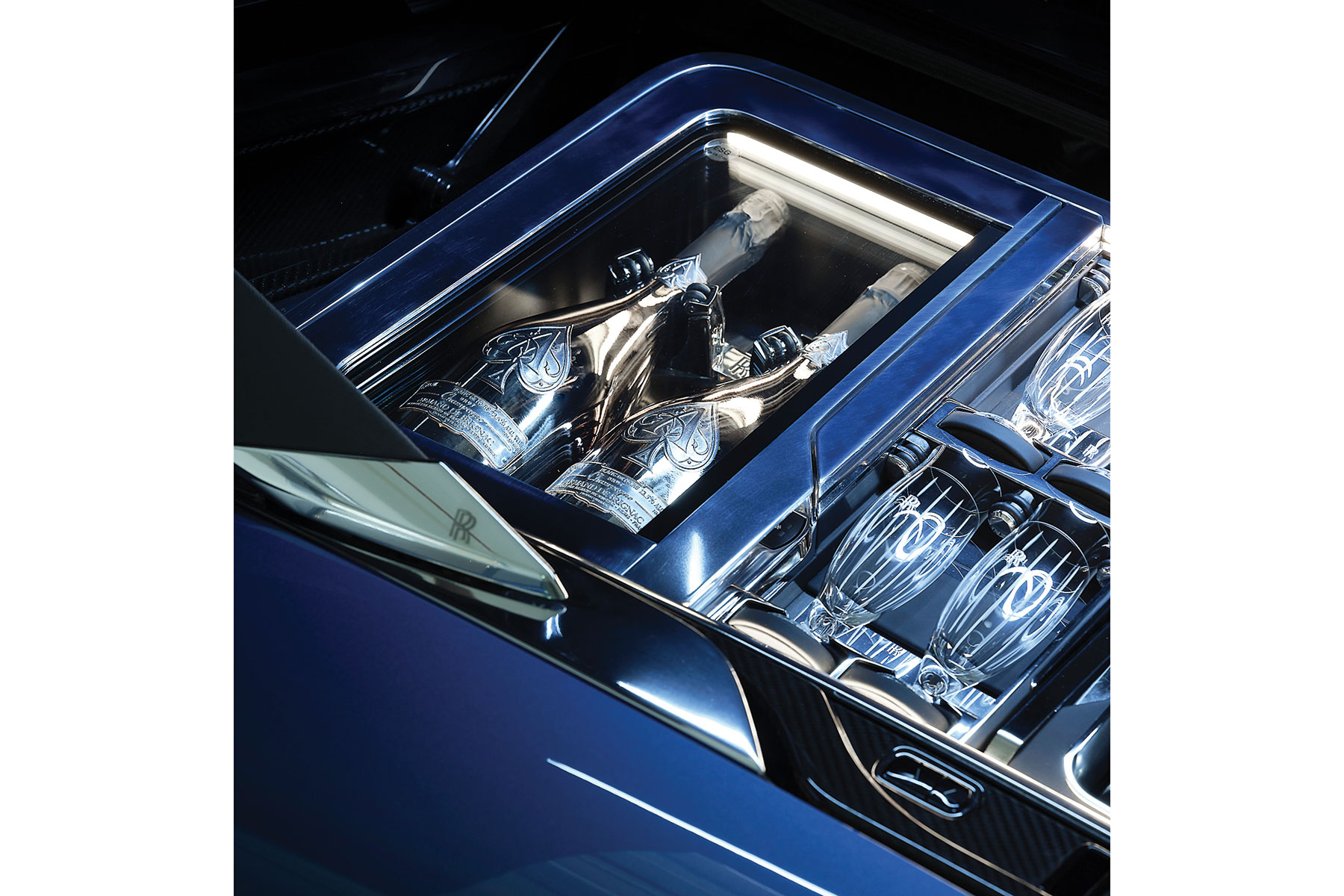 The service, called  'Coachbuild' (and hinted-at in the one-off Rolls-Royce 'Sweptail' of 2017) is nothing new, of course, since every pre-War Royce left the factory as a rolling chassis for which buyers would commission coachbuilders to make a suitable body.
Automated production lines and the necessity to build cars to a uniform standard had largely put paid to coachbuilding by the late 1950s, but it's now making a comeback because individuality is once more regarded as being the greatest expression of luxury.
And the Boat Tail certainly qualifies as luxurious. Measuring a suitably road-hogging 5.9 metres in length (that's 19 feet four inches to the old-moneyed) it was inspired by the commissioning couple's love of all things maritime. To that end, its hand-beaten aluminium body narrows to an elegant taper at the rear, where the regular 'boot lid' is replaced by what Rolls-Royce describes as an 'aft deck'.
Harking back to the 1930s when cars with wooden, boat tail bodies were relatively common, the entire rear end is swathed in grey and black Caleidolegno veneers divided by steel inlays to emulate marine planking.
According to the maker, 'deep-set lamps establish a dramatically low trailing edge, evoking the dipped stern of a motor launch on plane'. And, if the occupants find themselves all at sea in an unexpected rainstorm without the car's 'unconventional fixed-canopy roof', a temporary tonneau cover can be deployed (how swiftly is not mentioned).
More conventional car makers might have placed an electrically-folding roof beneath the 'deck'. On the Boat Tail, however, that area is reserved for something far more useful – push a button and it opens in a 'sweeping butterfly gesture' to an angle of precisely 15 degrees, revealing what is called 'a hosting suite' that 'surprises and delights all who come to experience it'.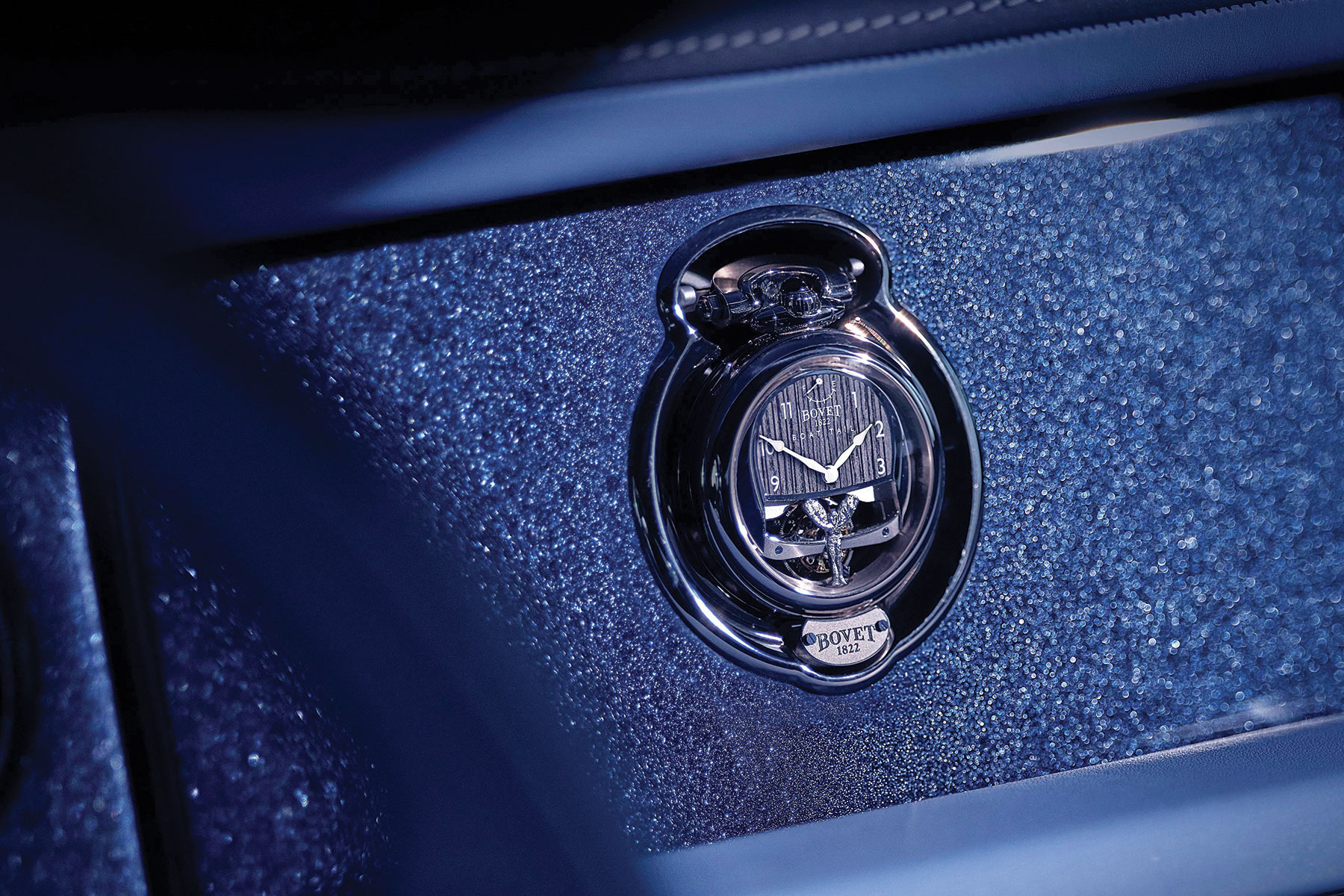 In less florid terms, that means a self-opening chest containing a champagne fridge that 'rapid cools' to the client's preferred temperature of six degrees – a reflection on the fact that, during the Boat Tail owner's  'humble beginnings, ' he had a sommelier friend who imparted such vinous knowledge that he now owns one of the world's 'most informed collections of rare, Grand Cru champagnes'.
The deck lid also houses a telescopic parasol, two cocktail tables and a pair of 'minimalist' interlocking stools designed by Rolls-Royce, produced by Italian furniture maker Promemoria and covered with the same leather used for the car's interior.
Unsurprisingly, that's pretty plush, too – dark blue in the front, lighter blue in the back and with hand-stitched upholstery that's been given a metallic sheen. The instrument panel has been kept minimal with Guilloche (or 'engine-turned') decoration drawn from the watch world, while the centre console and transmission tunnel are clad in the same Caleidolegno veneer used on the car's rear deck.
Outside, the Boat Tail's nautical inspiration is expressed in a launch-like wraparound windscreen and a rich, blue paint job embedded with flakes of metal and crystal, the colour of the bonnet being subtly graded and continuing down to cover the celebrated 'Pantheon' grille.
As a final touch, even the wheels are finished in a bright blue hue, completing what Alex Innes, head of Coachbuild, says is a car that '… exists far beyond a mere means of transport… not just the method to reach a destination, but the destination itself. It is a concept of extraordinary scope, resulting in a work of art of historical significance'.
At which point I'll have to sign-off because here are a couple of bottles of Waitrose Prosecco under the 'rear deck' of my historically significant Audi and the sun's streaming in. It has to be more than six degrees in there – must retrieve them before they stew….
Read More: