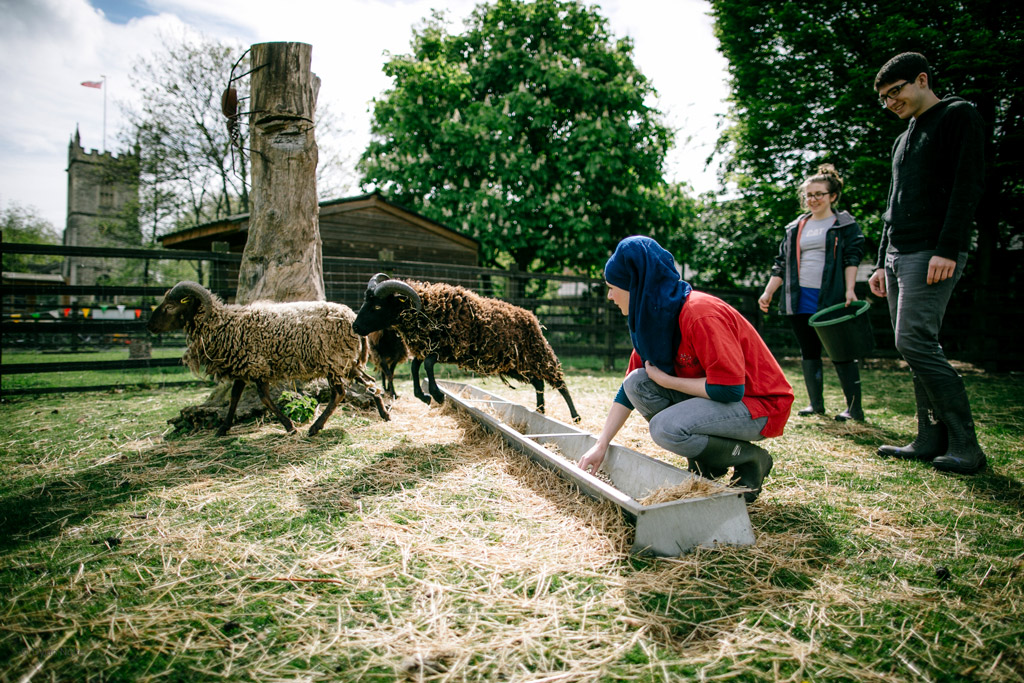 London's Best City Farms
Where to get your farmyard fix
City life has it's perks, but there's nothing like fresh green pastures to lift your spirits – particularly when filled with cute animals. Whether you're looking for things to do with the kids in the school holidays or just fancy a taste of the country life, a trip to one of London's city farms makes the perfect day out. There are more than you might think, dotted around the capital from Surrey Docks to Spitalfields…
London's Best City Farms
Stepney City Farm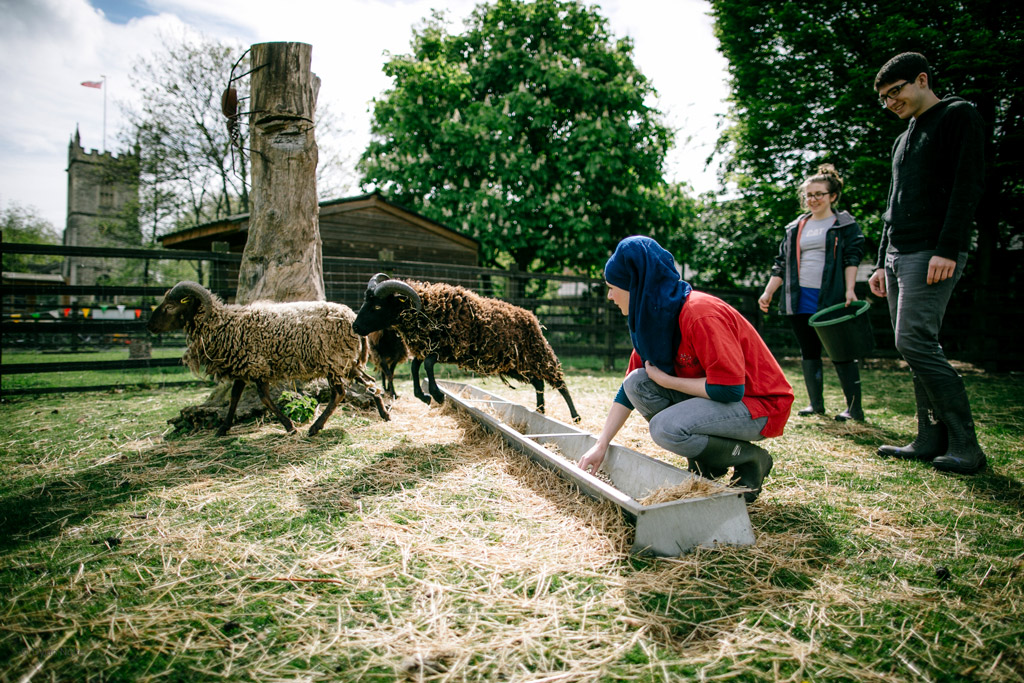 Since opening over 30 years ago, education has become a core part of Stepney City Farm, a rural oasis amid the bustling Tower Hamlets district. The farm caters to a wide range of different ages and interests: schools cake take part in projects such as potato growing and egg hatching, while adults can sign up to courses including bee keeping, rural arts and permaculture. Other initiatives include their Furry Tales project, which aims to bring different generations together and combat loneliness, and their Young Volunteers programme, whcih encourages 12-18 year olds to get hands-on experience of animal care and growing. While you're there, be sure to stop by the lovely on-site café for lunch.
Details: Open 10am–4pm Tuesday to Sunday at Stepney Way, Stepney Green, London E1 3DG. Free to visit. stepneycityfarm.org
Vauxhall City Farm
View this post on Instagram
Alpacas live in the shadow of MI6 and within earshot of Big Ben. Situated in Vauxhall Pleasure Gardens, Vauxhall City Farm is run as a charity focusing on education, youth work, animal care, and horticulture, and is a centre for Riding for the Disabled. With everything from chickens to chinchillas, turkeys to rabbits, there's plenty to see and enjoy here – and plenty of learning opportunities for little ones. Refresh after a loop around the farm with a drink and a snack in the cafe, or why not pick up a cute memento at the gift shop?
Details: Open 10.30am–4pm Tuesday to Sunday at 165 Tyers Street, London SE11 5HS. Entry is free but donations are encouraged. vauxhallcityfarm.org
Spitalfields City Farm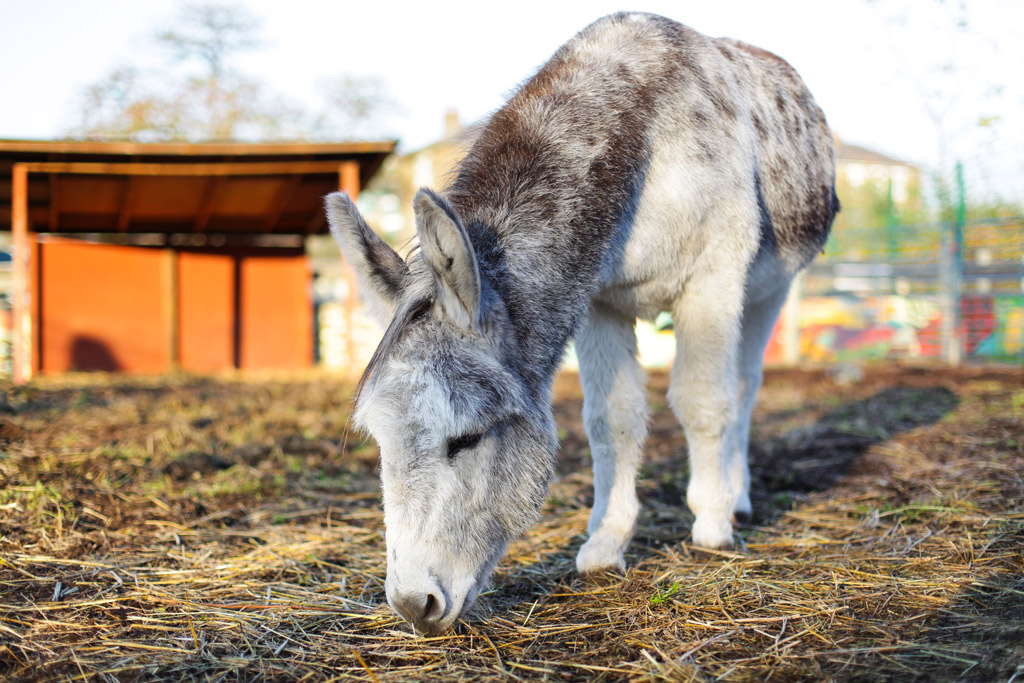 Thought Shoreditch was all about the vintage shops and trendy cafés? Wrong! Just a few minutes walk from the hustle and bustle of Brick Lane you'll find a fully functioning farm. Yes that's right, there's a farm in Shoreditch. Situated on a former railway goods depot, the farm was started in 1978 as a community allotment site, but it wasn't long before animals joined the party. It's a beautiful green space, which focuses on supporting rare breeds, from donkeys to parrots – with cows on the cards for the near future. Family events take place regularly, including 'Farm 2 Fork' sessions, where children can sow and harvest food from the farm and learn how to cook it themselves. They also hosting regular 'Eden Sessions', which are all about reconnecting with nature.
Details: Open 10am–4pm Tuesday to Sunday at Buxton St, London E1 5AR. Free to visit. spitalfieldscityfarm.org.uk
Deen City Farm
View this post on Instagram
Not only the north London towns are home to farms: near Wimbledon you'll find Deen City Farm, perched next door to the National Trust's Morden Hall Park. There are plenty of happy farm residents to say hello to, from alpacas to ferrets, as well as a riding school café and farmshop. Children can also enjoy farm tours, get a taste of life on the farm at an 'Own A Pony' day, or experience what it's like to be a farmer for the day.
Details: Open 10am–4.30pm Tuesday to Sunday at 39 Windsor Ave, London SW19 2RR. Free to visit, though there is a recommended donation of £2. deencityfarm.co.uk
Surrey Docks Farm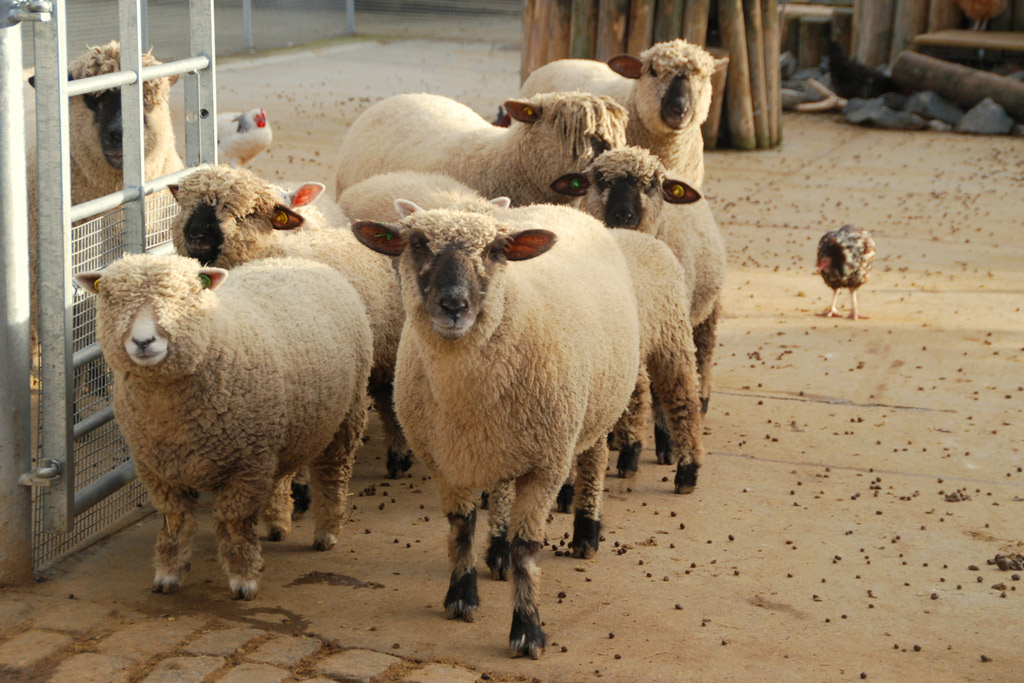 Occupying a 2.2 acre site on the banks of the Thames in Rotherhithe, Surrey Docks Farm is home to everything from cows to goats to bees. There's plenty to do and see here, including workshops for children, family cooking classes and baby music classes, as well as the opportunity to adopt a pony or donkey. This spring they'll be launching a new series of green workshops for adults, which will cover topics such as growing, foraging, herbal remedies, growing fruit and vegetables at home and bee keeping.
Details: Open everyday 10am–4pm at Rotherhithe St, South Wharf, London SE16 5ET. Free to visit. surreydocksfarm.org.uk
Mudchute Park & Farm
View this post on Instagram
Housing not just a farm but a community charity, stables and children's nursery, Mudchute Park and Farm stretches across 32 acres of greenery in the heart of East London – making it the largest inner city farm in the country. Residents include over 100 animals, including cattle, sheep, donkeys, llamas and geese, as well as both a petting zoo and a duck pond. They also have a large Equestrian Centre, providing year-round facilities for riding, catering to a wide range of ages and abilities. Mudchute Kitchen, their on-site café, is hugely popular with locals, particularly their famous fresh, seasonal brunches.
Details: Open everyday from 9am–5pm (though animals start being taken indoors from 3.30pm) at Pier Street, Isle of Dogs, London E14 3HP. Free to visit, though donations are encouraged. mudchute.org
Kentish Town City Farm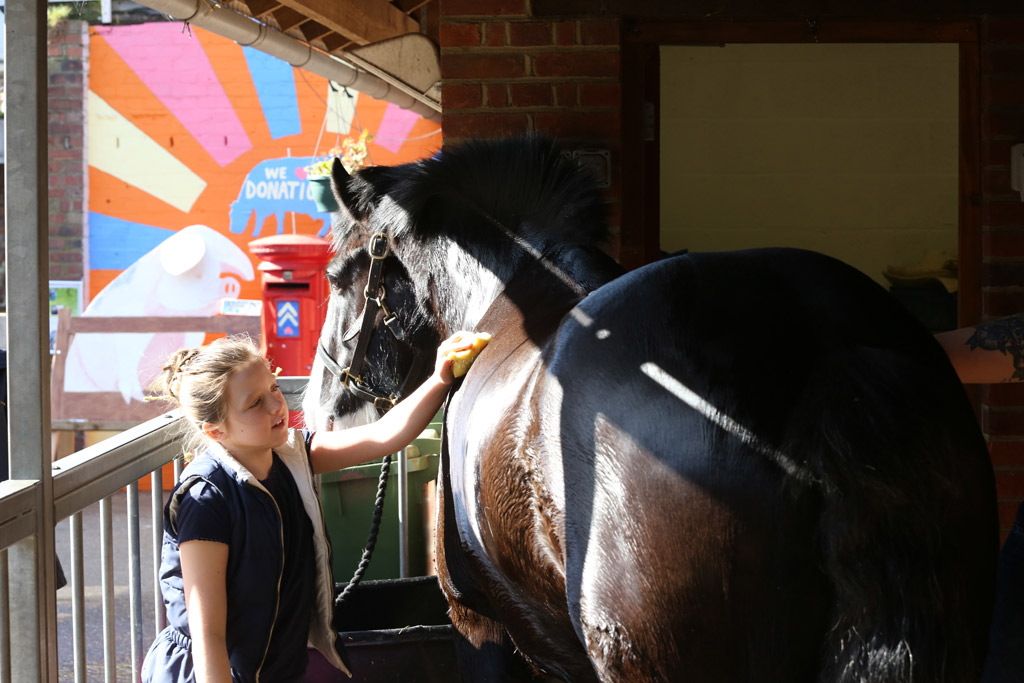 Situated on a four acre site around Gospel Oak station, Kentish Town City Farm has been a home to many animals since the early 70s – in fact, it is thought to be the UK's very first city farm. It's a great place for horse and pony riding, including special riding therapy sessions for those living with disabilities. Visitors can also get involved with gardening clubs, cake clubs, pottery and guided walks around the farm, which houses chickens, ducks, pigs, cows, and some adorable goat kids.
Details: Open everyday 9am–5pm at 1 Cressfield Cl, London NW5 4BN. Free to visit. kcityfarm.org.uk
Hackney City Farm
View this post on Instagram
Since opening over 20 years ago, Hackney City Farm has evolved from a derelict lorry park to a thriving community hub. There's a big focus on social enterprise here: projects include a vegetable box collection scheme for locals, counselling services, yoga for female refugees, and intergenerational sessions, designed to bring older and younger people together. There are plenty of animals to see too, plus an on-site café Frizzante, which serves up fresh and seasonal dishes, with many ingredients taken from the farm's own vegetable gardens. Pop by after a morning browsing Colombia Flower Market for a wholesome Saturday.
Details: Open Tuesday–Sunday 10am–4.30pm plus Bank Holiday Mondays at 1a Goldsmiths Row London E2 8QA. Free to visit. hackneycityfarm.co.uk