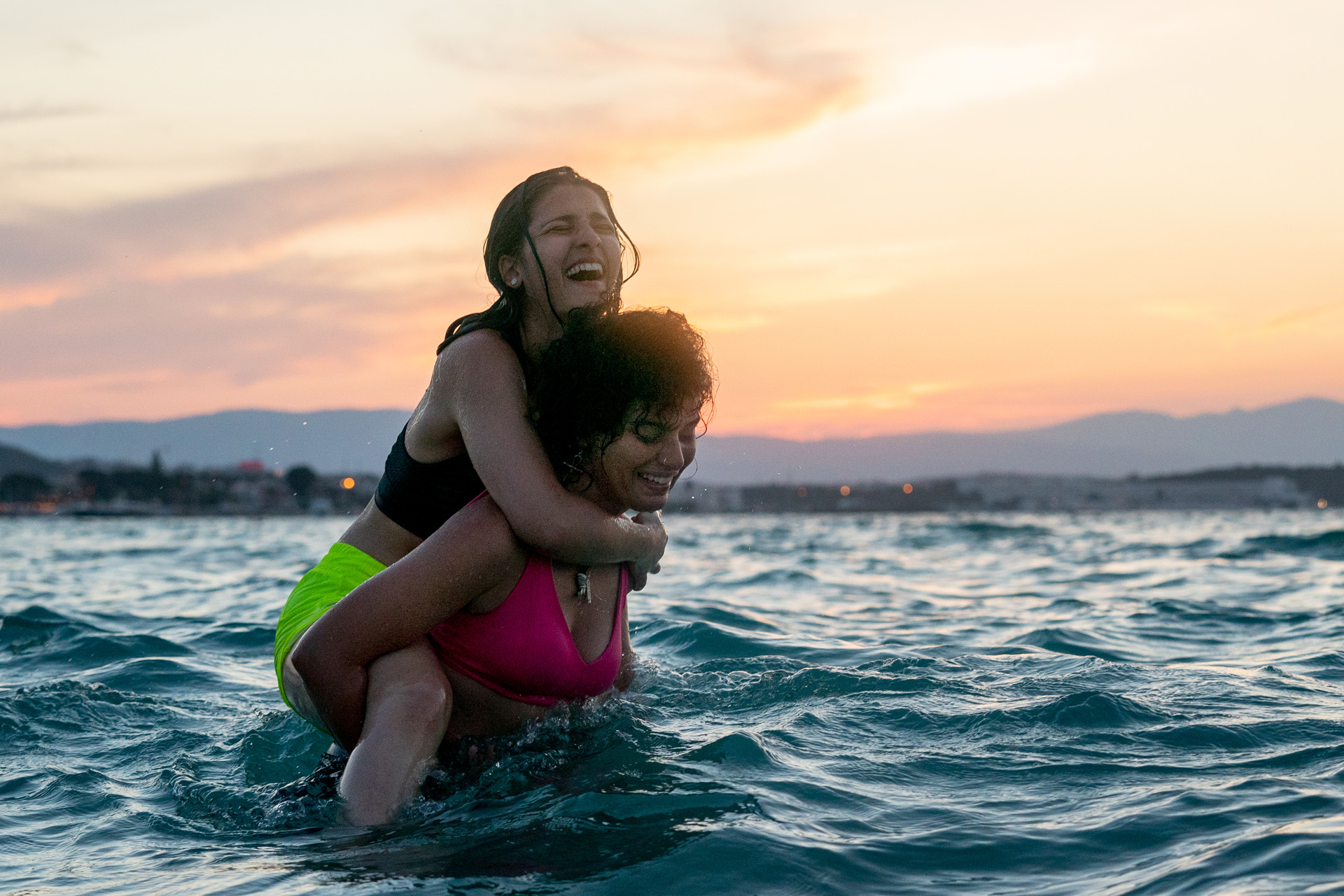 These Are The Best Films On Netflix, According To The C&TH Team
---
Your definitive guide to the best flicks on the 'Flix
Movie night? Cease the endless scroll through Netflix's selection and tune into these films this evening, says Olivia Emily. From a Studio Ghibli classic to an Austen classic, these are the best films on Netflix, as selected by the C&TH team.
The Best Films On Netflix To Watch Now
Little Women
(2019)
Chosen by: Olivia Emily, Online Writer
Sometimes when I'm feeling down, I decide to torture myself even more and watch Greta Gerwig's phenomenal 2019 adaptation of Little Women. Pulling together Saorise Ronan, Emma Watson, Laura Dern, Timothee Chalamet, James Norton, Meryl Streep and the inimitable Florence Pugh, Little Women has garnered well-deserved critical acclaim including six Oscar nominations and five BAFTA nominations in the 2020 awards season. At once a romance, a Christmas film, a coming-of-age journey and a tragedy rolled into one, Little Women follows Jo March (Ronan) and her three sisters as they enter adulthood. Multiple scenes are constantly replaying in my brain, including Laurie (Chalamet)'s declaration of love to Jo, and Amy (Pugh)'s simple but devastating admonishment: 'No, Laurie. You're being mean.'
Howl's Moving Castle
(2004) 
Chosen by: Charlie Colville, Online Writer
The ultimate comfort movie. Howl's Moving Castle comes from Studio Ghibli – the Japanese animation studio behind Oscar-nominated film Spirited Away – and is arguably one of its most beautiful productions to date. It's full of magic: from the fantastical storyline based on Diana Wynne Jones's novel of the same name to the stunning illustrations painted by hand. It also has a stellar cast, with Emily Mortimer, Jean Simmons, Christian Bale, Billy Crystal and a very young Josh Hutcherson all taking up lead roles. And if you like the film, Netflix has streaming rights for Studio Ghibli's entire portfolio of work (in most countries). Movie marathon, anyone?
The Swimmers
(2022)
Chosen by: Zoey Phoon, Social Media Executive
A thought-provoking and emotional piece of film about the true story of two Syrian sisters and professional swimmers fleeing their war-torn home in Damascus through the Mediterranean sea to Greece as asylum seekers. When the worn-out inflatable boat provided by the smugglers inevitably sinks with far too many passengers onboard, the sisters both take the leap into the choppy cold water to swim while dragging the sinking boat and its passengers to shore. The movie depicts the trials and tribulations that refugees have to go through when seeking asylum, and how few people actually make it. Through hard work and pure luck, one of the sisters went on to compete in the Rio Olympic Games, while the other is now an activist.
Pulp Fiction
(1994)
Chosen by: Mia Biagioni, Production Designer
I love a multiple story arc film, and this has to be one of my favourite movie soundtracks. Pulp Fiction is a Quentin Tarantino classic starring John Travolta, Samuel L. Jackson, Bruce Willis, Tim Roth, Ving Rhames and Uma Thurman telling several crime stories across Los Angeles in the 1990s, though the '50s soundtrack lures you further back. Definitely up there with the best films on Netflix.
Red Notice
(2021)
Chosen by: Anoop Bhuller, Editorial & Production Assistant
Red Notice follows an FBI agent tracking a high-end art thief who, in a twist of events, later become accomplices. Starring Ryan Reynolds and Dwayne Johnson as the hilarious central duo, Red Notice is the best of action, comedy and even a tiny bit of romance combined.
Paddington
(2014)
Chosen by: Tessa Dunthorne, Features Assistant & Sub Editor
I could suggest a film that makes me seem really smart/interesting/mysterious, but I'd be lying to myself if I didn't suggest Paddington (and Paddington 2 – which, up until recently, was ranked the top rated film on Rotten Tomatoes of all time…). These are heartwarming films about a small bear just trying to find family, and they also gently delve into wider commentaries on topics such as how we treat refugees and prison reform.
Pride & Prejudice
(2005)
Chosen by: Martha Davies, Digital Assistant 
No matter what's new on Netflix, I'll always go back to Pride & Prejudice. It doesn't get much better than this timeless love story – steeped, of course, in trademark Austen sass and 19th century wit. For all its retellings, I love this version of the story most: its honeyed sunsets and gorgeous pastoral settings never fail to take my breath away.
Friendzone
(2021)
Chosen by: Amy Wakeham, Managing Editor
Some nights, only a feel-good rom-com will do, and this charming French flick is head and shoulders above a lot of the schmaltz on Netflix. It follows unlucky-in-love children's nurse Thibault, who always finds himself in the friend zone – until he meets a girl who he definitely doesn't just want to be pals with. The film brilliantly subverts the usual rom-com makeover trope, and has the male lead, on the advice of his three best friends, transform himself into what he thinks his female love interest wants – and chaos ensues. Watch it on a Friday night with a glass of red wine (best to ignore the dubbed version, and go for the original French with subtitles).
All streaming now on Netflix. netflix.com
Featured image: The Swimmers. (L to R) Nathalie Issa as Yusra Mardini, Manal Issa as Sara Mardini in The Swimmers. Laura Radford/Netflix © 2022