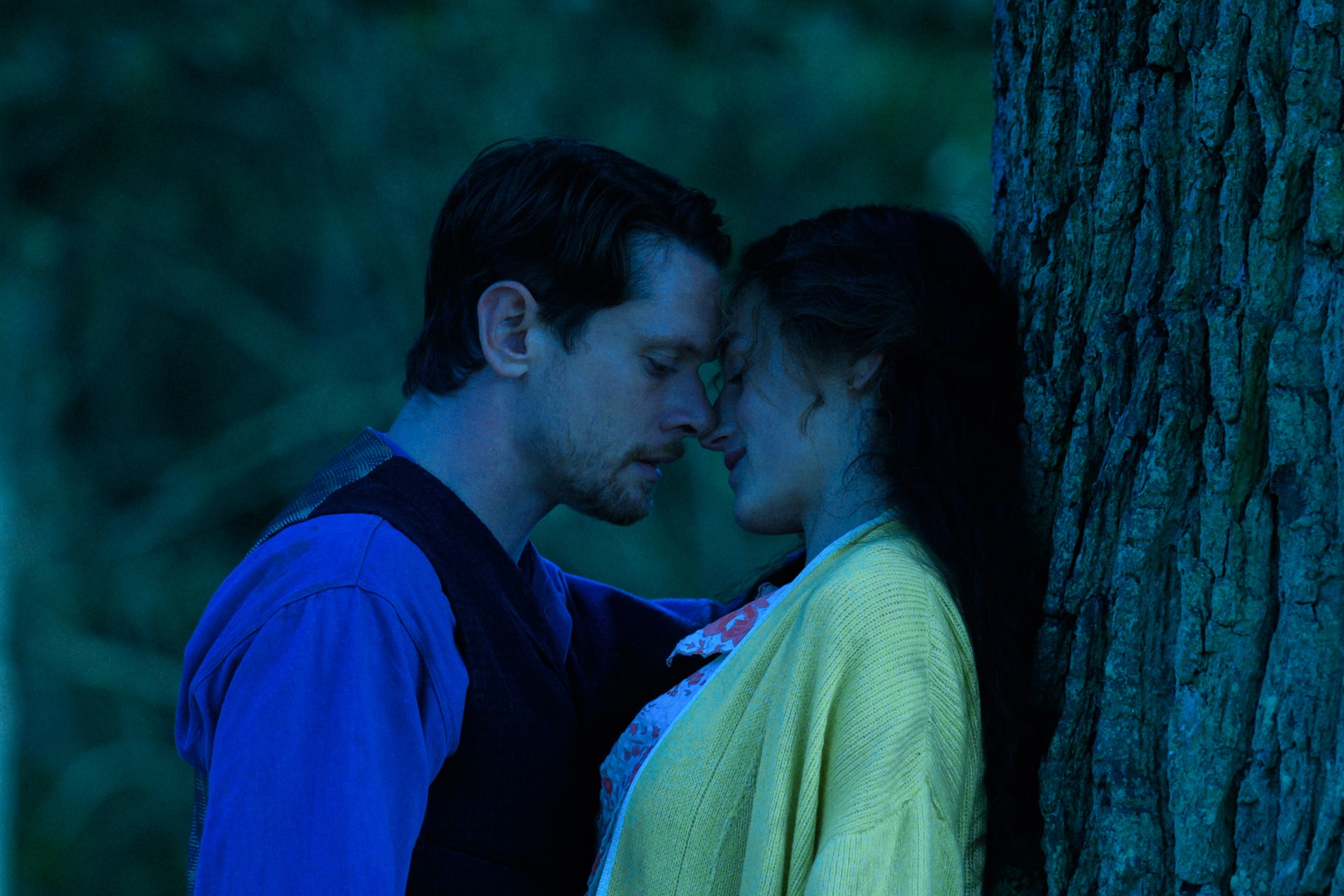 The Best Romantic Movies To Watch On Netflix
---
One (opinionated) writer's guide to the best romantic movies
As a self-defining rom-com connoisseur – specialising particularly in the 90s/00s teen rom-com variety – I'm always on the lookout for my next favourite flick, alongside constantly rewatching the heavy hitters. But sadly, in this modern streaming age, we don't all have access to every film at all times – long gone is my collection of neatly stacked DVD cases – meaning my favourite romantic films and I are often separated for months at a time while they dance across other streaming sites and I watch (or, crucially, don't watch) forlorn from the sidelines. Goodbye Clueless (1995; currently on Prime Video), so long Easy A (2010; also currently on Prime Video), farewell John Tucker Must Die (2006; currently residing on Disney+). If Netflix is your streaming service of choice, too, here are the best romantic movies to watch right now.
The Best Romantic Movies To Watch On Netflix Right Now
Your Place Or Mine
(2023)
New for Valentine's Day 2023, this year I'll be tuning into Your Place Or Mine, starring Reese Witherspoon opposite Ashton Kutcher (despite those red carpet appearances). Debbie (Witherspoon) and Peter (Kutcher) are best friends but total opposites when, The Holiday style, they switch houses and lives for a week.
About Time
(2013)
The best romantic movie on this list if you're looking to please a man with your watching endeavours, About Time is Domhnall Gleeson and Rachel McAdams' magnum opus, romantic without being cringe or sappy, directed by romantic movie heavyweight Richard Curtis. Tim Lake (Gleeson) – like all of the men in his family, including his father James (Bill Nighy) – possesses the ability to travel in time, which he ultimately uses to pursue his romantic interest, Mary (McAdams). 
Dirty Dancing
(1987)
No romantic movie list is complete without Dirty Dancing, which could very rightly be considered the best romantic film of all time – so Netflix subscribers are in luck! The film centres Frances, a girl who becomes smitten with a rebellious dancing instructor while holidaying at a resort with her family. Still influencing fashion, film, dance and pop culture today, Dirty Dancing is a must-watch for any romantic film fans – even if just to be mesmerised by Patrick Swayze's swinging hips.
17 Again
(2009)
Perhaps I was too young to love Zac Efron quite so ferociously as I did aged only nine, but I vividly remember dragging my mum to the cinema to watch 17 Again when it was first released, mainly to watch Zac (who I knew best as Troy Bolton) grace the big screen. Over a decade later, with the jokes now all understood, the film holds up: it's funny, sweet, and surprisingly tender at times, elevated by an iconic cast. Mike is almost divorced and dissatisfied with life, longing to be 17 again so he can relive his glory days. One day, he wakes up to discover his wish has been granted.
Lady Chatterley's Lover
(2022)
Another relatively new kid on the block, Netflix's original Lady Chatterley's Lover was released toward the end of 2022. It's simple – based on the old classic D. H. Lawrence novel – but effective, based almost entirely on one sprawling country estate, with very few characters, and love (and lust) at the fore.
Call Me By Your Name
(2017)
It's romance with a slice of Italian wanderlust: based on Andre Aciman's 2007 novel of the same name, Luca Guadagnino's Call Me By Your Name gathered instant acclaim, inspiring love-longing in many despite the ethically dubious nature of the central relationship. Elio (Timothée Chalamet) is 17 and Oliver (Armie Hammer) is 24, the latter living with the former's family while working as the assistant to Samuel, Elio's father, an archeology professor. It's deliciously angsty, brimming with lust and longing, over-analysing and charged touches.
She's The Man
(2006)
Remember that period of the 00s when a strangely large number of teen films were based on Shakespearean comedies? Experiencing somewhat of a renaissance on TikTok at present, She's The Man is a teen rom-com classic, starring Amanda Bynes opposite Channing Tatum in a Twelfth Night retelling with a football twist.
Friends With Benefits
(2011)
Led by Justin Timberlake and Mila Kunis, Friends With Benefits is one of many romantic movies on this topic – but, I would argue, the best (my apologies to Ashton Kutcher's version). Dylan (Timberlake) and Jamie (Kunis) meet in New York City and commence a friends-with-benefits situation, naively believing they won't develop feelings for each other. We all know how it goes – but, though predictable, the ending is surprisingly tender and un-cringe.
To All The Boys I've Loved Before
(2018)
It's cute, it's wholesome, it's (dare I say it) funny. It's based on a book (by Jenny Han), it's the film that shot Noah Centineo to stardom, and it honestly holds up five years after it debuted on Netflix. With two sequels – romantic movie marathon, anyone? – To All The Boys I've Loved Before follows Lara Jean Covey, a hopeless romantic who has never been in a relationship, but has written a heartfelt love letter to every boy she's ever had a major crush on. But what should happen if these letters were mysteriously posted to their addressees? 
Footloose
(2011)
Sadly, the 1984 original isn't on Netflix at present. Call me crazy, but I think the 2011 remake is a really fun edition, starring Kenny Wormald, Julianne Hough and Miles Teller with a supremely foot-tapping soundtrack to boot. It's slightly modern, but the southern twist roots Footloose (2011) in the original's timelessness. Kenny Wormald is magnetic. 
Pride & Prejudice
(2005)
A classic for a reason. Much adapted, this particular rendition of Pride & Prejudice has somewhat of a cult following. Joe Wright's directorial debut stars Kiera Knightly as Elizabeth Bennet and Matthew Macfadyen as the incorrigible Mr Darcy. That rain scene cuts right into my heart.
All streaming now on Netflix.
Featured image: Lady Chatterley's Lover. (L-R) Jack O'Connell as Oliver, Emma Corrin as Lady Constance in Lady Chatterley's Lover. Parisa Taghizadeh/Netflix © 2022.