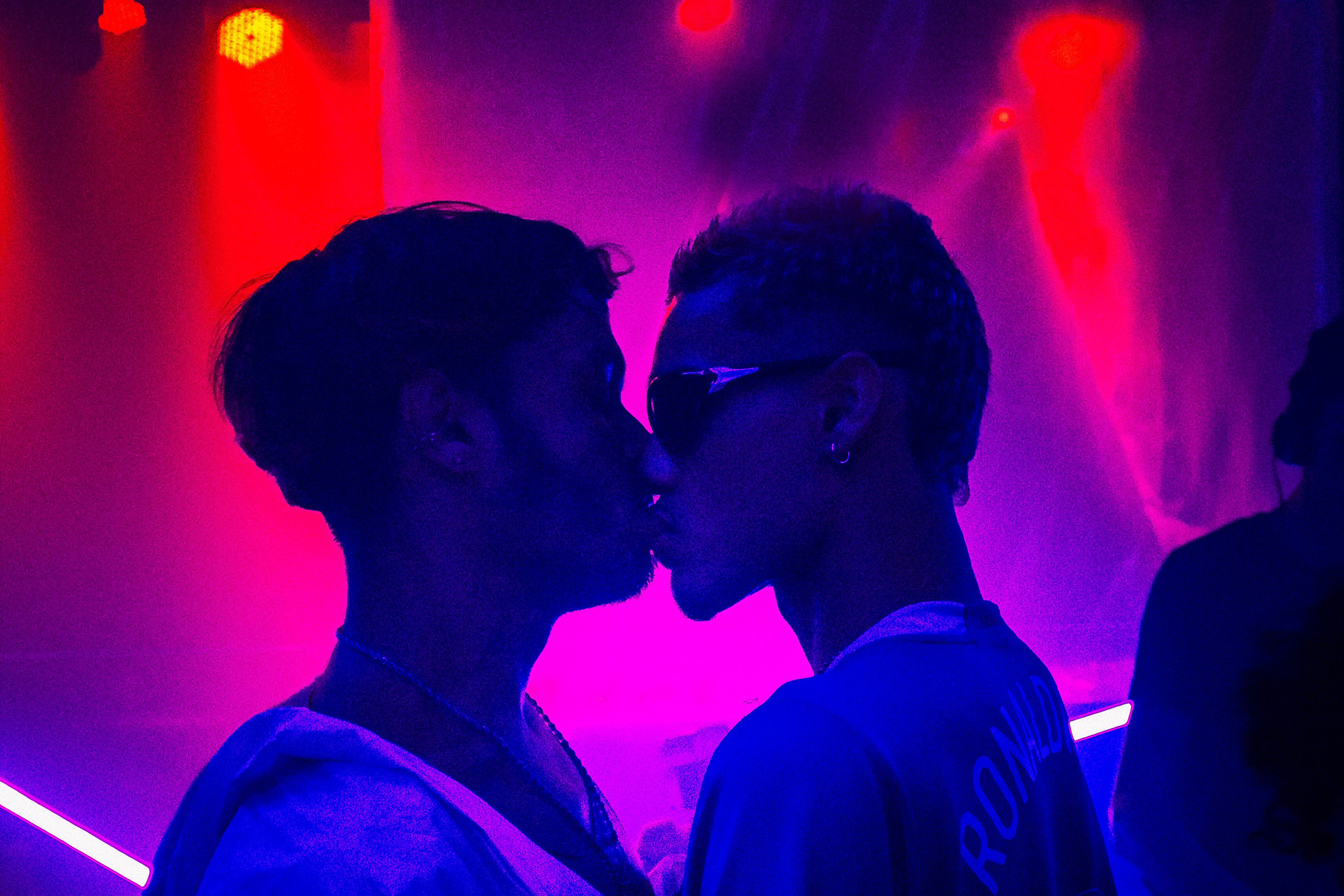 The Best Gay Bars In Manchester
---
Your new favourite night out
Looking for a great, LGBTQ+-friendly night out in Manchester? You've come to the right place. We've teamed up with the team from Manchester-based LGBTQ+ radio station Gaydio and podcaster Damian Kerlin – host of Memories From The Dancefloor, which celebrates LGBTQ+ venues – to roundup the best gay bars in Manchester. 
The Best Gay Bars In Manchester
Start At: Canal Street
Damian Kerlin: Canal Street is a queer voyage with something for everyone, a street of queer watering holes where differences in gender expression and sexual orientation are not taboo.
Via
28-30 Canal Street, Manchester M1 3EZ
Chris Blackmore, Gaydio Afternoons: No list of the best LGBTQ+ venues in Manchester is complete without mentioning Via, the iconic cabaret bar right in the middle of Canal Street. A place with all bases covered, whether you're after a quiet drink after work or a full-on Saturday night out, you can always expect a warm welcome and some of the best cabaret in Manchester alongside resident DJs playing camp bangers all night long. viamanchester.co.uk 
G-A-Y Manchester
63 Richmond Street, Manchester M1 3WB
Damian Kerlin: An absolute institution – not only in Manchester but nationwide – G-A-Y takes centre stage on Canal Street, providing one of the most fun nights out in the entire city. Serving cheap drinks, cheesy tunes and a huge dancefloor for guests to cut some shapes on, G-A-Y is open 'til 4am, proving itself the late-night destination to be in the Village. @gaymanchester
View this post on Instagram
The Molly House
26 Richmond Street, Manchester M1 3NB
Paris Munro (he/they), Gaydio Breakfast: Whether it's a brew, bevvy, or a bite to eat, The Molly House in Manchester is great. It's close to the Gay Village and one of the most sophisticated queer bars in the city. It's classy, and it's actually quiet enough to have a conversation! @themollyhousemanchester 
On Bar
46 Canal Street, Manchester M1 3WD
Damian Kerlin: If live entertainment is your thing, then On Bar is a must. With tons of drag shows, DJs and so much more gracing their roster on a regular basis, On Bar knows how to put on a show. @onbarmanchester
Hidden
2 Tony Wilson Place, Manchester M15 4FN
Dave Cooper, Gaydio Breakfast: A multi-use creative space for arts and performance, Hidden is home to some of the best alt-queer clubbing in the UK, including Crossbreed, Homoelectric and he.she.they. For me, it's got what I think a club should have and they do it by nailing the basics: up-for-it punters, great sound, and just the right amount of grot. Don't go in your best trainers, but make sure they're breathable and they've got ankle support – you'll be dancing all night. @hiddenmcr
View this post on Instagram
The Church
37 Chorlton Street, Manchester M1 3HN
Damian Kerlin: I love The Church (formerly Churchills). It strikes the balance between local bar and nightclub perfectly, so you can transition through the night without having to go anywhere else. (This is not a skill known to most LGBTQ+ bars.) @churchills_mcr
Cruz 101
101 Princess Street, The, Manchester M1 6DD
Kriss Herbert, Gaydio Mid-Mornings: For me, it has to be Cruz 101. If a club has existed for as long as Cruz 101 has (since 1992), has featured in iconic series such as Queer As Folk, and has amazing celebs hanging out there, then it's doing something right. It's a venue where no one is judged. It has the best music in the village, in my opinion, and is just the best way to end a night out. With music from the '90s to the modern day, Cruz 101 attracts a broad range of a crowd, which also means I never feel too old! @cruz101official
View this post on Instagram
New York New York
94-98 Bloom Street, Manchester M1 3LY
Brett Harris, Gaydio Drivetime: One of my favourite LGBTQ+ venues in Manchester would have to be New York New York. It's the place I aim to finish a night out in: good vibes and good company. Situated on Bloom Street, the minute you walk through the double doors you're transported to an Oasis of Camp – resident drag performers, guest performances and back-to-back floor fillers; there's a reason it's known as the party palace! newyorknewyorkbar.com 
Listen to Memories From The Dancefloor via Apple Podcasts, Spotify, Amazon Music or Google Podcasts. acast.com
Tune into Gaydio via DAB Digital Radio from London, Manchester, Brighton, Birmingham, Glasgow, Edinburgh, Cardiff, Bristol, Sheffield, Leeds and Portsmouth, or via FM Radio in Manchester (88.4FM) and Brighton (97.8FM). Or listen via the website, the Gaydio app, or ask your smart speaker to 'play Gaydio'. gaydio.co.uk
Featured image by Ivson Laurenco.