The Hay Festival Has Returned For 2022 – Here's What to Do
---
Returning for its first live event in two years, Hay Festival 2022 will bring together great minds in science, politics, literature and more
The C&TH Guide to Hay Festival 2022
Set on the edge of the majestic Brecon Beacons National Park, the annual Hay Festival might be the only event where you can find yourself reclining on deckchairs to the strains of live folk music one moment, and enthralled by gripping talks from leading writers, environmentalists, and Nobel Prize winners the next.
Now in its 35th year, the Hay returns with its first live event since 2019 (and it'll continue to run its free digital programme for those who can't make it). With a new site in the grounds of restored Hay Castle, the 2022 festival will once again draw the greatest minds from all cultural fields – science, politics, literature and more – for over 600 illuminating events, talks and conversations. Read on to find out all of our must-sees from Hay Festival 2022.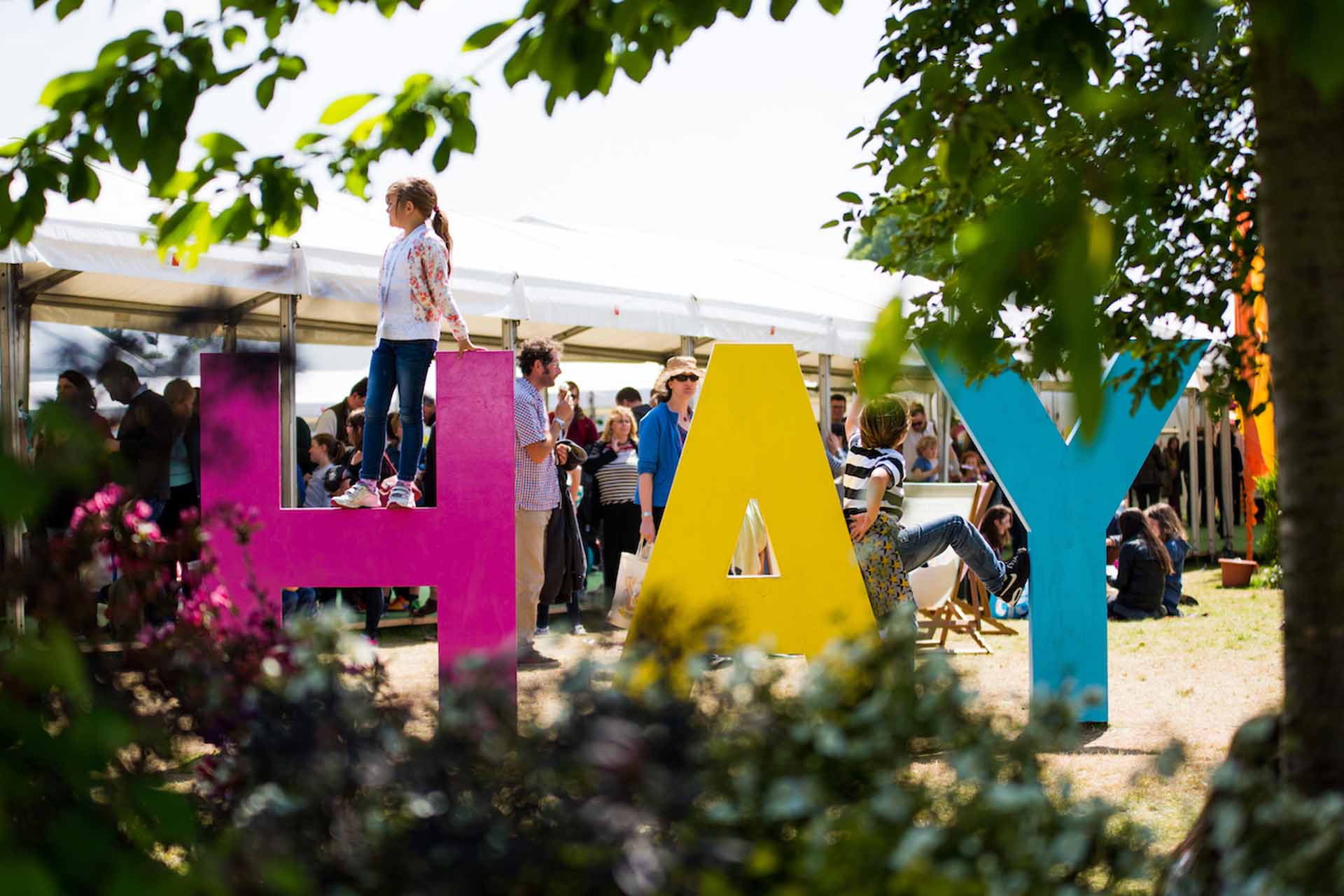 1. Booker Prize alumnus
One of the most esteemed literary prizes in the country, the Booker Prize is awarded annually in recognition of outstanding fiction. No wonder, then, that the Hay has become a professional rite of passage for many of its acclaimed alumnus. This year Bernardine Evaristo, the first Black female winner of the prize takes the Baillie Gifford stage on 4 June to discuss her latest work, Manifesto, an account of her journey as an activist and writer. In tandem, she will also be discussing topical issues of today such as race, class, feminism and sexuality. Don't miss out – early bird tickets are now on sale.
C&TH Picks: Bernardine Evaristo: Manifesto. (4 June at 4pm, Baillie Gifford stage)
2. Conversations on climate change and the environment
The race against climate change is one of the most pressing challenges of our time, and the threat has never been more urgent. The Hay will see some of the most impressive minds in the field assemble across the festival for talks and conversations on climate change and sustainability. That includes economist Mariana Mazzucato on 'mission orientated' approach and innovation in government (28 May, 2.30pm); Reginald  D Hunter's irreverent take on environmental meltdown, Bombe Shuffleur (28 May, 8.30pm); and writer and environmental activist George Monbiot unlocking climate solutions to impending future issues like food scarcity and global hunger (3 June, 4pm), to name just a few. In addition to high powered debate, there will be children's climate change events and talks geared to younger sustainability-conscious minds.
C&TH Picks: George Monbiot: Regenesis. (3 June at 4pm, Baillie Gifford stage)
3. The sound of music
On the fringes of the Hay's esteemed literary programme is a flourishing music culture. Kicking off the festival, the 'First Lady of Folk' Kate Rusby will perform on the Baillie Gifford stage on 26 May, adding the Hay to a prestigious headlining history that includes Royal Albert Hall and Cambridge Folk Festival. Expect to also hear the melodic sounds of British soul artist and songwriter Corinne Bailey Rae, and avant-pop orchestra Penguin Café floating over the crowds.
C&TH Picks: Kate Rusby: Celebrating 30 Years on Tour. (26 May at 8.30pm, Baillie Gifford stage)
4. Shakespeare unleashed
How does an open-air retelling of the Bard's Julius Caesar in a magnificent outdoor setting sound? Thanks to a new collaboration with Shakespeare's Globe, this stripped-back reboot of Shakespeare's political thriller will take place at intervals throughout the festival, with nine performances scheduled in total. Take along the whole family for a showstopping performance from a world-class travelling troupe, made fresh for today's audience.
C&TH Picks: Shakespeare's Globe on Tour. (26 May to 1 June)
5. Fun for all the family 
Designed to inspire and engage enquiring young minds, the Hay's family-friendly programme HAYDAYS will return for 2022. Based in the Courtyard, this is the chance for children to get stuck into a bevy of creative activities, storytellings and workshops, listen to celebrated authors, and meet their heroes from the fields of illustration, comedy and more.
6. Digital 
Can't make the live event this year? The good news is that 'Hay-on-Wifi' is going nowhere, you can enjoy all of the delights of the Hay right from your sofa or kitchen table through.
With thousands of audio and film recordings on the go all year round, you can get the Hay Festival's archive at your fingertips through Hay Player. You can also tune into the Hay Festival podcast, or Book of The Month Live Q&A's for a culture fix.
7. Comedy
Each year Hay Festival brings a wealth of great comedy acts, and the 2022 line-up is no different. Expect shows from Bill Bailey, Nina Conti and Simon Amstell, plus Early Editions returns with news analysis from Marcus Brigstocke, Carrie Quinlan and André Vincent.
C&TH Picks: Lucy Beaumont and Rachel Parris. (31 May at 5.30pm, Baillie Gifford Stage)
8. Women in the spotlight
To mark the Queen's Platinum Jubilee, Hay Festival is launching the Women in Power series, where key figures will explore the fight for gender equality in the highest positions of power. The line-up here will include Bernardine Evaristo, Jess Phillips, Nicola Sturgeon and Huma Abedin. Gender equality will also be at the forefront of discussions in #BreakTheBias, an initiative running in partnership with the Women's Prize for Literature and Women in Journalism.
C&TH Picks: Mary Ann Sieghart, Kate Mosse and Dorothy Koomson talk to Genelle Aldred. (4 June at 8.30pm, Cube)
9. Two years of Covid
The long-term effects of the pandemic on the world will also be a key focus for 22. Michael Lewis will be discussing his book The Premonition: A Pandemic Story, while Kate Bingham will speak to Fiona Fox about her time in the eye of the Covid-19 storm. We'll also be hearing from Jeremy Hunt, Rachel Clarke and Kate Muir.
C&TH Picks: Julia Samuel and Clover Stroud talk to Georgina Godwin: On Grief. (1 June at 5.30pm, Starlight Stage)
This year's Hay Festival runs from 26 May to 5 June 2022. See the full programme and sign up to events at hayfestival.com