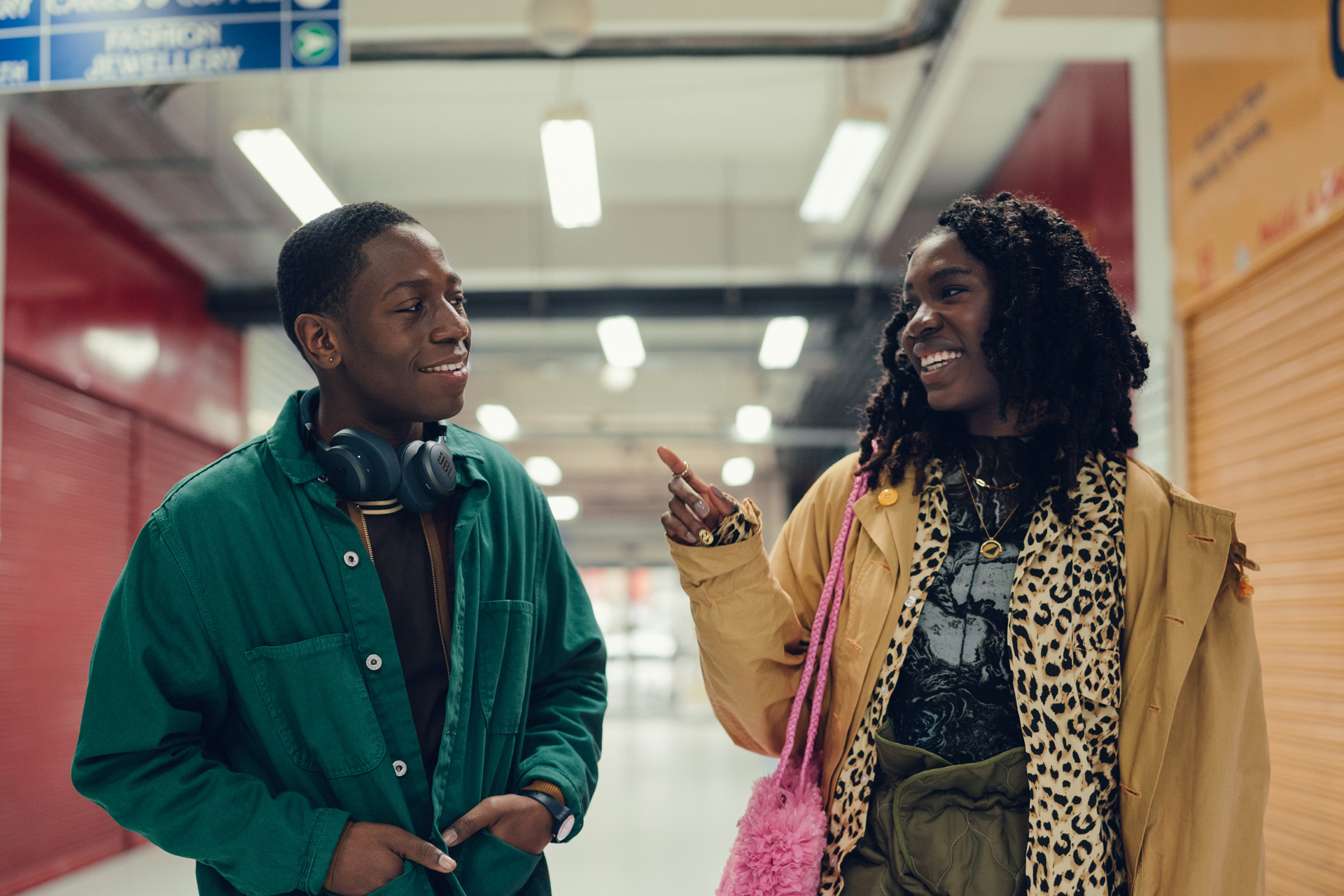 The Best New British Films To Watch Now (& Look Forward To In 2023)
Sit back, relax, and put these new British classics on
Are we back in a golden era of British films? With the likes of The Favourite, Ex Machina and Dunkirk all released in recent years, it certainly seems like it. But where to start? C&TH cuts through the noise with our selection of the best new British films released in 2022, and those to look forward to in 2023.
The Best New British Films To Watch Now
Rye Lane
Where to watch: Rye Lane is streaming now on Disney+.
A love letter to Brixton and Peckham, and named for the real Rye Lane Market, Rye Lane follows two young Black Londoners, Yas (Vivian Oparah) and Dom (David Jonsson), who spend the day together while recovering from terrible breakups. Directed by Raine Allen-Miller, the film has been praised for its vibrant yet candid portrayal of British life.
The Banshees of Inisherin 
Where to watch: The Banshees of Inisherin is streaming now on Disney+.
Starring Colin Farrell, Brendan Gleeson and Barry Keoghan, this Irish black tragicomedy transports viewers to the fictional Irish isle of Inisherin, where Farrell and Gleeson play two lifelong friends who face turmoil when one abruptly ends their relationship. Currently holding nine Oscar nominations – including Best Picture and Best Actor for Farrell, to be realised in March 2023 – the film debuted at the 79th Venice International Film Festival to immediate critical acclaim.
What's Love Got To Do With It?
Where to watch: What's Love Got To Do With It? is available to rent on Prime Video from £4.49.
Set between London and Lahore, What's Love Got To Do With It? Is produced by British film studio Working Title Films, starring Lily James, Shazad Latif, Shabana Azmi and Emma Thompson, James plays a filmmaker documenting her childhood friend and neighbour's arranged marriage to a bride from Pakistan.
Roald Dahl's Matilda The Musical
Where to watch: Stream for free on Netflix
Inspired by the West End show via Roald Dahl's classic childhood tale of a mistreated schoolgirl with strange powers, Roald Dahl's Matilda The Musical arrived in British cinemas at the start of December in 2022 to immediate popularity and acclaim. Starring Alisha Weir as the titular Matilda Wormwood, Emma Thompson as the infamous Trunchbull, Lashana Lynch as loveable Miss Honey and Boiling Point's Stephen Graham as Mr Wormwood, it's an all-singing, all-dancing, star-studded affair. 
Greatest Days
Where to watch: Greatest Days is streaming now on Prime Video.
A Take That jukebox musical (famous past examples include ABBA jukebox musical, Mamma Mia!) is currently in cinemas, hot on the heels of the stage musical. Comedian Aisling Bee stars in the lead role, with a fictional Take That band made up of Aaron Bryan, Dalvin Cory, Joshua Jung, Mark Samaras and Mervin Noronha.
Lady Chatterley's Lover
Where to watch: Lady Chatterley's Lover is streaming now on Netflix
D. H. Lawrence's famously steamy novel got the Netflix treatment in 2022, starring Emma Corrin and Jack O'Connell. Set across the expansive (fiction) Chatterley estate, the film follows Conni (the titular Lady Chatterley) who embarks on an affair at the instruction of her paralysed husband in order to have a child.
Living
Where to watch: Stream Living for free with a Prime Video subscription, or rent from £3.49.
Directed by Oliver Hermanus from a screenplay written by Nobel Prize winner Kazuo Ishiguro, inspired by Akira Kurosawa's 1952 Japanese film, Ikiru. Bill Nighy plays Rodney Williams, a senior London County Council bureaucrat in 1953 London, who has just received a terminal cancer diagnosis. Nominated for Best Adapted Screenplay at the 2023 Oscars, Nighy is up for his first Academy Award, for Best Actor. 
Aftersun
Where to watch: Aftersun is currently streaming on Mubi via Prime Video.
Also earning Paul Mescal his first Oscar nomination – in the same category as Nighy, no less – Aftersun was produced by BBC Film and the BFI. Written and directed by Charlotte Wells, her first feature film, Aftersun transports us to an early 2000s Turkish resort, where 11-year-old Sophie (Frankie Corio) is on holiday with her father, Calum (Paul Mescal). 
Death on the Nile
Where to watch: Death on the Nile is streaming now on Disney+.
Kenneth Branagh's sequel to his previous Agatha Christie flick, Murder on the Orient Express (2017), Death on the Nile stars an ensemble British-American cast, including Branagh, Tom Bateman, Russell Brand, Ali Fazal, Dawn French, Rose Leslie and Emma Mackey (among many more famous faces). The flick brings Poirot back to the silver screen, where his Egyptian vacation turns into a murder hunt.
A Haunting in Venice
When? A Haunting in Venice is currently in cinemas, and is expected to arrive on Disney+ later this year.
Speaking of Agatha Christie, the follow-up to Death on the Nile (2022), A Haunting in Venice, is currently in cinemas, based on Agatha Christie's 1969 novel Hallowe'en Party. Directed by Kenneth Branagh – who also plays the lead – the film follows Poirot who, now retired, must solve the mysterious murder of a guest at a séance he attended in, you guessed it, Venice. Learn all about the filming locations here.
See How They Run
Where to watch: See How They Run is now streaming on Disney+.
Nominated for the BAFTA Award for Outstanding British Film, See How They Run transports viewers to 1950s London, where plans for a movie version of Agatha Christie's The Mousetrap West End show are halted when a member of the crew is murdered. Starring Saoirse Ronan and Sam Rockwell, this new British film draws on the old but remains a fresh, glamorous whodunit in classic British style.
Allelujah
Where to watch: Allelujah is available to rent from £4.99 on Prime Video.
A heartwarming, very-British flick starring Judi Dench, Jennifer Saunders, Russell Tovey and David Bradley, Allelujah follows a geriatric ward in a British hospital when it is threatened with closure. Read our interview with newcomer Bally Gill to learn more.
Empire of Light
Where to watch: Empire of Light is streaming now on Disney+.
At times uncomfortable, other times joyful, this romantic drama is situated in Margate on the Kent coast in 1980, starring Olivia Coleman as Hilary, a cinema manager, opposite Michael Ward as Stephen, a new starter at the cinema.
What To Look Forward To: 2023's Best New British Films
The Old Oak
When? In cinemas 29 September 2023
Legendary British film director Ken Loach's final film will arrive in cinemas this autumn, The Old Oak centres on a pub in an old mining town in north east England falling on hard times after 30 years of decline.
Saltburn
When? In cinemas 1 December 2023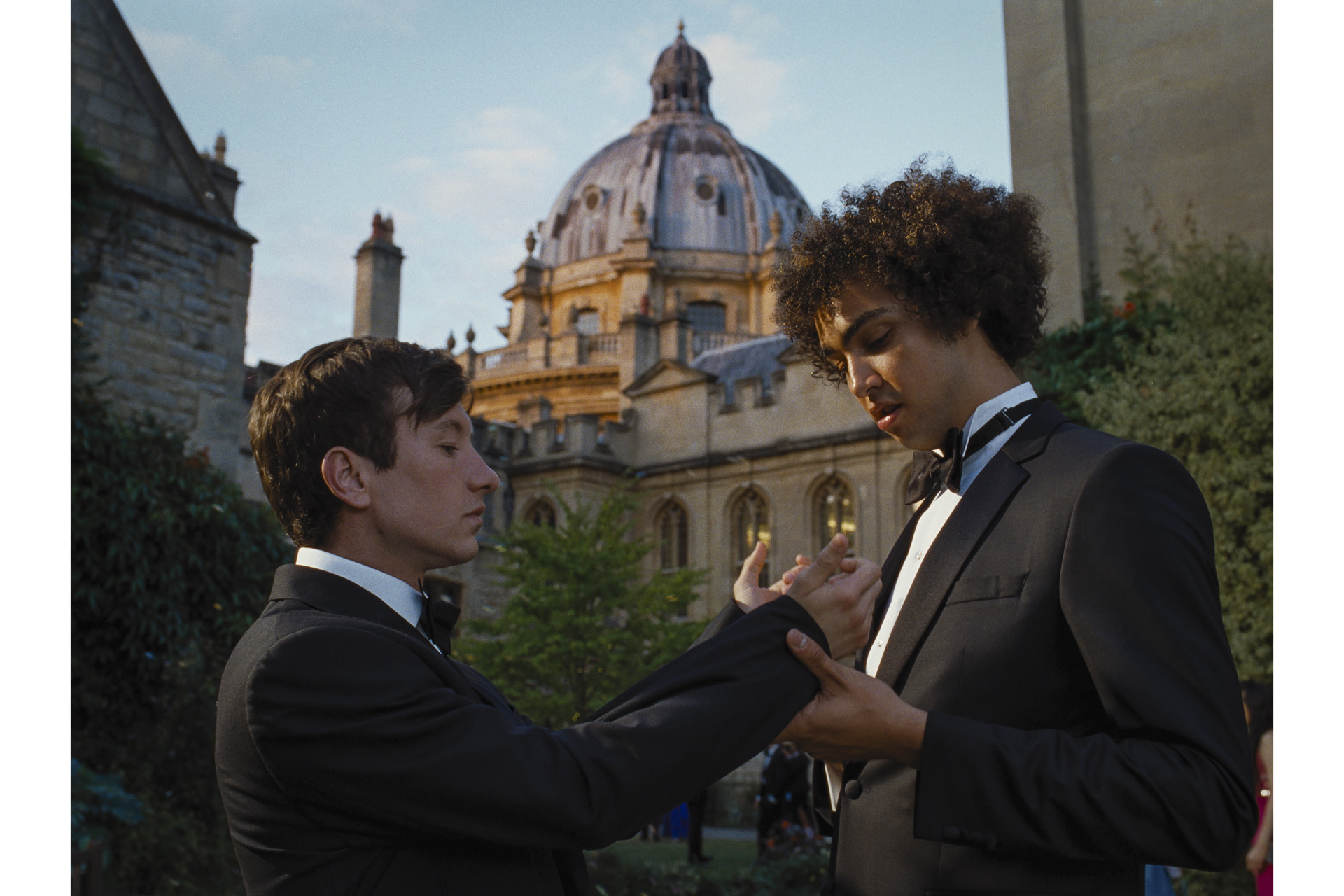 Emereld Fennel's sophomore directorial feature begins at Oxford University, following Oliver (Barry Keoghan) and Felix (Jacob Elordi) as the former struggles to find his place amid the latter's upper-class friends. Here's everything we know so far.
Wonka
When? In cinemas 15 December 2023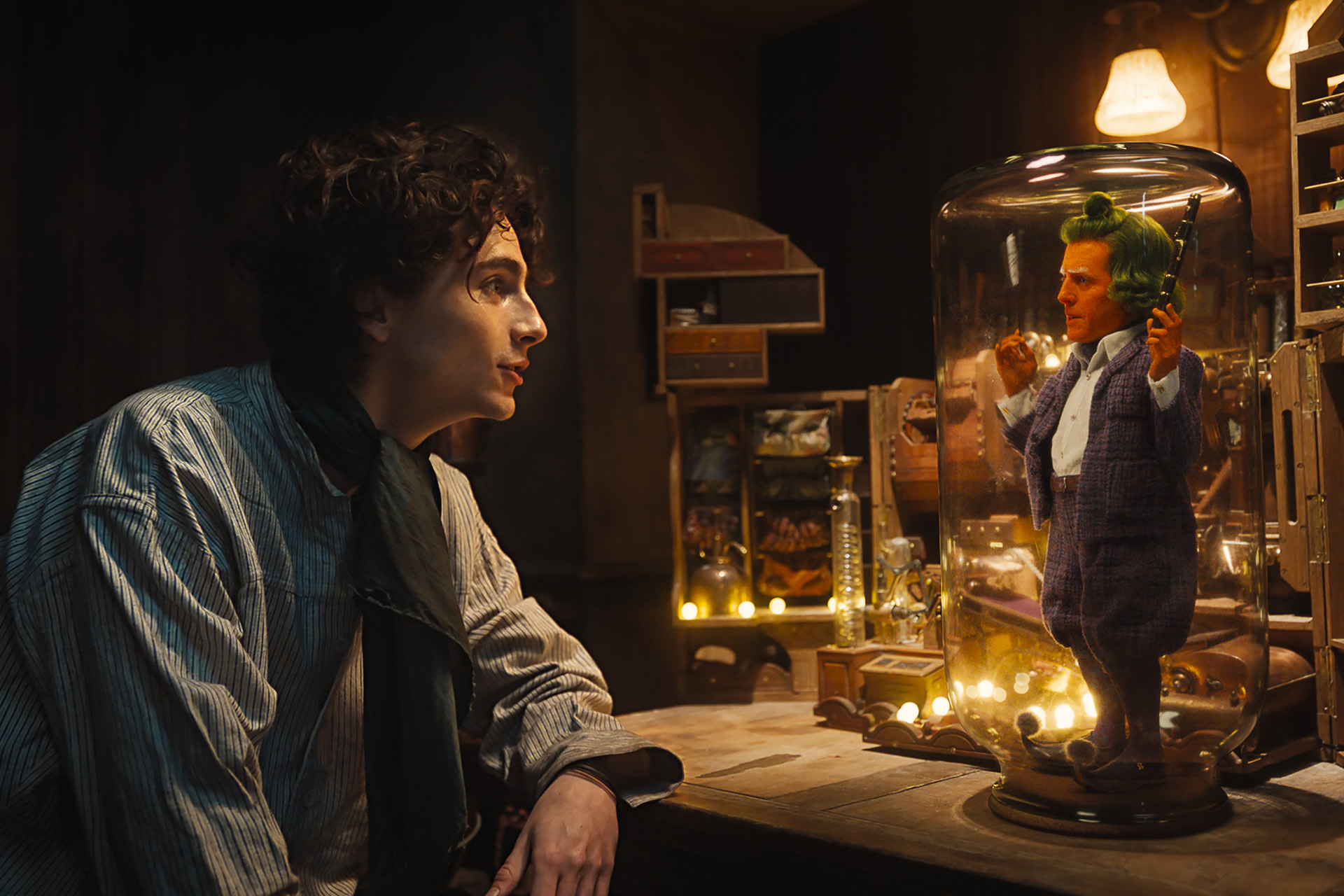 Though Willy Wonka is decidedly American, we're expecting some British humour from Wonka, which was written and directed by Paul King (previously directing Paddington and Paddington 2) and co-written by Simon Farnaby of the Horrible Histories troupe. Plus, it was filmed in the UK – so we're claiming it. Learn all about the film here.
The Zone Of Interest
When? Release date TBC, but it will have a limited release in the US on 8 December
Winner of the Grand Prix at Cannes Film Festival 2023, British film director and screenwriter Jonathan Glazer's The Zone of Interest is based on Martin Amis' novel of the same name, is set and was filmed in Auschwitz, following a Nazi general and his family living close to a concentration camp.
How To Have Sex
When? Set to be released by MUBI on 3 November 2023
Breakout star at Cannes 2023 and winner of the Un Certain Regard prize, Molly Manning Walker's directorial debut stars a cast of youngsters led by Mia McKenna Bruce. Following three British teenage girls venturing on a passage-of-rites holiday – starring drinking, clubbing and hooking up, of course – what should be the best summer of their lives takes a dark turn.
Poor Things
When? In cinemas 12 January 2024
Victorian Britishness is filtered through a weird, steampunk lens in Yorgos Lanthimos' Poor Things, led by an eerie woman named Bella (Emma Stone) who has been brought back to life Frankenstein style with her own baby's brain transplanted into her head.
Lee
When? Release date TBC, but it will premiere at the Toronto Film Festival in September 2023
With filming wrapped in December 2022, this World War II biopic is expected to be released in 2023, with Kate Winslet in the titular lead role. The film will follow Lee Miller, a real New York City glamour model who became a photojournalist and Vogue's war correspondent during WWII, chronicling events such as the London Blitz, the liberation of Paris and concentration camps. Andy Samberg, Marion Cotillard and Josh O'Connor will also star.
Firebrand
When? Release date TBC
Another Cannes debut, and another TBC release date, Firebrand stars Alicia Vikander as Katherine Parr, Henry VIII's sixth and final wife, who is named Regent while King Henry VIII fights overseas. A star-studded affair, expect to see Brits Jude Law, Sam Riley, Eddie Marsan, Simon Russell Beale and Erin Doherty in Tudor garb, roaming the corridors of Haddon Hall in Bakewell, Derbyshire. According to Variety, Prime Video are vying for the UK distribution rights, so a big screen release is still uncertain.