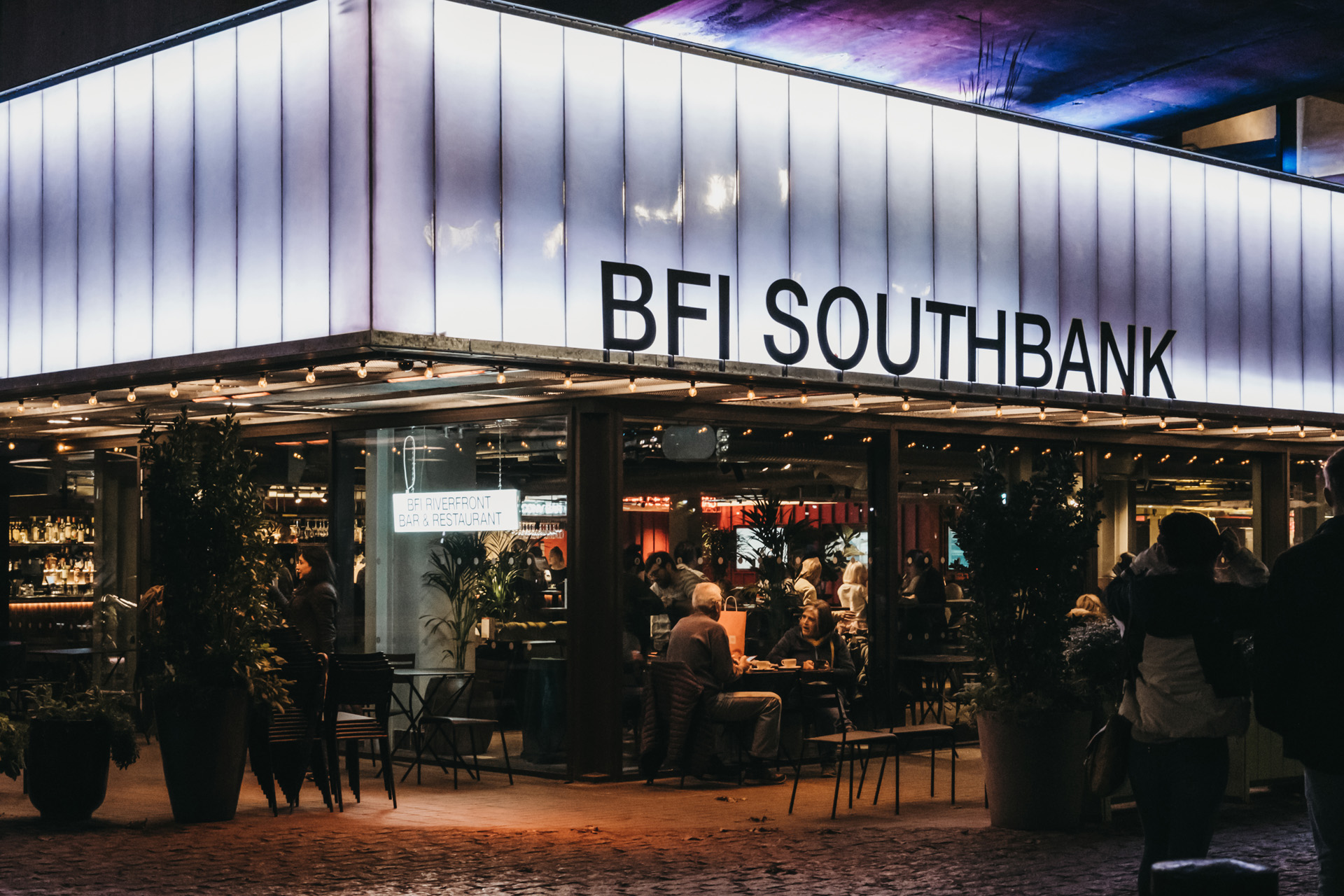 BFI Flare 2023: Everything To Expect From This LGBTQ+ Film Festival
---
The 37th BFI Flare is coming later this month
One of the largest and longest-standing queer film events in the cultural calendar, BFI Flare is returning to London's Southbank later this month. Here's everything you need to know to make the most of the 12 day festival.
BFI Flare 2023: Everything You Need To Know
When Is BFI Flare 2023?
BFI Flare 2023 will take place from 15–26 March 2023 at the BFI Southbank. Select titles will also be available UK-wide on BFI Player, and internationally via Five Films for Freedom. Now in its 37th edition, there will be a range of screenings – with films from 41 countries, including 28 world premieres, 58 feature films and 90 short films – alongside special events, DJ nights and art installations as part of the all-new BFI Flare Expanded programme. 
'For the past 37 years, BFI Flare has brought audiences the best, most innovative and most boundary pushing LGBTQIA+ stories from across the globe,' says senior programmer Michael Blyth. 'But as our audiences constantly grow and evolve, the festival must grow and evolve with them. This year, in addition to our world-class showcase of contemporary queer film, we will take audiences beyond the cinema screen with BFI Flare Expanded, a free programme of queer immersive art guaranteed to offer new insights and shift perspectives.'
For 2023, the BFI Flare programme is split into three thematic strands: 
Hearts:

Films about love, romance and friendship

Bodies:

Stories of sex, identity and transformation

Minds:

Reflections on art, politics and community.
The festival will open with the international premier of Kristen Lovell and Zackary Drucker's documentary about trans sex workers of colour in New York's Meatpacking District, The Stroll, winner of Sundance Film Festival's Special Jury Award: Clarity of Vision Award. The closing film will be the UK premier of Hannes Hirsch's debut feature Drifter, which will debut globally at the Berlin International Film Festival and follows a young man coming to terms with life, love, sex and relationships in contemporary Berlin. The Centrepiece Presentation, however, will be the UK premiere of Tünde Skovrán's documentary Who I Am Not, an intimate portrait of the lives of two intersex South Africans navigating binary sex and gender systems.
Among many other screenings – including special screenings of the year's best queer films in cinemas: All the Beauty and the Bloodshed, The Inspection, Bodies Bodies Bodies and Blue Jean – visitors can see the world premieres of:
Willem & Frieda:

John Hay's documentary in which Stephen Fry investigates the inspiring and moving story of a gay man and a lesbian who led anti-Nazi resistance in Holland.

Kenyatta: Do Not Wait Your Turn:

Timothy Harris' documentary, following the 31-year-old Pennsylvania State Representative Malcolm Kenyatta in his race to become the first openly gay person of colour with a seat in the United States Senate.

Big Boys:

Corin Sherman's coming-of-age comedy about a teenage boy experiencing a sexual

awakening when he falls for his cousin's boyfriend on a camping trip. 

Polarized:

Shamim Sarif's feature exploring the unavoidable attraction that develops between two women as they navigate the barriers of race, religion and class that have kept them apart. 

American Parent:

Emily Railsback's heartfelt exploration of queer parenthood, following two new mums as they navigate questions of intimacy and shifting power-dynamics.

Jess Plus None:

Mandy Fabian's romantic comedy which follows Jess at an off-the-grid wedding who must find a way to deal with her ex, her friends and even herself.
There will also be a wide range of events, talks and debates, including:
Remembering Ron Peck:

An intimate library event providing the chance to learn from friends of Peck about this giant of gay independent film and gay rights champion.

We Have Always Been Here!:

A panel highlighting the importance of queer disability representation within the landscape of film and culture, with a panel led by film curator Tara Brown.

Bisexual Visi-Bi-lity in Film & Television:

A panel on Bisexuality representation in the media.

BFI Flare's Big Gay Film Quiz:

A fun event for film buffs covering the full gamut of queer cinema old and new.

BFI Flare DJ Nights:

Hosted at the BFI Bar, guest DJs include Jonathan & Sadie, Bar Wotever, Club Kali and Frankie Goes to Flare.
What Will BFI Flare Expanded Involve?
BFI Flare Expanded will take place during the first four days of the festival, featuring four immersive art and virtual reality works from LGBTQ+ artists working across emerging technologies. These boundary-pushing works will draw on screens, interactive technology and 3D scanning to explore themes across identity, belonging, self-expression and vulnerability to shift perspectives and give new insight into our increasingly complex world. The four artworks are:
LGBTQ+ VR Museum:

Containing 3D scans of personal artefacts chosen by people in the LGBTQ+ community and accompanied by stories told in their own words, this immersive project is the world's first VR museum, conceived by Antonia Forster and Thomas Terkildsen.

He F**** The Girl Out Of Me:

This interactive game tells the deeply personal and moving story of Ann, a trans person from America, who is forced into sex work to pay for the costs of her hormone replacement therapy – with traumatising consequences.

Chroma 11:

Another immersive VR experience, Chroma 11 is an extension of Tsang Tsui-shan's

Ward 11

(a short documentary about Ix Wong Thien-pau and Aaron Khek Ah Hock, who worked as a dance duo for many years; Aaron sadly passed away during filming), envisioning the reunion of a gay couple in the form of a dance duet

We Are Here Because Of Those That Are Not:

Danielle Brathwaite-Shirley's installation works at the intersection of gender and race, utilising new media techniques to produce an interactive Black trans archive which poses existential questions of collective memory and self-expression.
VISIT
BFI Flare 2023 kicks off on 15 March, closing on 26 March. Discover the best new LGBTQIA+ cinema at BFI Southbank and on BFI Player. Discover more and book your tickets at bfi.org.uk/flare