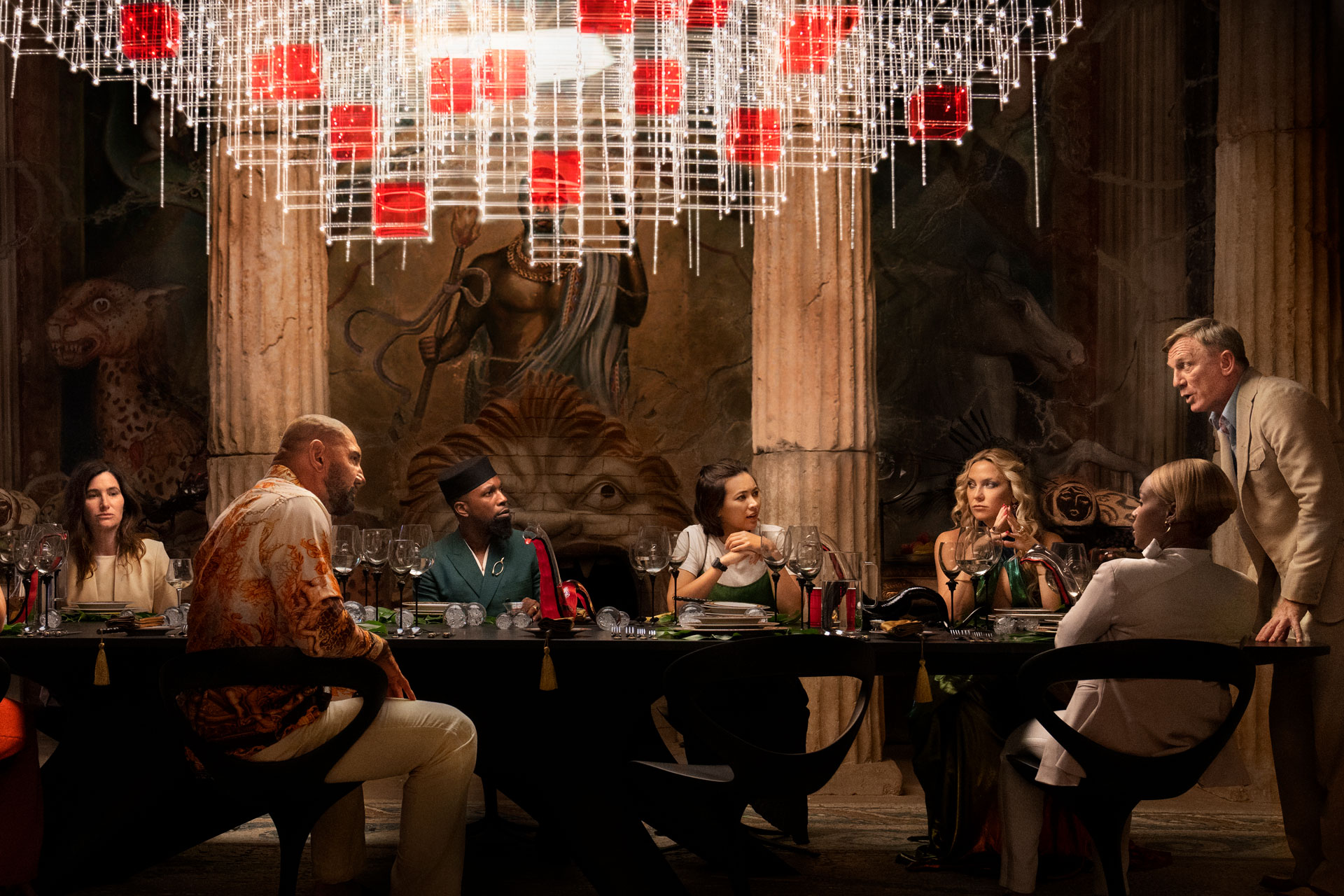 BFI London Film Festival 2022: What To See
---
7 films not to miss at this year's festival
The BFI London Film Festival returns from 5 –16 October, bringing some of the most anticipated movies to the capital and beyond. It's the most prestigious film festival in Britain, offering 11 days of screenings, events and talks – and unlike many other film festivals, anyone can buy tickets. This year's line-up is as exciting as ever, with 160 films being shown, from a powerful drama about the Harvey Weinstein scandal to a Matilda reboot and much more.
BFI London Film Festival 2022: Highlights
Glass Onion: A Knives Out Mystery
Daniel Craig might have said goodbye to James Bond, but he's not hanging up his acting boots just yet. This autumn we'll see him reprising his role as private detective Benoit Blanc in the new Knives Out, which Netflix bought the rights to in a whopping $450 million deal. Aside from Craig, the cast for Glass Onion will be entirely new – but it's just as star-studded as the first. The story this time involves a tech billionaire called Miles Bron (Edward Norton), who invites a group of his friends to a private Greek island for a murder mystery game that gets a little too real. Kate Hudson is influencer Bride Jay, Odom Jr. plays scientist Lionel Toussaint, and Dave Bautista plays YouTuber Duke Cody, among others. 
Empire of Light
Olivia Colman, Michael Ward and Colin Firth star in Empire of Light, a new film from award-winning director Sam Mendes, the name behind Skyfall and American Beauty. Set in a seaside town in Kent during the 80s, Empire of Light is a love letter to cinema, focused around the love story of Hilary (Colman) and Stephen (Ward), who meet while working at a local picturehouse. Since making its debut at the Toronto International Film Festival this month, it's already generating awards buzz.
She Said
In 2020, New York Times reporters Jodi Kantor and Megan Twohey published She Said, a book detailing their investigation into the sexual assault allegations surrounding Harvey Weinstein. Now, it's being adapted into a film by director Maria Schrader, which promises to be just as compelling. The movie follows Kantor (Zoe Kazan) and Twohey (Carey Mulligan) on their journey to breaking one of the most important stories of the modern day, which helped launch the MeToo movement. 
White Noise
Following the multi-award-winning Marriage Story, director Noah Baumbach reunites with Adam Driver for White Noise, a new film based on Don DeLillo's 1985 novel of the same name. The plot centres around Jack Gladney (Driver), a professor of Hitler Studies, and his family, which includes wife Babette (Greta Gerwig) and their four children. Gladney is forced to confront an obsession with his own mortality when a cataclysmic chemical spill shakes up his hometown.
My Policeman
Unless you've been living under a rock, you'll have heard about Harry Styles' upcoming film Don't Worry Darling – but that's not the only place fans can get their fix. Styles is also starring in My Policeman, a new drama from director Michael Grandage, adapted from the 2012 book of the same name by Betham Roberts. Set in Brighton in the 1950s, the film focuses on a love triangle between policeman Tom (Styles), teacher Marion (The Crown's Emma Corrin) and art curator Patrick (David Dawson). Tom and Marion fall in love, but then Tom embarks on a romantic affair with Patrick, in spite of the fact that homosexuality is illegal. 
Matilda
See Emma Thompson as Miss Trunchball in the Matilda reboot, which will make its world premiere at the BFI London Film Festival. It sees Matthew Warchus adapting his own West End musical, which is based on Roald Dahl's original 1988 book, for the screen. Alongside Thompson, Bond star Lashana Lynch will play Miss Honey, with up-and-coming actress Alisha Weir as the eponymous protagonist and Line of Duty's Stephen Graham as Mr. Wormwood.
Lady Chatterley's Lover
Published in Italy in 1928, DH Lawrence's Lady Chatterley's Lover was banned in the UK after being deemed scandalous for its descriptions of sex. It was eventually published in full here in 1960, and has since been transformed into numerous films. The latest, directed by Laure de Clermont-Tonnerre, stars Emma Corrin as the wealthy Lady Chattlery, who, disillusioned by her marriage, embarks on an affair with a working-class gamekeeper on the estate – played by Skins' Jack O'Connell.
Main image: Glass Onion: A Knives Out Mystery, Netflix
Book tickets at bfi.org.uk
READ MORE: