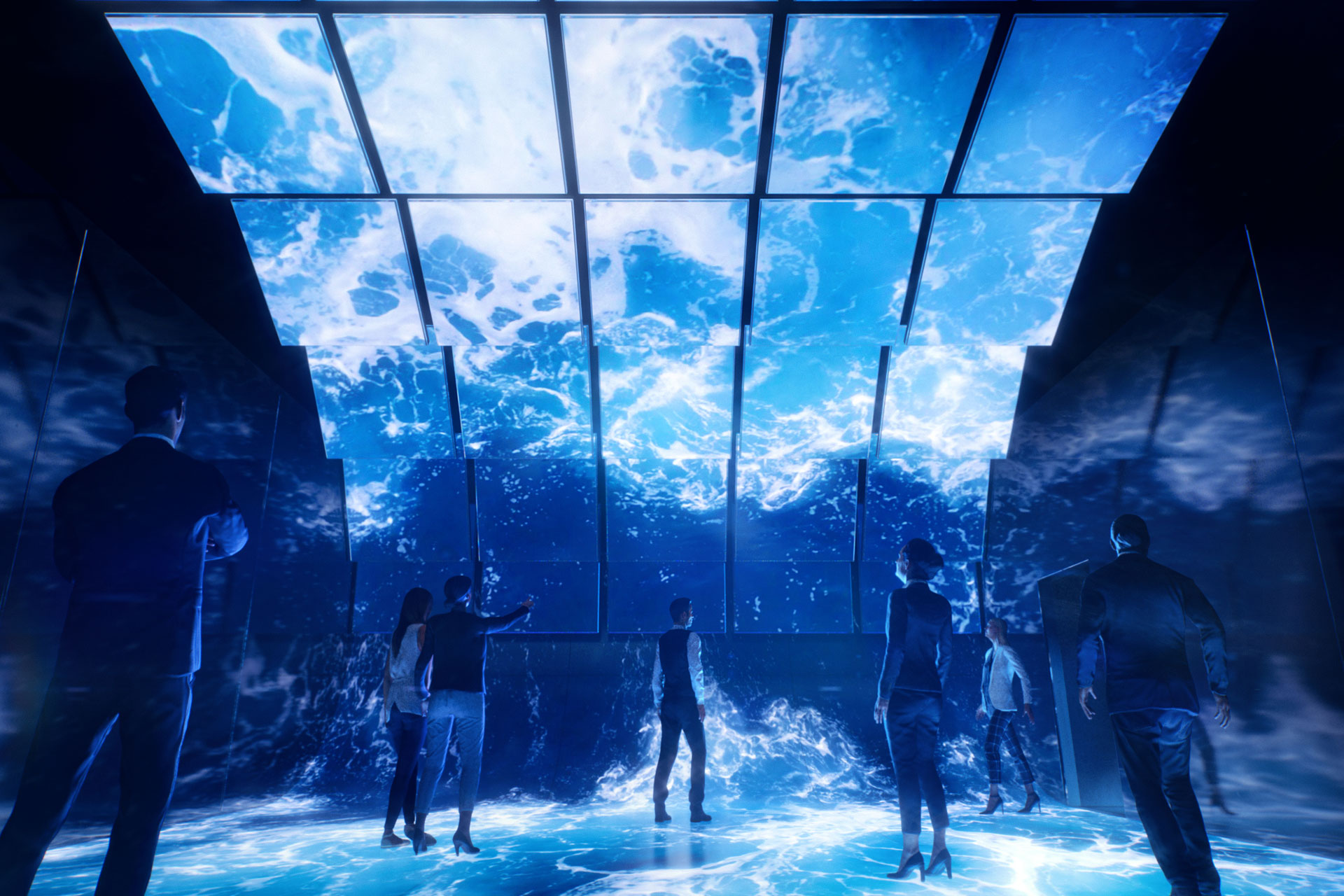 An Immersive Experience Explains Ocean Plastic Pollution
---
New exhibition The Blue Paradox will take you beneath the ocean's surface
The Blue Paradox is a free 13-day exhibition to educate Londoners about the true scale of the ocean plastic pollution crisis.
Sustainable Exhibitions and Art Shows in the UK
An Immersive Experience Explains Ocean Plastic Pollution
Up to 12 million tonnes of plastics are swept into the oceans each year. If we keep our habits going, by 2050, it's likely that there will be more plastics by weight in the ocean than fish.
Such statistics are overwhelming, and it can be hard to connect with the vastness of the problem. The Blue Paradox, the new educational experience offers a different approach to action: inviting visitors to take a walk beneath the ocean's surface to truly understand the crisis behind the numbers.
As part of the 13-day exhibition from 15 – 27 September, 360-degree digital projections will offer a visual and audial led understanding of ocean plastic pollution. The aim is that once they leave, visitors will be inspired to continue their learning and be part of the action for change.
Even just turning up to the event itself will make a small difference. For every visitor, a donation will be made to Conservation International to help protect one square kilometre of the ocean, with a minimum commitment to protect 9,000 km2, which is roughly six times the size of Greater London. Plus, it's free.
Blue Paradox has been launched in collaboration with global NGO Conservational International and SC Johnson, a household consumer brand selling cleaning products like Ecover and Mr Muscle.
Fisk Johnson, SC Johnson's CEO and Chairman, is a keen diver and has seen much of the ocean plastic crisis first hand, and in light of this  has pledged a host of commitments: making 100% of its plastic packaging recyclable, reusable, or compostable by 2025. To date, this currently stands at 65%. The aim is for 50% of the company's total energy use to be from renewable energy sources by the same year too – this stands at 35% today. The company's brand Ecover is currently testing refill stations in the UK as well.
VISIT
See The Blue Paradox from 15 – 27 September at Exhibition London, Ariel Way, London W12 7SL. blueparadox.com
SEE MORE 
What is Plastic-Free July? / Want to Fight Climate Change? Here's How