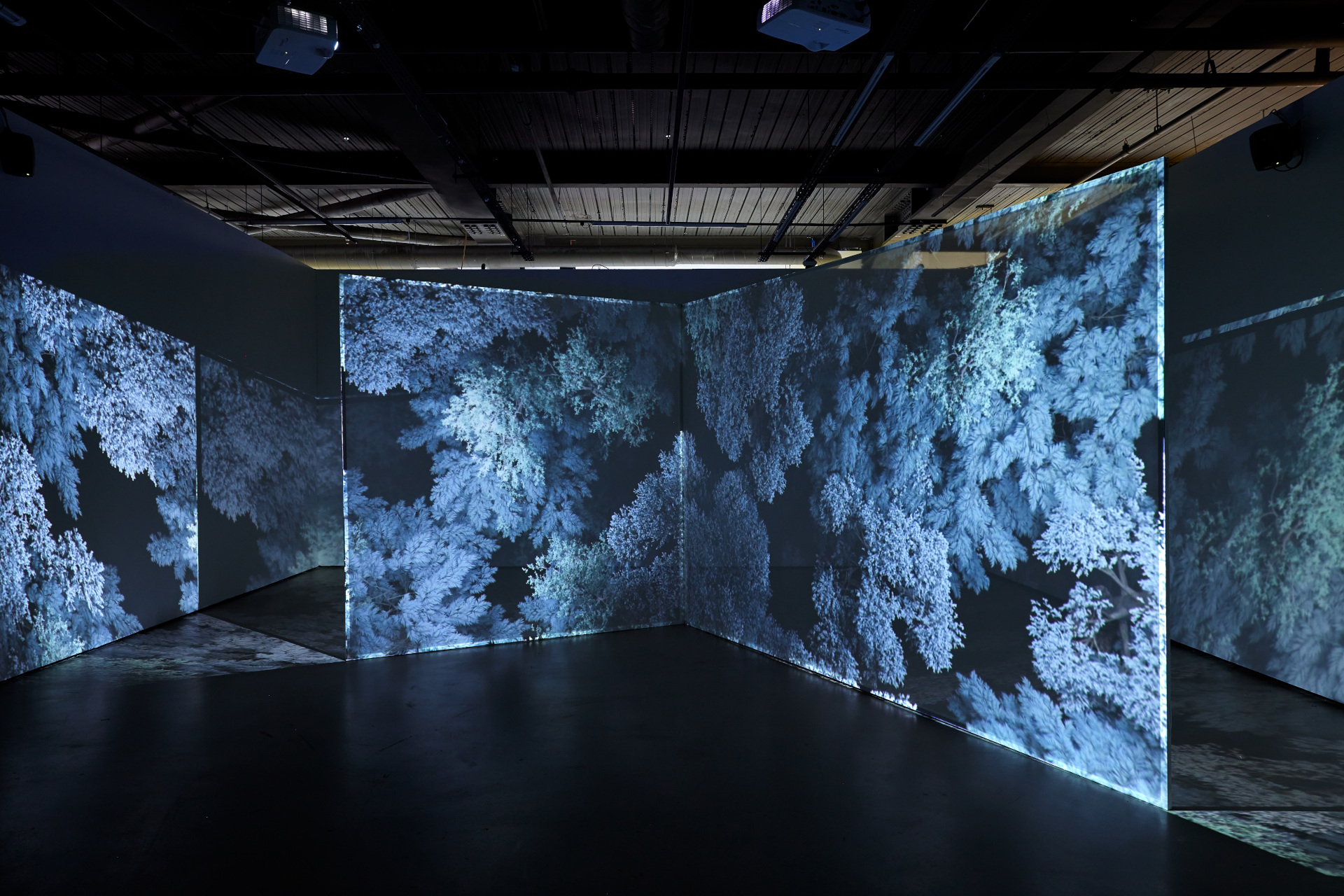 Eco-Conscious Exhibitions & Art Shows in the UK
Where to get your fix of green culture
We love a good art show as much as the next culture vulture, but sometimes we need artists, galleries, and museums to take the lead when it comes to educating audiences on widespread social issues. Connecting visitors to the natural world, endangered species, plastic consumption, and climate change, these are the eco-conscious art exhibitions to see in the UK right now, and what to look forward to in the future.
Eco-Conscious Exhibitions & Art Shows To Visit Now
Gregor Sailer: The Polar Silk Road 
Where? Natural History Museum (Cromwell Road, South Kensington, London SW7 5BD)
When? 26 May–24 November 2023
Artist and photographer Gregor Sailer's first UK exhibition will explore the climate crisis' impact on the Arctic, with melting ice opening shorter sea routes and creating new opportunities for trade and access to new raw material deposits via the so-called 'Polar Silk Road'. Sailer's exhibition will explore the new conflicts created by this melting, and document our complex relationship with the environment. nhm.ac.uk
Storm Warning
Where? Focal Point Gallery (Elmer Ave, Southend-on-Sea SS1 1NS) & Newlyn Art Gallery (New Road, Newlyn, Penzance TR18 5PZ)
When? 4 October 2023–6 January 2024 at Focal Point Gallery, and 18 November 2023–13 April 2024 at Newlyn Art Gallery
Through new commissions and recent work, this collaborative exhibition will explore what climate change means for coastal communities, and raise awareness of the threat of rising sea levels and the acute danger this invokes. Connecting with the local community, Storm Warning will promote direct action to tackle the environmental emergency. newlynartgallery.co.uk
Wildlife Photographer Of The Year
Where? Natural History Museum (Cromwell Road, South Kensington, London SW7 5BD)
When? 13 October 2023–30 June 2024
The Wildlife Photographer of the Year exhibition is back for 2023, exploring the planet's myriad habitats, from sprawling urban metropolises to the deep polar seas. With soundscapes, videos, experts and, of course, stunning photography, come face to face with species facing extinction, those saved from the brink, and see first hand how humans help and hinder the natural world. nhm.ac.uk
Being Human
Where? The Wellcome Collection (183 Euston Road, London NW1 2BE)
When? Ongoing
As the title suggests, The Wellcome Collection's permanent exhibition Being Human is an exploration of what it means to live as a human being in the twenty-first century. The space is divided into four themes: genetics, minds and bodies, infection, and climate breakdown. The final chapter addresses the era of modern climate change, and includes artworks by the likes of Superflex and Yinka Shonibare. A thought-provoking look into the future of society, art, and sustainable art exhibitions. wellcomecollection.org
Featured image: Detail of Unpaved Paradise by Orlanda Broom. Courtesy of the artist and Grove Square Galleries.