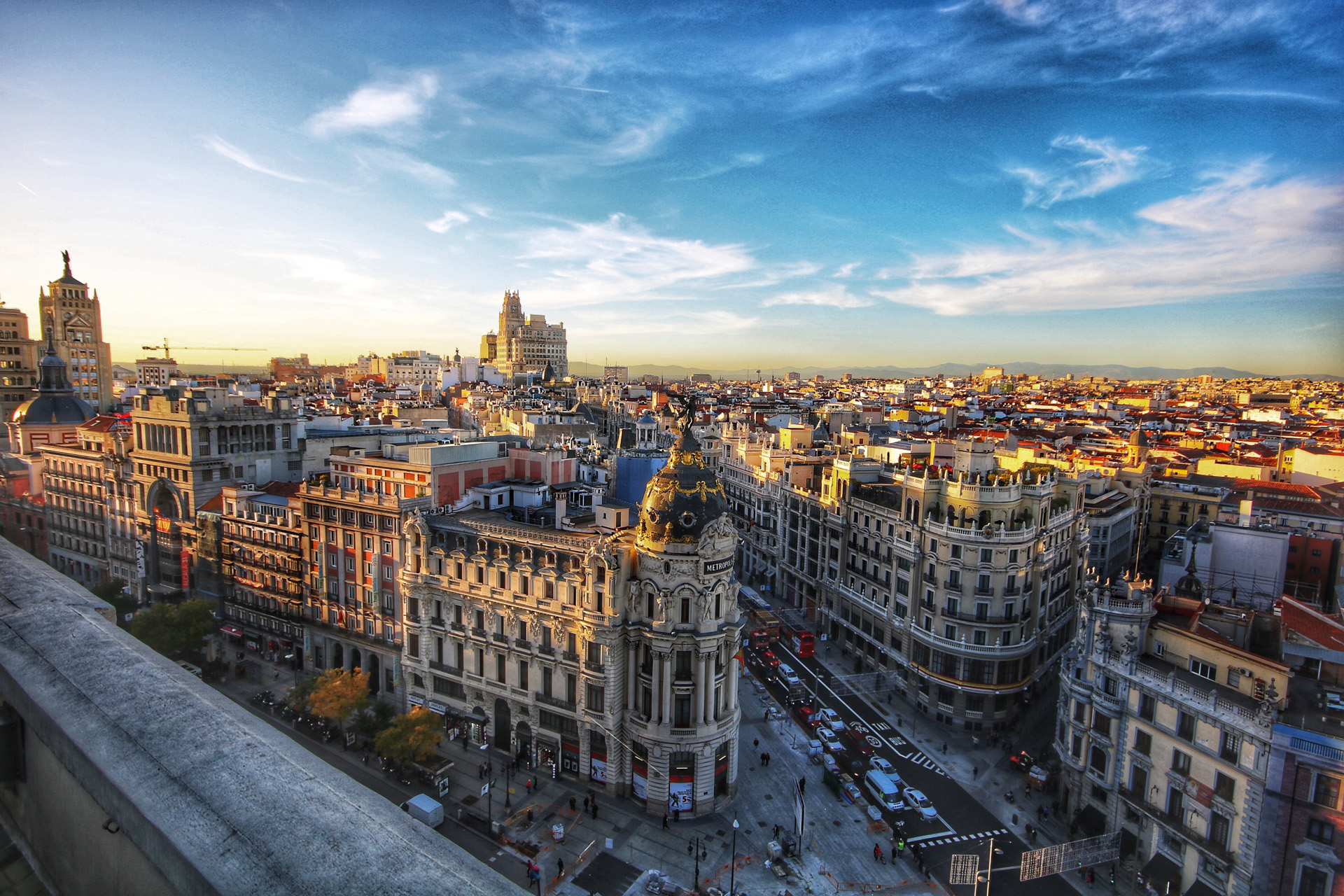 Is The Cerberus Heatwave Coming To The UK?
Europe is locked in the jaws of a deadly heatwave
It's official: July is set to be the hottest month on record. In the wake of this staggering heatwave, UN chief Antonio Guterres has declared that 'the era of global warming has ended' and 'the era of global boiling has arrived.' As Southern Europe experiences soaring temperatures and wildfires now rage in nine countries across the Mediterranean, emergency measures are being implemented and lives are very much at stake. (A study published earlier this week revealed that 61,000 people died during 2022's European heatwave.) It's being called the Cerberus heatwave, named for a Greek mythological multi-headed dog. But why is this happening – and will it make its way over to the UK?
What Is The Cerberus Heatwave? & Why Is It Happening?
What Is The Cerberus Heatwave?
Spain initially experienced the worst of Cerberus, where air temperatures hit 45°C and ground temperatures reached an incomprehensible 60°C, with temperatures climbing to 35°C as early as 6am in some areas. But the multi-headed dog has now reared its ugly head(s) on more of Southern Europe, with wildfires raging on the Greek islands of Rhodes, Corfu and Evia in a catastrophic heatwave that is set to be Greece's longest. In preparation for surging temperatures, the nation changed working hours, banned access to nature reserves and forests (to reduce the risk of fire) and opened up air-conditioned public buildings for people to take refuge – and tourists are now being evacuated. 
Wildfires have now spread to Croatia, Portugal, Algeria, Tunisia and France, while Italy is experiencing both frightening fires and violent storms, with torrential rain in the north and intense heat in the south. Temperatures are expected to drop slightly in France and Spain over the next few days, but it is unclear as to when conditions in Greece and the Balkans will improve.
Why Is It Happening?
This relentless heatwave is happening due to a combination of factors:
High pressure atmospheric system: Without getting too far into the meteorology of it, according to the Met Office, in low pressure systems, weather 'is often unsettled', with rising air cooling to form clouds and precipitation. In contrast, a high pressure system sees settled weather with light winds, with descending air reducing the formation of clouds and therefore precipitation. The high pressure atmospheric system behind the Cerberus heatwave floated across the Mediterranean Sea from North Africa.
El Niño: As well as the high pressure system, the Cerberus heatwave is happening due to a climate phenomenon known as El Niño. Put simply, El Niño is a natural, irregularly occurring climate event, characterised by increased ocean temperatures in the central and eastern equatorial Pacific, causing weather disruptions (predominantly droughts and floods) worldwide.
Human-caused climate change: As the report published earlier this week states, 'Anthropogenic emissions of greenhouse gases have led to a detectable rise in global temperatures, which is associated with an increase in the frequency and intensity of heat waves and hot summers. Globally, the last eight years have been the warmest on record, and 2022 was the fifth warmest year.' To make matters worse, Europe is the epicentre of this climate warming. The report calls the continent 'a major climatic hotspot, given that warming since preindustrial levels is almost 1 °C higher than the corresponding global increase, and higher than in any other continent.' The report continues: 'climate change projections for the continent indicate that temperatures, and their health impacts, will rise at an accelerated rate unless strong mitigation and adaptation actions are put in place.'
Why Is It Called The Cerberus Heatwave?
Cerberus appears in Greek mythology as a multi-headed dog guarding the gates of the Underworld to prevent the dead from leaving. As Europe struggles under the sweltering heat, it's not hard to see the parallel with being kept at the gates of hell.
What Is The Official Travel Advice For Europe?
Despite alarming conditions across Europe, the Foreign, Commonwealth & Development Office (FCDO) has not advised against non-essential travel to Greece, Spain or Italy. General guidance is to check with airlines, hotels and travel operators before you travel. A Crisis Management Unit has been set up by the Greek government in response to the wildfires in Rhodes, and British nationals in Greece are being advised to contact their airlines or seek British consular assistance.
Is The Cerberus Heatwave Coming To The UK?
While we've seen extreme temperatures hitting 46C in Spain and Italy, and upwards of 50C in China and the US, the United Kingdom remains fairly cool in comparison (we're currently sticking around the 20s). We experienced our warmest June on record this year, but a change in weather patterns due to jet stream movement has brough low pressure, cool temperatures and lots of rain – which makes it unlikely that we'll be seeing the same extreme temperatures as southern Europe for the time being.
Featured image: Unsplash