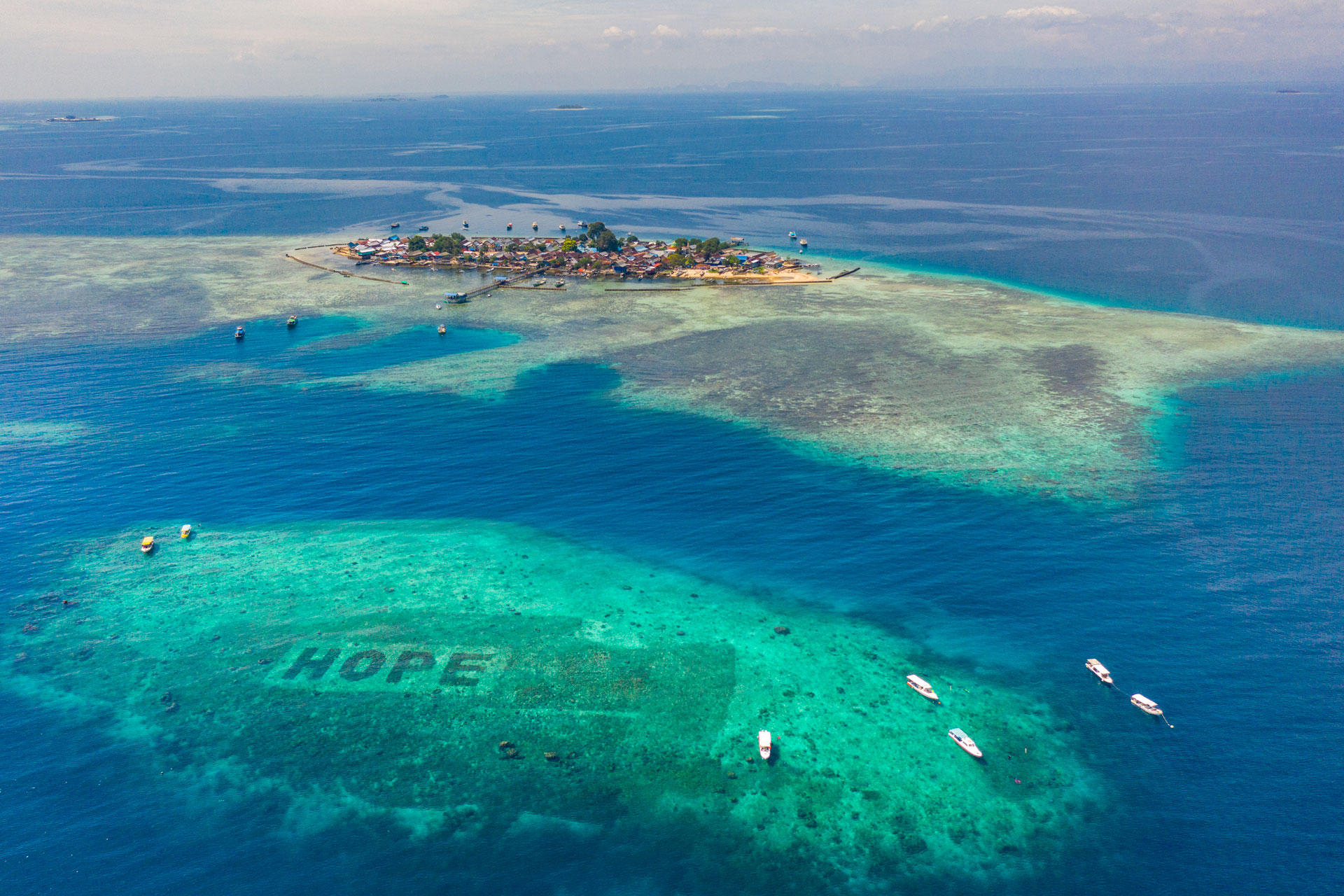 10+ Pieces Of Good News To Brighten Your Day – Heat Pumps, Plastic Eating Critters, Coral Restoration (and more)
Because life isn't about doomscrolling
The world can feel very doom and gloom thanks to the ongoing effects of the climate crisis, political turmoil, the economy, etcetera etcetera. So you probably need a break from bad news. Us too. Here's good news that will put a smile on your face, gathered by the C&TH team.
Heat Pumps Are Twice As Efficient As Fossil Fuels in Freezing Temperatures, Study Finds
Research from Oxford University and the Regulatory Assistance Project think tank has demonstrated that air source heat pumps are more than twice as efficient as traditional oil and gas heating systems – even at temperatures as low as 30°C. The findings indicate that heat pumps are suitable for nearly all homes in Europe, including the UK, and authors of the study state that this should encourage policymakers to help make heat pumps as accessible as possible in order to curb fossil fuel reliance.
Good News In Headlines
All Charged Up: Uber has committed that all of its cars will be electric by the end of 2025 in a bid to achieve Net Zero (uber.com)
Ukraine Pride: Five lions have been rescued from Ukraine – travelling 20 hours out of the warzone, they are now safely cared for in a Polish zoo (ifaw.org)
Get Buzzy: The UK is rolling out 'buzz-stops' for bees – living roofs installed on bus shelters. Thirty have been installed in Leicester and Derby so far.
Swiss Efficiency: Over 59 percent of voters in Switzerland have backed a new climate bill designed reach net-zero emissions and cut fossil fuel use by 2050.
No More Mr Neutral Guy: The UK Advertising Standards Authority will be banning adverts that claim neutrality by virtue of purchasing offsets, in a crackdown against greenwashing.
More Good News
BMW Will Build A New Generation of Electric Cars In Their Oxford Factory
After a £600 million investment, the BMW Mini factory near Oxford will begin production of the electric Mini Cooper and the new electric Mini Aceman crossover SUV in 2026. Not only does this secure 4,000 jobs in the Oxford and Swindon area, but it also signposts a commitment to the production of electric vehicles – particularly before the sale of petrol and diesel cars are banned in 2035.
Are We A Step Closer To Plastic-Eating Critters?
Too much landfill and not enough recycling: it's one of the major anthropogenic problems the planet is facing right now, with wildlife in every habitat impacted by an influx of plastics of every size into their habitats. We try to reduce, reuse and recycle, but it only goes so far. The theoretical silver bullet? Creatures that make a meal out of our pollution.
Research into plastic-eating bugs and bacteria stretches back to the 1970s, and there are hundreds of labs and thousands of scientists studying these creatures and their enzymes across the globe. And now we might be one step closer to 'biological recycling' as it is known: scientists are close to implementing the biological recycling of PET (polyethylene terephthalate) on an industrial scale, with Samsara Eco opening a plant in Melbourne in 2024, and Carbios set to open a plant in northern France in 2025. The former is also researching the bio-recycling of nylon in partnership with Lululemon to produce 'the world's first infinitely recycled' apparel. 
Sadly, pure carbon plastics remain tricky for our plastic-eating critters to sink their teeth into – literally. The likes of PVC, PVA, polystyrene and polyethylene (the material behind the infamous plastic bag) are 'greasy', says Andy Pickford, a molecular biophysicist at the University of Portsmouth. 'There's not really much for an enzyme to grab hold of.' In the meantime, Pickford believes in shifting towards creating new recyclable plastics. Source: Inverse/Knowable Magazine
Scientists Have Discovered An Entirely New Ecosystem Under The Sea Floor
Scientists have found an all new ecosystem underneath the sea floor. An international team of researchers from the Schmidt Ocean Institute discovered an unknown world lurking in volcanic cavities – and teeming with creepy crawlies. Worms, snails and chemosynthetic bacteria were found underneath the volcano's hydrothermal vents in a first-of-a-kind find for scientists. schmidtocean.org
Deforestation-Free Exports Only, Says The EU
A new EU directive asks that all key goods exported from member nations should be deforestation-free, meaning anything from your European furniture picks right through to your favourite Belgian chocolate will be guilt-free purchasing (and will not have caused forest degradation). An IPCC report has previously found that halting deforestation would be the second most efficient way to bring down CO2e levels (after immediately implementing renewable energies globally).
Grind Your Gears By Recycling Your Old Electrical Goods
Eighteen million 'fadtech' kitchen items could be recycled into life-saving equipment. New Electricals implores households to donate their old breadmakers, chocolate fountains, unused grills and so on – according to the study, there are over 2.4 million unused blenders across the UK, which could become 2.1 million defibrillators. recycleyourelectricals.org.uk
Be-Twix-t A Problem And A Solution: Largest Ever Coral Restoration Project, By Mars Inc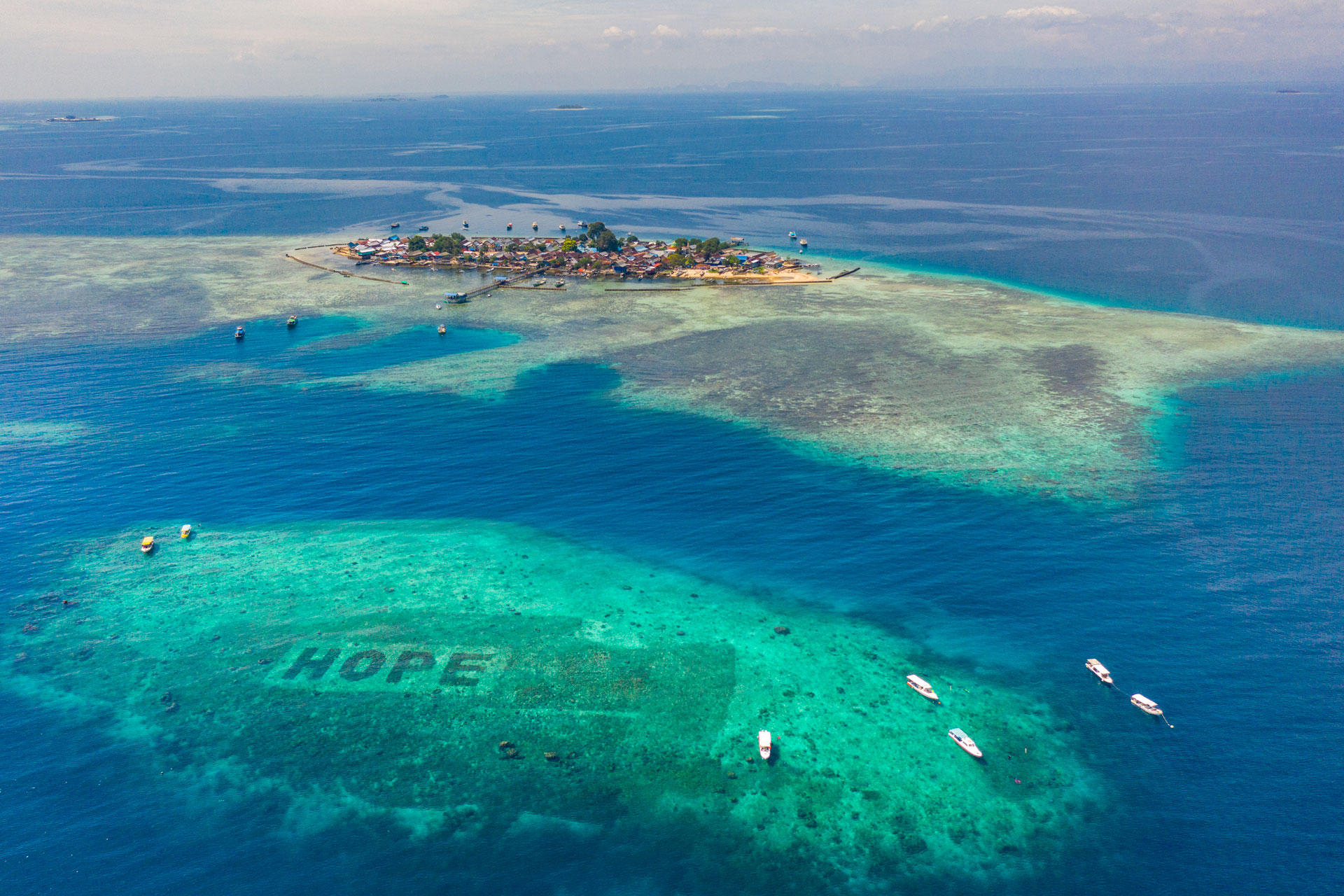 One of the largest coral restoration events in history has been launched by Mars, Incoporated (yes, the one that makes the chocolate bars). 'The Big Build' in August brought together 100 participants from 17 conservation and science partners, who have planned 30,000 corals across 2,500sq/m in Indonesia. Mars is aiming to restore one million corals globally by the end of 2023. mars.com
V Good – Your Vegan Diet Could Be Key To Reducing Your Carbon Emissions
A new study in Nature Food journal has found that a vegan diet could be the key to reducing your carbon footprint by 75 percent (compared to a high meat diet). Through tracking over 55,000 people over a long period of time, the University of Oxford team behind the study were able to evaluate the overall impact of each diet type. To add nuance to this study, a life-cycle assessment of 38,000+ farms in 119 countries was able to distinguish the difference in impact owed to where and how food was produced.
Gravy Train: Plant-based Fuels To Power British Railways
Trains powered by veg oil have begun running from Marylebone station. Chiltern Railways is experimenting with 'plant-based' fuel – hydro-treated veg oil will be tested on passenger trains in the UK. The fuel is made up of cooking oil, tallow and other waste products.
Would You Live In A Floating Eco-City?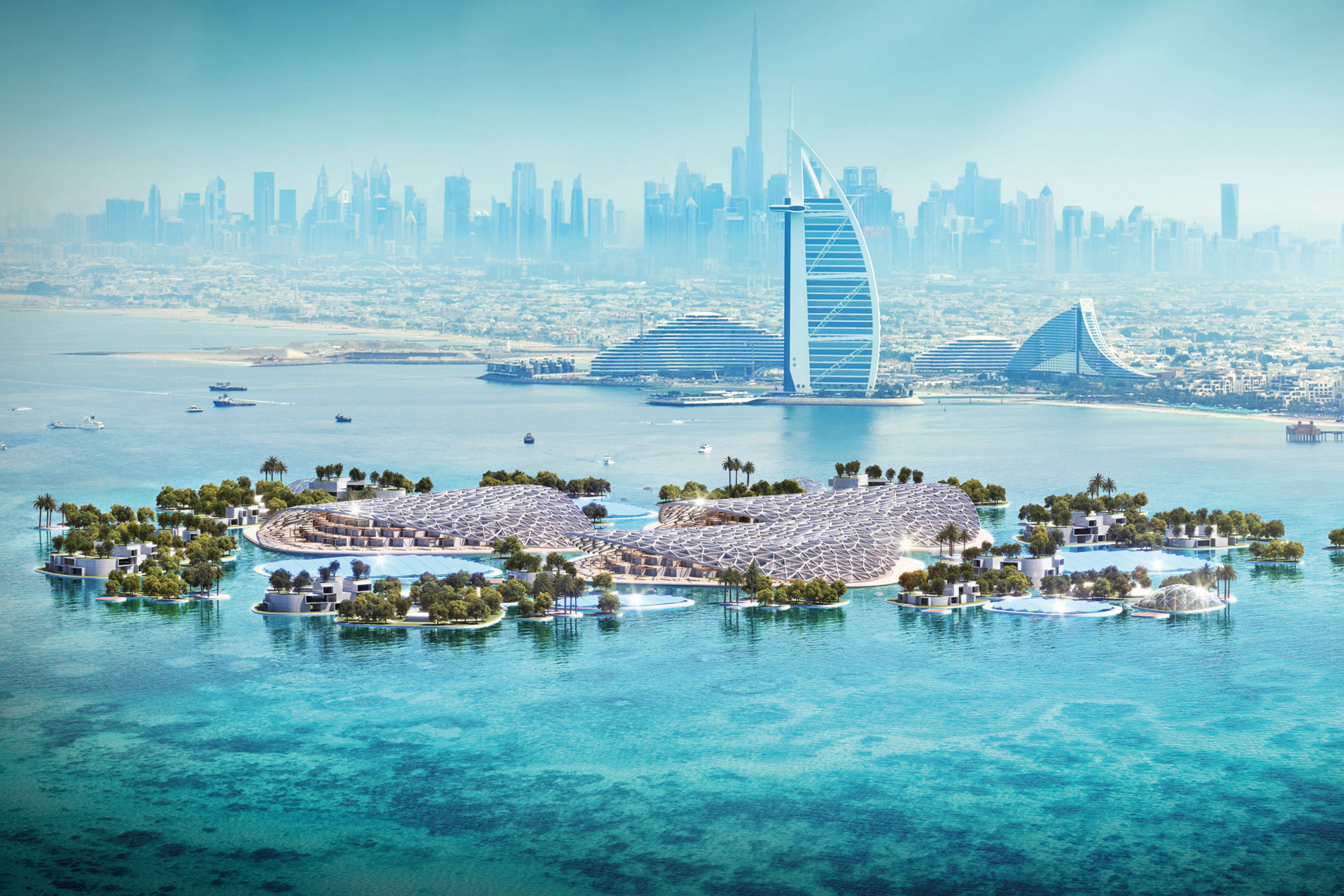 August 2023: The world's largest ocean restoration project has been unveiled in Dubai. Urb, which develops sustainable cities, has announced the Dubai Reefs, a floating community for research, regeneration and eco-tourism. An institute for marine science will be at the heart of it all, aiming to accelerate the city's conservation efforts and create a diverse artificial reef, covering an expanse of 200 sq/km. The reef will be part of the ocean regeneration aspect of the project, and will be a new home for more than one billion corals; 100 million mangrove trees will also be planted. Urb hopes that, in addition to traditional conservation, the Dubai Reefs will open up unique opportunities for marine ecotourism. Floating eco lodges will become part of this aquatic community, powered by solar and hydropower, some of which will be sourced from a new wave farm and passed onto the mainland. urb.ae
The Very Hungry Plastic-Eating Fungi
July 2023: In the light of the moon sat a little salt marsh. And POP! Out of the marsh came a tiny, very hungry plastic-eating fungi. Researchers at Kew have identified plastic-degrading fungi and bacteria in the marshes of Jiangsu, China, potentially capable of breaking down the 400 million tonnes of plastic waste that is produced each year. kew.org
Big Green Giant: Microsoft Commits To Future Clean Energy Deal
July 2023: In a bid to develop more clean energy, Microsoft has agreed to buy its future electricity from nuclear fusion startup Helion Energy. This agreement is ultimately speculative at this point – no-one has succeeded in producing electricity from fusion yet, anywhere across the globe – but it is an agenda-setting move from the tech giant. microsoft.com
Rare Burmese Turtle Hatchlings Discovered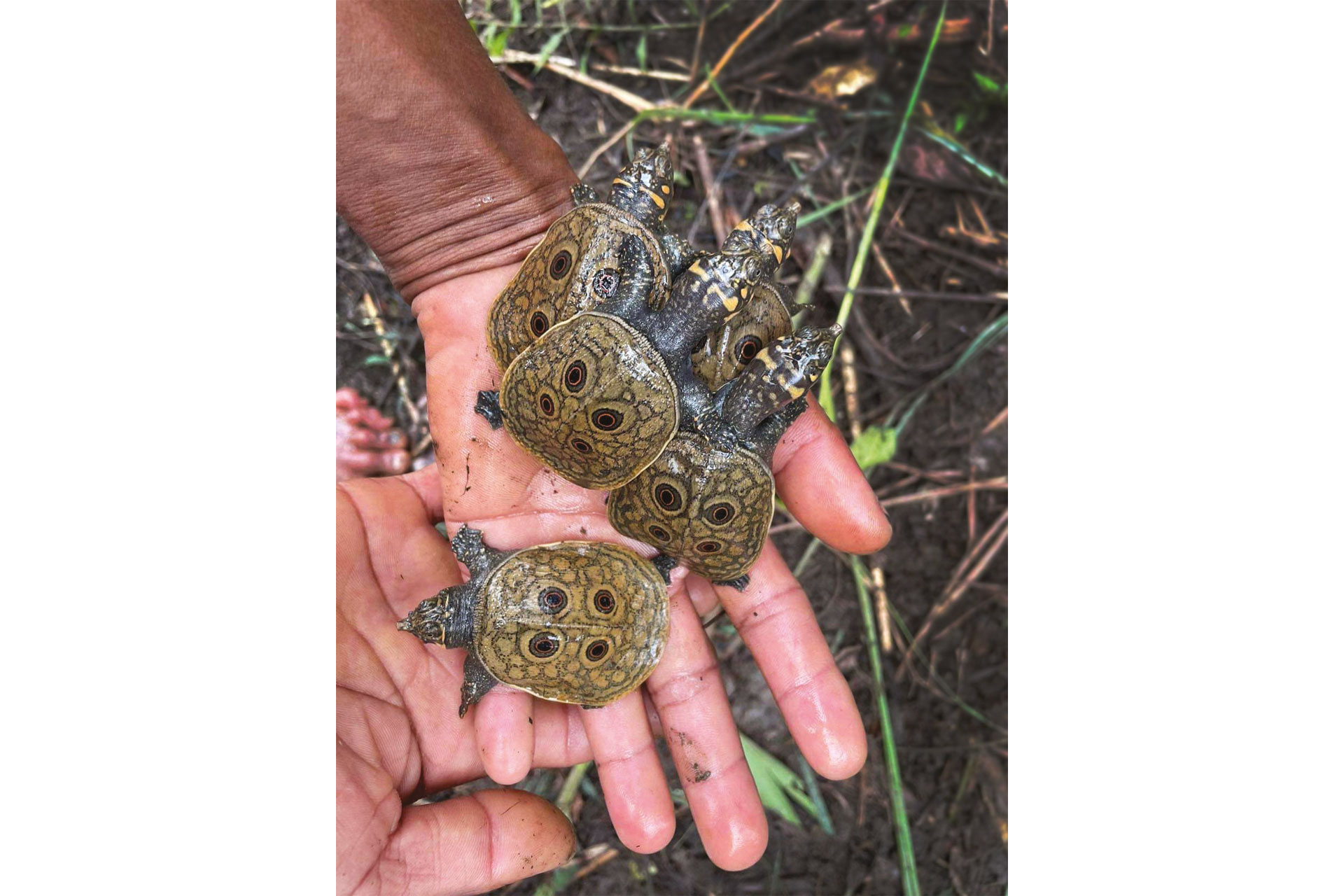 July 2023: Fifteen rare Burmese peacock turtle hatchlings were recently discovered in Myanmar, the first record of them in the wild. The critically endangered softshell species has been the target for protection efforts since 2017, and were found making their way to a nearby lake. They're now being closely monitored. fauna-flora.org
Robot Jellyfish Designed In Bid To Clean Up Ocean Floors
July 2023: The deep sea is littered with over 5.25 trillion pieces of plastic debris. So, asks the Max Planck Institute for Intelligent Systems, could robotics be the key to fixing this? It's developed a 'jelly-fish inspired' underwater robot, aptly named Jellyfish-Bot. Through use of advanced electro hydraulic actuators (essentially its muscles), the bot creates swirls of movement underneath its body, allowing objects to be trapped within its path, and collected. Waste particles are brought to the surface to be properly disposed of. Read more about Jellyfish-Bot.
Scientists May Have Created A Cancer Pill
July 2023: American scientists may well have created a 'cancer-killing pill' that kills cancerous tumours through targeted chemotherapy. The news comes after 20 years of research and development at City of Hope, and the miracle drug seems to be effective in treating breast, prostate, brain, ovarian, cervical, skin and lung cancers.
The medicine, which utilises the AOH1996 molecule, works by targetting a cancerous variant of PCNA, a protein that duplicates DNA and enlarges tumours. It was tested across 70 cancer cell lines, and reportedly selectively kills cancer cells by 'distrupting the normal cell reproductive cycle'.
'Results have been promising,' says Linda Malkas Ph.D, a professor at City of Hope. 'AOH1996 can suppress tumour growth as a monotherapy or combination treatment in cell and animal models without resulting in toxicity.' City of Hope is one of the largest cancer research and treatment organisations in the US. Next up are further clinical trials in humans. Source: Independent
UN Launch Sustainable Fashion Playbook
July 2023: The UNEP and UN Fashion Charter has launched a 'Sustainable Fashion Communication Playbook', aimed at media, marketers and influencers working in the fashion space. The goal is to help fashion communicators address consumption patterns and the vast environmental impact of textile production. In particular, the playbook calls for communicators to encourage circular and secondhand models of fashion, and to better verify green claims. Read more about the playbook.
Hundreds of Seahorses Have Been Released Into The Wild
July 2023: Scientists have just carried out the world's largest release of seahorses into Sydney Harbour, in an effort to boost population numbers after the White's Seahorse – a species native to Australia's east coast – became endangered in 2020 due to pollution and habitat loss.
The Sydney Institute of Marine Science captured three pregnant seahorses earlier this year, raising the babies in captivity to give them a higher chance of survival. The young seahorses were tagged and released on July 18, and their growth and reproduction in the wild will now be closely monitored.
Plans For Electric Flying Taxis Underway In Brazil
July 2023: Brazilian plane maker Embraer has made plans to build a new factory near Sao Paulo where it will produce electric flying taxis, which could be in use as early as 2026. Made by subsidiary company Eve, the vehicle will resemble a small helicopter and fit up to six passengers at a time, with a trip costing between £39 and £78 per person.
A prototype is scheduled to be ready by the end of this year, and almost 3,000 orders already placed with Eve. No runway will be required for this means of transport (although it will be able to jet across long distances like a plane), and electric motors are hoped to reduce noise pollution and emissions.
As one of the most congested cities in the world, the electric flying taxis are also intended to help with overcrowding on the roads while not being too expensive for riders. Others have suggested they could also be an alternative transport method for cargo. Source: BBC
Isle Of Man To Receive Government-Funded Onshore Wind Farm
July 2023: As part of its ongoing initiative to generate 75 percent of the island's electricity from solar and onshore wind by 2026, the Isle of Man is set to receive a government-funded onshore wind farm. The plans, which have been outlined in Tynwald by Manx Utilities chairman Tim Crookall, aim to produce 20 megawatts of electricity by 2026.
So far, two possible sites have been identified to house the wind farm: Sulby and Druidale in the north and Earystane and Scards in the south. It's suggested that plans are leaning towards the northern site, as it will be less visible than the southern one (although will require more turbines due to wind speeds). Another site at West Baldwin and Injebreck has been ruled out due to accessibility challenges.
The total cost of the project is yet to be disclosed, as it will be put out to tender. Manx Utilities will conduct further assessments for suitability and accessibility, as well as environmental surveys, before seeking planning permission.
Plans will also include a means of generating 10 megawatts through solar energy, with the National Sports Centre, Noble's Hospital and the Sea Terminal set to become designated sites for phase one of that project. It's indicated that roofs and car parks at these locations will host solar panels.
The Isle of Man aims to achieve a fully decarbonised electricity supply by 2030. Source: BBC
Incoming: The UK's First Electric Airline
July 2023: Dale Vince, Ecotricity founder 'green energy tycoon', is set to launch the Ecojet next year, a 19-seat plane travelling between Edinburgh and Southampton to prove that polluting industries can (and should) decarbonise. Initially running on kerosene, the planes will be retrofitted with electric engines that convert hydrogen into electricity ASAP.
'We want to prove that one of the last frontiers [of decarbonisation] can be broken and that it's not insolvable,' Vince told the Guardian. 'A lot of people seem to think that people who are eco-conscious want everyone to live a life of self-denial in a cave. Green living is not about giving things up – everything we like to have in this life can be done in a net zero life.'
The small planes will be capable of travelling 300 miles, and Vince hopes to expand the scheme to all of the UK's major cities. Phase two will introduce 70-seater aircraft that can fly to Europe. Starting with kerosene-fuelled planes is part of Vince's plan to 'keep up the momentum of the project' – though he is not happy to be burning fossil fuels. 'It does feel like a contradiction but at the heart of this project is upcycling existing planes and retrofitting them,' Vince told the Guardian. 'This is the pragmatic approach, which means we won't lose time. We will build up the infrastructure, get the planes in the air and swap in the engines when they are available.' Vince also derided experimentation with sustainable aviation fuel, stating 'there is nowhere near enough land to grow the crops you'd need.'
The news follows ZeroAvia's announcement earlier this month that it plans to run commercial flights using a zero-carbon hydrogen-electric engine by 2025 (keep scrolling or click here to learn more). Source: Guardian
Drug Found To Slow Alzheimer's Disease
July 2023: A recent study has found that the use of donanemab slows the progression of Alzheimer's by up to 35 percent, signalling 'a new era where Alzheimer's could become treatable' (Dr Richard Oakley, associate director of research and innovation at Alzheimer's Society). Donanemab is one of the most recent immunotherapy drugs to make headlines with a string of successful trials. The most common form of dementia, Alzheimer's can gradually impact multiple brain functions and risk of developing the disease can increase as you get older – impacting one in 14 over the age of 65, and one in six people over 80. However, there's still around one in every 20 people that are diagnosed while under 65; this is known as early or young-onset Alzheimer's disease.
The study, which examined almost 1,800 people with early Alzheimer's, gave half of participants a monthly infusion of donanemab and half a placebo over 18 months. The results found that after 76 weeks the drug was able to slow clinical decline by 35.1 percent in people with early Alzheimer's.
A small number of participants did, however, experience severe side effects (including brain swelling), with three deaths were recorded in the donanemab group and one in the placebo group (it is indicated this was 'treatment related'). Dr Oakley has indicated that regulators will need to weigh up the side effects and benefits of the drug, and that future trials will need more diversity as the most recent involved mostly white participants. Source: The Independent
Carbon-Free Flights Could Be Mainstream Within Two Years
View this post on Instagram
July 2023: Aviation company ZeroAvia is making plans to run commercial flights using an hydrogen-electric engine that doesn't create carbon emissions by 2025, having flown nine test flights at Cotswold Airport. A number of other aerospace firms are currently developing engines that run on hydrogen, bu have a much later commercial fly date of 2035. ZeroAvia is making its version a lot more quickly than its competitors due to the fact that it is replacing engines in planes, rather than making entirely new aircrafts.
The electricity for the engine is powered by a hydrogen fuel cell, a technology that is already used widely in cars and trucks. To power the engine, a chemical process called reverse hydrolysis takes place, combining hydrogen and oxygen to create heat, water vapour and electricity. No greenhouse gasses are created in the process, but it's important to keep track of how the hydrogen itself is sourced; many create hydrogen by treating natural gas with steam, but a more sustainable method uses electrolysis (powered by renewable electricity) to split water into hydrogen and oxygen.
The current setbacks – although hopefully temporary – span from the first commercial flights taking place on very small planes (carrying 12 passengers up 310 miles), to difficulties storing hydrogen (it takes up a lot more space than kerosene and needs to be chilled to 253 degrees below zero to carry as a liquid). But the ZeroAvia team are optimistic that these challenges can be overcome, with plans to build a larger hydrogen-electric engine for bigger aircrafts by 2027. Source: BBC.
New Zealand Becomes World's First Country To Ban Thin Plastic Fruit & Vegetable Bags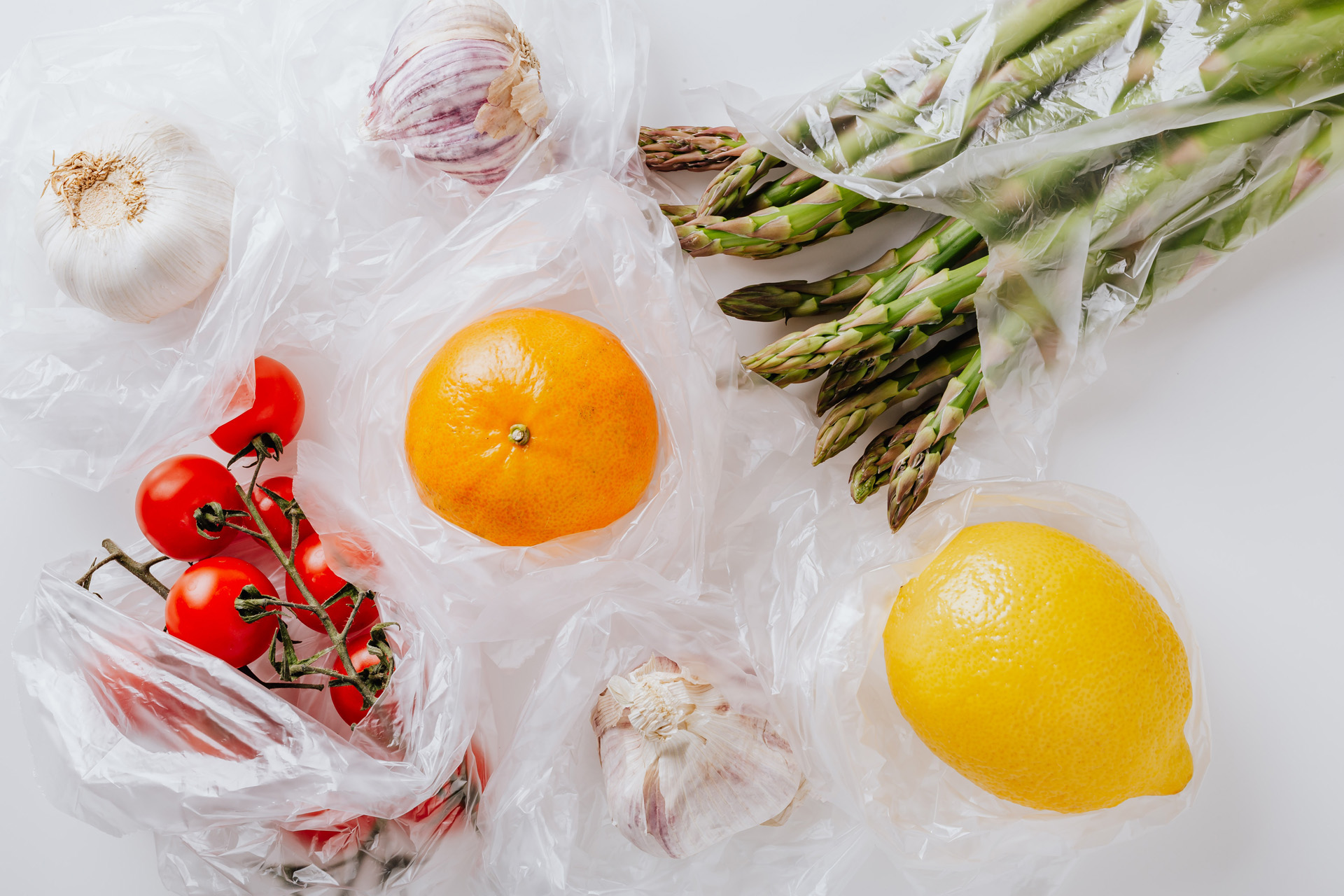 July 2023: It's not only your 10p carrier bags that damage the environment: thin plastic bags, often used to hold fruit and vegetables in supermarkets, also hurt the planet. New Zealand has become the world's first nation to ban these thinner bags, as part of the government's wider push to ban single-use plastics entirely by July 2025. Larger, thicker 'take home' plastic bags were banned in 2019. The move is estimated to prevent the use of 150 million plastic bags per year. Source: BBC.
Award-Winning Chelsea Flower Show Garden Moved To London Community Centre
July 2023: Having never created a garden before entering the prestigious RHS Chelsea Flower Show earlier this year, Joe and Laura Carey were elated to win the All About Plants award. Now – as part of the RHS' new rule that all gardens should have a plan for life after the show, whether that's relocation in the garden's entirety or in parts – their garden, called 'The Talitha Arts Garden', has arrived at St Margaret's House community centre in Bethnal Green.
Talitha Arts is a charity that works with St Margaret's House, using therapeutic arts to help people affected by trauma. 'It's a lovely full circle for us and the charity as they will use the garden for outdoor performance and fund raising long into the future,' Joe commented. 'We are also particularly proud of the relocation of the garden itself, as it looks very much the same as it did at Chelsea, with minimal waste thanks to our zero-concrete show build process.' Source: BBC.
Amazon Deforestation Drops By A Third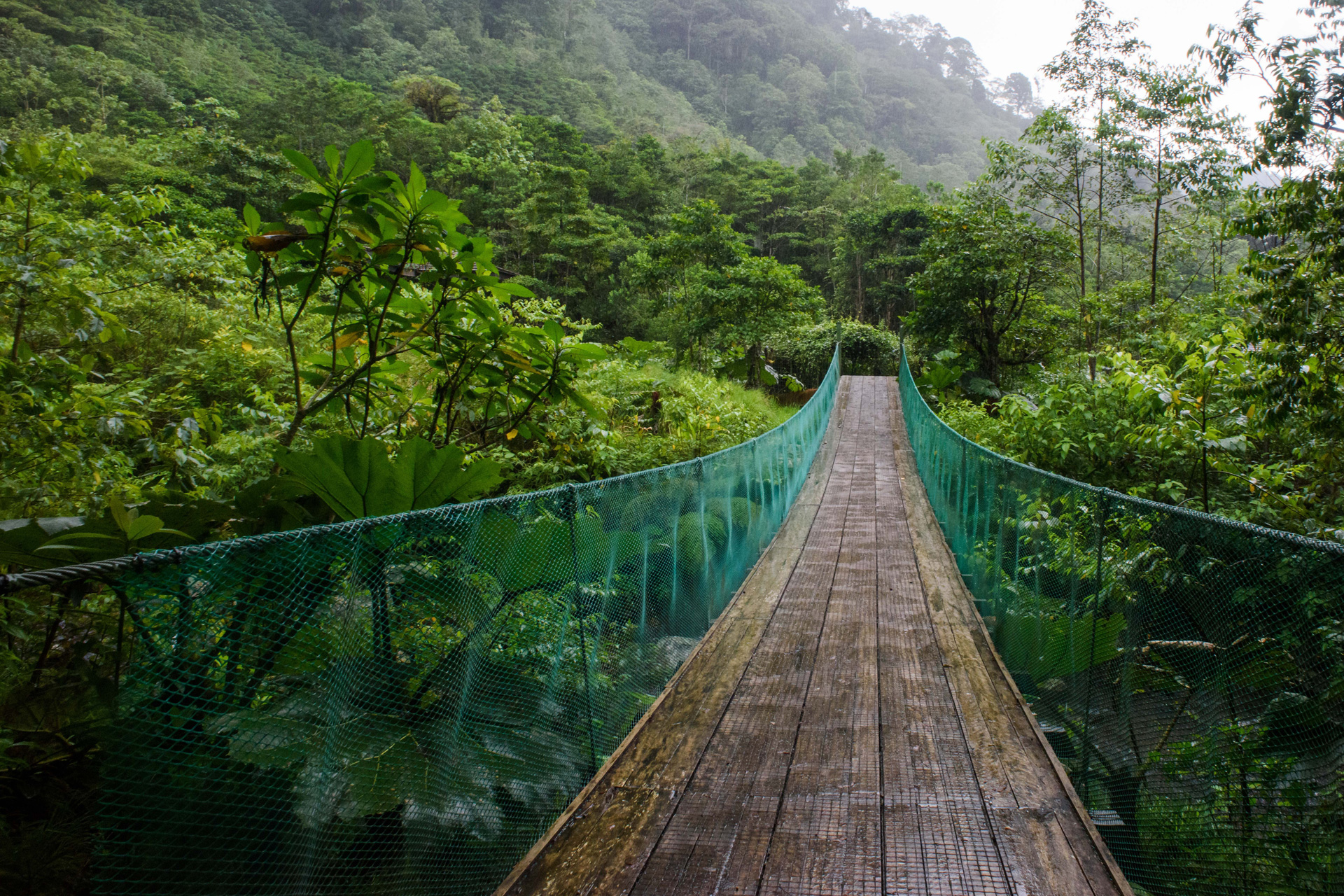 July 2023: We've seen a worrying increase in deforestation in recent years – but new figures suggest things might be improving. New satellite data suggests deforestation in Brazil's Amazon has fallen by 33.6 percent in the first six months of President Luiz Inácio Lula da Silva's term compared with the same period last year, according to the government. 'We have reached a steady downward trend in deforestation of the Amazon,' said Environment Minister Marina Silva. Lula has pledged to end deforestation by 2030, and there's still a long way to go to reach this target – but these numbers are promising. Source: BBC News
London Buses & Trains Go Rainbow For Pride
View this post on Instagram
June 2023: To mark Pride Month and London's upcoming Pride Parade – taking place on Saturday 1 July – a handful of the capital's double decker buses, Overground trains and Elizabeth Line trains have been decorated in rainbow colours and adorned with the slogan 'Every Story Matters'. There are also posters around the city depicting queer icons, as TfL shows its support for the LGBTQ+ community.
Over 2022, The Conservation Collective Helped 84 New Nursehound Shark Hatchlings Survive
May 2023: A report this month by the Conservation Collective has revealed that their rewilding and nature activities across the globe has led to marked improvements in biodiversity across their target sites. In Mallorca, in collaboration with Mallorca Preservation, the vulnerable Nursehound shark population has been the focus of protective activities in attempts to increase their dwindling population numbers. Through careful monitoring and breedings programmes, 84 new hatchlings were born in 2022, with an 100% survival rate – these pups were kept in captivity until they reached 45-55cm long, and in March 2023, the first 16 were released into the wild. The research data collected during this project will provide key ecological and biological data on how other endangered species can be bred and repopulated. Other projects include the protection of leopards in Sri Lanka, Griffons in Cyprus, and environmental upskilling of businesses in the Balearics, among others. Source: The Conservation Collective
Rewilding Wins Across UK And Ireland
May 2023: A celebratory season for rewilding across the United Kingdom and Ireland. From the reintroduction of beavers to London to calls to reintroduce wolves to Donegal, the state of our biodiversity is receiving much needed thought. Rewilding Britain has recently been awarded over £15,000 for ten projects, one of which aims to reintroduce native wildcats to Bodmin Moor's temperate rainforests. And a bit further north, the Dundreggan Rewilding Centre in the Highlands, the first of its kind in the world, opens on the site of a former deer-stalking estate. Sources: Rewilding Britain; Business Green
Dung Good: How Dung Beetles Are Being Used In France For Rewilding Efforts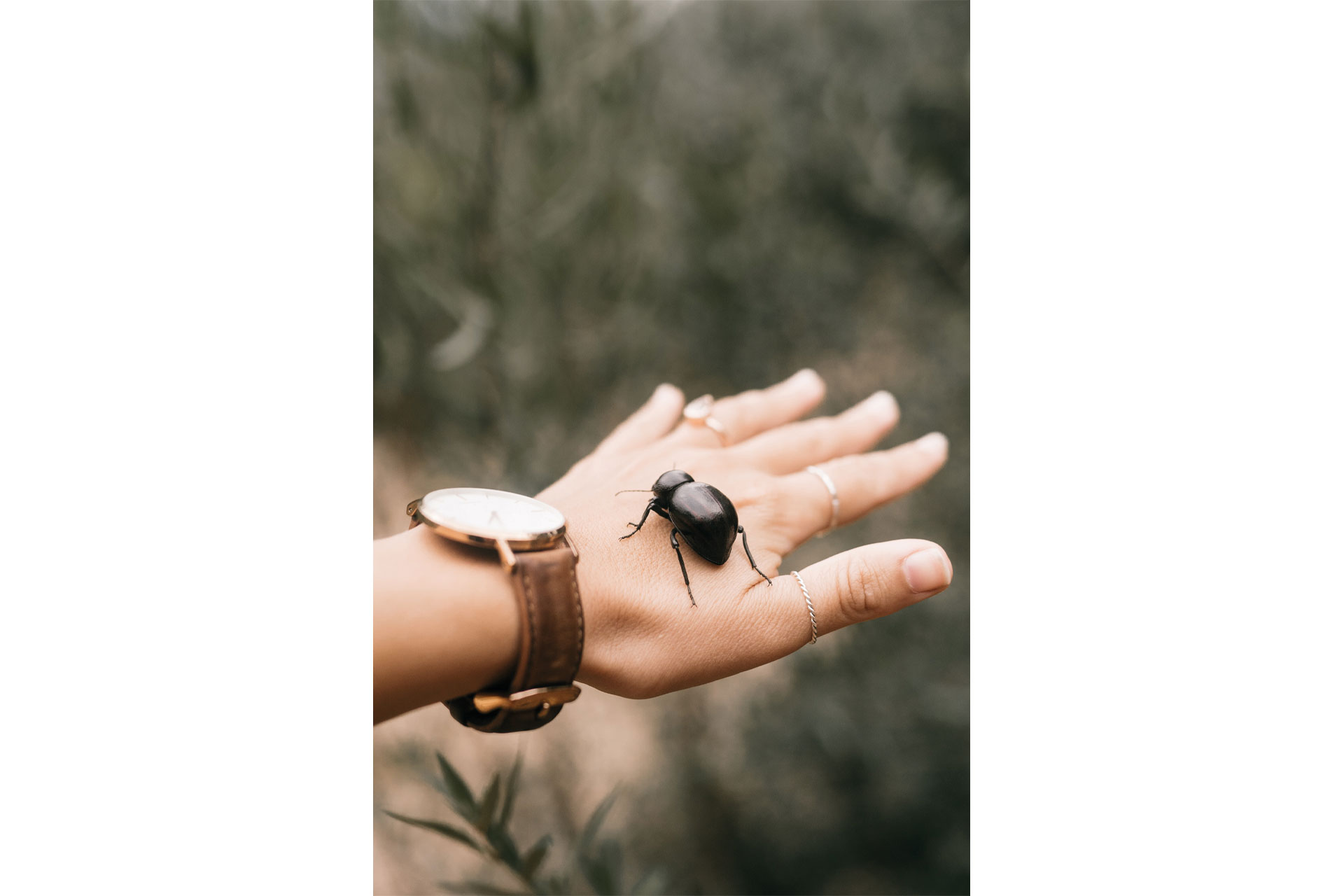 April 2023: A field full of cow pats comes to good use in Bordeaux, as a colony of dung beetles has been relocated across the country in a rewilding effort. The 60-strong group will help restore the region's south-westerly marshy forest by feeding on the waste produced by the wild cattle herd, allowing nutrients to return to the soil. Dung beetles have not been seen in this region since the 1960s. Source: The Guardian
Malaria Vaccine Approved For Use In Africa, Plus Cancer Vaccines
April 2023: It's been a century of trying – and eight years of effort by the team in Oxford – but a new malaria vaccine has been approved for use in Africa. The Ghanaian and Nigerian drugs authorities are rolling out immunity shots for infants in their nations, who were previously one of the highest mortality groups for malaria. A possible end to malaria is in sight – and it doesn't stop there – new advances in vaccines indicate that we might see groundbreaking new jabs for cancer and cardiovascular diseases by 2030. Sources: Good News Network; The Guardian
Milestone For Kew's Millenium Seed Bank Reached
April 2023: Kew's Millennium Seed Bank – dubbed 'Noah's Ark for plants' – has surpassed a major milestone: it's now banked the seeds for 40,000 different plant species. The 'ark' aims to preserve the biodiversity of the planet and has, to date, stored 2.4 billion individual seeds in its underground vaults. kew.org
Alexandra Palace Awarded £85,000 To Produce Own Clean Energy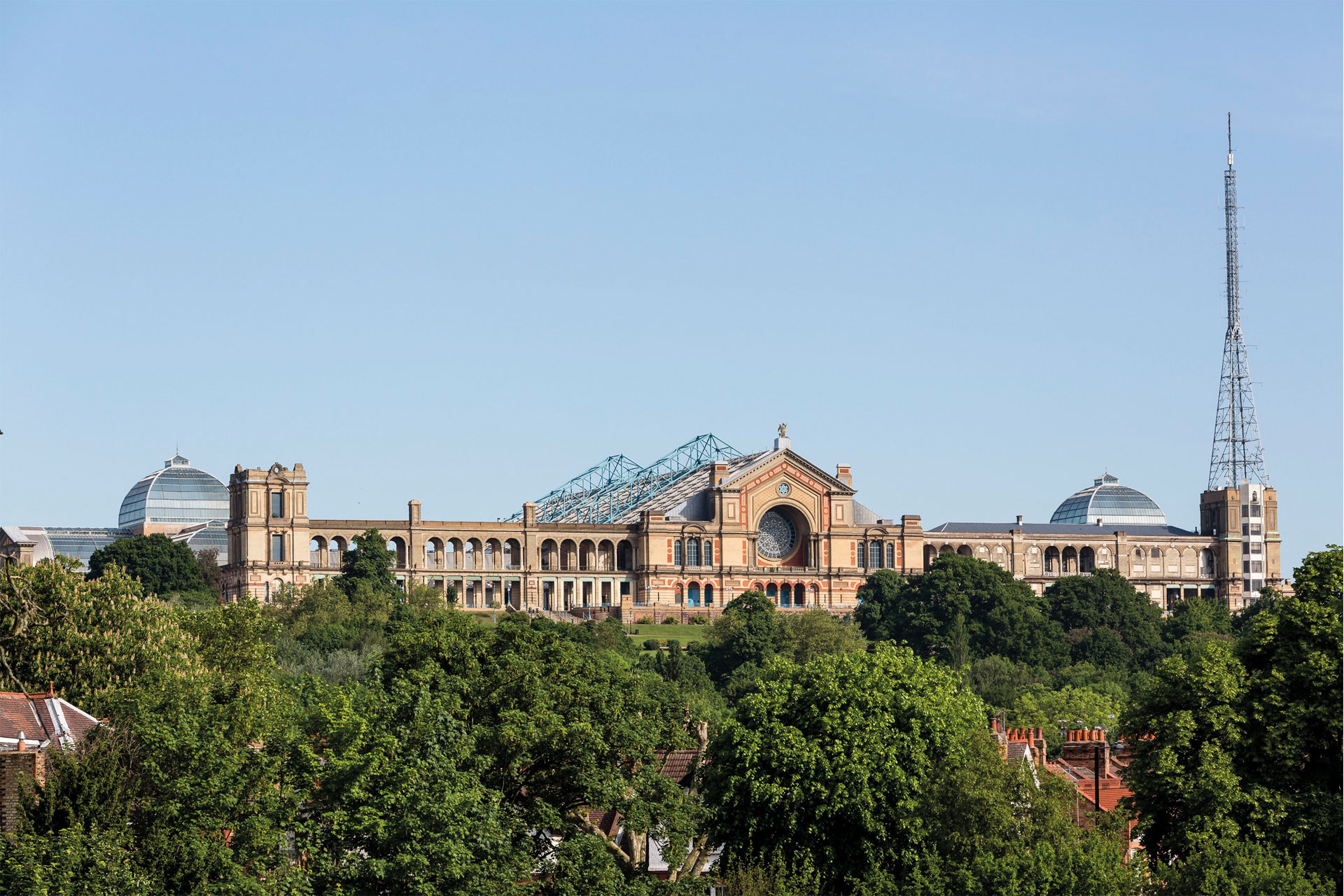 April 2023: The Mayor of London's Local Energy Accelerator has awarded Haringey council £85,000 to make Alexandra Palace greener, and to eventually allow it to produce its own 'clean energy'. From draught-proofing to kitting the palace up with solar panels and smart tech, Alexandra Palace will help make Haringey cleaner and greener. alexandrapalace.com
'Once In A Decade Discovery' Made In Search For Male Contraceptive Pill
February 2023: The arrival of a male contraceptive pill might be imminent. Washington State University has made a 'once in a decade discovery', according to the research team, identifying the gene that causes sperm production – and discovering the means to blocking it. This opens the potential for a no- or low-side effect, non-hormonal and reversible contraception. Source: Nature Journal.
Want to let us know about any good news? Email us at [email protected].
Main image: The Talitha Arts Garden