This autumn, get down to Cliveden House in Buckinghamshire for the highly-anticipated Cliveden Literary Festival. From high politics to low scandal, there's sure to be something for everyone…
Cliveden Literary Festival 2018
You already know Cliveden as the English country estate steeped in politics, aristocracy, espionage, sex and scandal. So what better home for a celebration of story-telling than this English gem, which has hosted a literary salon since 1666, inspiring writers from Alexander Pope to Sir Winston Churchill.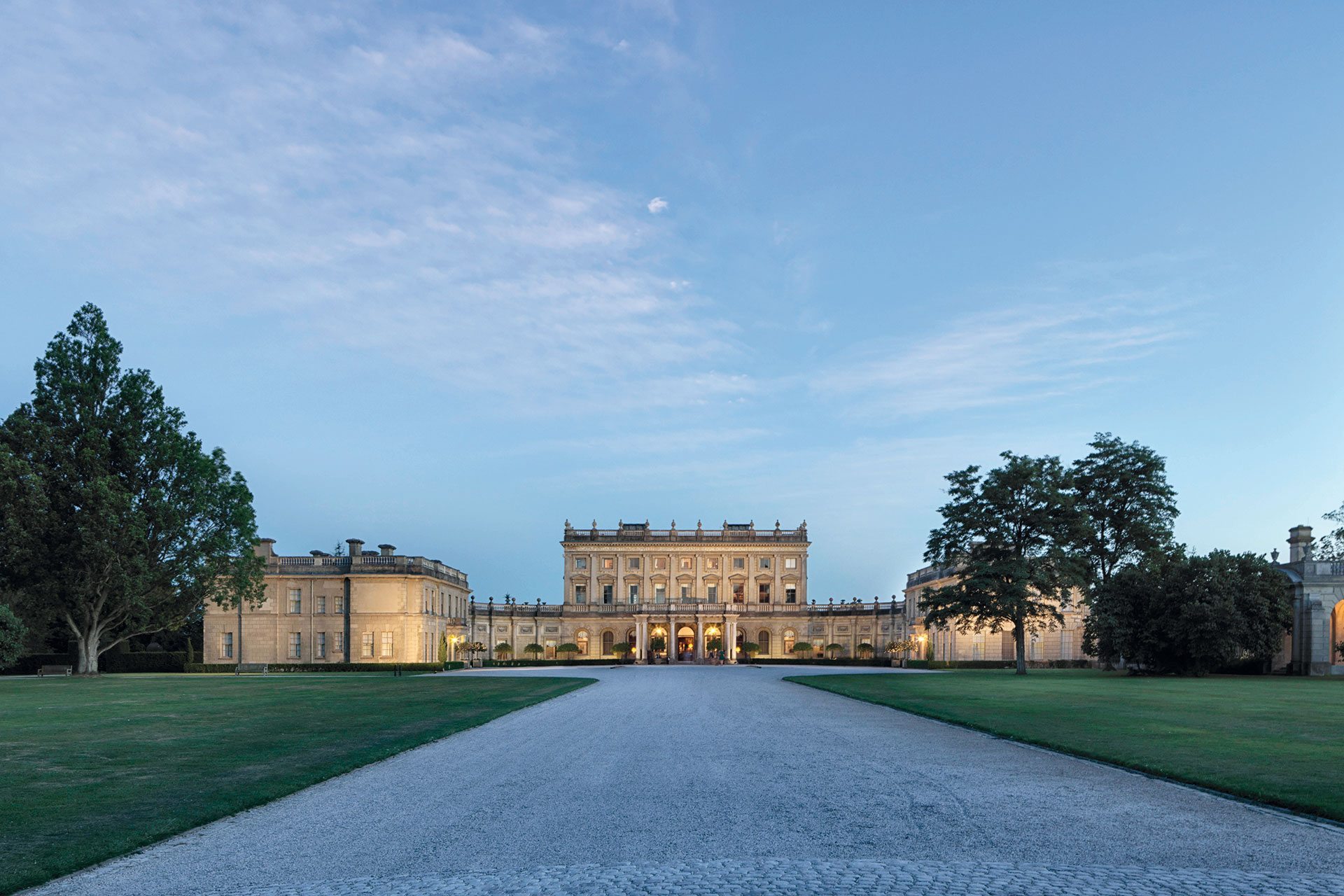 The festival's themes this year will include the likes of high politics, scandal, the influence of brilliant women and the role of history in the movies and more.
Literary, political and history stars including Sir Antony Beevor, Niall Ferguson, Dambisa Moyo, Alain de Botton, Sir Simon Schama, Priti Patel, Cherie Blair and Armando Iannucci will be appearing at the two-day event.
Guests of Cliveden Literary Festival will have the opportunity to meet these, and other stars, in the beautiful gardens and impressive staterooms of the Grade 1 Listed house.
Programme Highlights
Saturday 29 September:
Beyond Satire; 10:00-11:00
Armando Iannucci, the creator of The Thick of It, Veep and The Death of Stalin, talks to Simon Sebag Montefiore about his life's work and his next project, The Personal History of David Copperfield
Putin, Spooks and Honeytraps: espionage in the 21st century; 11:30-12:30
Chair: Christopher Andrew
Panellists: Sir Richard Dearlove, Richard Davenport-Hines, Adam Zamoyski
How to Stay Married; 14:00-15:00
Alain De Botton, philosopher, writer and creator of The School of Life, talks to Tanya Byron about the key to marital bliss
Walking the Tightrope: the dreams and perils of female power; 17:00-18:00
Chair: Tina Brown
Panellists: Zeinab Badawi, Cherie Blair, Dame Helena Morrissey, Priti Patel, June Sarpong, Sarah Vine
Sunday 30 September
The Secret History of Global Power; 10:00-11:00
Niall Ferguson, distinguished historian and award winning presenter, talks to Dambisa Moyo about who really pulls the strings and his latest book, The Square and The Tower
Queens: how to rule and be remembered; 11:30-12:30
Chair: Flora Fraser
Panellists: HRH Princess Michael of Kent, Robert Hardman, Robert Lacey, Kate Williams, Helen Castor, Natalie Livingstone
The Future of Art: creativity in an age of disruption; 14:00-15:00
Chair: Tristram Hunt
Panellists: Oliver Barker, Harry Blain, Rachel Wang
The full programme can be viewed here: clivedenliteraryfestival.org
Tickets
Saturday £99, Sunday £99, Weekend £180. Buy tickets here.
Discounts for students apply.
Ticket price includes access to all the events on the day of entry.
What's on this week? Check out our culture diary
---