Charlotte Metcalf talks to London's leading art dealer Philip Mould about survival in a hugely competitive world.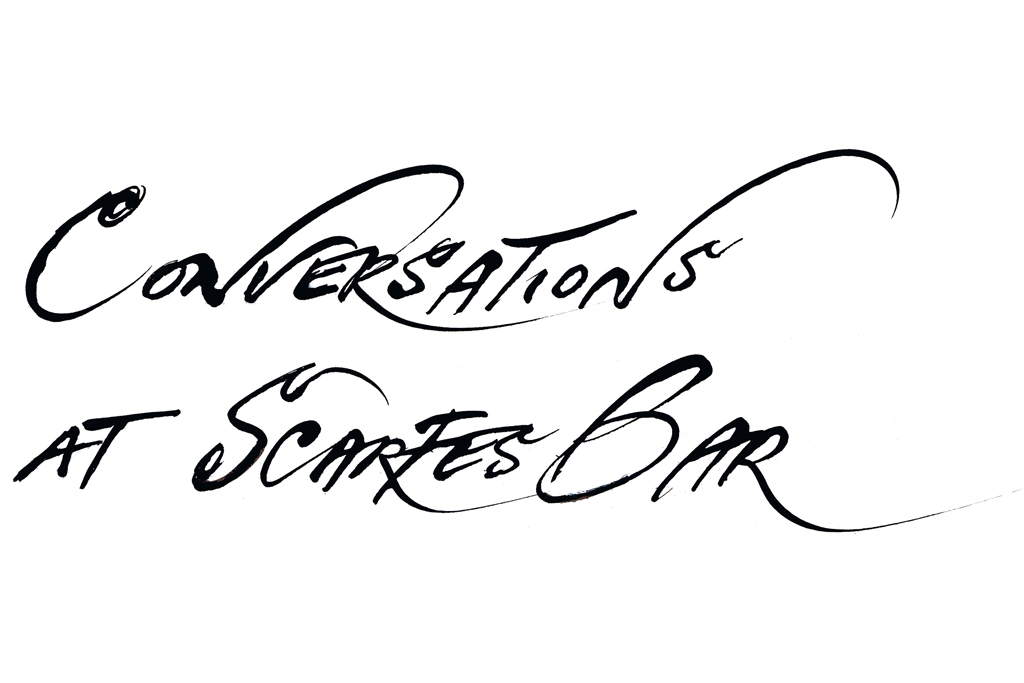 There's a chill in the air and Philip Mould arrives wearing his signature scarf. He's just been named by ES Magazine as 'Scarf Wearer of 2018' and described as 'the dapper Philip Mould.' 'It's my greatest triumph,' Philip laughs, 'though everyone's taking the piss remorselessly.' Dapper he is though, wearing a coat with silk lining patterned with miniature portraits and his signature. Philip's fame is built on his television career, formerly as a regular expert on Antiques Roadshow and now as the stylish, suave art sleuth alongside Fiona Bruce in BBC1's Fake or Fortune, which is about to start filming its eighth series. With five million British viewers and now a growing international audience, it is the most watched art television programme globally. 'It is hugely satisfying to see the programme's outreach and I am forever bumping into people who want to share their story,' says Philip. 'The show plugs into that mystical idea that you can retrieve the lost and found, like finding a unicorn in the attic.'
15 of The Best Current Art Exhibitions in London
Philip started dealing in 'bits and bobs' when he was 12 and went on to build a reputation as one of Britain's most charismatic, canny and successful art dealers. His first television appearance was on Magpie with his collection of antique shoe buckles. He was 15 and wore a cravat and bellbottoms. Was he the 16-year-old William Hague of the art world? 'Absolutely!' he laughs, 'and I still cringe when I see Hague doing that speech.' Philip's father had a printing factory on the Wirrall where Philip grew up. 'I describe it to southerners as posh Liverpool,' he says, 'but it was really a suburbia that you moved to from the city if you'd made a few bucks. We had a cottage in north Wales, which gave us our green fix and sparked my interest in conservation.' Philip used to go antique collecting with his mother, who was confined to a wheelchair by polio. 'In the days when antiques shops weren't coffee shops and you could park, I went into the shops to bring stuff out to her,' remembers Philip.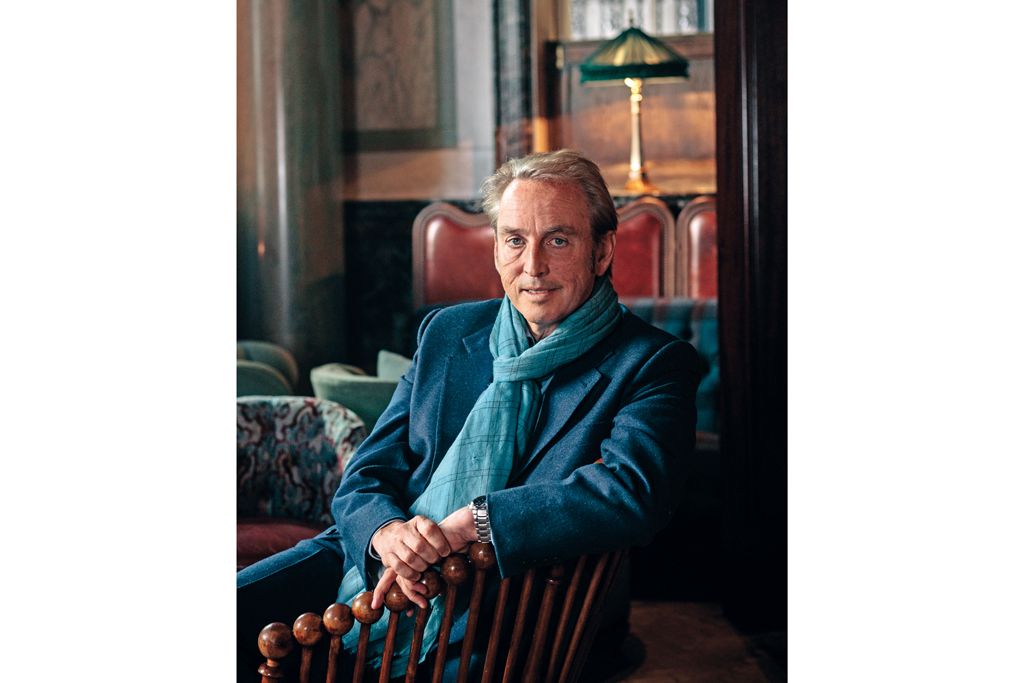 Philip went to boarding school at Worth and to the University of East Anglia to read History of Art. 'It was a rare course in those days so I was steeped in women and gender fluids,' Philip jokes. He started dealing in watercolours and drawings at university then joined his older brother Anthony, who had a gallery selling British paintings and Old Masters in Piccadilly Arcade. Philip soon discovered the opportunity that portraits presented – 'think of how many people are searching for representations of Jane Austen and then think laterally' – and left Anthony to start dealing in historical portraits from a first floor on Bond Street, 'before the days of the handbag wave.' Soon after he found the only existing portrait of Prince Arthur, Henry VIII's older brother who died aged 15 and who'd been married to Katherine of Aragon. It was painted in 1499 as a tiny marriage portrait and was hidden inside a larger panel. Its value and identity had been miscalculated at a Sotheby's sale but Philip had done the sleuthing and snapped it up. He sold it to a bodybuilding Californian bond dealer and bought his Kensington house with the proceeds. 'Learning to read the potential of a dirty picture covered in varnish or later paint has underpinned my survival in the hugely competitive art world,' he says.
The Best Coffee Table Books
Philip was soon London's leading portrait dealer and moved to his Dover Street gallery in 2005. In 2017 he moved into 6,000 sq/ft over three floors in Pall Mall. 'I feel I've moved up on the Monopoly board of life and have a spring in my step,' he says. 'Dover Street is another handbag street now whereas Pall Mall is weighty with history and is architecturally uplifting.' At the time of our conversation, Philip has just unearthed a portrait of Charles Dickens, painted in 1843 by suffragette Margaret Gillies and missing for 175 years. 'He looks like a spaniel with his raven-haired locks and those dark eyes,' enthuses Philip. 'It's the most charismatic, psychological portrait with a whiff of hagiography as Gillies was clearly in thrall to him. But there's also a sense of doleful compassion as it was painted when Dickens was writing A Christmas Carol, a period of huge self-doubt. It's like looking at the man in the iron mask but without the man inside. A collector found it in a box of trinkets in a sale and contacted us. It's very small, painted on ivory and was complicated to restore as it was covered in fungus.'
With his gallery's relocation has come a change of direction. 'My heart still lies in the 17th century but our world has changed beyond recognition so anything pre-War has mystical resonance for me now,' says Philip. 'Just look at the countryside. Wild flowers are such a symbol of the richness and diversity we've lost. A meadow used to look like a beautiful, faded Persian rug but all that's been decimated. What I'd really love is to fuse my love of the English countryside with art like an electric current.' But for now it's time to wrap his scarf round his neck again and return to Pall Mall where a potential buyer is waiting.
More from the Conversation at Scarfes Bar series…
---