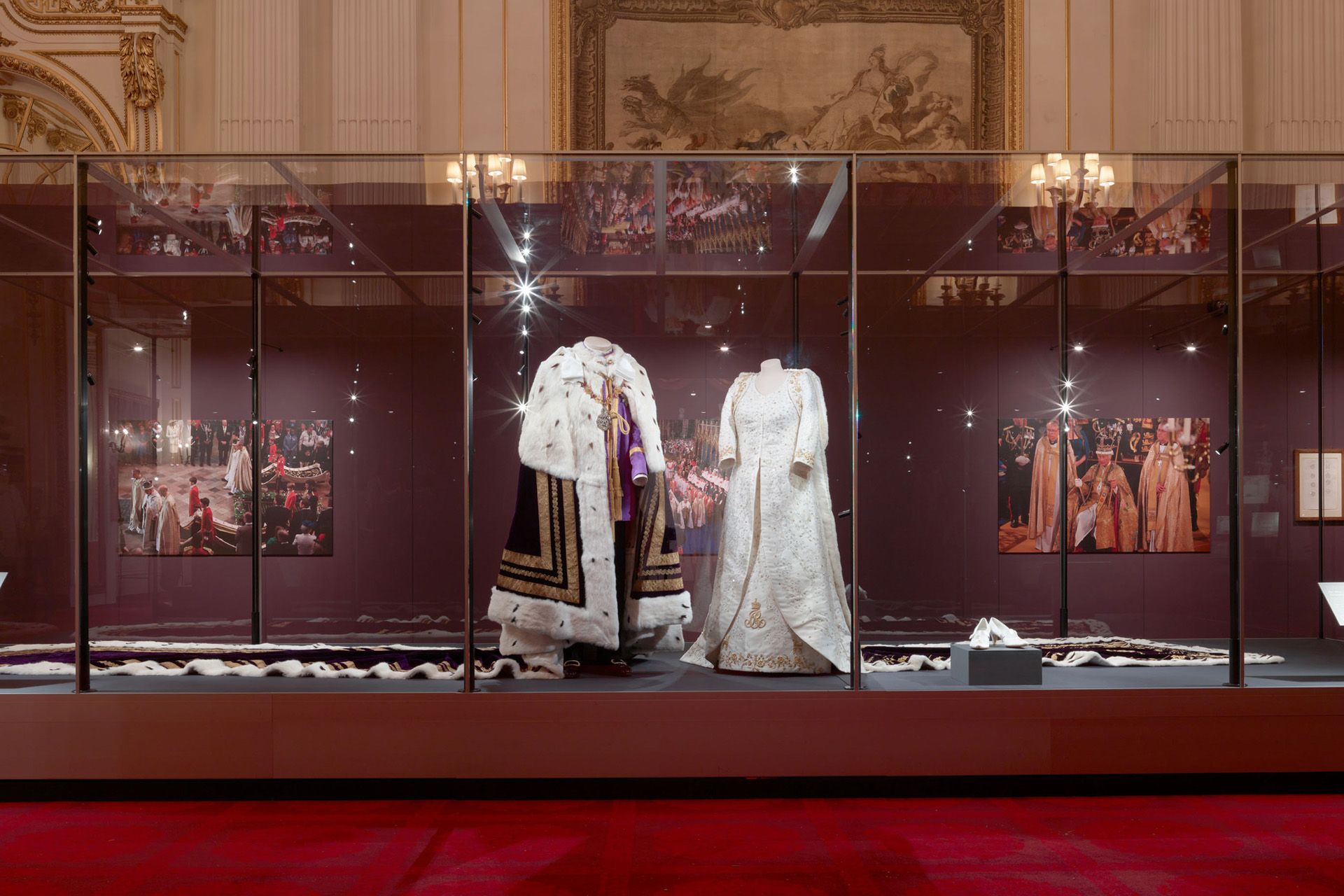 King Charles & Queen Camilla's Coronation Outfits Are On Display At Buckingham Palace
It's the first time they've been displayed
It feels like only yesterday that the new King and Queen waltzed down the mall to receive their hefty crowns. From today, their furry robes and shiny accessories are going on display in London, as Buckingham Palace opens for the summer.
King Charles & Queen Camilla's Coronation Outfits Are Now On Display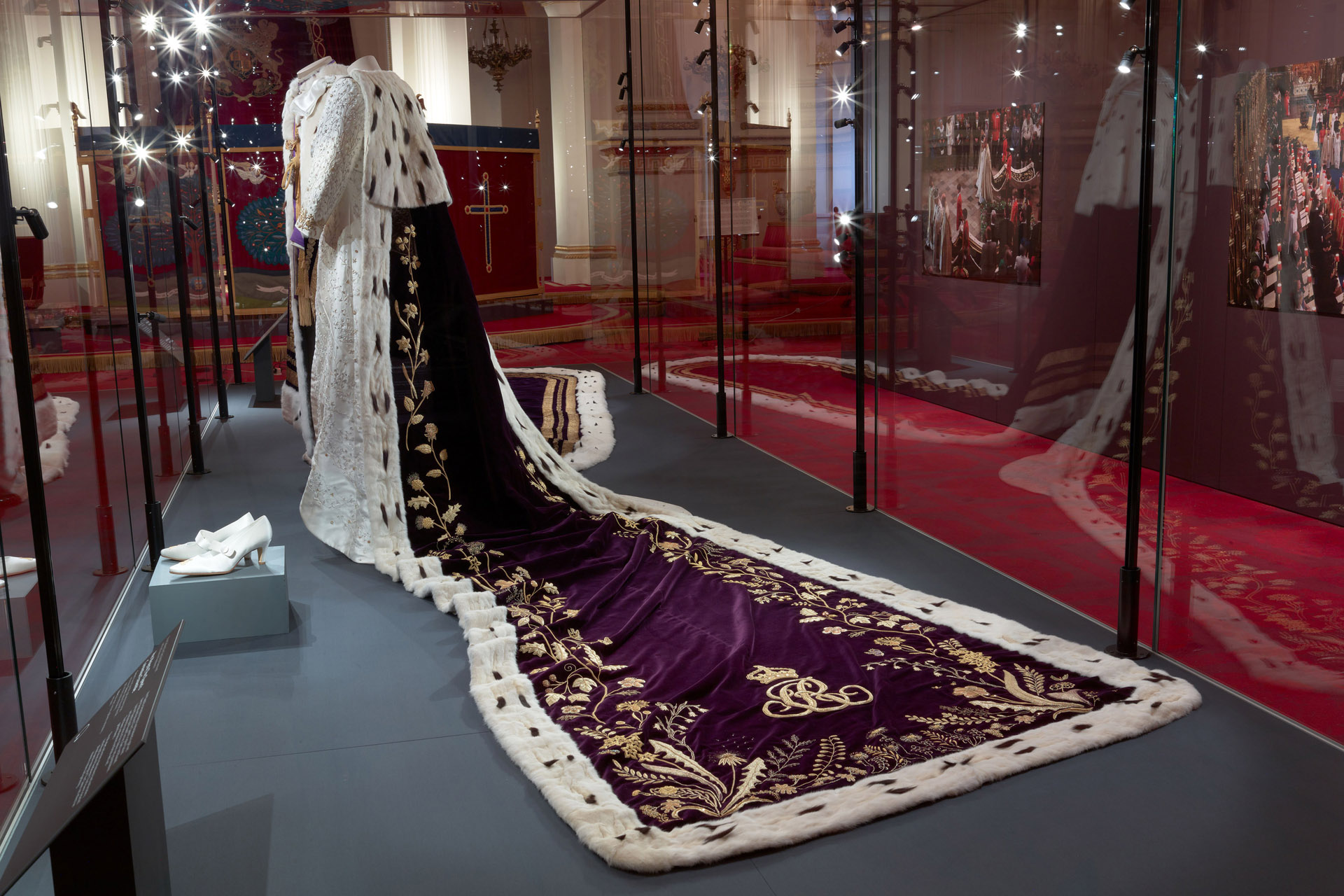 Buckingham Palace has flung open its pearly gates for the summer – and with it, King Charles and Queen Camilla's Coronation outfits are on display for the first time. The robes can be seen in the Ballroom, which is where their majesties actually rehearsed for the Coronation.
Expect the outfits at the centre, with cases of jewellery and insignia worn by The King and Queen as they departed Westminster Abbey and appeared on the Buckingham Palace balcony. The King's outfit was worn by his great-grandfather King George V and grandfather King George VI for their Coronations, conserved by robemakers Ede and Ravenscroft in the interim.
Queen Camilla's robes, in contrast, were created for the occasion by Ede and Ravenscroft and hand embroidered by the Royal School of Needlework; the design draws on nature, featuring the UK's floral emblems alongside 20 more plants, and insects like bees, butterflies, a beetle and a caterpillar.
There's also the Anointing Screen (which takes the form of a tree with 56 leaves, representing the 56 member countries of the Commonwealth), Coronation Glove and Throne Chairs from the ceremony, and designs for the Coronation invitation, too.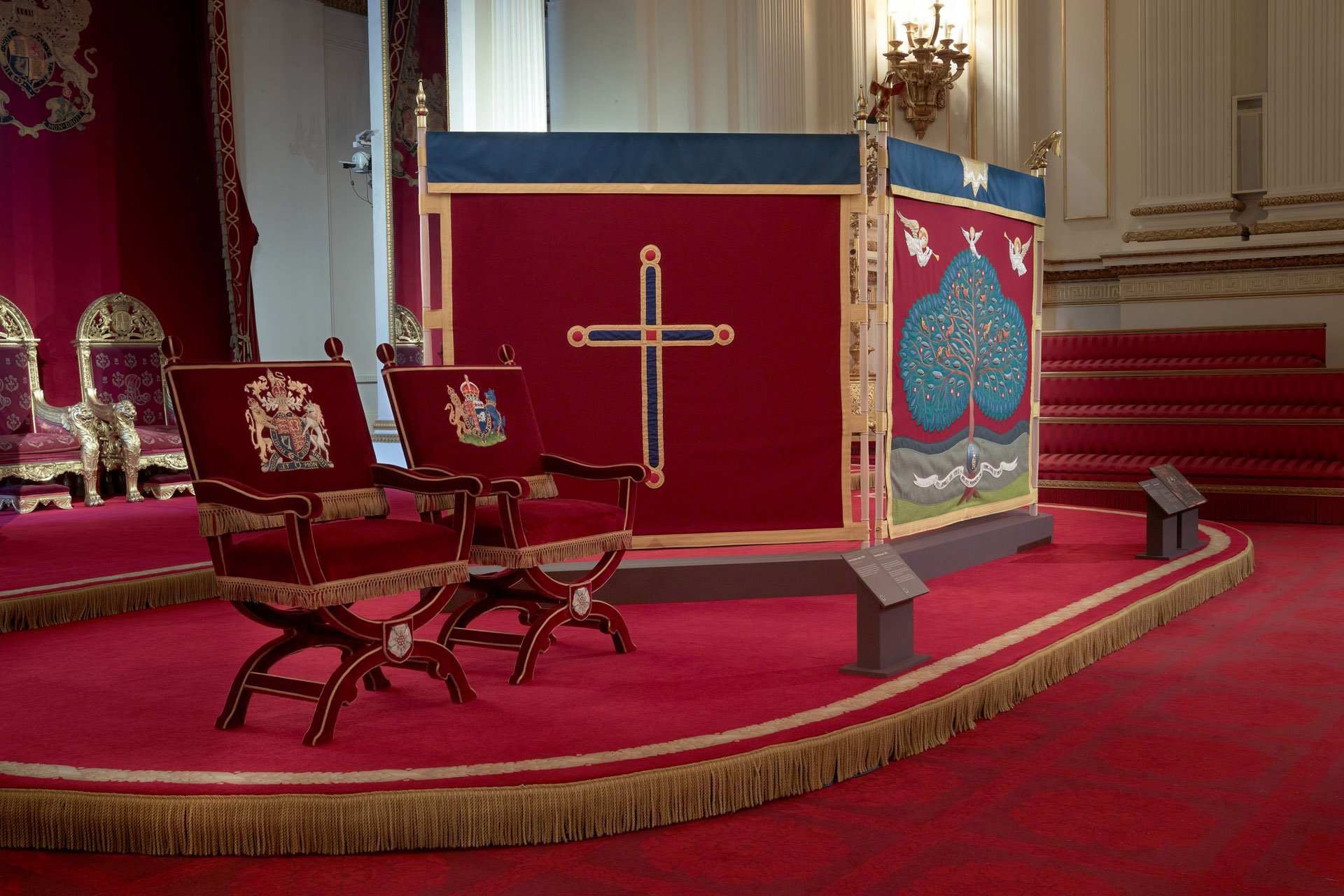 The Coronation display is part of the Summer Opening of the State Rooms. This year is the 30th anniversary of Buckingham Palace being opened to the public for the first time. Visitors can also tour the Palace's State Rooms to see the Chairs of Estate in the Throne Room, after seeing the jaw dropping Diamond Jubilee State Coach in the Palace's State Entrance portico. If you'd like to see the famous Gold State Coach, too, upgrade your ticket to the Royal Day Out ticket.
VISIT
The Coronation display is open from 14 July–24 September 2023 at Buckingham Palace (London SW1A 1AA). Book at rct.uk or call +44 (0)303 123 7300. Note that Buckingham Palace is closed on Tuesdays and Wednesdays.